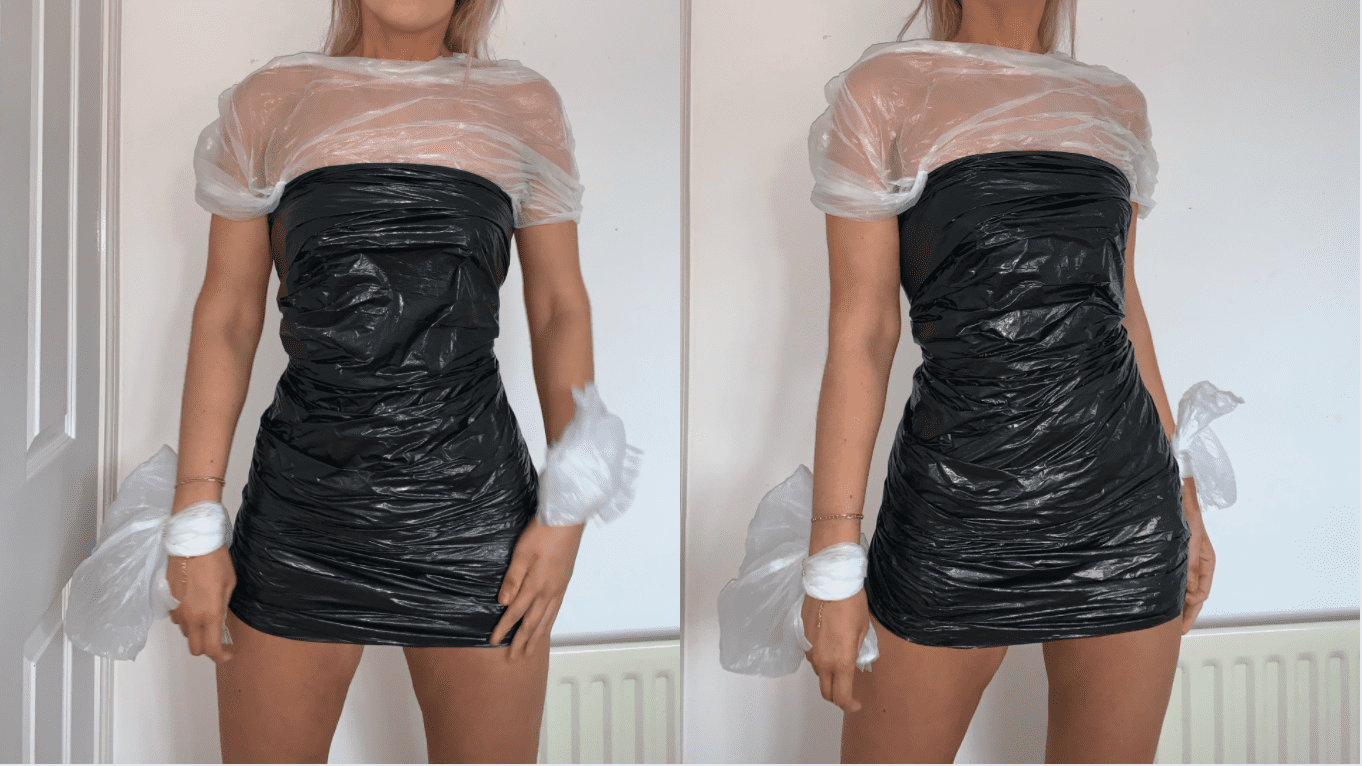 A rubbish look? I think not.
Need a last minute outfit? No need to rely on next day delivery when you could be a crafty fashionista and turn your household items into a stunning outfit.
A perk of using households items is it won't break the bank, for just £1 you could create this classic monochrome look. Drape a black bin bag around your body, adjusting the length to suit you which makes it fit the body perfectly. The ruched detailing makes it really flattering as well as keeping it on trend.
The little black dress (LBD) is a classic so why not give it a upgrade with a white bin bag over the shoulder for some mesh detailing which keeps it very on trend.
For accessories, take two white bin bags and wrap them around your wrists into a bow detail which matches the mesh detailing.