Since we are still currently in a National Lockdown, we are slowly running out of things to do or things to wear.
But it is surprising what you can find around the house to create your own at home 'Lockdown Look'. From paper bag dresses, to tea towel skirts, you can have some fun by making your own catwalk look ready for your own SS21 fashion show.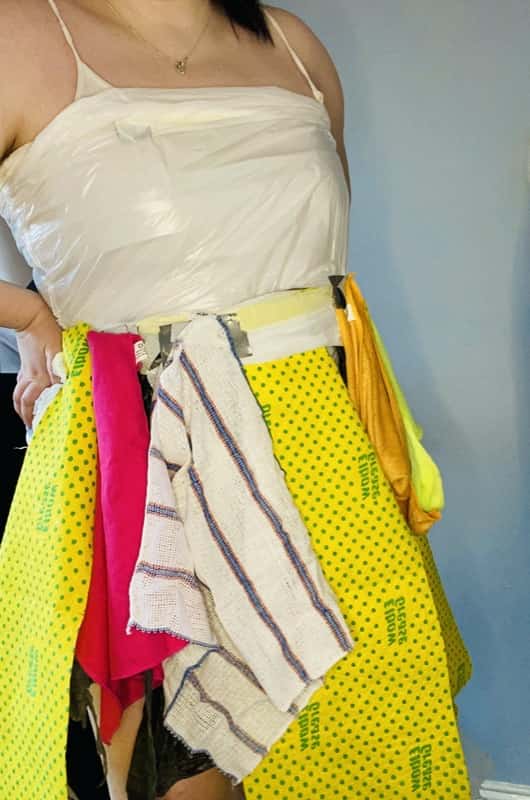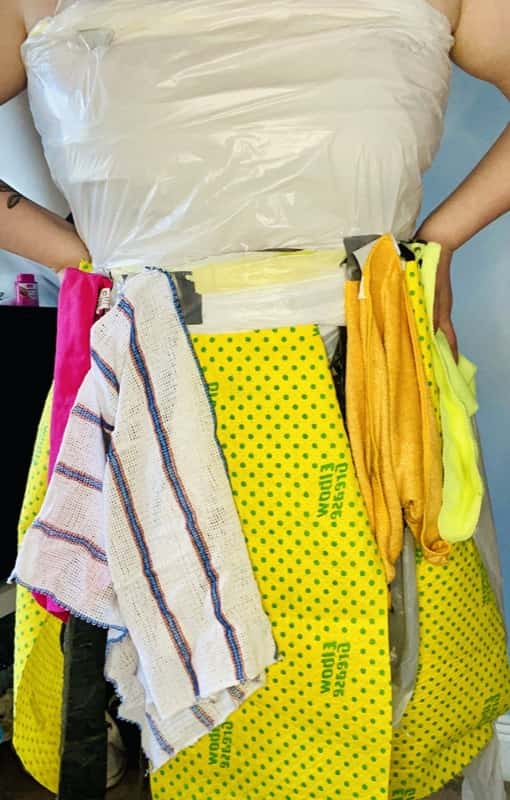 This DIY dress was made out of white/black bin bags, Elbow Grease dish cloths and also several other assorted dish cloths found around the home.
To create this look you will need: three bin bags either white, black or both, sellotape or duck tape, four dish cloths of any colour and three Elbow Grease dish cloths or any other bright cloths. 
You can attach the two bin bags by making a hole at the bottom of each and taping it round the middle to secure it in place. Then you can attach your three Elbow Grease dish cloths, as panels on the skirt of the dress and finish by attaching your four assorted cloths to the middle to create a belt.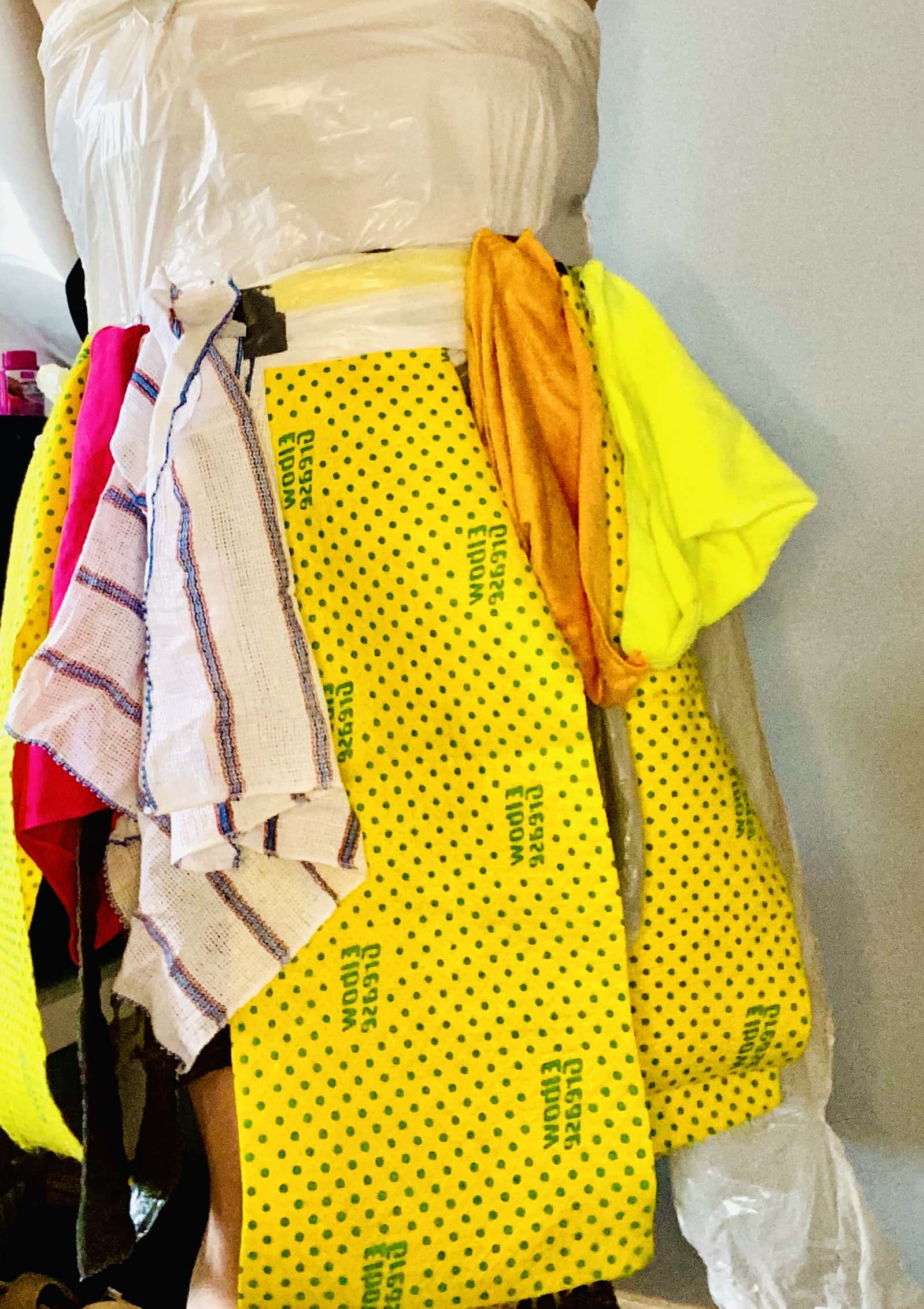 This look is easy to achieve and fun to make, costing only £5.50 to make.
Buy Elbow Grease dish cloths here: £1
Show us your Lockdown designs on Twitter @Fashion_North