The 1930s was a key era in fashion, and influenced a large amount of today's sought-after looks. It was a time for glamour and class, and the rise of Hollywood celebrities had a major role in pushing this new wave of highly captivating items of clothing. A particularly popular item during the era was back plunging dresses, created by designer Madeleine Vionnet – the dresses were often seen as sensual, yet classy and skimmed over women's curves. Vionnet's silvery satin dress from 1932 first brought these dresses into mainstream wear, often worn in the evening to events and parties.
Today, brands such as ASOS, have recreated the timeless dress. Here is a silver backless plunge dress that shows inspiration from
Vionnet's 1932 piece. The dress is priced £60.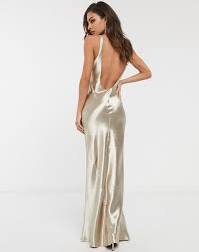 A cheaper alternative  can be found on the popular fashion website, SHEIN, on sale for only £13.99. The dress takes on a slightly more sensual modern take to the 1930s original version but still holds a large amount of inspiration from the original piece.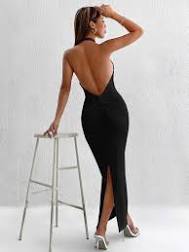 It seems evident that this iconic style of dress will continue to dominate the world of fashion for the foreseeable future, so adding the staple piece to your wardrobe would be far from a bad idea. Accessibility is vast meaning anyone is able to get their hands on this style of dress regardless of price – making the piece highly inclusive to individuals from all different parts of society.