Social media, a topic which causes great controversy… is it good or is it bad?
Many of the most popular reality stars have opened up to their followers with regards to their personal health problems to help put an end to the stigma around their specific condition. Platforms such as Instagram are the perfect way for celebrities and influencers to help normalise their conditions due to being able to reach a large audience.
The most recent celebrity to come forward with their individual struggle is Made In Chelsea star Olivia Bentley, who opened up to Cosmopolitan about her fight with alopecia.  Throughout the article, Olivia delves into her experience and how it has impacted her everyday life over the last eight years. On an episode of Made In Chelsea, Olivia is seen doing a photoshoot with other alopecia sufferers to help raise awareness for this condition. It is believed that every 2 in 1000 people suffer from it, and Olivia has photographed six women also battling the same condition to help uplift women like herself. Find Olivia's full article with Cosmopolitan here.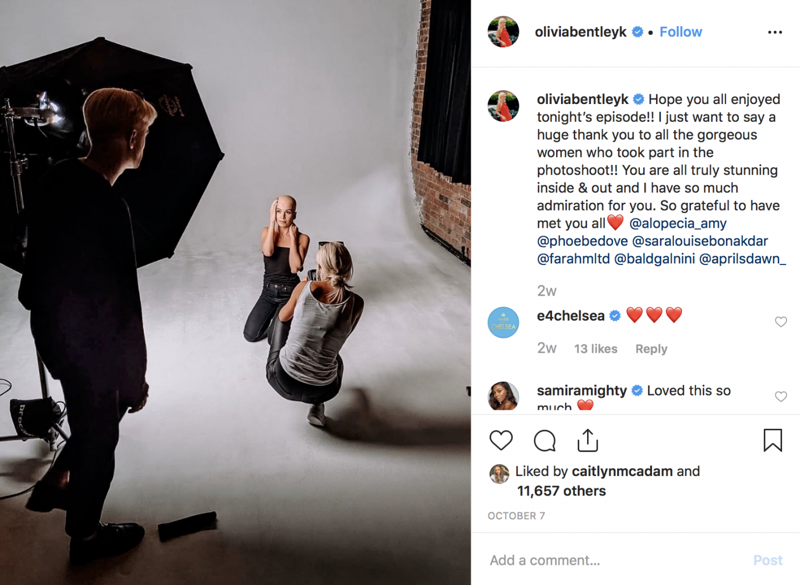 Image @oliviabentleyk instagram
Another name you might have seen displayed across headlines in recent weeks is Greta Thunberg. She is a young climate/environmental activist who believes that her autism has helped her become who she is today: even addressing it as her "super power".
Greta's Twitter bio even states: "16 year old climate and environmental activist with Asperger's". Not shy about her condition, Greta's honesty about her Aspergers has helped empower other young people on the autistic spectrum.
Fashion blogger, Scarlett London, has shared her experience suffering with the chronic illness IBS. 'Tummy Tied' is Scarlett's self help book discussing her struggles over the years and her solutions to the side affects that IBS can cause. Irritable Bowl Syndrome affects 1 in 5 people, and this condition is now being discussed more openly with help from people such as Scarlett sharing their own story with thousands of people through her instagram profile.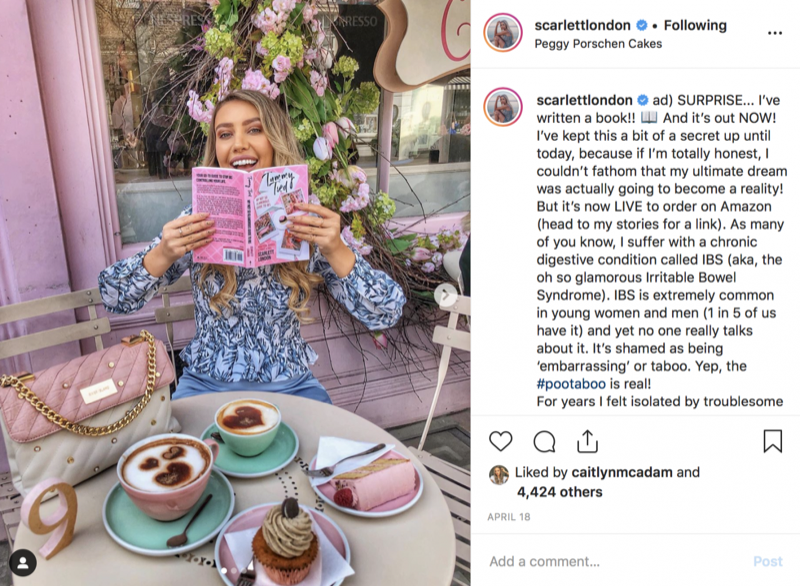 Image @scarlettlondon Instagram
Let us know your thoughts about social media, is it a good outlet? Tweet us @Fashion_North.