"The Last Run" by Carlota Barrera had a mountain top covered in snow theme in the FW22 catwalk.
The runway had a full snow-covered floor effect, with little bushes on both sides that had white flakes on them and a falling snowflake effect all around.
Carlota Barrera, who was also the creative director of FW22 catwalk, isn't an up-and-coming designer. She has designed several other models who have featured on the catwalk over the years.
The catwalk started with male model Daiki wearing a collar and revere tortilla coat and tortilla trousers.
View this post on Instagram
Followed by a male model in shield sunglasses, wearing a stone-grey roll-neck top, paired with a cream trouser with drapes all over.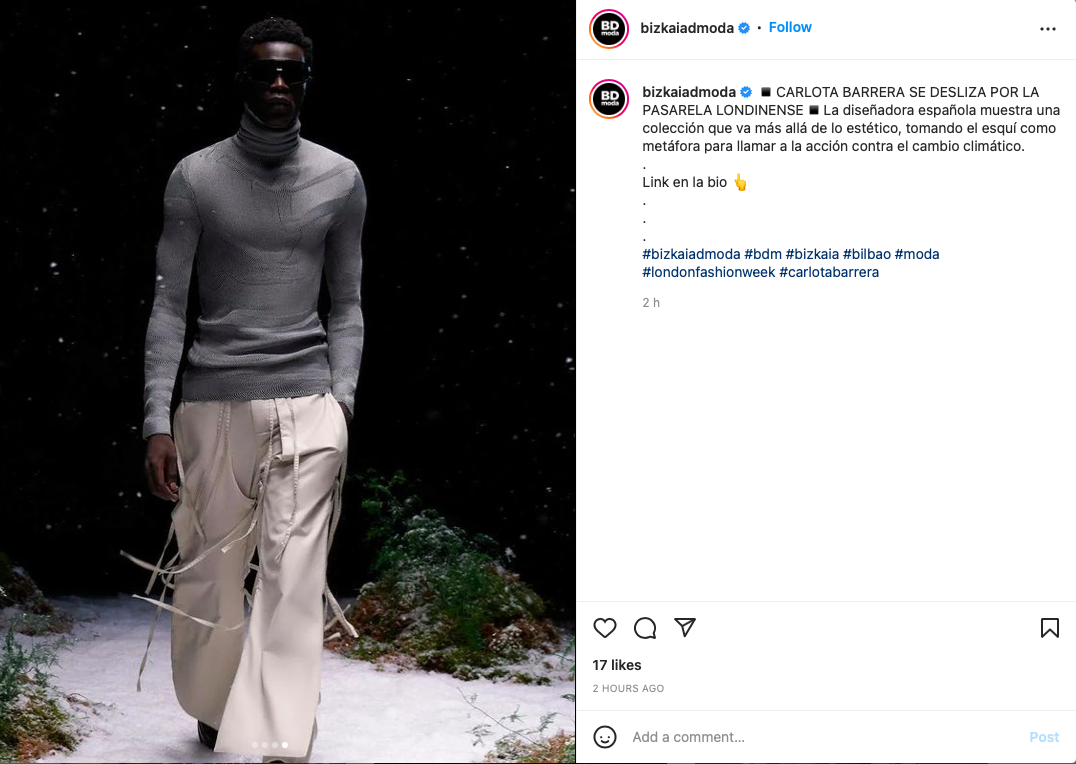 The first female model on the catwalk Ikram Abdi wore a chocolate brown short-sleeved shirt, which had a cut in front beside a few buttons, with a white long-sleeved top underneath and chocolate brown trousers.
Compared to "To the Core" fall winter 21 on LFW, where the ladies had their hair styled, all three ladies on this year's FW22 catwalk had scarfs on.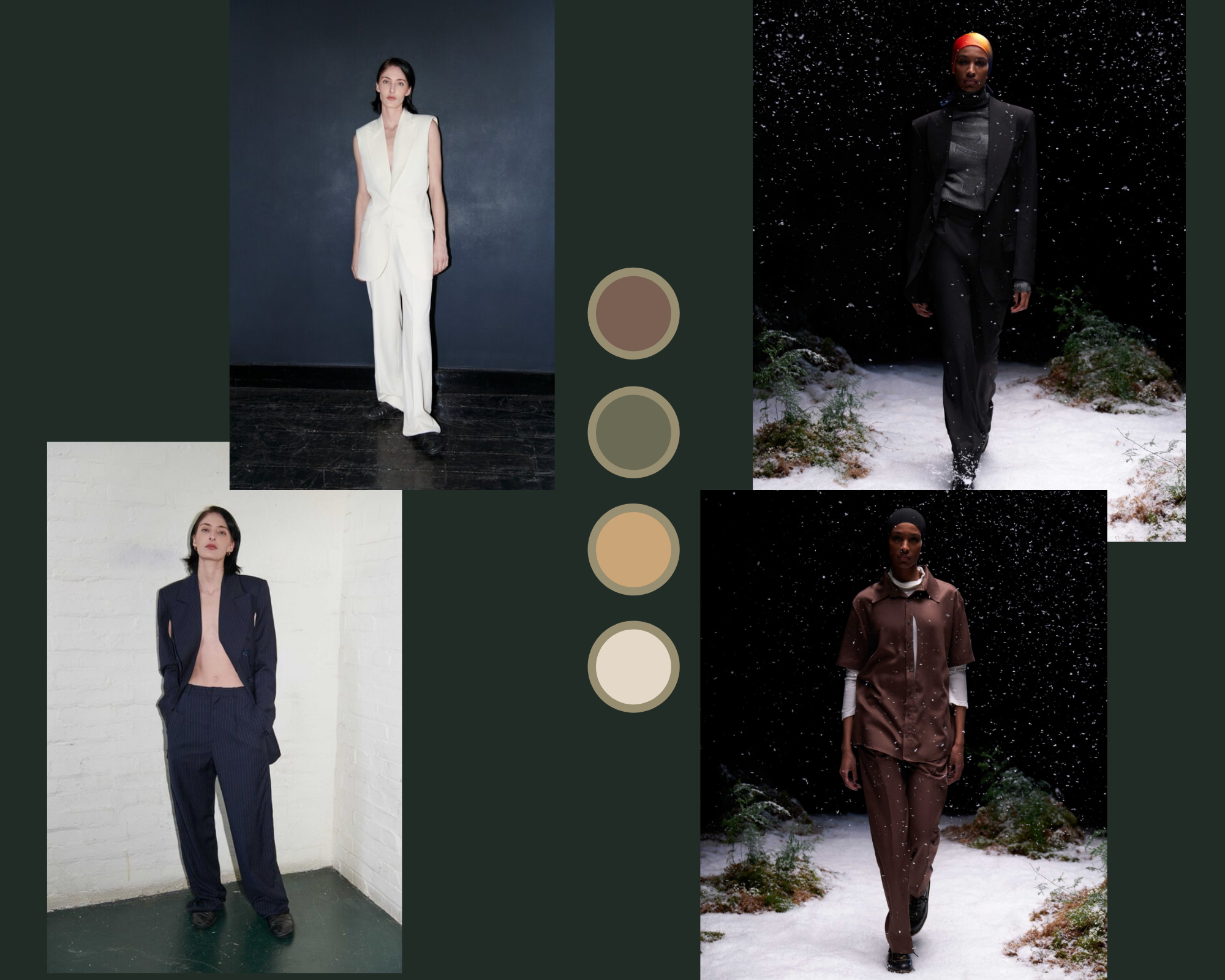 Featuring just a bright colour, Jordan Gousse wore a red-orange shirt, a long shirt jacket with a hood and red-orange trousers. He had shield sunglasses on and wore a roll neck underneath the shirt and jacket.
View this post on Instagram
Mewalga Mohammed wore a black collar and revere coat with a dropped shoulder sleeve on one side and a mameluke sleeve on the other side, pairing it with black, long trousers with one leg of the trouser straight while the other was gathered into different puffs with ropes like the mameluke sleeve.
View this post on Instagram
The model's natural look makeup was done by Natelie-ann Stokes, they were styled by fashion stylist and editor Ben Schofield, Amelia Tavenner was the set designer, the photos were shot by Ian Gavan.
The final look was a female model in roll neck stone grey top, with a shawl collar black jacket, a medium waist black trouser and she had a multi coloured scarf on her head.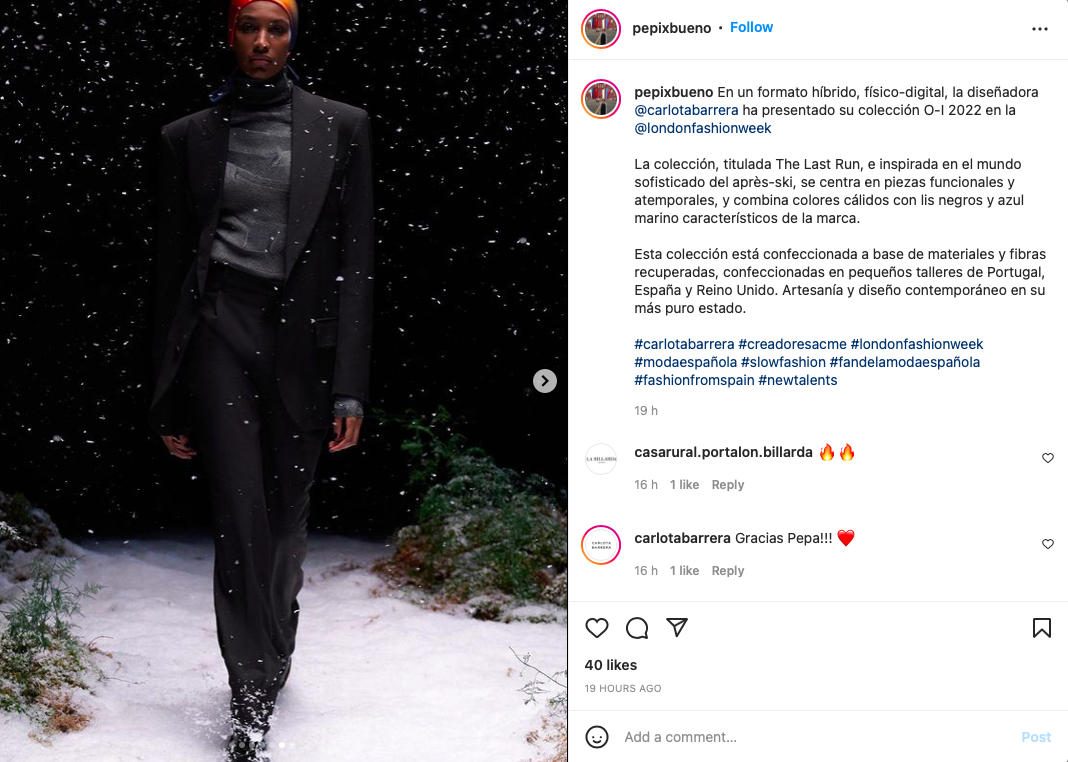 The catwalk ended with the lady exiting the stage as light goes out of the stage.