It's 2022, 42 years since the swinging sixties first begun, and now, it's back! The 60s were a key moment in the history of fashion, and as most iconic fashion eras do, the 60s have returned for 2022.
ASOS have jumped on the idea, and released the 'Sweet 60s' trend. Do you want to take some elements from the 60s and add a bit of pizazz to your wardrobe? Fashion North have got your back, with the top 5 staples from the ASOS 'Sweet 60s' trend!
In at number 1: the quintessential 'Gogo' boot. The Gogo boot was introduced in the late 60s, and actually kept as a trend through to the 70s. The Gogo boot is an iconic look, and can instantly add a 60s twist to any outfit. In the ASOS 'Sweet 60s' trend collection, ASOS have included a perfect staple boot to reflect the 60s, but hurry – they're going quick.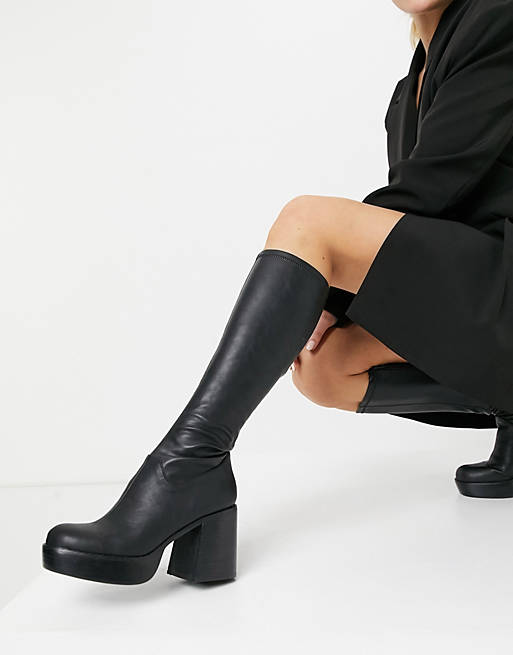 ASOS DESIGN Coconut chunky platform knee boots
Time for staple number 2:  striking patterned flares! Flares have come and gone in their time, but they'll always have a special place in our hearts. ASOS have really come through with their patterned flares for this trend, and we are absolutely living for it. The ASOS DESIGN satin flare trouser in mint and chocolate swirl print can add a groovy touch to any look, so why not have a blast experimenting and wearing them? These flares mix neutrals with a bright popping mint green, which adds a perfect 60s statement. However, if you want more of a 'Flower Power' vibe, ASOS have added the perfect pair of 60s-style flares for you! The ASOS DESIGN kick flare trouser in blue floral print add a subtle yet stylish pop of colour to your average black flares.
                                                                 
Number 3: bright and bold suits. The 60s were famously known for the bright, colourful suits, and ASOS haven't failed us on this one! The ASOS DESIGN satin suit in pink provides an eye catching satin suit, with an oversized blazer and wide leg trousers, the set embodies everything that the 60s were about. Pink is also a key colour for SS22, so this jumpsuit is both reflecting the 60s and now, which is perfect for everyone's wardrobe.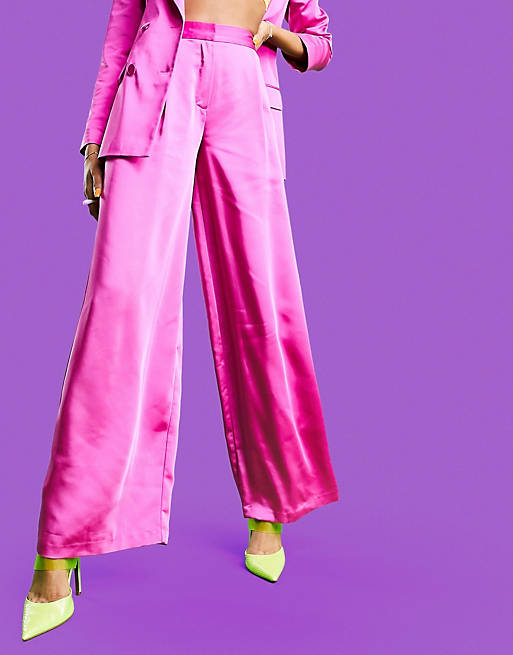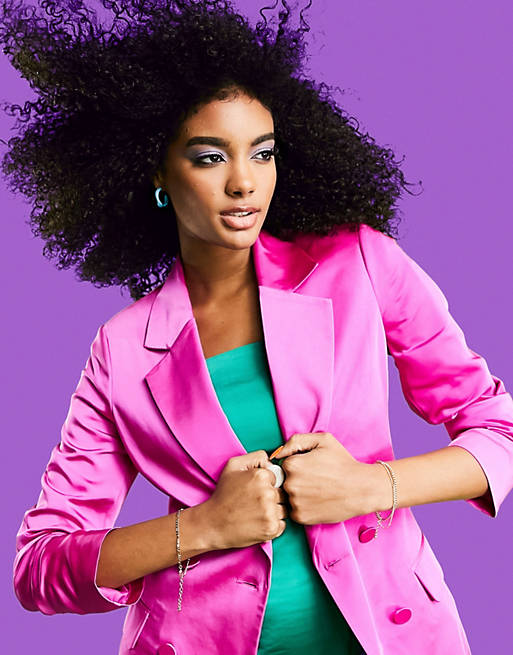 Down to number 4 now, and it's…swirl print! Swirl print was a major trend in the 60s, and even the 70s. Swirl print was trending in 2021, too, but the trend still lives on. ASOS have provided numerous swirl print items to keep your 60s dream alive. A modernised twist on the iconic swirl print is the ASOS DESIGN long sleeve ruched cowl front mini dress in green swirl print. This dress is both colourful and flattering, whilst keeping the 60s theme, but adding.a body-con element. ASOS also have kept it groovy with the Retro Swirl Print Ruffle Co-Ord, this matching co-ord is very out there, and we're loving it. The co-ord consists of a wrap blouse and ruffle mini skirt, which work beautifully together.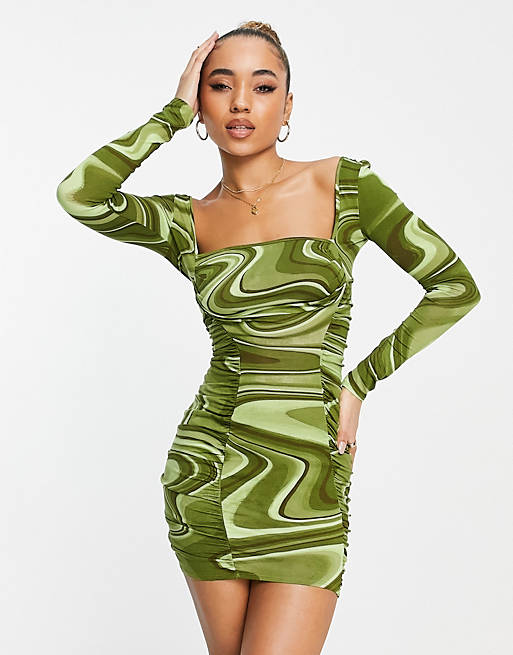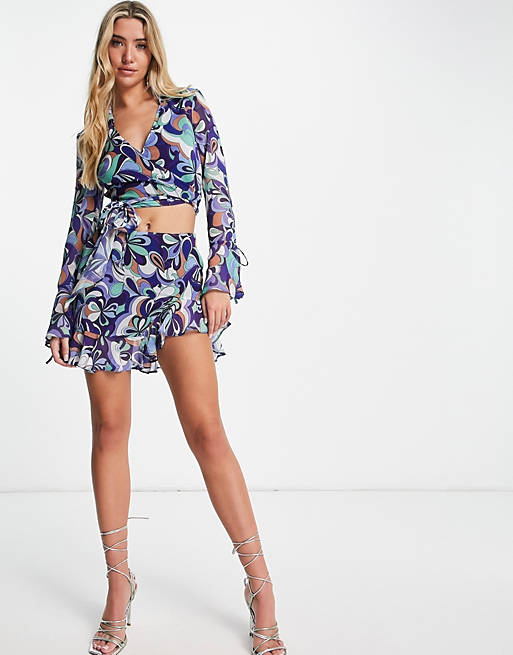 Lastly, number 5 is jumpsuits. The 60s embodied the jumpsuit in many ways, and ASOS have beyond delivered here. The patterned jumpsuit vibe hasn't quite been a thing for many years, however, it's most definitely here for 2022, and ready to make a statement. In homage to the 60s, the ASOS DESIGN satin slip halter neck jumpsuit in mono print is very daring, much like the overall fashion of the 60s. This halter neck jumpsuit is not for the faint hearted, as this statement jumpsuit will have all eyes on you. For those who like a more toned down look, but still want a statement jumpsuit in your wardrobe, the ASOS DESIGN 70s neck tie tea jumpsuit in retro floral provides a less bold alternative. This jumpsuit (although labeled 70s) creates a 60s vintage vibe, and has a mellow feminine floral pattern.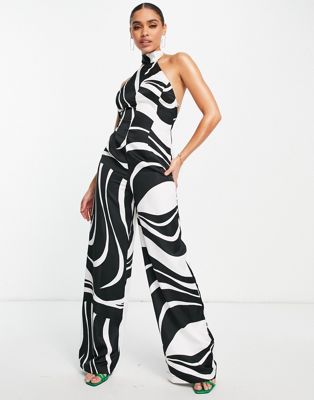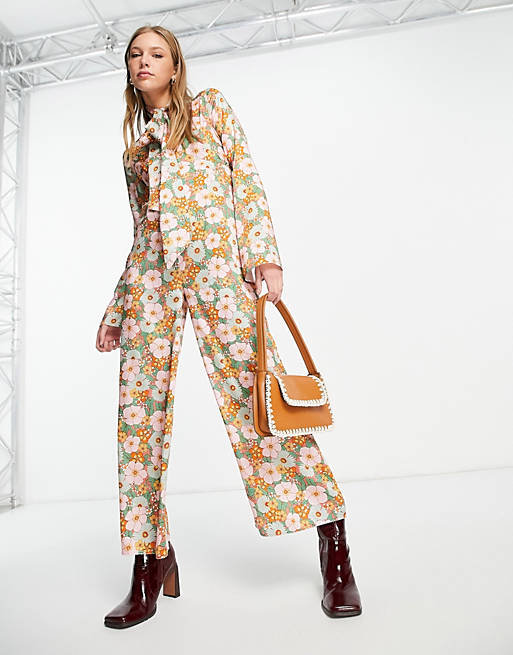 That marks the end of our top 5 statement 60s pieces from ASOS, but we want to know what you think. Let us know your thoughts on these pieces, or your opinions on the 60s comeback, at our Instagram and Twitter.