Christmas is just around the corner and if you're a complete fashionista like the girls and guys on our team and haven't really asked Santa for much this year, then this gift guide for a fashion journalism student may help you out.
Maybe you're even stuck to buy something else for your stylish friends? Or see something you might want to spend your Christmas money on?
If one thing is for sure, studying a fashion degree or being a complete fashion guru, your Christmas is expected to be filled with sparkles, a bit of technology and definitely a notebook.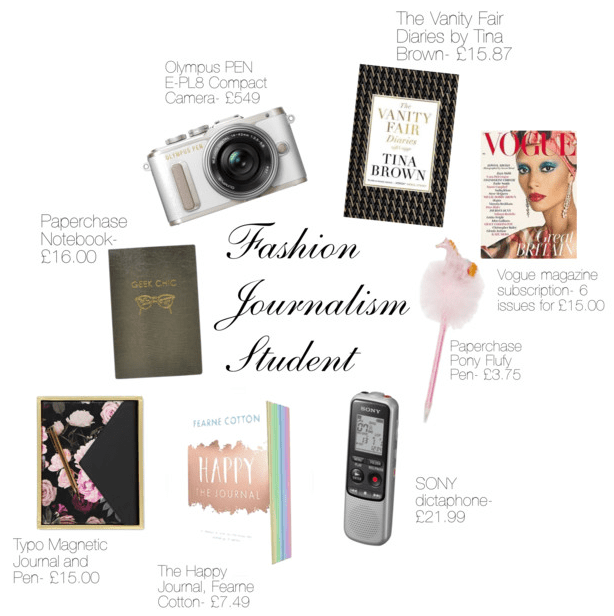 If you're interested in studying our fashion journalism degree and want to be part of the team, check out the overview for the course here or email our senior lecturer carole.watson@sunderland.ac.uk for more information.
Our course has got 100% overall satisfaction in the National Student Survey 2017 – we hope Fashion North has the same for you!