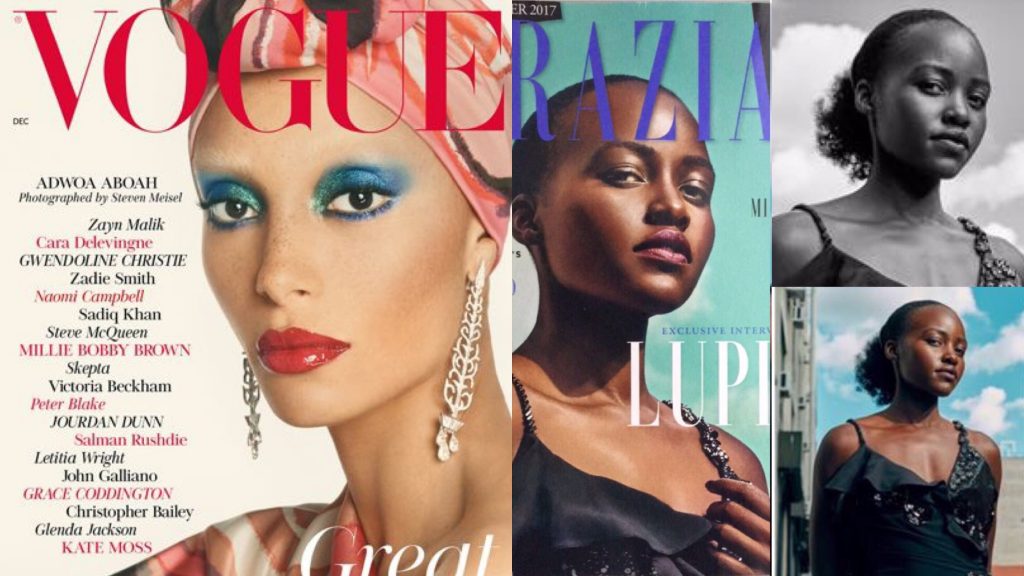 2017 was fashion's most diverse year yet. More models of colour appeared on magazine covers than ever before, illustrating that diversity is not a trend, it's a reality.
However, it was still the worst of times. The first Vogue cover produced under Edward Enninful, was dedicated to Great Britain and had been praised for its diverse cast. It featured mixed-race British model and feminist activist Adwoa Aboah as the cover star.
But within 24 hours of the new issue, Oscar-winning actress Lupita Nyong'o criticised Grazia UK for editing her hair on the cover of the weekly glossy.
Nyong'o told her followers: "I am disappointed that Grazia UK invited me to be on their cover and then edited out and smoothed my hair to fit their notion of what beautiful hair looks like."
Co-founder of All Walks Caryn Franklin MBE, spoke exclusively to Fashion North. She said: "We cannot let first and early steps in the production of inclusive imagery create division. This is not a binary of right and wrong but a massive shift towards better representation in front of and BEHIND the camera.
"This is an acknowledgment that the old system was broken and uncool. All of us have a lot to learn and if we can go forward together truly learning…really listening and learning to respect and celebrate all difference, then that is the best definition of cool there is."
Sunderland University's Programme Leader for Fashion Product and Promotion, Jill Kirkham, said: "I was quite disappointed by Enninful's first cover for Vogue as although he chose British/Ghanaian model Adwoa Aboah, she still has the fine features and pale skin which are 'acceptable' to all audiences."
Grazia UK apologised to Lupita Nyong'o. In a statement, they said Grazia was "committed to representing diversity".