From cosy Christmas Eve pyjamas, to elegant dresses that are sure to wow your family, this Christmas morning photoshoot has all the inspiration you need to look and feel your best this festive season.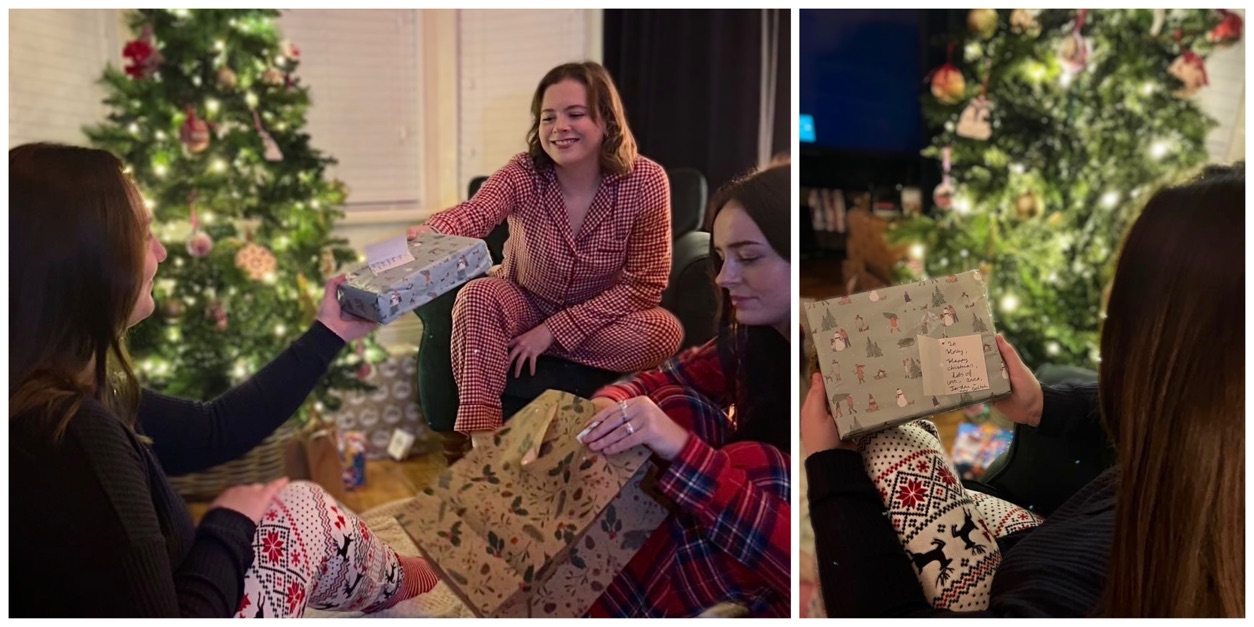 All of the pyjamas seen in this photoshoot are from Primark, and with all sets costing £13, this is a great affordable option for your Christmas Eve pj's this year! There is a wide variety of sets available, and they are all super soft and cosy; keeping you snug in this snowy weather.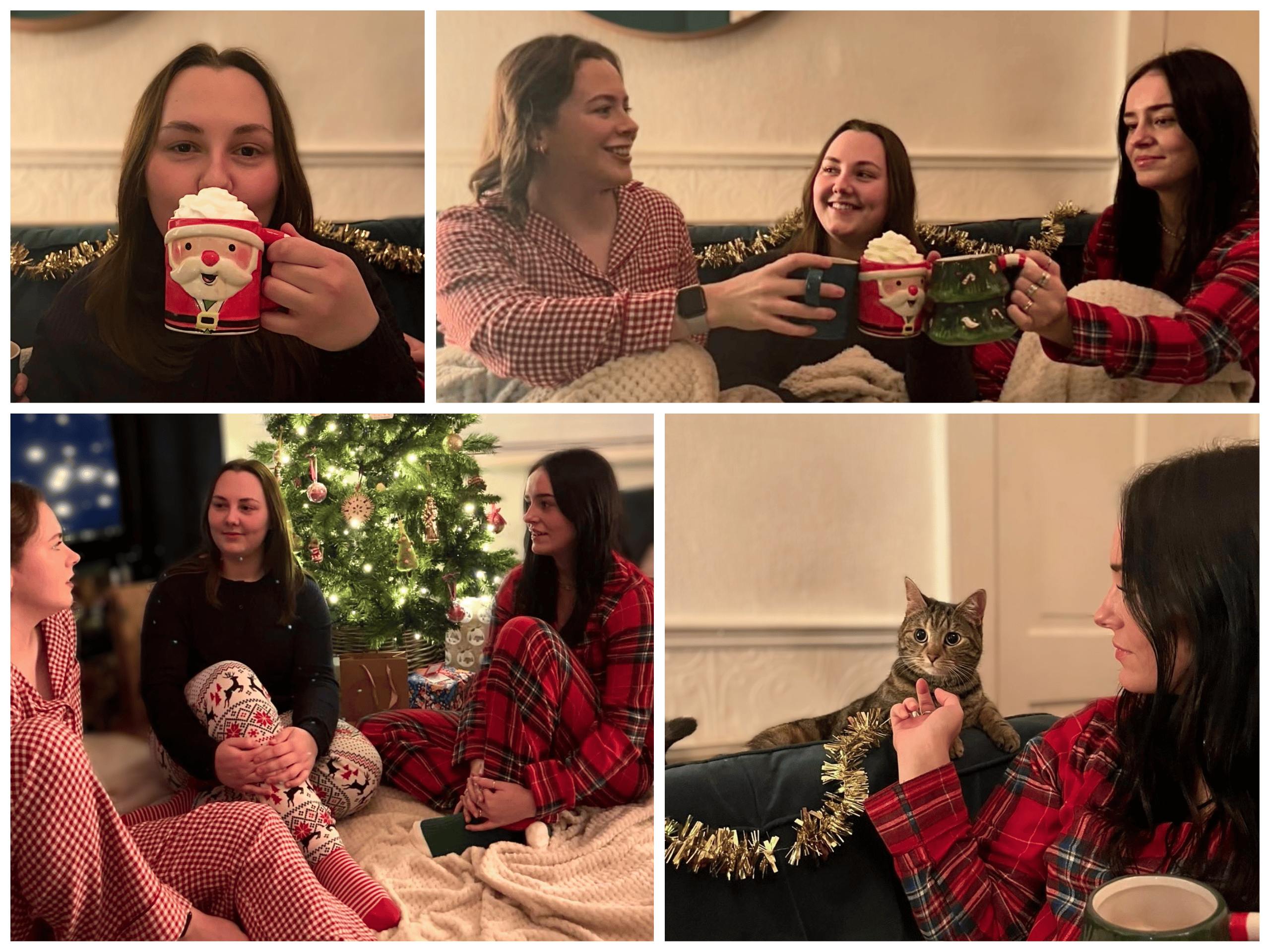 Of course, no pyjama set is complete without fluffy socks to match, and it's no surprise that they are also from Primark. They have lots of cute patterns available, and are really thick, so what better place to buy your fluffy socks from?
GET THE LOOK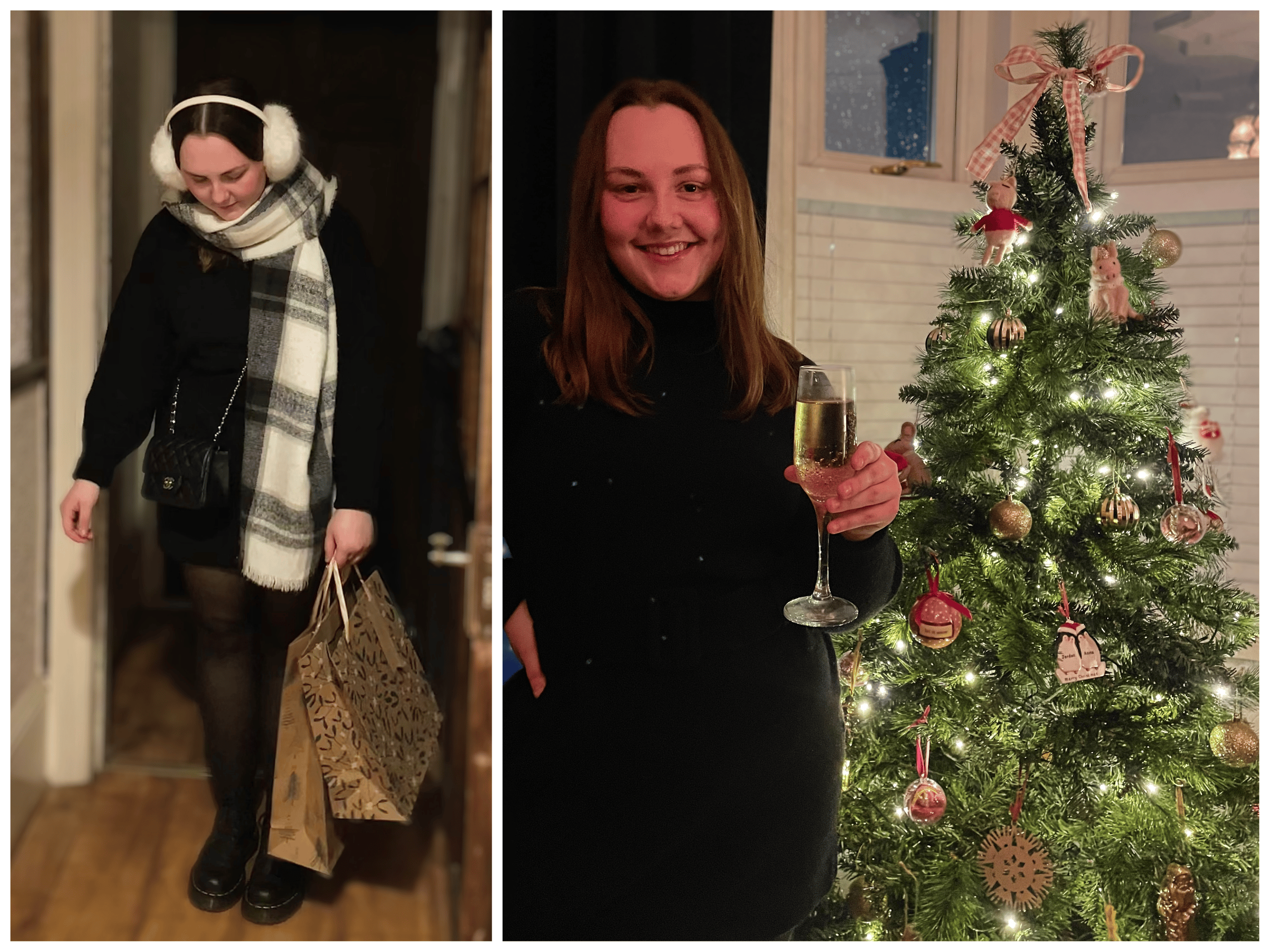 When it's finally time to pull yourself out of those warm pyjamas, jump into another outfit that is just as comfortable but way more classy – because why can't you have both?
Pictured above is Holly wearing an & Other Stories belted knit dress, paired with tights and Dr Martens. The outfit is then accessorised with a black and white plaid scarf from Primark, alongside fluffy, white earmuffs from H&M and a Chanel mini flap bag.
GET THE LOOK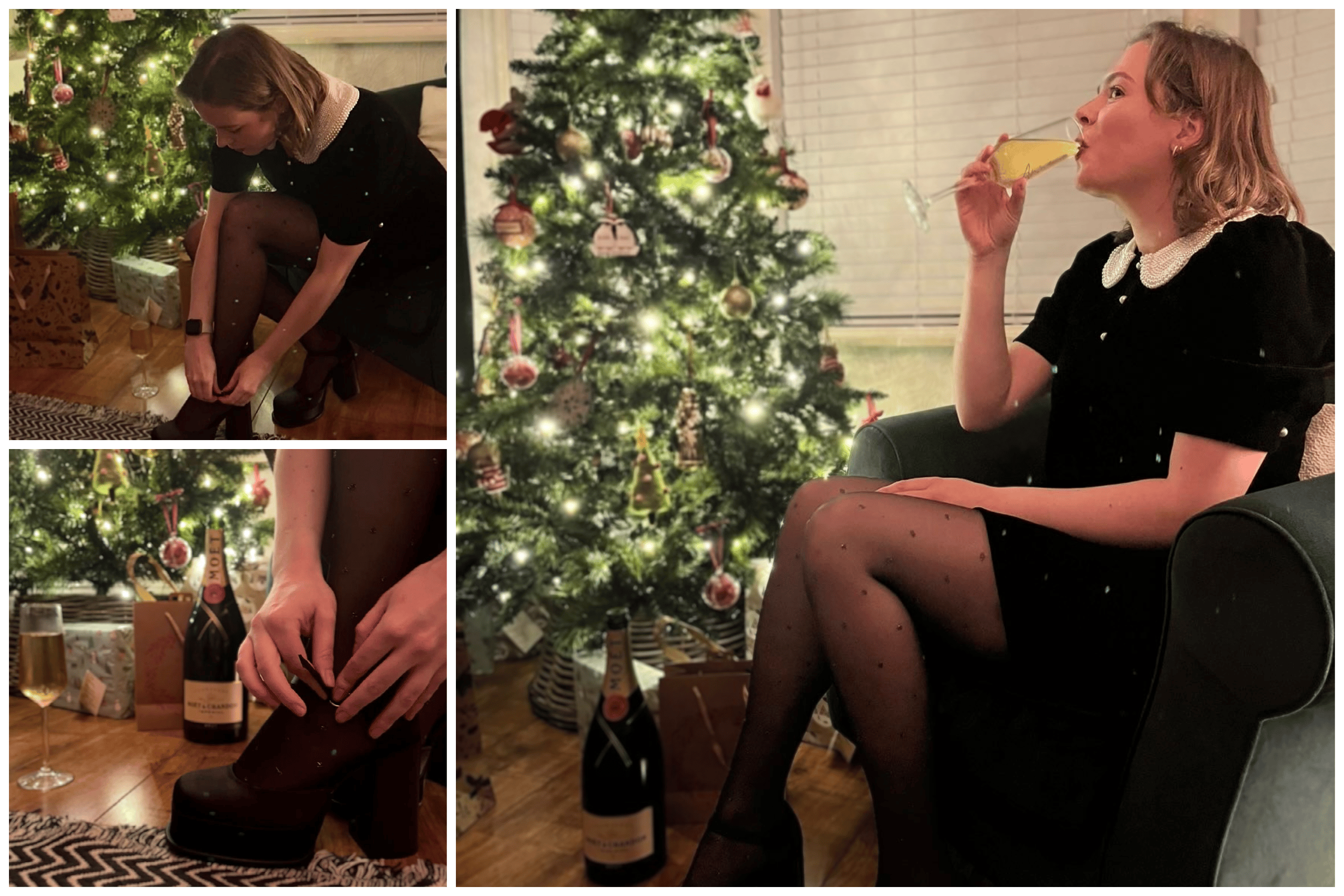 Pictured above is Anna also wearing an & Other Stories black velvet dress with a pearl detailed collar. This is paired this with H&M glitter spotted tights, which gives a subtle hint to the festive season. Then to complete this look, Anna is wearing a pair of block-heeled Mary Janes, also from H&M, which really does elevate this outfit.
GET THE LOOK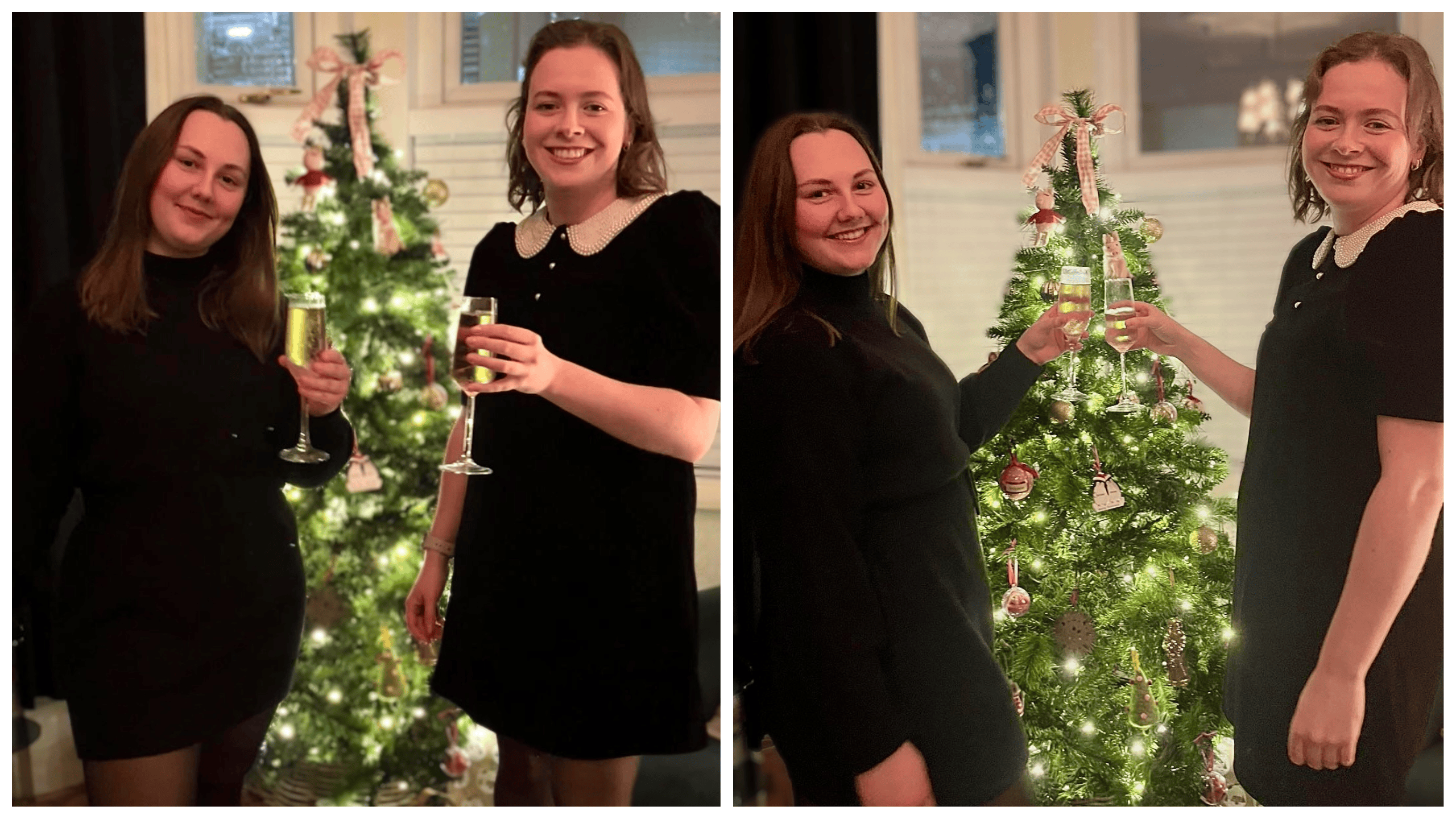 We hope this has given you some inspiration for outfits this Christmas, whether you are sporting some of the stylish pyjamas all day, or you are wearing your Sunday best.
What will you be wearing this Christmas morning? Let us know and tag us in your pictures on our Instagram @fashion_north.