Whoever said 'diamonds are a girls best friend' had clearly never been in Catherine Zeta Jones' shoe closet.
Giving us major shoe envy, the film star shared a fraction of her footwear collection with her 1.8 million Instagram followers. The snap, which features eight shelves of designer heels worth at least £60k, is captioned 'A girl can never have too many shoes' and apparently that rings true for the film star who buys duplicate pairs for her houses around the world so she is never without her favourite heels:
View this post on Instagram
Credit: Instagram via @catherinezetajones
While we at Fashion North can only dream of owning enough shoes to fill an entire closet, Zeta-Jones isn't the only celebrity to devote entire rooms to their accessories. Here we take a look inside our favourite celebrity storage spaces:
Kylie Jenner's 'Purse Closet'
Well on her way to becoming the youngest self-made billionaire with her make up line Kylie Cosmetics, it's hardly surprising that the youngest Kardashian/Jenner has her own dedicated purse room.
Credit: YouTube via KylieJenner
The room boasts names such as Birkin and Hermes and at just 10 months old, Kylie's daughter Stormi Webster has her own walk-in wardrobe for her designer baby booties.
View this post on Instagram
Elton John's Glasses Room
The Rocket man wouldn't be recognisable without his outlandish eyewear and the singer has so many pairs he has had to devote an entire room to them. It is rumoured his collection is in the tens of thousands.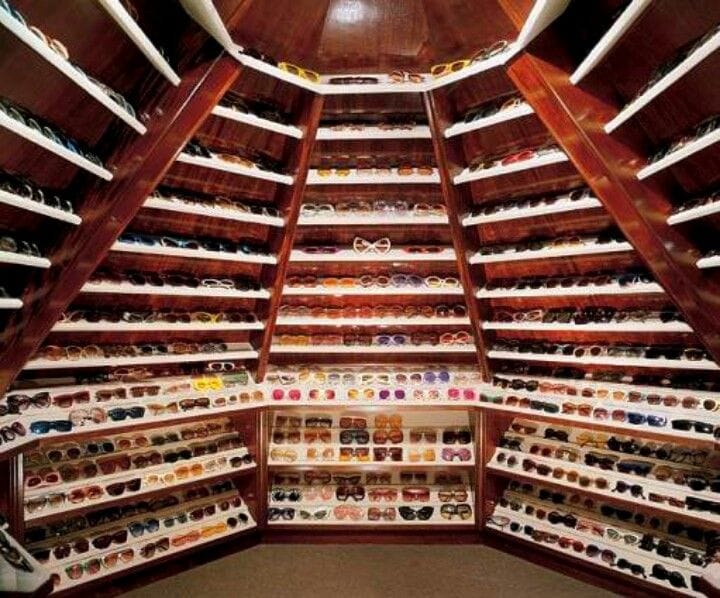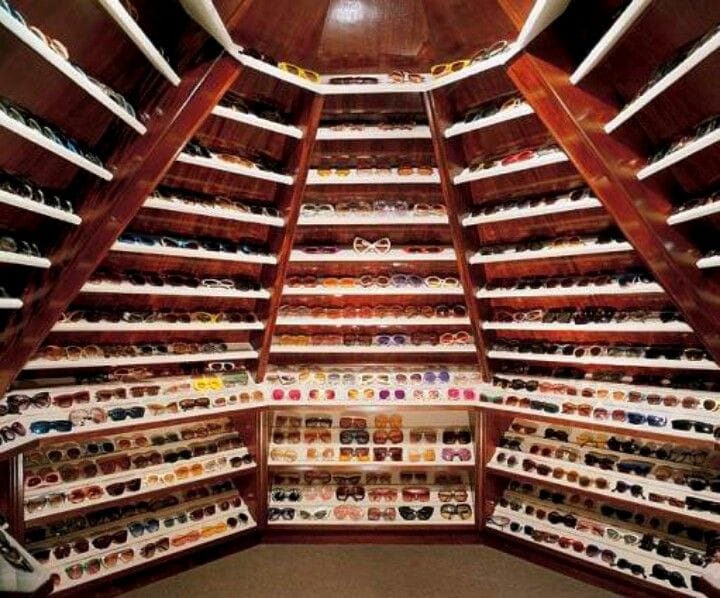 Credit: Twitter via @VicthompsonABC
Christina Aguilera's Pink Parlour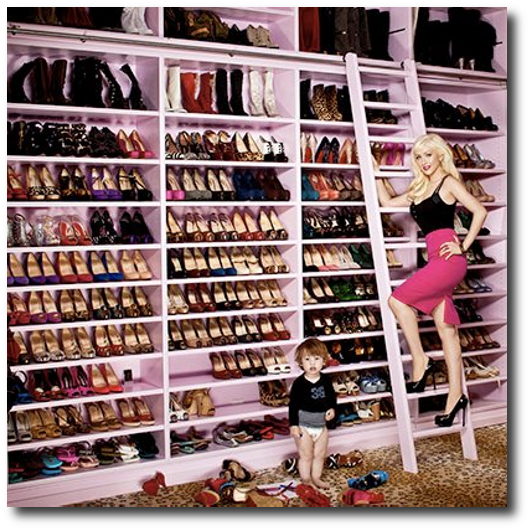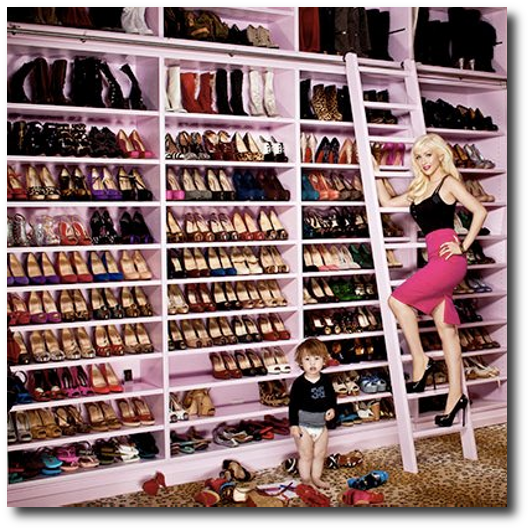 Credit: www.thekidsroomdecor.com
Living in her own Genie's bottle by the looks of things, the singer has an entire pink fairytale room devoted to her shoes alone. She owns so many pairs she's had to invest in a ladder to reach them all.
Maybe one day, guys… maybe one day.
Which celebrity closet do you think is OTT? Tweet us at @Fashion_North