I ventured out into the University of Sunderland and around Newcastle to get a glimpse of what the university students are wearing as they head to their classes.
Fashion is a huge part of expressing yourself and showcasing your identity especially in your late teens and early adult years. You're finally free from the restraints of a school uniform and truly able to experiment and find your identity through your own personal style. Students are often first to capture the current trends from social media and put their own spins on it, I certainly found this from speaking to four North East students.
The first student I interviewed was Safae Charyf, 20, who is a Business Marketing Management student at the University of Sunderland. Her jeans were from Lefties along with her trainers, her jumper was from Primary, the jacket was iets frans… from Urban Outfitters and her bag actually belonged to her mother. When I asked Safae to describe her style, she told me how she likes to dress predominently with a black and white colour scheme with little to no colours.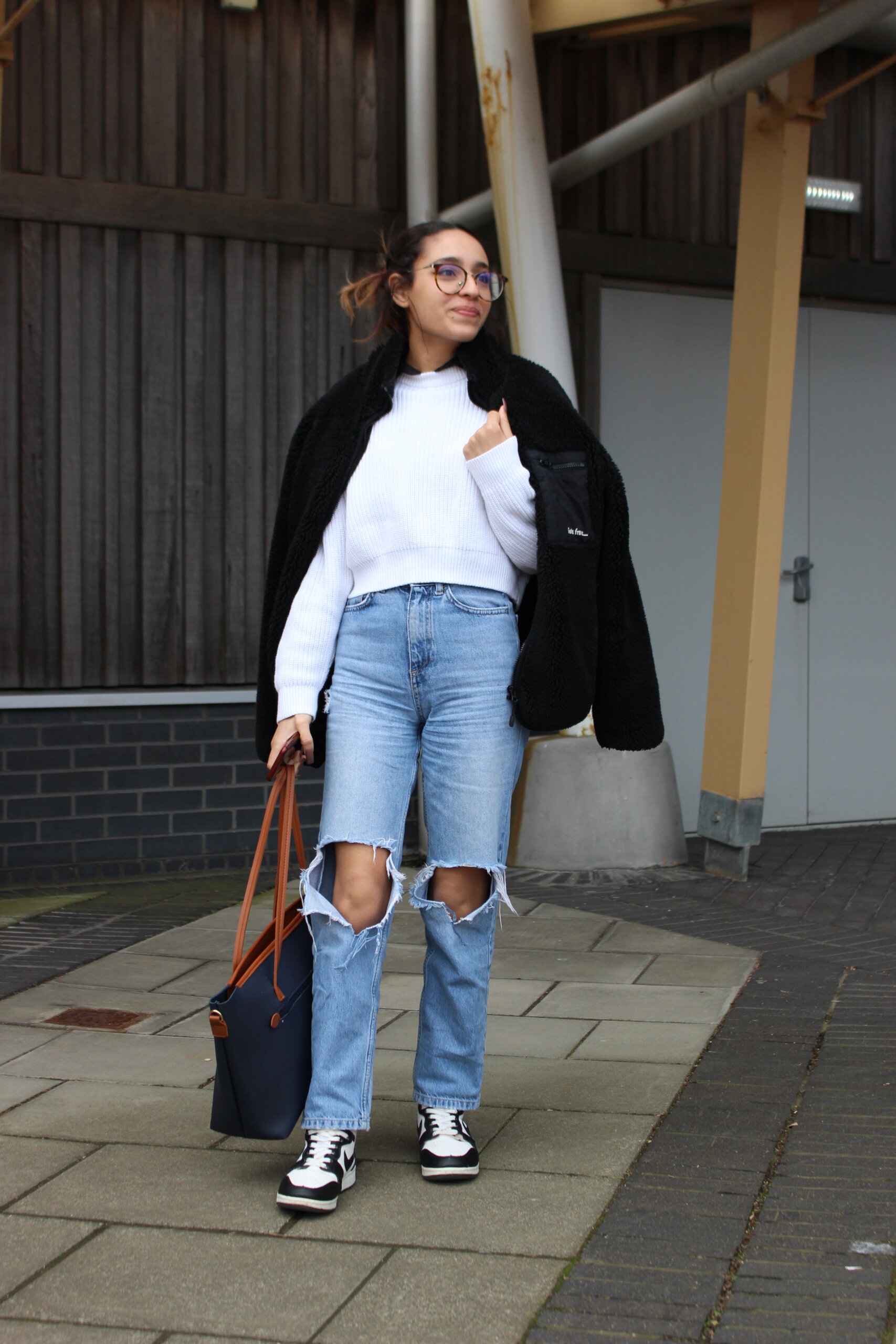 The next student I interviewed was Funmilayo, 21, who is also a Business Marketing Management student at the University of Sunderland. Her clothes were a mix of H&M and Primark, paired with Nike trainers. When I asked where she finds inspiration for her outfits, Funmilayo explained that like many of us she finds the most inspiration simply by scrolling through Pinterest and pinning anything that stands out to her.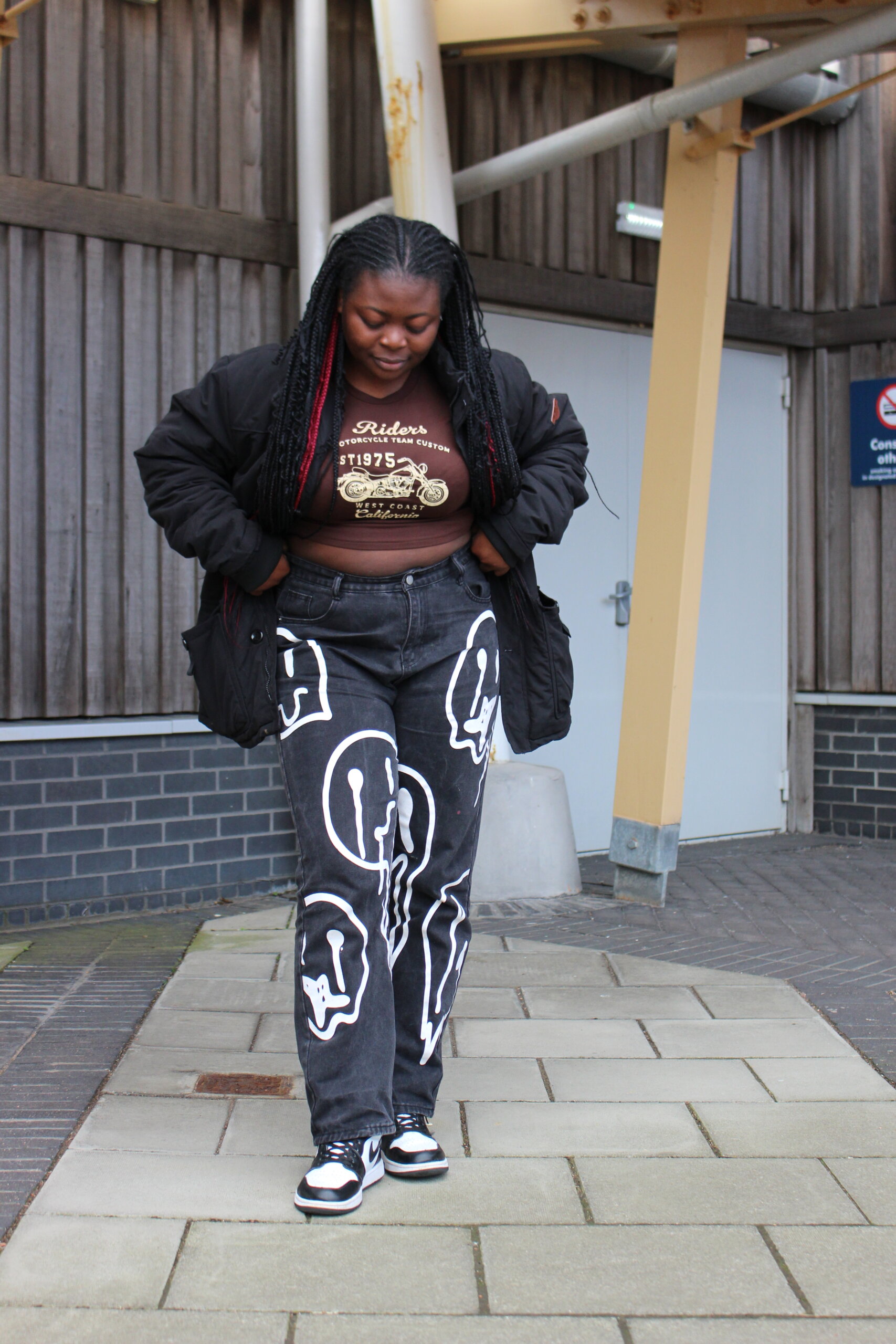 The third student I interviewed was Emma Plummer, 19, who is studying Childhood and Early Years studies at Northumbria University. Her hoodie was from Pull & Bear, her leggings from Pretty Little Thing and her shoes from Footasylum. When I asked for her best style tip, Emma emphasised how important it is to choose comfort above anything else when preparing for a long day at university, a view which I'm sure is shared by many other students!
The fourth and final student I interviewed was Leah Pratt, 19, Who is studying Law at the University of Sunderland. Her leggings were from Nike and both her hoodie and her coat were from North Face, these were paired with New Balance trainers. When I asked Leah what she thinks about when putting together an outfit, and like Emma, she told me she styles to be as comfortable as possible when knowing she's got a long day of university ahead!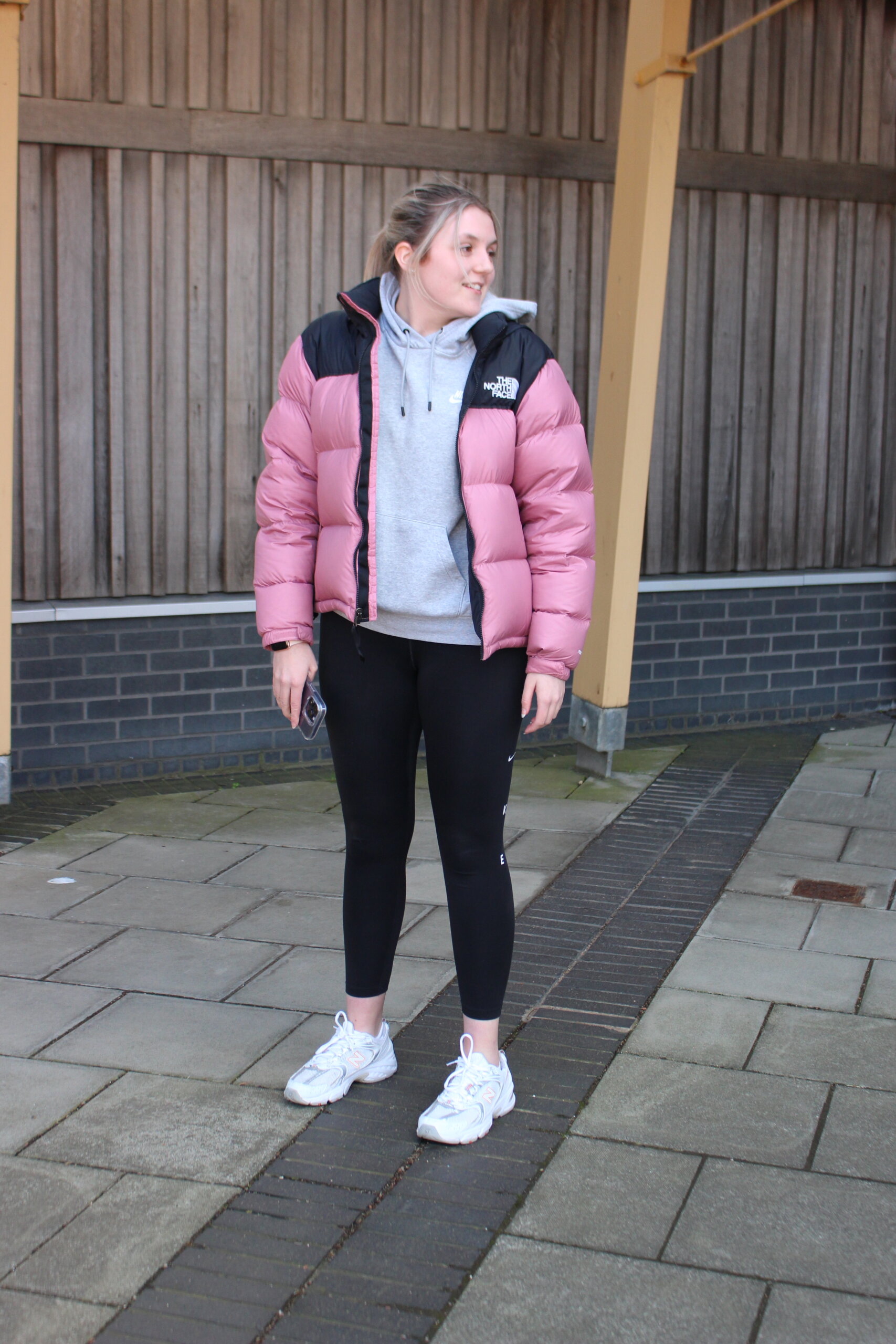 Students have certainly been upping their style recently, let us know what outfits and specific styles you adopt when dressing for university!