REN ready steady glow claims to "brighten your complexion, whilst being gentle enough to use daily." But is a toner really necessary in your skincare routine?  If you're online undecided if the £25 price tag is worth it, the answer is a resounding yes. If you're not online looking to buy it, then I'd suggest you do it as soon as possible.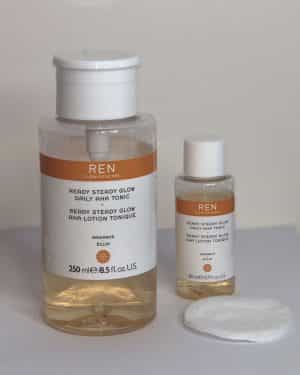 Applying it once every two days, instead of daily as advised, has done an amazing job at clearing up my skin as its main purpose is to exfoliate/ You squirt a small amount onto a cotton pad, and it does have a tingling sensation in areas but personally I feel like that means it's working.  As for brightening complexion it's really effective and does leave me with a much healthier noticeable glow which other brands have failed to do.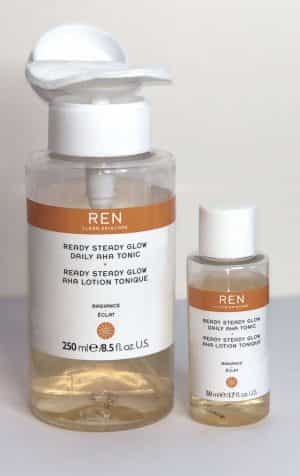 Being cruelty free, this item is also ethically a good purchase, however some of the acidic chemicals such as lactic or benzoic could sting sensitive skin. A huge warning to anyone with dry skin as this product may not be for you.
To maximise the clearest skin I can get, I find this product works extremely well in combination with REN ultra moisture day cream and the REN radiance renewal mask.  Of course, if you'd like to sample it first, 50ml bottles are also available at a cheaper price.