Full of 16 natural ingredients, the 'Don't Look At Me' face mask by Lush exfoliates and moisturises the skin all at once.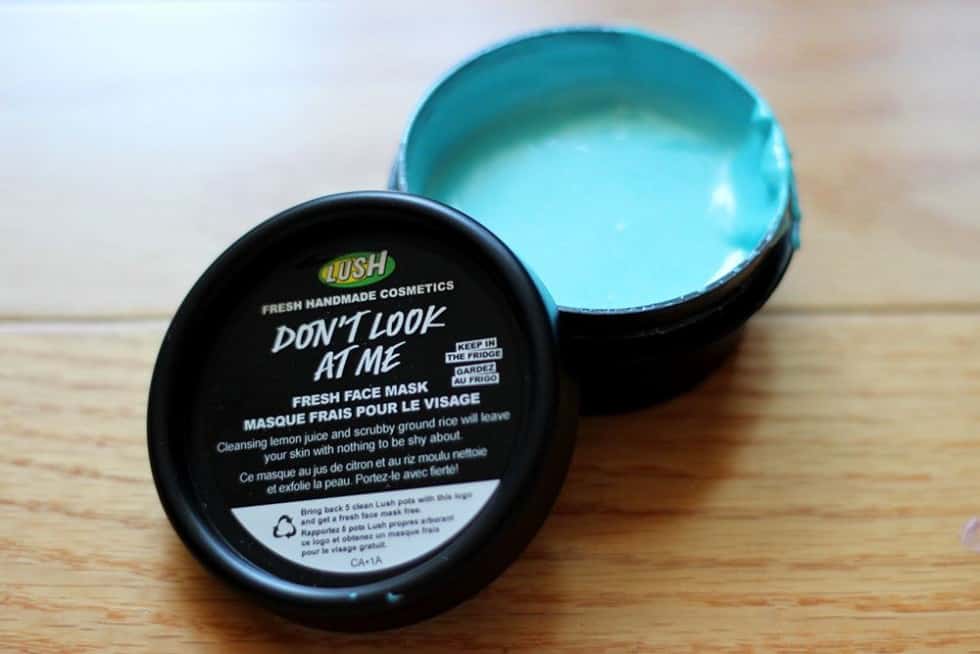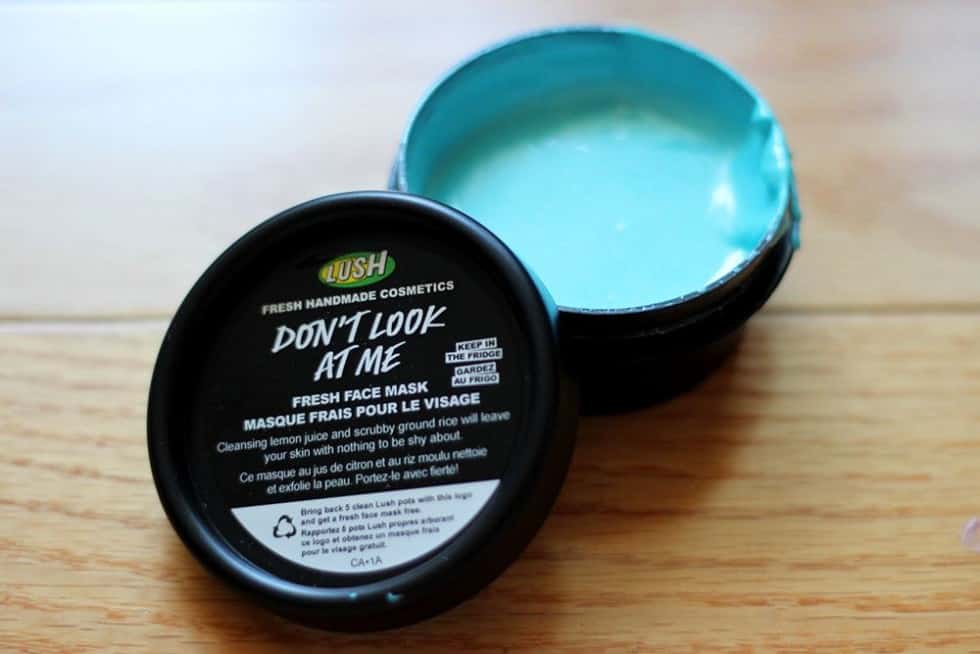 If you're a fan of a citrus scent, then you'll love the smell. For oily and combination skin, this is a great way of giving yourself a healthy and uplifting glow. Lemon juice (the star of this show) is great at diminishing the appearance of scars, age spots and darkness. However the harsh citrus acid from the lemon juice can be an irritant for sensitive skin, making it feel dehydrated. Using the mask too often may cause the skin to dry out, so use with caution and not too often.
Not only is it calming, relaxing and a beautiful colour, exfoliating removes blackheads and helps with acne making it a great mask for those with the odd pimple or breakout with its deep cleaning skills. It leaves your skin feeling fresh, smooth, baby soft and makeup ready.
How to use:
Take a generous amount and smooth over the face or body. Let it sink in for 10-15 minutes. As the mask dries, it becomes bluer and bluer, and also tightens slightly. Take a small amount of water, and gently massage the exfoliate ingredients into the skin to help remove dead skin cells before rinsing off completely.
At £7.50 for a 75g tub, it may seem a little pricey compared to other high-street brands. However, if you take a clean pot back to the store you can get a refill for free, which is a huge bonus. It also has a limited shelf life of one month, which isn't a long time if you mainly like wearing face masks as an occasional treat. Keeping it in the fridge helps keep the natural ingredients fresh for as long as possible.
My verdict – this mask is great for those with combination or oily skin, but unfortunately those with dry and sensitive skin may want to be a little more careful when using it to avoid any irritation.
Get your face mask here.