In 2016, Bella Hadid wowed the VS Catwalk with a signature sporty look – now it seems the athletic fashion trend has made its way back into SS18.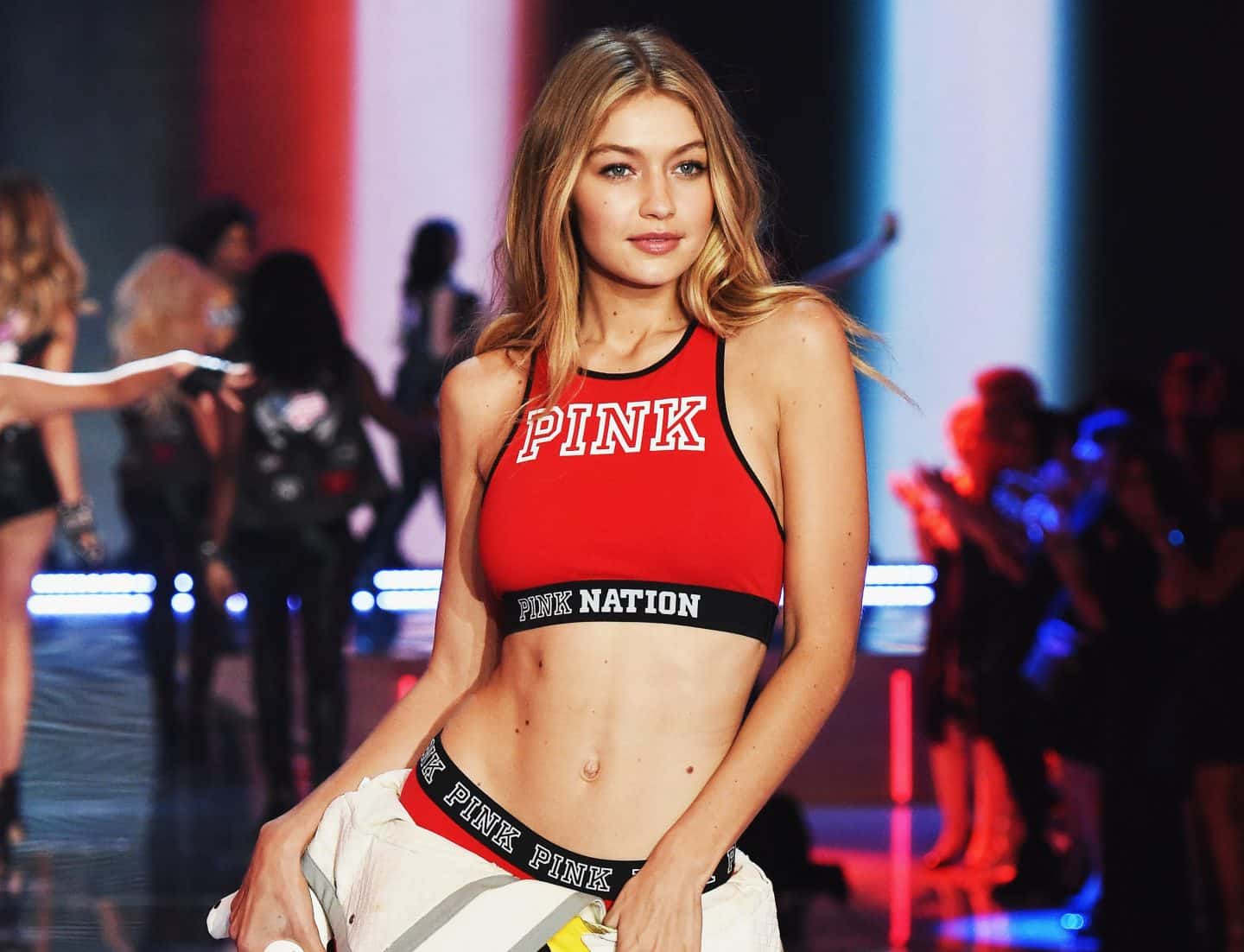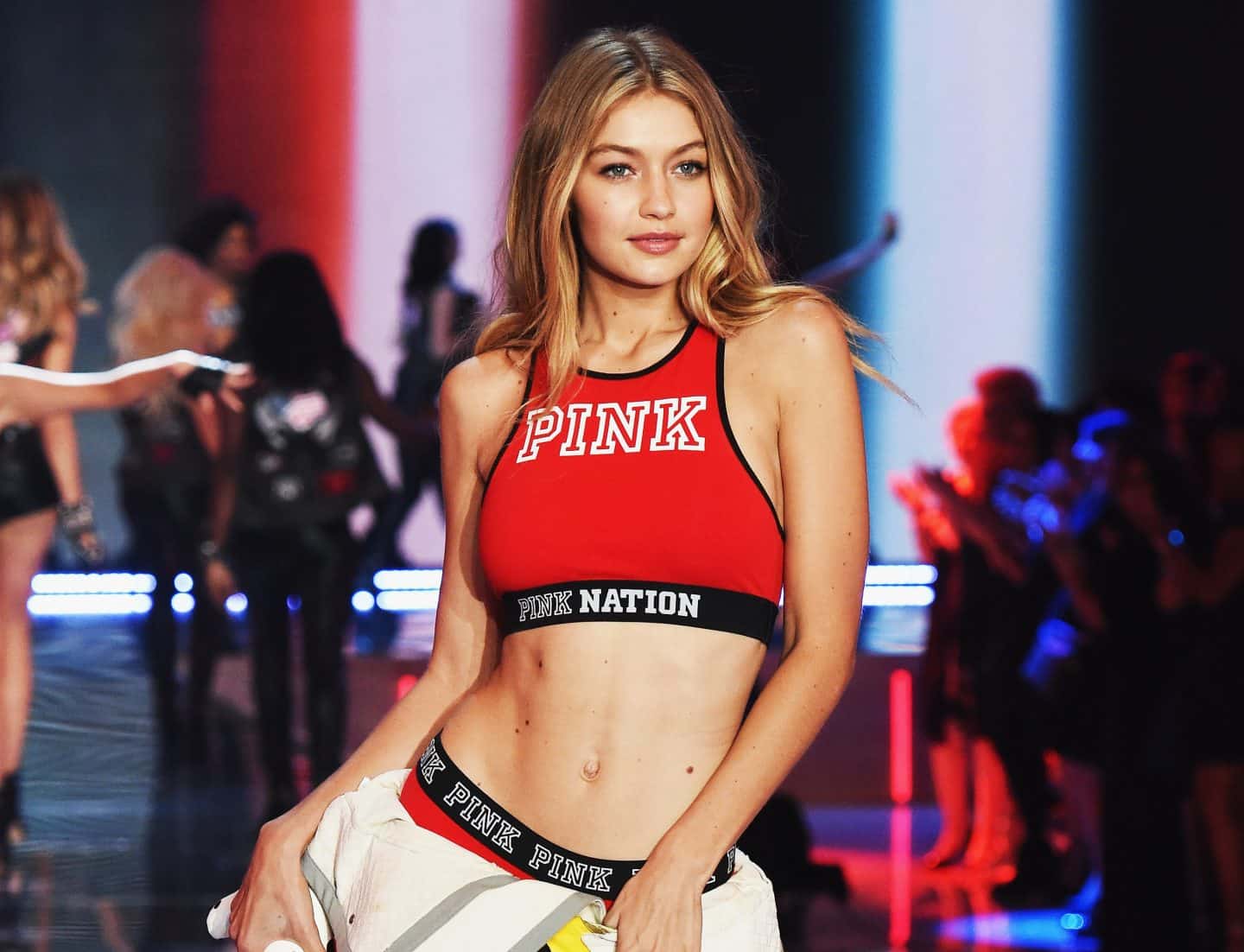 TREND PEAK TIMES?
Now that the weather is finally getting that bit warmer, it's safe to say that this trend will be on the high street pretty soon – if it isn't already!
WHAT IS THE LOOK?
When you're on your way to the gym but you gotta go party afterwards.
In 2015, designer brand Chloé showcased their sporty chic look for a feature of French fashion house SS16 show. It featured dark coloured tops, striped and flared bottoms.
The look pretty much faded but has made a total comeback for SS18.
TOP:
For the full sporty look, bomber jackets and string vests are the perfect combo. However, this look is more about the bottom. Even wearing a tailored blazer on top will still allow the bottom to show there's still a sporty gal in you. Low cut vests, simple tops make the trousers wear the trousers.
Bottoms
Basic leggings or trousers featuring an athletic stripe down either leg. Add a pair of killer heels to this look for the full effect of sporty chic party gal.
Dresses & Jumpsuits
In the last few years, jumpsuits have potentially taken over the need for a dress. With this trend, both dresses and jumpsuits work perfectly.
Take an oversized American Football shirt, pair with a clutch and some peep toe stilettos and the look is complete. Equally with the jumpsuit; any lounge, relaxed fit jumpsuit with the same accessories will work perfectly.
Accessories
Sophisticated, sexy, sleek. The 3 S's to get the accessories on point for the sporty trend. Think barely there heels, satin finished clutch bags and delicate jewellery.
Colours
SS18 seems to be mainly all black everything with pops of colour. Trousers being predominately black with white, green or red stripes down either side. This is the perfect op to pair with the same pop of colour with accessories.
Make-up
Again, pops of colour are key. Match up the red or green for a statement lip look. Kylie Jenner Cosmetics are profoundly known for the variety of lip colours and finishes. Playing around with bright colours and textures will bring the athletic look to life.
Designer?
Gucci currently have some black track pants with a white stripe in their SS18 collection, with a price tag of £1,300. Valentino also have a similar pair of tailored trousers for a price of £590.
For a more relaxed look, Armani have a full sports collection with tracksuits, joggers and leggings; all in which would work when paired with the right accessories.
High street?
In comparison, the high street have a LOT to offer regarding this look. New Look currently have a variety of leggings with side stripes for just £12.99. With many colours to choose from, there's practically a look with every pop of colour.
Also, online clothing websites like Boohoo.com and MISSGUIDED have huge collections of sporty attire.
Check out my Moodboard on Pintrest for Sporty Chic – https://www.pinterest.co.uk/infobessotted/sporty-chic/