The 1960s was one of the most popular decades for influencing the modern day fashion styles. Over the next couple of weeks, at 12pm each day, Fashion North will be posting our favourite 1960s style icons and fashion looks.
Edie Sedgwick was known by many names; 'the girl with the black tights', 'It Girl', 'Youthquaker', 'Girl of the Year' – all fantastic reasons that Edie was a 1960s style icon.  With her blonde hair, heavily dark-lined eyes and bold jewellery, Edie pulled off the 'effortless but edgy mod glamour' look perfectly.  Edie was usually seen pairing black tights with simple sheath dresses, basic pumps or flats and bold jewellery, often in the form of large statement earrings.
If we were to want to dress like Edie today, the options would be endless.  Simple dresses and black tights are everywhere and you can usually buy them on a budget.  Edie's signature flats will be a relief to girls everywhere wanting to get the 'Edie Sedgwick look' but still in comfortable footwear.  Bold jewellery is so fun to play with and it will really finish the 'edgy, glamour look'.
Where can we shop today if we want to base our look on this 60s fashion queen?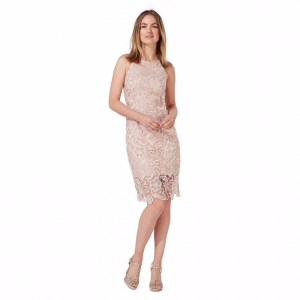 This shift dress (£29.50) from Debenhams is a perfect start to our look.  It is a beautiful colour and the dress leaves a lot to the detail that, when looked at closely, is stunning.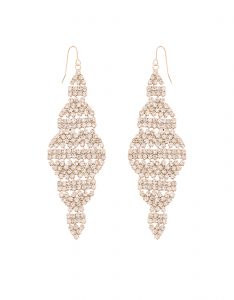 There are so many statement earrings to choose from once you start looking, but these Minelli Bling Chandelier Earrings (now £9) really compliment the pale pink colour of the shift dress.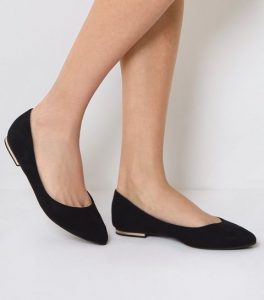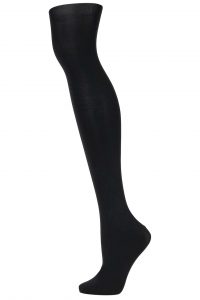 To finish off the look these Topshop tights (going for £2) and New Look Black Suedette Metal Trim Pointed Pumps (£12.99) will be perfect!
To see some more of Edie's signature looks and iconic photos, take a look at our  Pinterest Board.