TikTok is not just about fancy dances and funny videos. This app is also famous for quick make-up tutorials, tips and tricks, beauty recommendations and skincare routines. Here are eight TikTok-hyped beauty products.
Too Faced Lip Injection Extreme gloss
Do you want Kylie-Jenner-lips but don't want to have your lips filled? Try the new Too Faced Lip Injection Extreme gloss. For immediate plumping and long-term results, this baby, inspired by medically proven blood vessel dilating technology, delivers fuller lips from your first use. Enhanced with light-reflecting shine and moisturising natural oils, the gloss nourishes lips while making them look and feel flawless. Add it to your cart for only £10.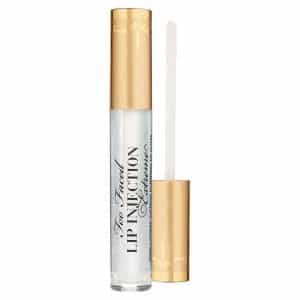 Photo: lookfantastic.com
Armani Luminous Silk foundation                            
The famous Estee Lauder Double Wear was replaced with the Armani Luminous Silk. This foundation was designed to help correct and unify the complexion for instantly glowing skin. Available in 40 shades to match multiple skin tones, the Armani foundation helps to sculpt and brighten the look. Everybody seems to love its buildable coverage which improves the skin texture and blurs the imperfections. It's definitely not an affordable product (£43 at Debenhams), but if you want to invest in a brightening, high-end foundation, this might be the one for you.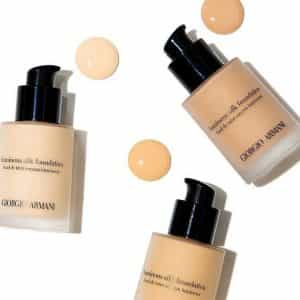 Photo: debenhams.com
Isle of Paradise Self-Tanning Drops
These come as a revolutionary product for those of you struggling with messy tanning mousses. All you need to do is to add a few drops to your daily moisturiser for a natural, sun-kissed glow with no streaks, no smells or orange tones. The Isle of Paradise Self-Tanning Drops are formulated with Oxy-Glow complex to brighten your skin and come in a 30ml bottle. Now you can find it online and in Boots. (£19.95 standard price).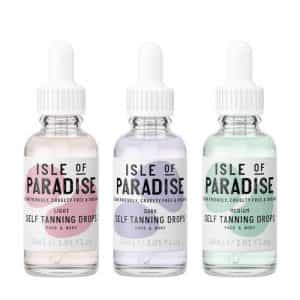 Photo: beautybay.com
Kaja Cheeky stamp blendable blush
This reminds me of the colorful stamps that I used to love when I was a child. However, the adorable heart-shaped stamp has a cushion-blush formula that can give you either a natural flush of colour or a buildable bold effect. What makes the Kaja creamy stamp blush so unique is its shape which allows you to apply it perfectly on your cheeks. It also has very good ingredients without any sulfates, parabens or phthalates. Unfortunately, this blush is not currently available in the UK, but you can still order it from their US website for $24.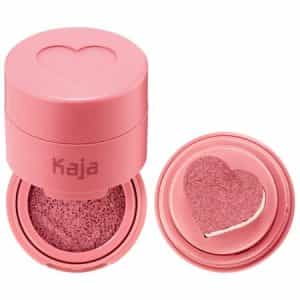 Photo: amazon.com
Freck faux freckles
From all the famous beauty products on TikTok this is hands down the most innovative one. The Freck OG boasts the most natural, longest lasting faux freckles on the market. If you've ever wondered how you would look with freckles this product can give you a quick, realistic and buildable effect in seconds. All you need to do is to apply a few dots, allow formula to sit and develop naturally and then tap them out across your skin. The Freck OG is cruelty and paraben free and is also compatible with all skin tones. Available on BeautyBay for £17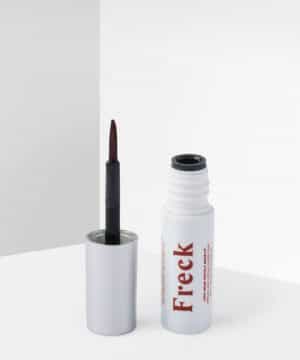 Photo: beautybay.com
Ardell lashes
Oldie but goodie, Ardell lashes were famous a long time before our TikTok obsession and are known for the comfortable invisiband that blends with your natural lashes. The wispies are probably the most popular, but there are a bunch of other styles that give you either a natural and subtle effect or a very dramatic one. Try their lashes starting from only £5.49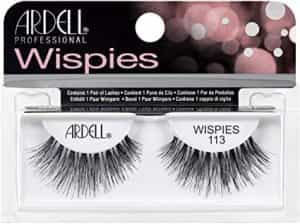 Photo: lookfantastic.com
Kopari Coconut lip gloss
I'm such a fan of lip glosses and this one caught my attention on TikTok. It claims to be an ultra-hydrating, non-sticky lip gloss enriched with shea butter and antioxidant-rich coconut oil alongside plant-derived squalane to restore supple texture whenever your lips are in need of an SOS emergency treatment. It comes in a coral-toned tube and it's available on Cult Beauty for £12.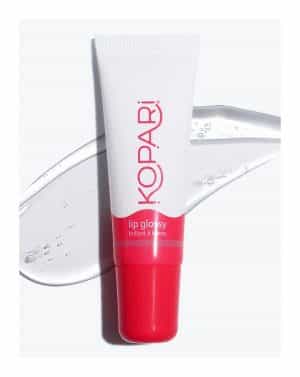 Photo: cultbeauty.co.uk
The Ordinary BHA Peeling Solution
I constantly see this red solution in my TikTok feed and it seems to have miraculous effects for girls using it. Combined in one unique solution, its advanced acids offer extraordinary exfoliation to help battle blemishes and boost radiance, for an even appearance. This £6.30 bargain might become your ride-or-die brightening skincare product.
Have you tried any of these? Let us know in the comments.