Get in boys, we're going shopping!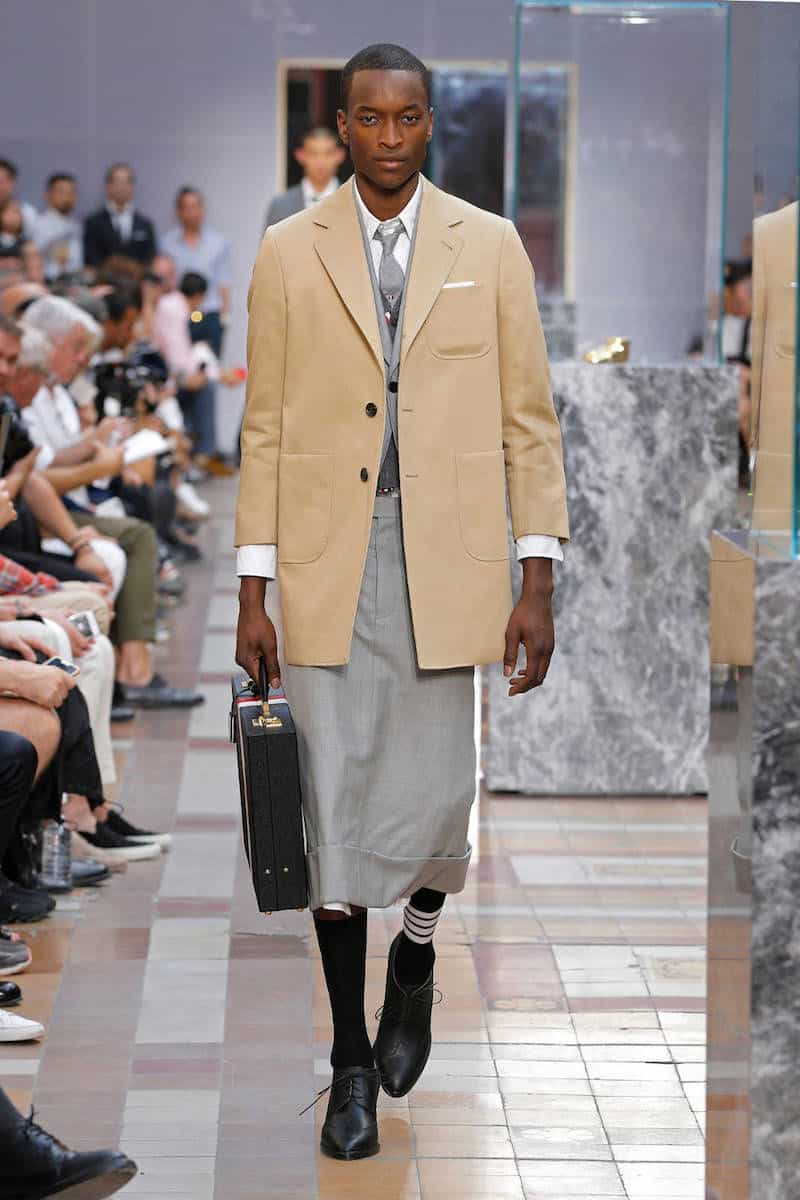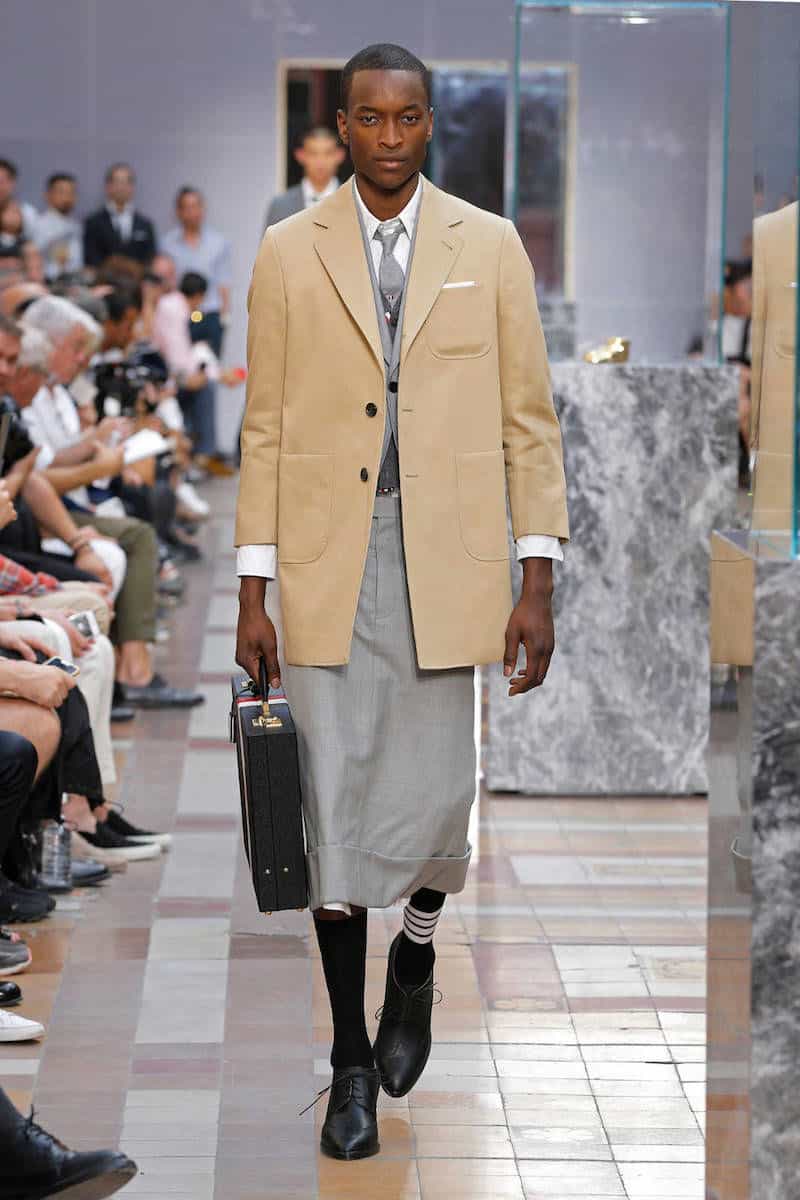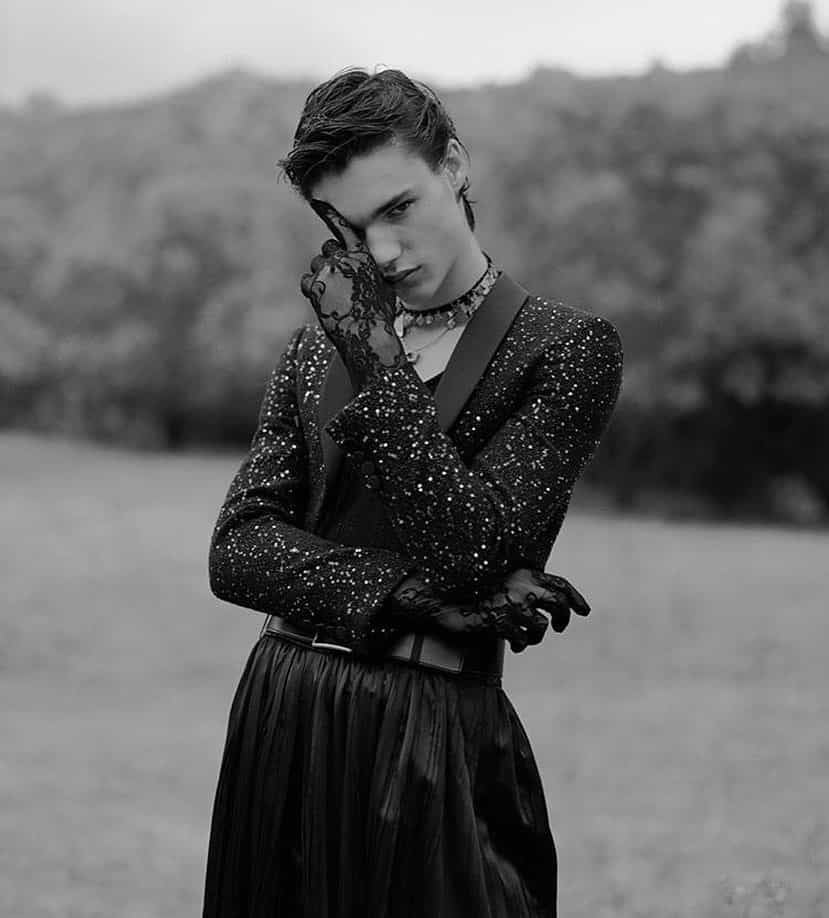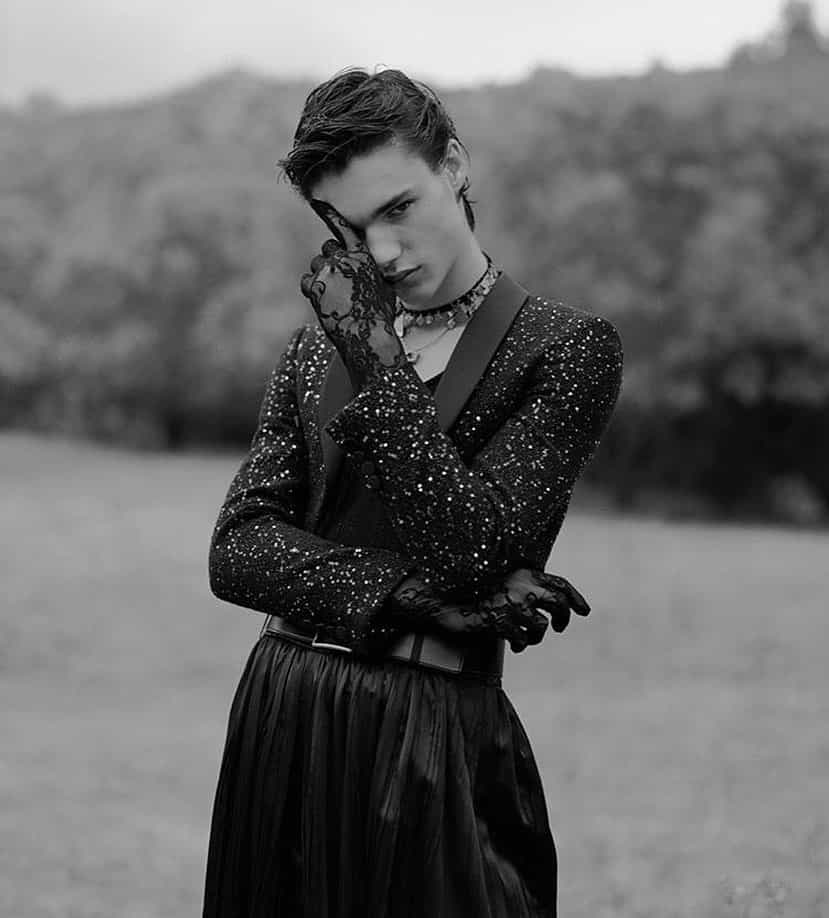 Towards the end of the 18th century, the Great Male Renunciation occurred, a historical phenomenon which saw men reject any 'brilliant' or refined forms of dress, in favour of a strict male dress code focused on suits. Here in the 21st century, youth culture has been increasingly disregarding typical norms, and with the continuing erosion of toxic masculinity, men are more comfortable to have an interest in style, and to purchase more items from the women's section. While men dipping into womenswear has existed for decades, primarily with performance artists and entertainers like David Bowie and Marilyn Manson. These style decisions were overlooked as they were just seen as 'costumes' and not a part of the individual's style, only to be worn for stage, then taken off in the real world. Louis Vuitton men's spring 2017 runway introduced the mainstream world to men in chokers, which led to companies such as ASOS to sell their own, selling out in only a few days. Topman, an extremely mainstream store which focuses on trending items for teens, often stocks various mesh shirts, and sheer shirts, proof this generation of men want to break the mold. ASOS also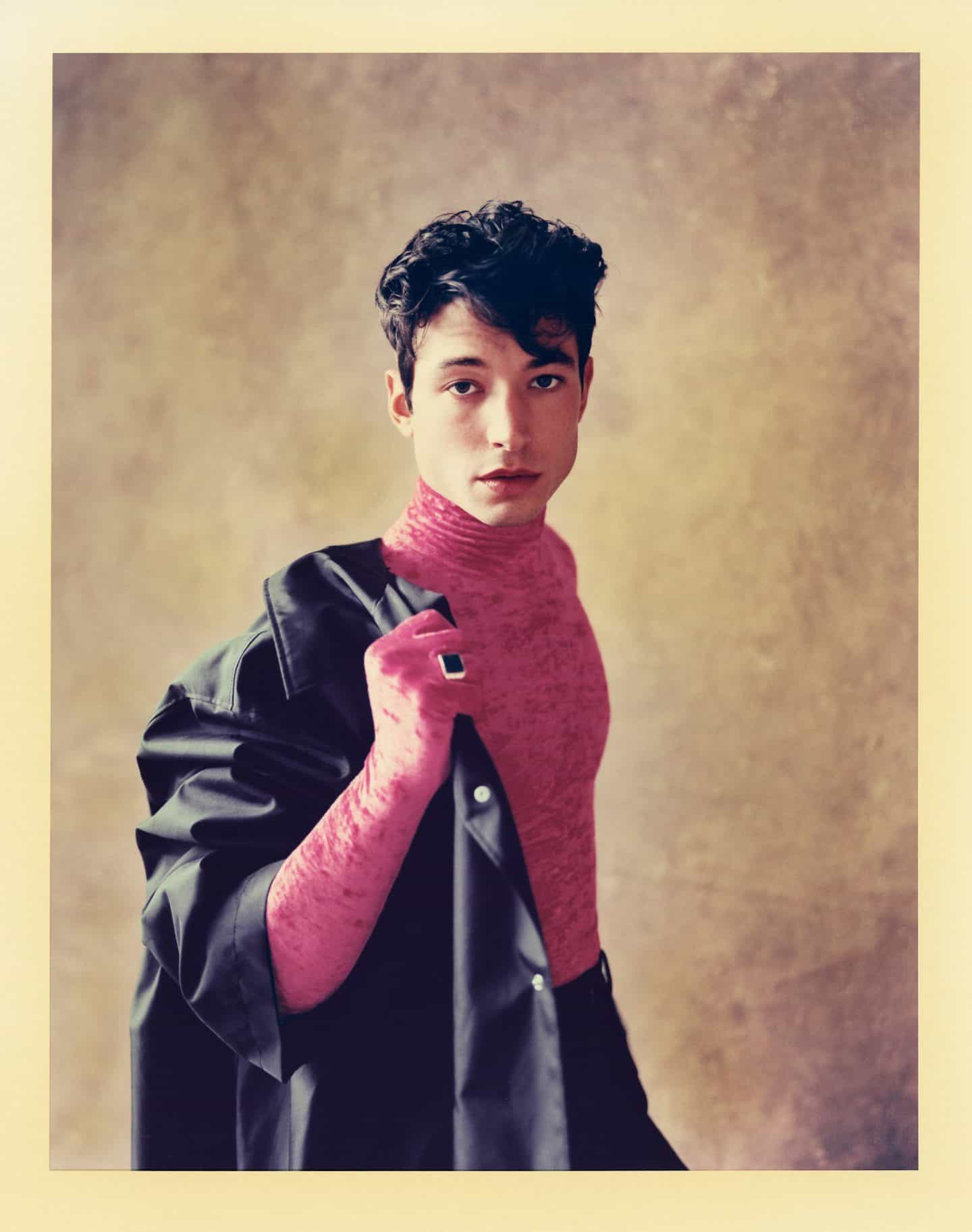 sell various "Pussy Bow" shirts, in silky, glamorous material in colours such as a pale pink, and there is obvious demand for these items as they sell out quickly too. Thom Browne's men's spring 2018 R2W collection is especially important as it takes the conventional dress code, with men walking the runway in suits, and then adds a touch of femininity with a skirt, they look great and shows us that you can get yourself out of your comfort zone without pushing yourself too far.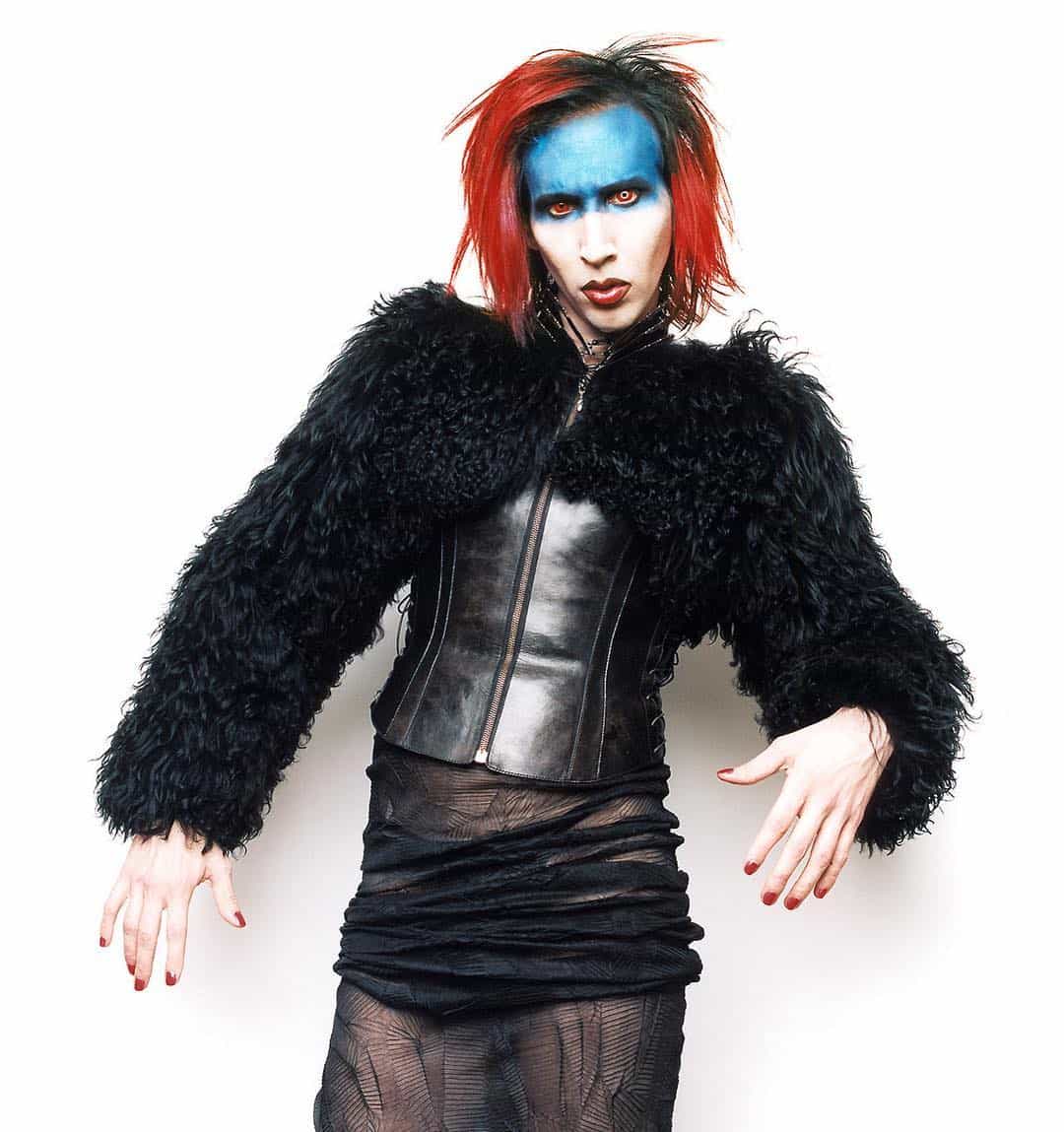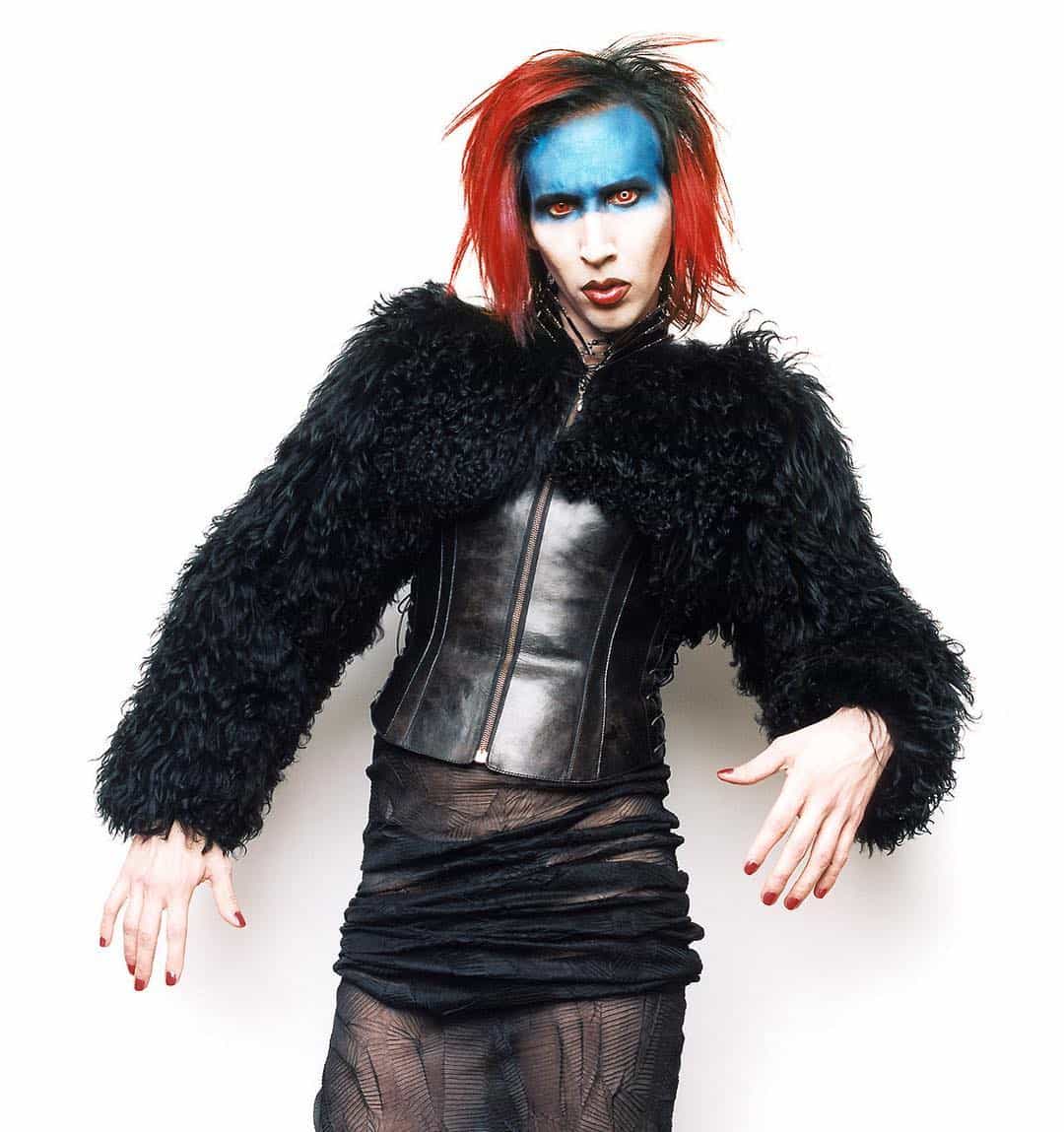 Celebrities of the modern age push boundaries like no one else, whether it's Billy Porter wearing a stunning gown and tuxedo hybrid at the Oscars 2019, or Jaden Smith being the face of Louis Vuitton Womenswear, these opinion leaders inspire us to leave our comfort zones too. Harry Styles is one of the most talked about male Celebrities at the moment, and for good reason. His style is the product of the rise of LGBT acceptance, and he pays tribute to this often. His most recent shoot had him in fishnets, giving us serious Rocky Horror vibes, and he is often seen rocking mesh or lace shirts. Fashion is not just clothes, personal style can even come down to grooming, and while rockstars of old might as well have invented men wearing nail polish and "Guy liner", ASAP Rocky and many other male Celebrities have been seen with wonderful manicures, and blinged out with rings to match. Because of the rise of social media stars, especially on the app Tik-Tok, many younger men have adopted darker styles of clothing following the 'E-boy' movement which has seen them wearing t-shirts over button ups, black nail polish, and experimenting with eye shadow shades and various subtle makeup looks.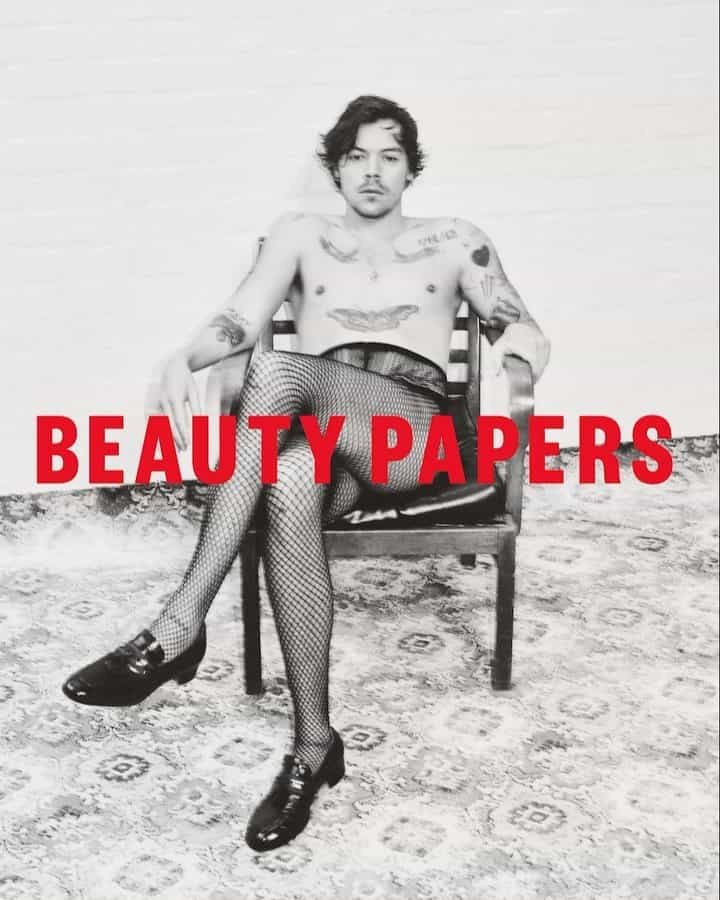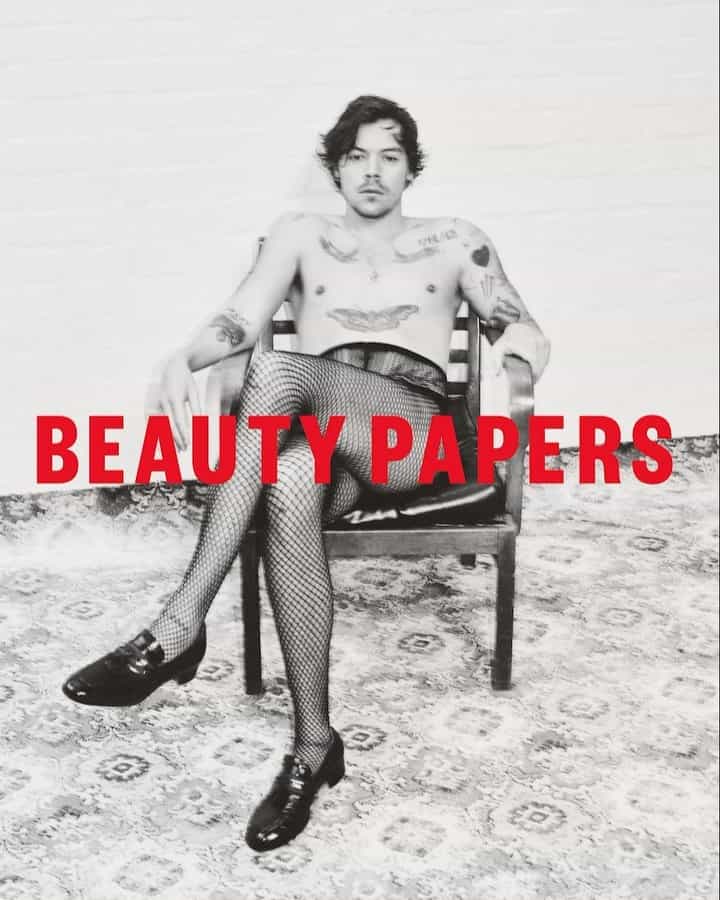 Overall it looks as though the boundaries will continue to be pushed as the modern man tires of the regular
clothes marketed to him, and more and more people long to stand out.