A Solo Beach Trip in SS23 Beachwear
The North East is lucky enough to have some of the most beautiful coastal towns and beaches, including the infamous Tynemouth. Whether it's a typical North East windy day, or a warm summer's evening, there's no need to wait for others to come with you to the beach. Whether you fancy a quick dip in the sea or a peaceful picnic with your favourite books and a Polaroid, we've put together the perfect beachwear outfits for every occasion (weather included!)


This is the perfect outfit for a sunset trip to the beach, when things are getting a little cooler but you still want to wear a summery set. The simple vertical stripe detail of this knit sweater elongates the figure and pairs beautifully with these linen blend trousers. Add some Birkenstocks or sandals and a pair of rounded sunglasses for the ultimate summer hippie look.
(Similar) Ladies White Wide Linen-blend Trousers from H&M – £22.99
(Similar) ASOS DESIGN Oatmeal Longline Jumper – £30
Boston Soft Footbed Suede Leather Shoes from Birkenstock – £130
Round Metal Sunglasses in Gold and Green from Ray-Ban – £137


This stunning satin piece is the perfect piece for heading to the beach straight after a party or celebration. Dress it up with some small kitten heels or pair with sandals and a cropped leather jacket for a casual daytime look. We went barefoot and paired with a subtle shell necklace for that beachy feel.
(Similar) White Solid Satin Cowl Neck Cami Mini Dress from CIDER – £14
Shell Decor Necklace from SHEIN – £1.25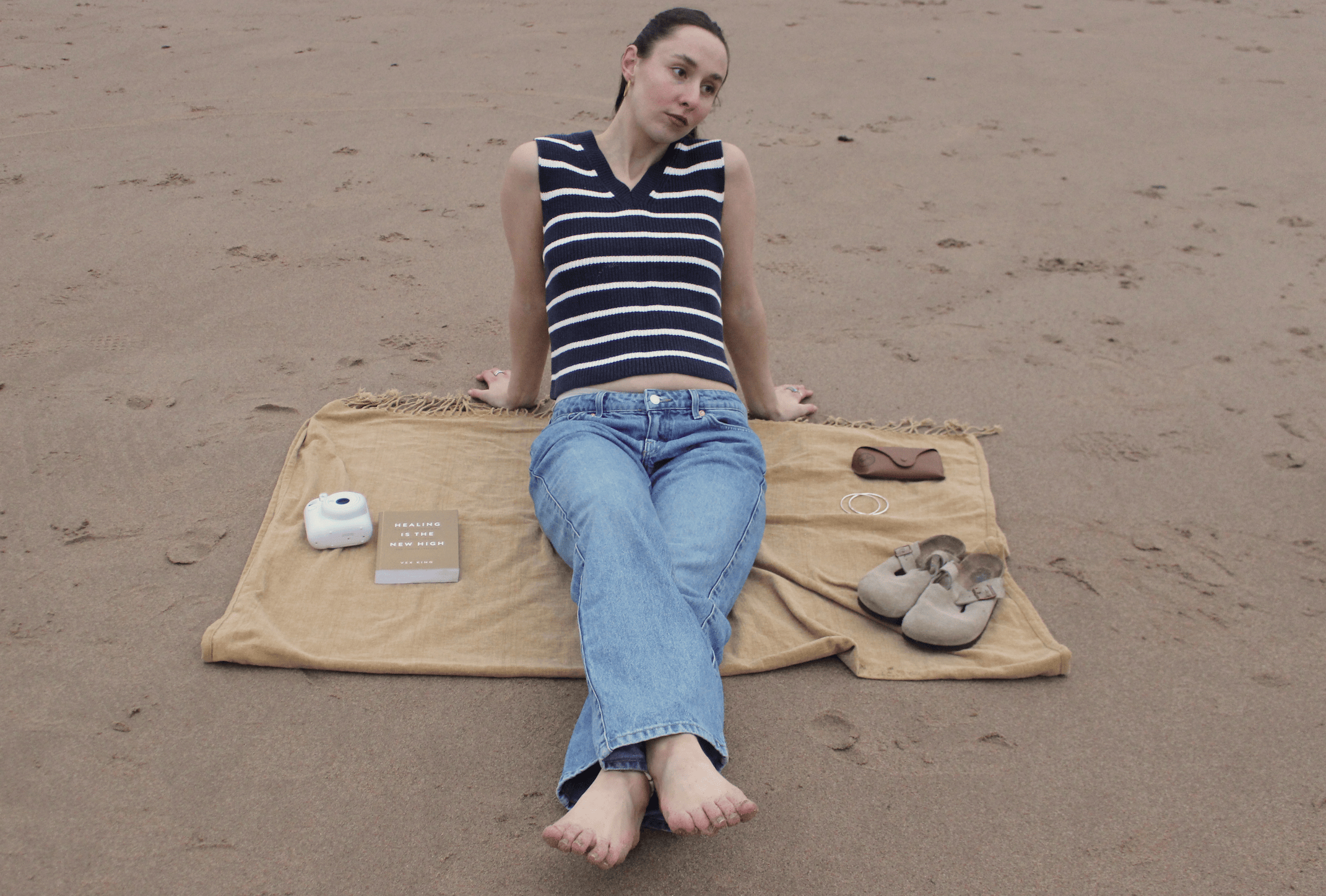 This simple casual outfit is perfect for a picnic for one (no sharing – who doesn't love that?). Pair with your favourite beach shoe or go barefoot in the sand. We paired this classic stripe knit vest with a trendy pair of low rise jeans, complete with a half up hairstyle and stunning gold hoops. Finish your latest book and take Instagrammable polaroids in this comfy style.
Beacon Navy Stripe Knitted Vest from Beaufort & Blake – £44.50
Arrow Low Straight Jeans from WEEKDAY – £55
Boston Soft Footbed Suede Leather Shoes from Birkenstock – £130
Healing Is the New High by Vex King – RRP £12.99
Instax Mini 12 Clay White – £79.99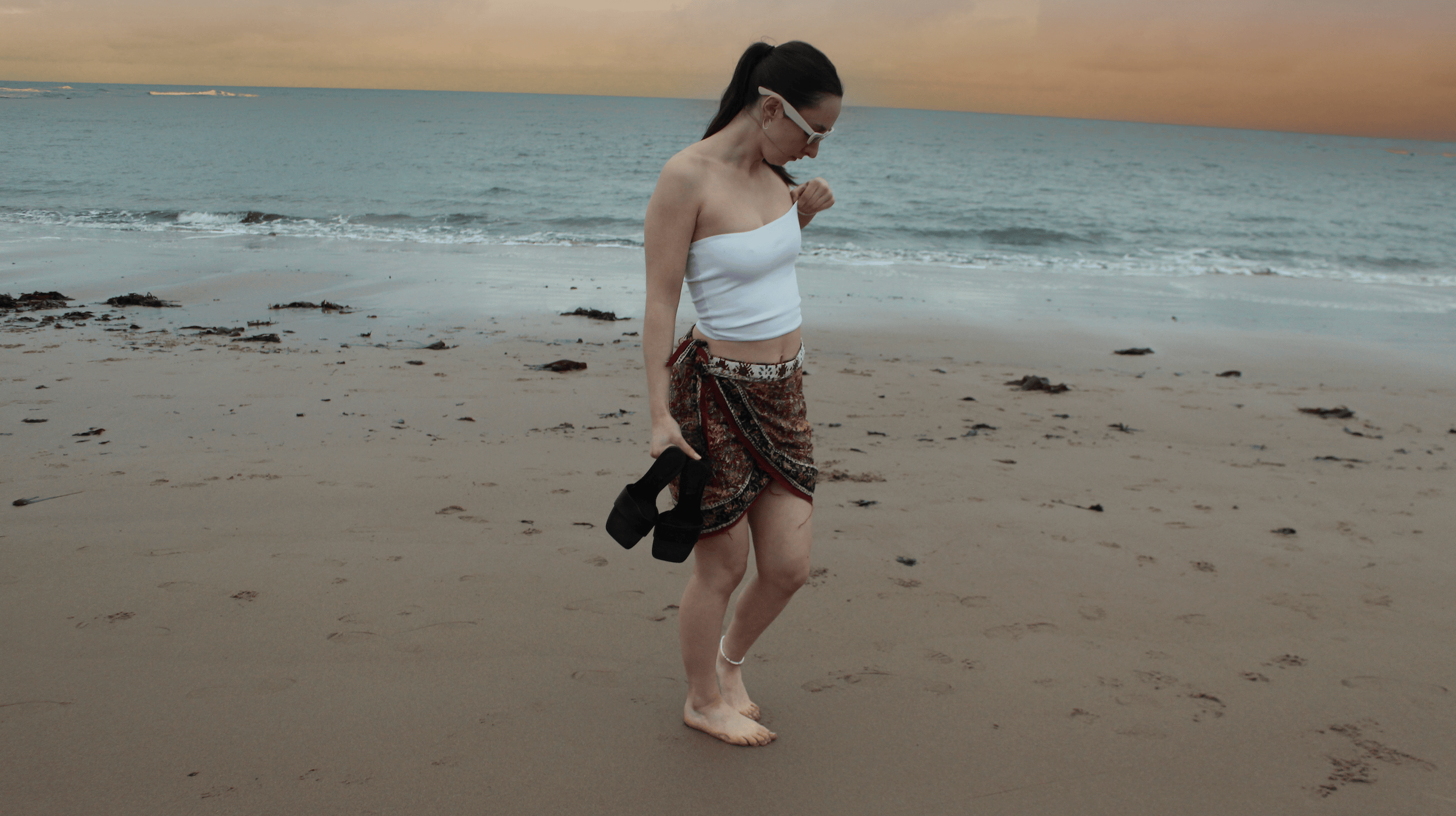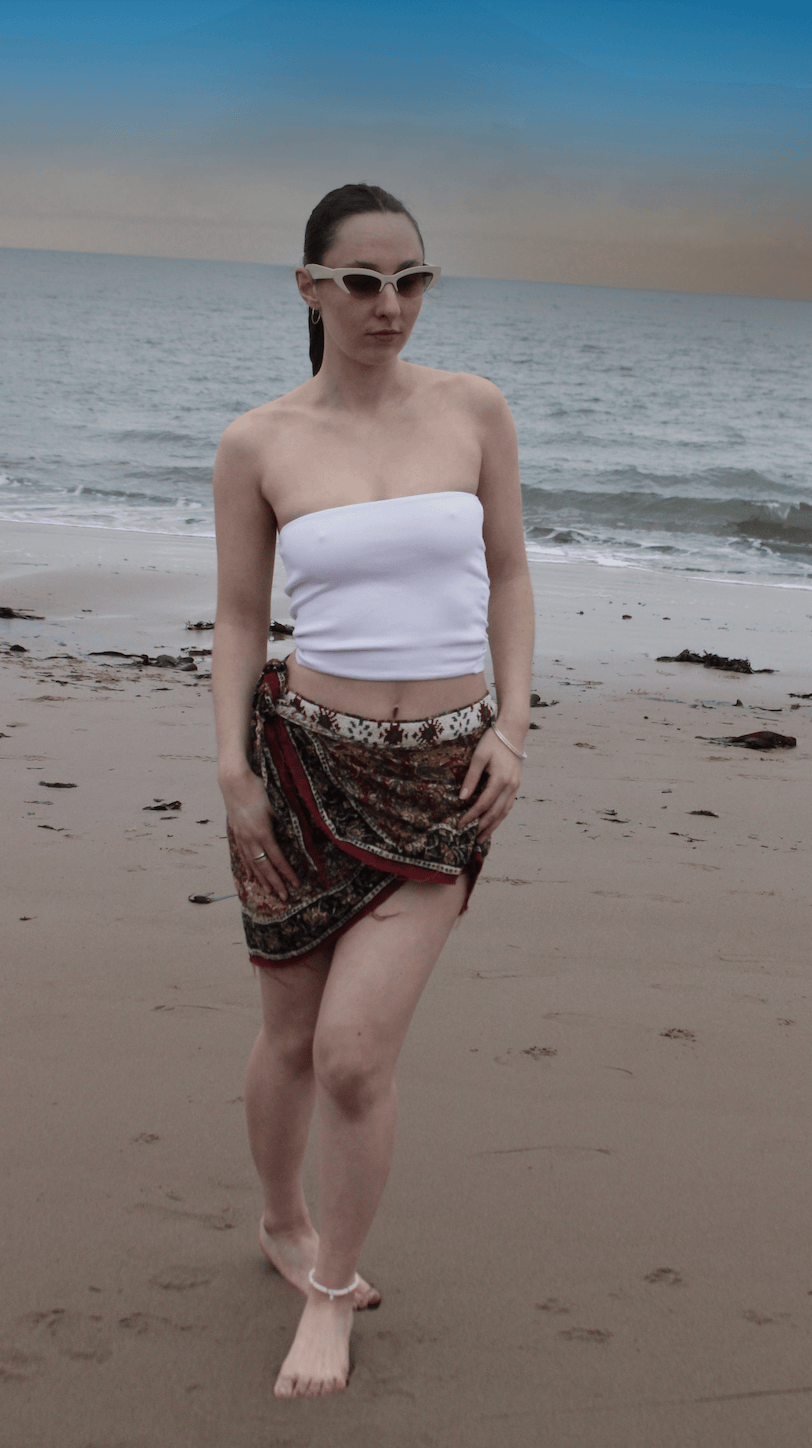 This gorgeous statement piece outfit is ideal for a fashionable trip to the seaside on a warm summer's day. We paired a classic white bandeau top with this multi-print skirt and slicked back hair for a boho chic look. Pair with some black kitten heels and cat eye sunglasses to elevate the look.
Ladies White Tube Top from H&M – £5.99
(Similar) Printed Crossover Mini Skirt from ZARA – £29.99
(Similar) Black Wide Heel Leather Sandals from ZARA – £45.99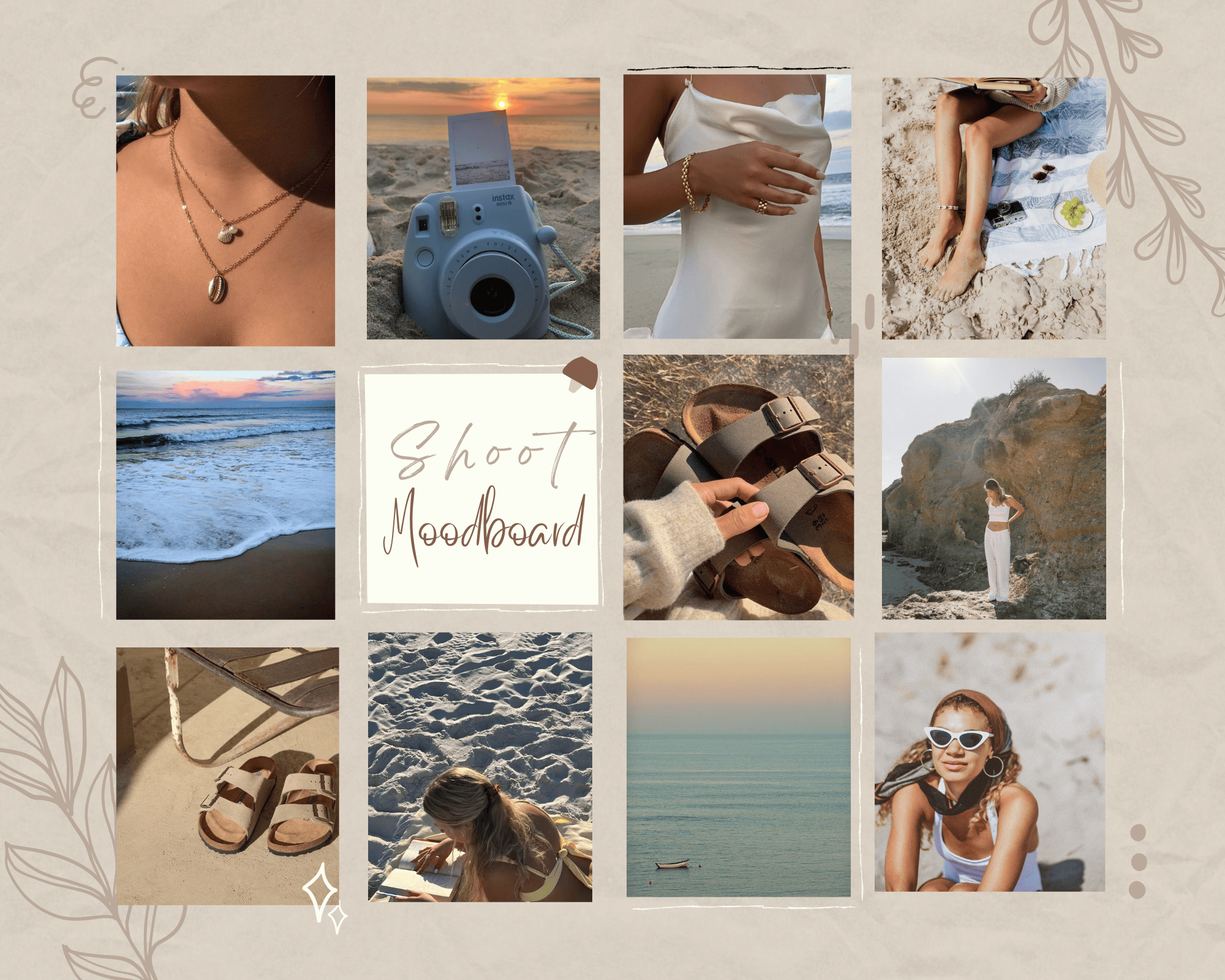 Credits:
Model: Catherine Thornbury
Styling: Catherine Thornbury & Mia Munro
Photographer: Mia Munro
Editing: Mia Munro