As we all know, Harry Styles is iconic for not only his music, but his fashion too, and with a career of 13 years so far, Harry has shown us many different eras, all of which hugely vary regarding style.
With so many amazing outfits, here at Fashion North, we have styled four outfits focusing on capturing the vibe of each era, including Harry's time in One Direction, and his three solo albums.
One Direction
First up is boyband Harry, in which he wore numerous styles, ranging from the frat boy era to preppy looks. But later in the band's run, Harry was known for wearing different printed shirts, black jeans and boots; when I think of 1D Harry, this is exactly what I think of, so of course, this had to be the look we recreated. The main focus of the outfit is the satin dotted shirt, which was then styled with black leather trousers, a pair of loafers and some sunglasses.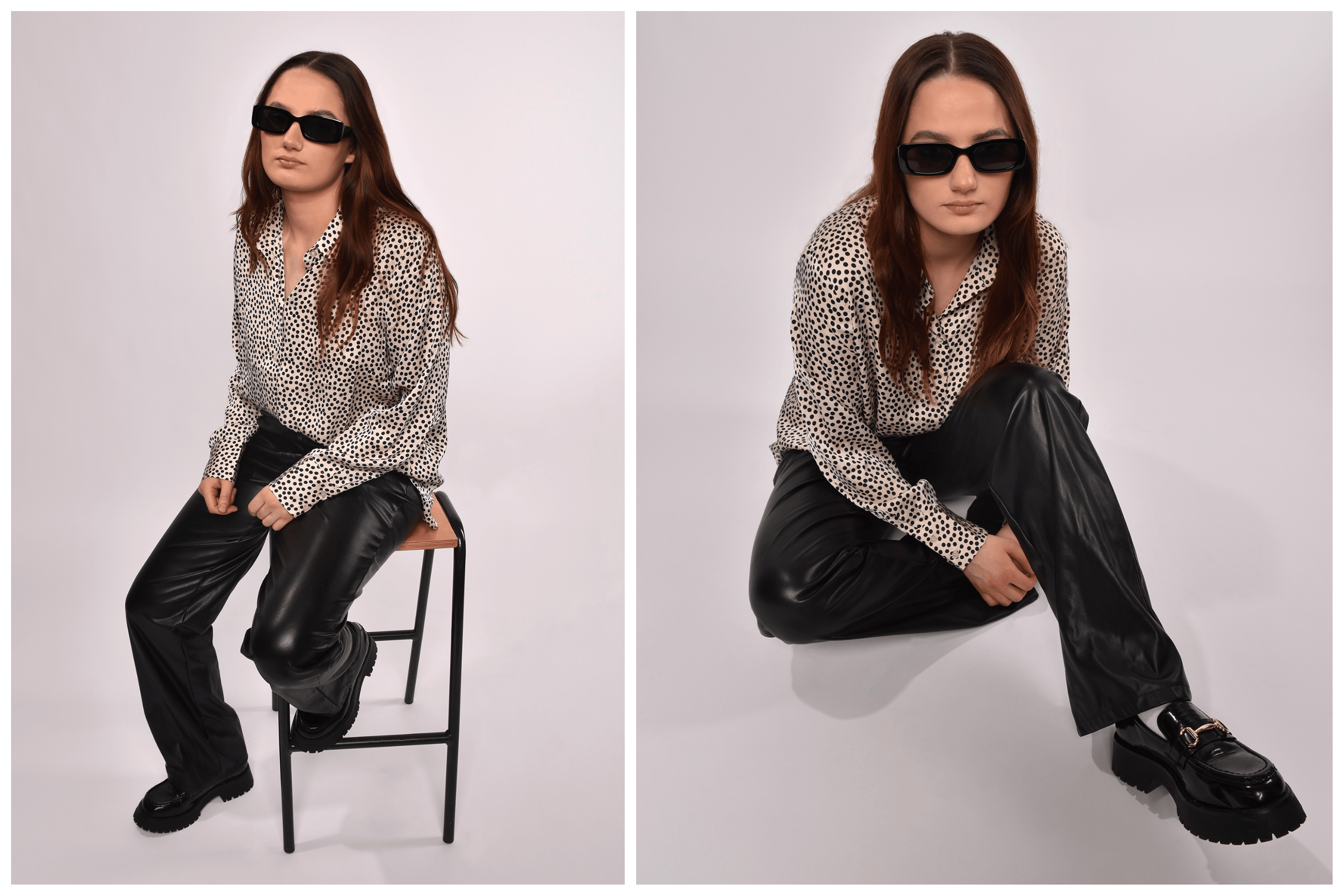 Get the Look:
H&M: Dotted Shirt
Motel Rocks: Leather trousers
ASOS: Chunky loafers
Primark: Rectangle sunglasses
Harry Styles One
Here we have the beginning of Harry's solo career, where he started to release only his own style of music for the first time, and with this came a new and improved fashion sense, bringing on the start of patterned suits and the bright colours we know and love Harry wearing today. For this outfit, we really focused on the bringing together key elements of his more unique style shining through. As suits were a big part of this era, we had to include a blazer, but instead of using a simple trouser suit, we used an oversized pinstripe blazer paired with a mini skirt to create a more feminine look. Then the real star of the show has got to be the shiny silver boots, which emphasise Harry's broadened fashion choices at the time.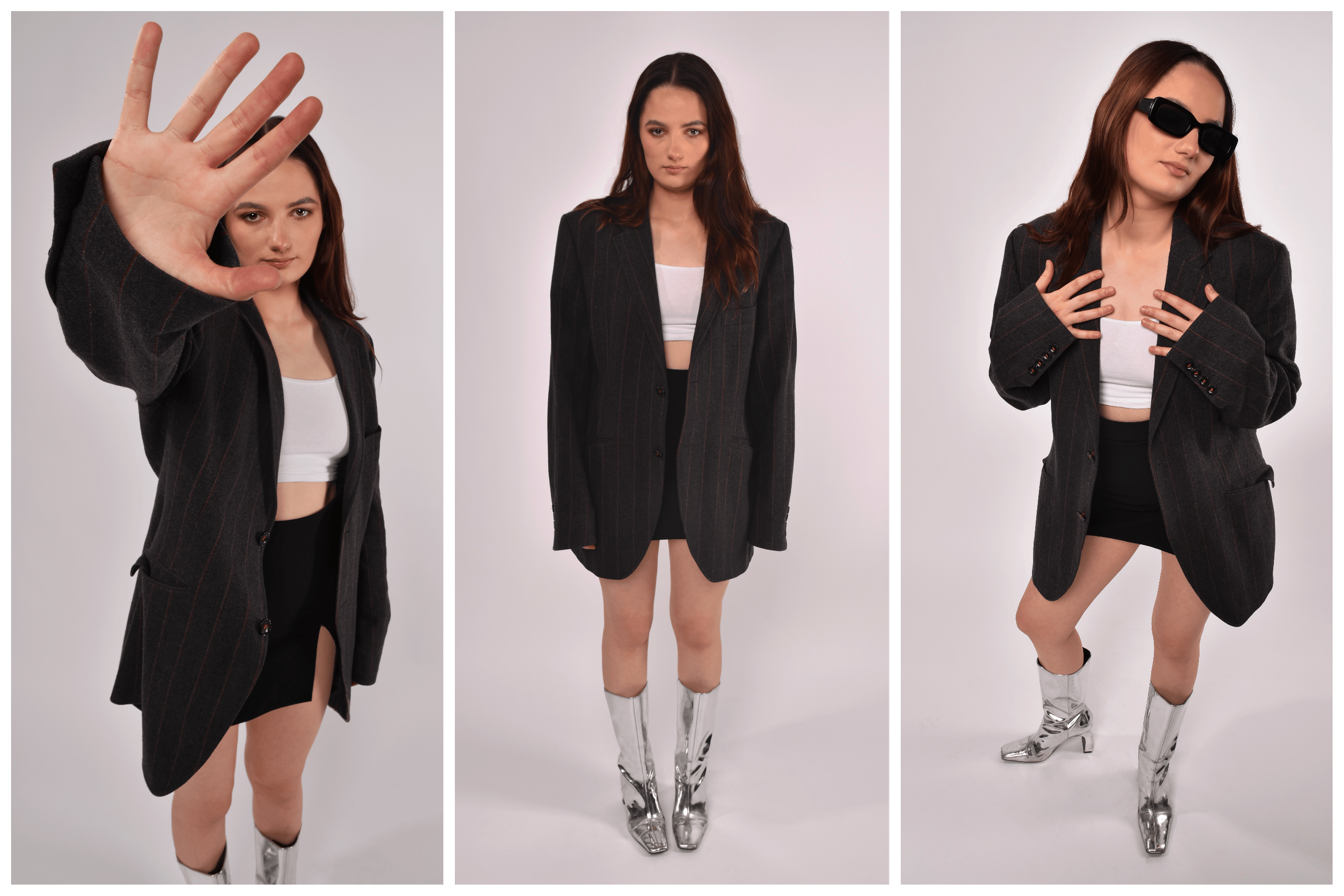 Get the Look: 
Weekday: Oversized blazer
Pretty Little Thing: White vest
Stradivarius: Mini skirt
RAID: Silver heeled boots
Fine Line
Harry's second album, Fine Line, is probably the most memorable of all eras for many Harries, with the start of Love on Tour, which has been going on since 2021, and is only now on the last leg of the world tour. Through this period, we have gotten some of the most iconic outfits, many of which are very colourful and have a more glam feel to them. The feather boa has also become a staple piece of this era, with Harry and many fans sporting them at his concerts. With that being said, this outfit had to stand out in a crowd, hence the whole outfit being a scarlet red, and having a feathered neckline and wrist cuffs. At this point, Harry very much still wore boots for the majority of his shows, so these red knee high boots were the perfect fit.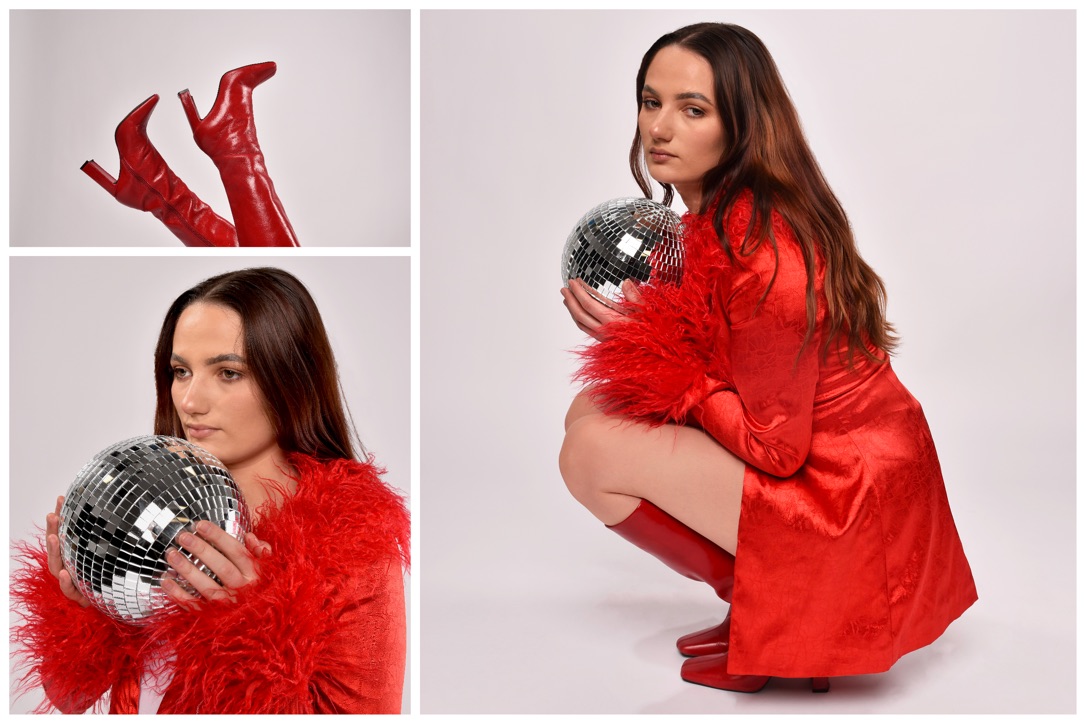 Get the Look: 
Elsie & Fred: Red jacket
Boohoo: Red mini skirt
Stradivarius: Red heeled boots
Harry's House
Last but certainly not least is Harry's most recent era, which is influenced by the more casual looks seen from his album, Harry's House. Since the album was released, the style for his concerts has had a change, from wearing smart, wide leg trousers and shirts, to now wearing a lot of leather trousers and t-shirts with Adidas gazelles. So, this is exactly what we wanted to display in this outfit.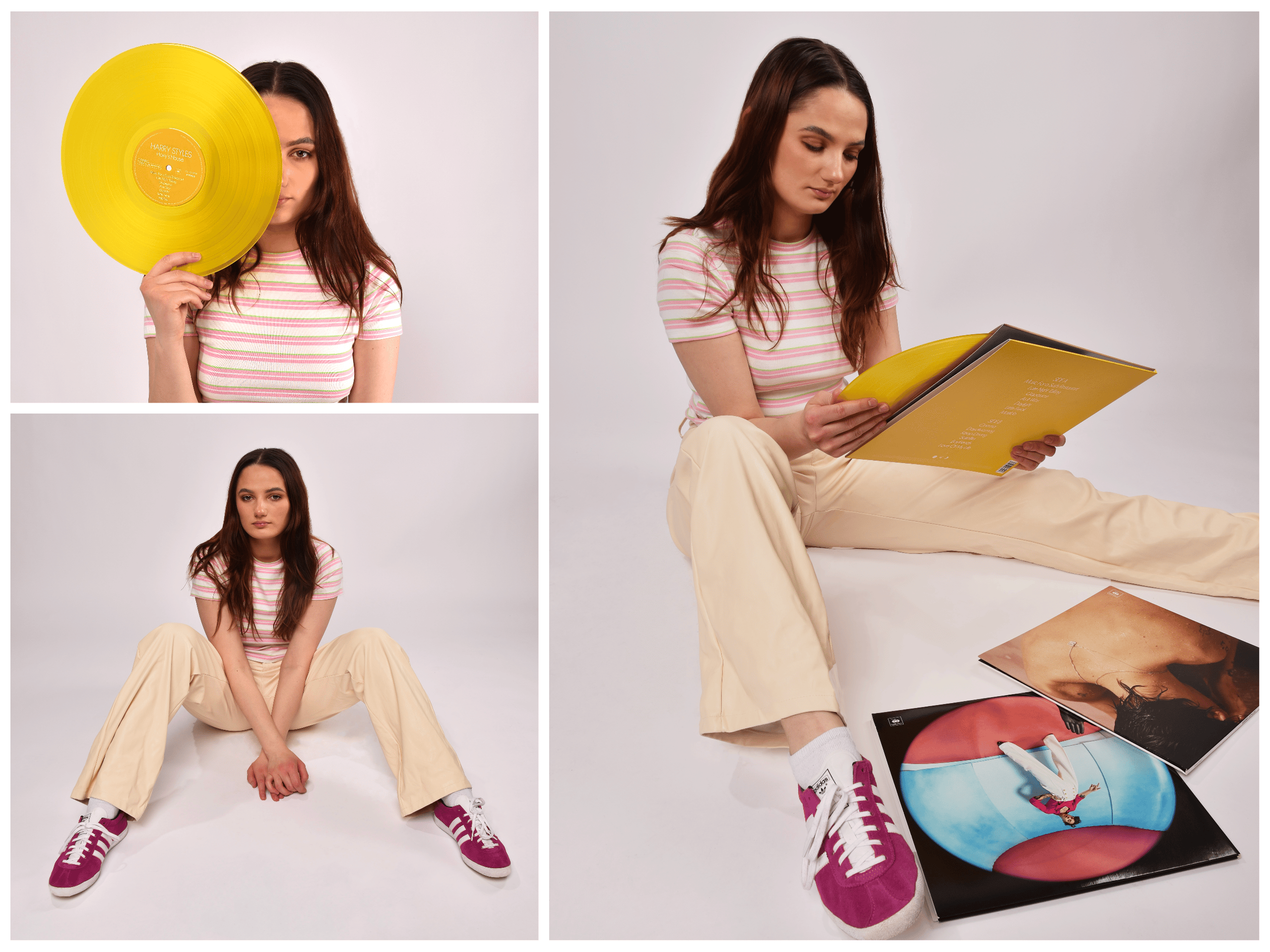 Get the Look:
Levi's: Striped baby tee
Boohoo: Cream leather trousers
Adidas: Pink gazelles
Which of these four outfits is your favourite? Let us know on our Instagram @fashion_north.
Model: Lucy Robinson