Autumn has arrived, and so has the constant need for a hot drink and some fluffy blankets, and subsequently the need to binge autumn's number one comfort show…Gilmore Girls!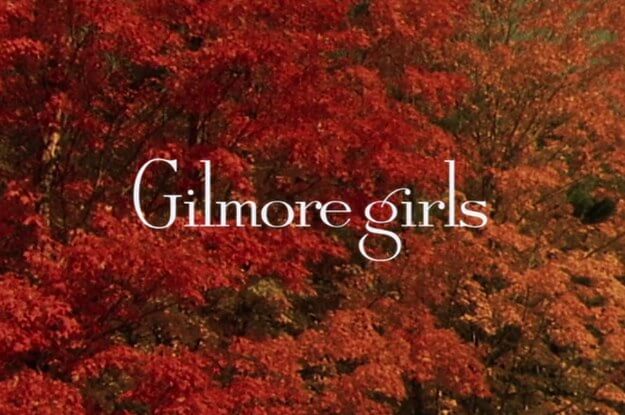 Gilmore Girls – Image Credit: Imgur 
But why is Gilmore Girls dubbed an 'autumnal' show? We asked some of the shows super fans, 'Gilmore Girls Watch Group' on Facebook, what the autumnal vibes of the show mean to them.
One user said that the "autumn cosy vibe" and the "autumnal events" going on in the show make it iconic. Another user said the show oozes comfort! From "comfortable weather" and "comfort food" to "spending time with loved ones." 
As 'Gilmore Girls season' is in full swing, one thing we are super interested in is the outfits! So, we're going to show you how to get the infamous Rory Gilmore look.
Rory Gilmore is one of the main characters, and a popular member of her Stars Hollow community. From Chilton turned Yale student to beloved and fashion icon, here are some Gilmore inspired outfits to get you cosy this autumn:
Simplicity can be key!
Autumn marks the end of summer, the bright long days are behind us and the sundresses and sandals are shoved to the back of the wardrobe. But that doesn't mean fashion has to fail us. Warmth and comfort can be cute too, and we're here to show you exactly how to get that Stars Hallow style
Your first step to dressing like a Gilmore Girl this season is understanding that simplicity is key! Sometimes less IS more.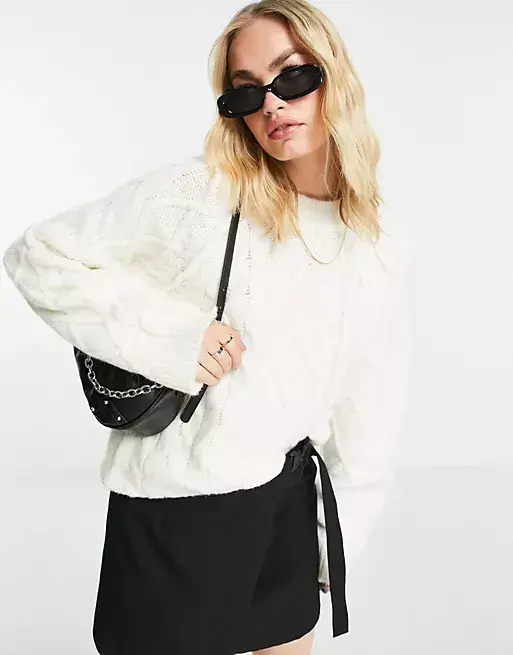 ASOS DESIGN crew neck jumper with cable in cream (£30)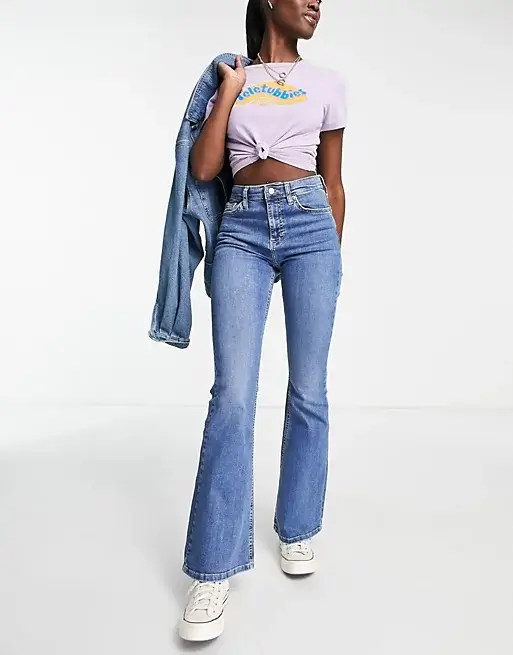 Topshop Jamie flare jean in mid blue (£42)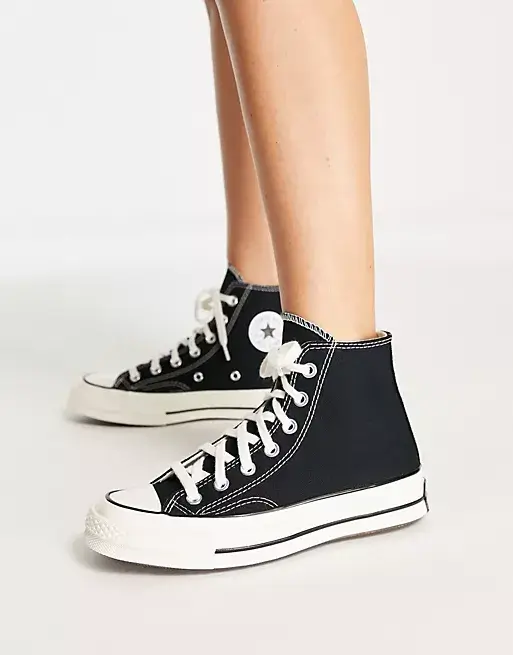 Converse Chuck 70 Hi Unisex trainers in black (£80)
This outfit, as simple as it is, reflects Rory Gilmore perfectly. This combination of flared jeans and Converse nod to an iconic retro look, and the cable knit sweater adds the infamous autumnal touch that Gilmore Girls fans know and love.
Topshop jeans and Converse high-tops are items of clothing which are versatile throughout the year, no matter the season! However, paired with this oversized cable knit from ASOS DESIGN, provides a cute yet comfortable autumn staple look.
Bright colours can be autumnal too!
Although bright tones are usually associated with spring and summer, don't be afraid to add a pop of colour to your autumnal wardrobe this season. Extra Stars Hallow style points if the colour is warm toned too!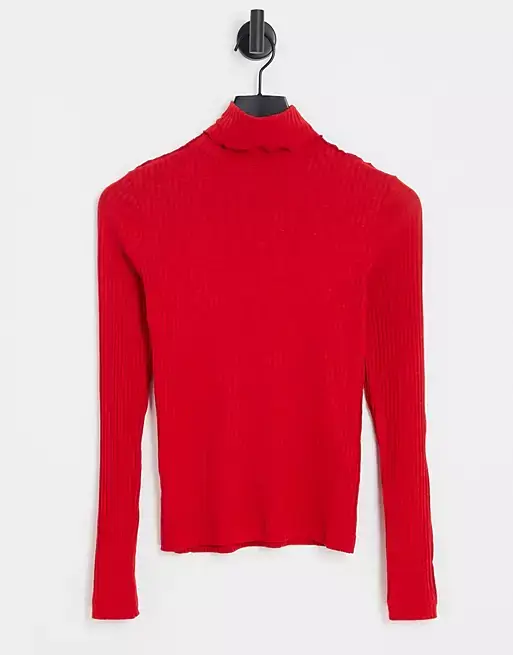 Mango roll neck long sleeve top in red (£12)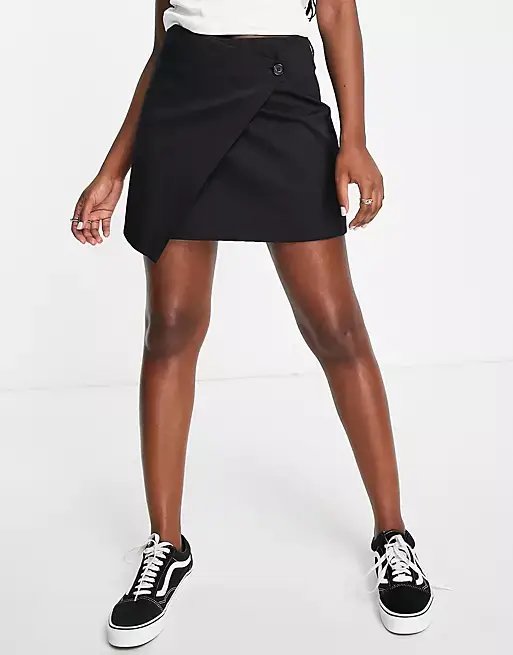 Monki wrap front mini skirt in black (£30)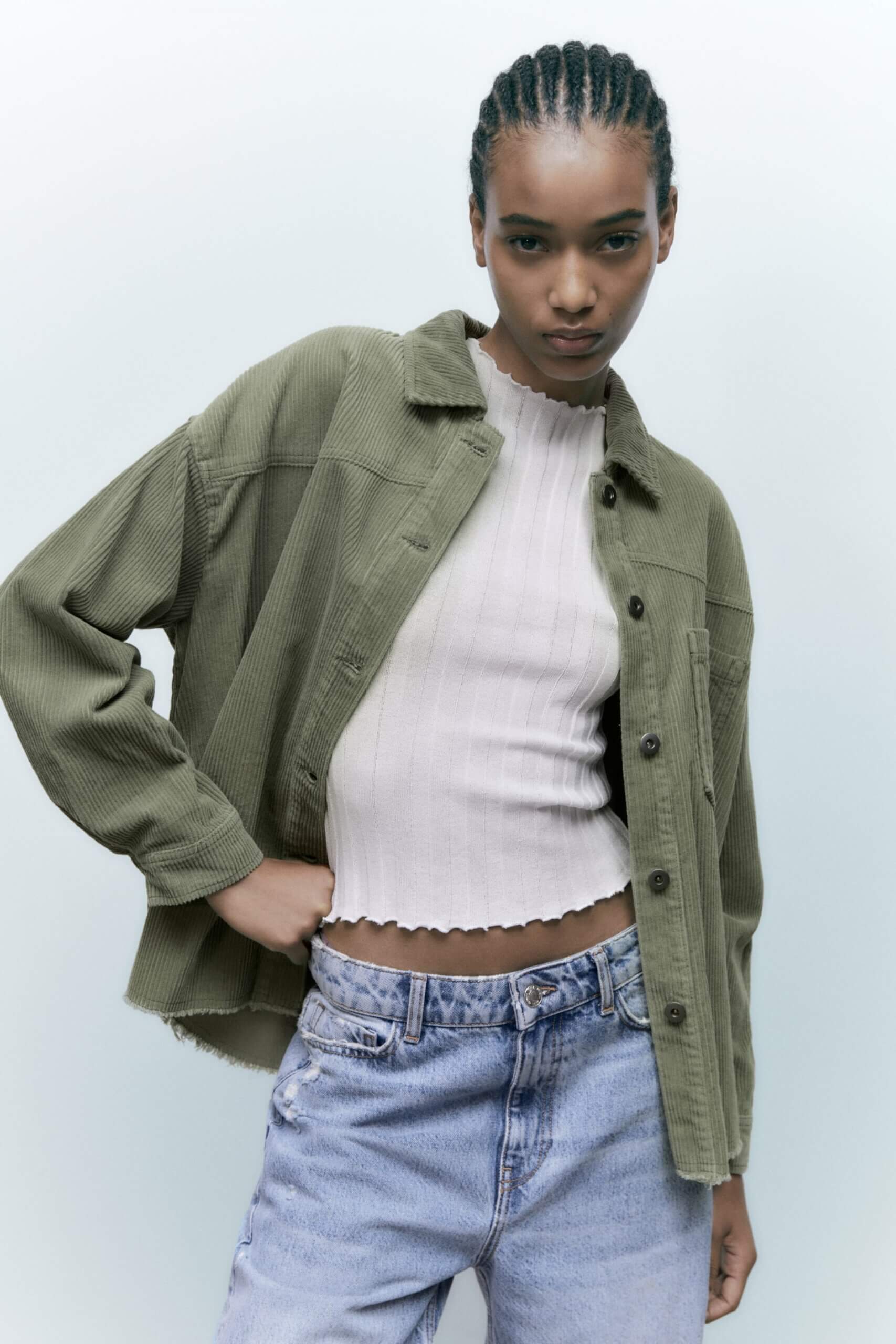 Short corduroy over shirt with pocket (£29.99)
River Island lace up classic leather military boot in black (£42.25)
This pop of colour from the Mango roll neck adds a classic, yet bright and eye-catching autumnal tone to the outfit: Paired with the Zara khaki over shirt, the Monki black-wrap mini skirt and the River Island combat boots, this outfit combination is both trendy yet timeless, true to Rory Gilmore's style. Not only that, but the combat boots add an edgy vibe to this autumnal look.
Be pretty in plaid!
It's absolutely no secret that you either love or hate plaid, but Rory is definitely the former, and we're not mad at it! Rory Gilmore's preppy image, with an autumnal twist, is something that every Gilmore Girls fan loves.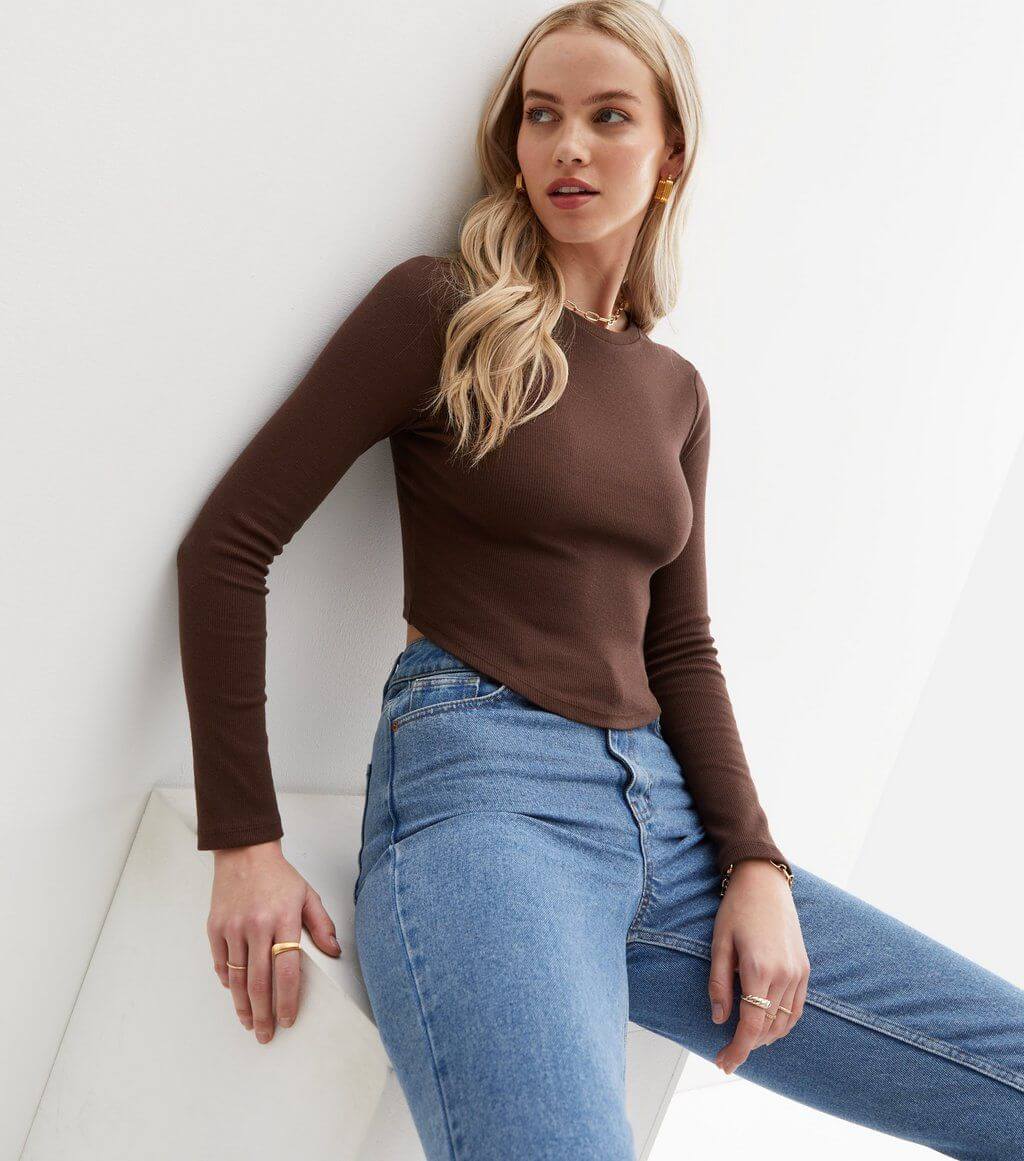 Dark Brown Ribbed Scoop Hem Long Sleeve Top (£12.99)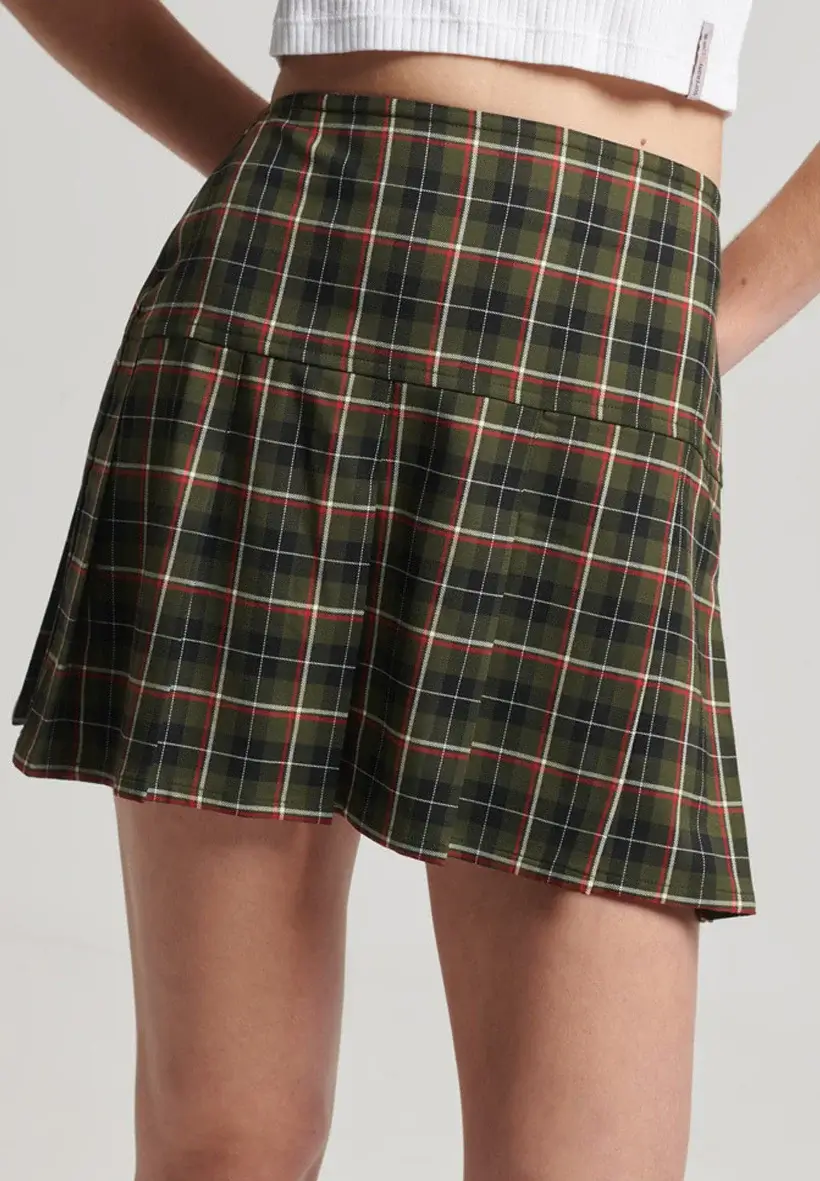 Superdry VINTAGE – mini skirt (£34.99)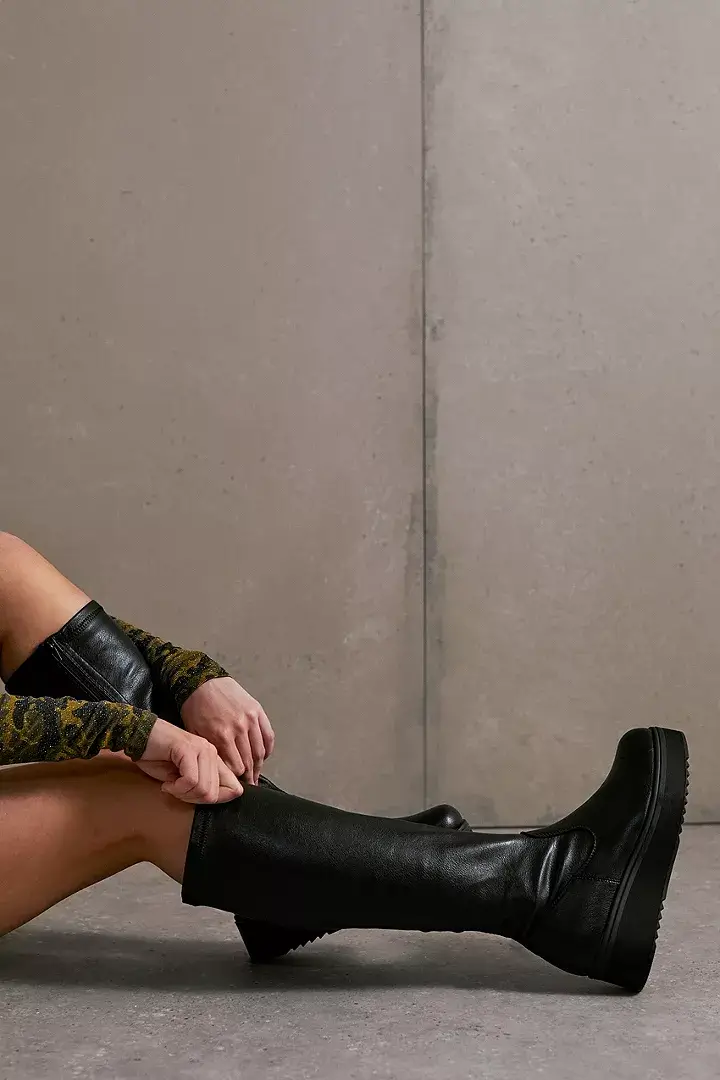 This outfit is an iconic symbol of what autumnal fashion is all about. The KOI knee high boots provide a beloved element of autumnal (and even winter) fashion.
The plaid mini skirt by Superdry is no doubt bound to be a staple piece this autumn. Styled with this New Look chocolate long sleeve top, this outfit is rich with autumnal colours and vibes.
This outfit is heavily inspired by Rory Gilmore's character, as no matter what point in the show, Rory continues to rock plaid and is a classic look for her character.
Which of these Rory Gilmore inspired looks is your favourite?  Be sure to let us know on our Twitter:  @Fashion_North