In these recent times, showing appreciation for NHS workers has never been more apparent, and as a country it's important that we do our part to raise money towards helping the fight against the coronavirus. From our weekly round of applause to doing a 5k charity run, we are collectively doing our bit to raise money and praise the selflessness of all NHS staff.
In terms of fashion, retailers are also using their platforms to design clothing in support of the health service to raise funds to help the current crisis. Online retailers are putting aside their own financial difficulties for the greater good of our country.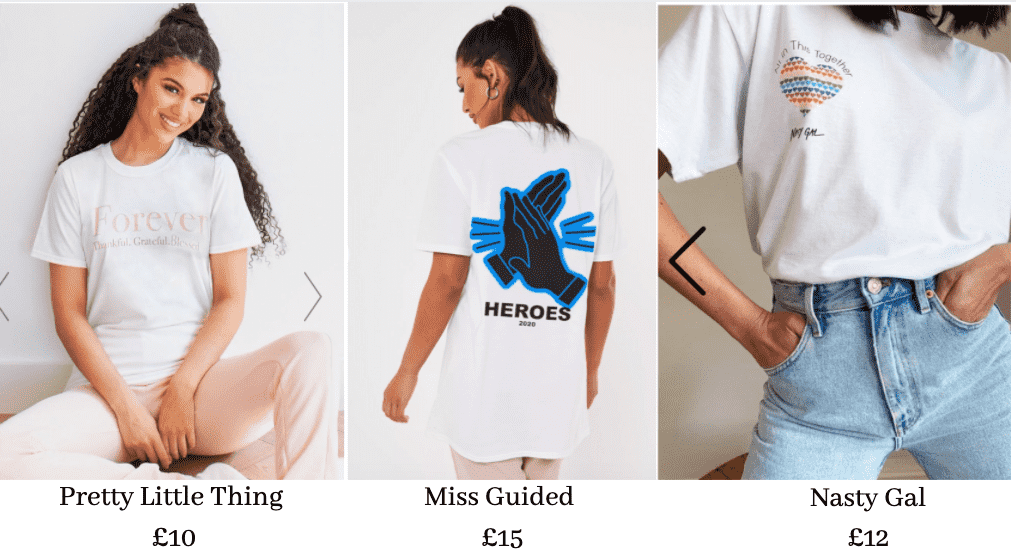 A top with a purpose. Show your support and proudly wear a white tee with a strong message. Online retailers including Pretty Little Thing, Miss Guided and Nasty Gal are selling NHS themed t-shirts with a variety of slogans and graphics representing the work being done by health workers. Each brand is donating 100% of the proceeds to the NHS heroes charity.
Products featured:
Show your support proudly around your neck by wearing one of Missoma's NHS round of applause necklace, their bestselling 18ct gold disc pendant includes an engraving of clapping hands to show support for NHS workers during the coronavirus pandemic. Missonma are donating 100 per cent of the proceeds from the necklace to NHS charities.
Missoma's NHS round of applause necklace, £105 online at https://uk.missoma.com/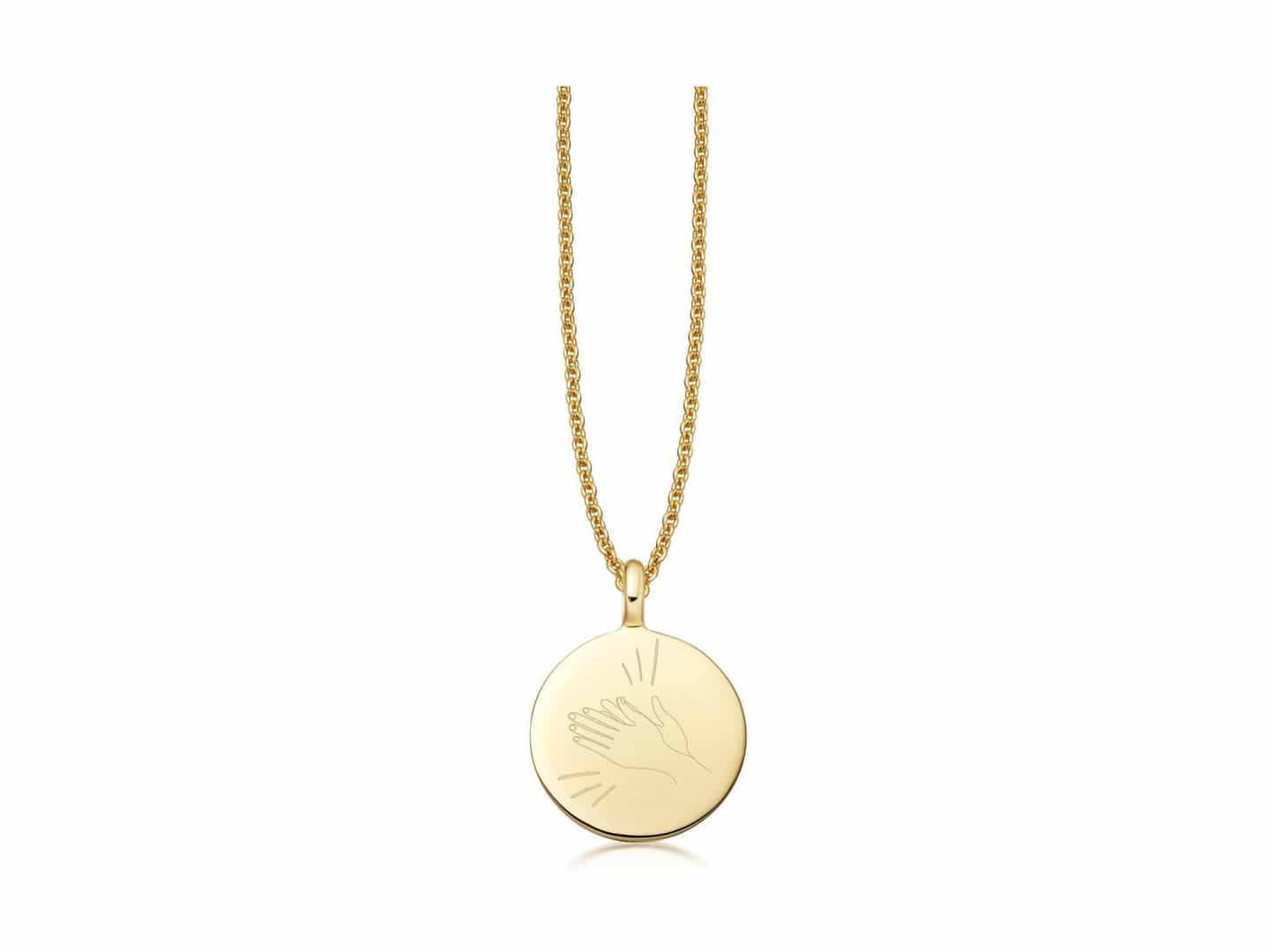 Recently a trend circulating online is the #instarainbowchallenge, whereby stylist Natalie Wall encouraged her followers to add a splash of rainbow colours to their stay at home outfits to spread a positive message during difficult times. 
Mint Velvet decided to use this trend and design a 68 per cent recycled fibre grey jumper with rainbow colour sleeves, and they're sending  all proceeds from the jumpers to NHS charities. Not only are you purchasing to help support an important cause but you are making an eco-conscious decision by buying one of these jumpers.
Buy now on www.mintvelvet.co.uk