In this digital streaming age, we are beginning to see more and more television shows that have rather fashionable main characters, such as Villanelle, Emily Cooper and Nurse Ratched… Which begs the question: How does the TV influence fashion?
Shows like The Duchess, Ratched, Emily in Paris and BBC's Killing Eve have us all in awe of the bright and outlandish fashion worn by the stars of the show, but why has a character's clothes become a more integral part of telling a story through film? Brittany Heeley reports.
View this post on Instagram
View this post on Instagram
View this post on Instagram
Netflix's Emily in Paris aired last month on October 2nd, 2020 starring chic princess Lily Collins. The show caused quite a stir with many complaints about the cheesy stereotypes that are riddled throughout the season however, there was no doubt that miss Emily Cooper has incredible style.
The talented costume designer behind the looks is none other than Patricia Field who is responsible for the outfits seen in many iconic fashion films and shows including The Devil Wears Prada, Ugly Betty and of course, Sex and the City. She said: "For years costume designers were credited for historical or futuristic themes. Today, fashion on television is much more contemporary and relatable to modern TV themes.
"In my mind, fashion is creative and fun. The TV audience is inspired by seeing original combinations and creations."
Fashion that is somewhat obtainable to members of the public with the ability to inspire an audience's sense of style is becoming much more prominent on TV.
Patricia herself admits to being more inspired by "a local girl who wears a stylish outfit rather than a celebrity who is dressed by stylists."
"While I was working in Paris for Emily in Paris, I was riding the subway and was inspired by an advertisement of a woman wearing big white framed glasses, and I went out of my way to make sure we found them and included them on the character Patricia. I think those glasses made the character."
The character Patricia was previously responsible for the social media accounts before character Emily Cooper and only appears in one episode however, every detail counts! A small accessory can really bring a character to life.
There have been several instances where a TV personality or actor has been seen wearing an item of clothing and later this has been admired by the thousands.
You might remember when This Morning's Holly Willoughby wore a yellow cardigan from Marks and Spencer, which received masses of compliments on social media. The cardigan later sold out on M&S due to all the attention.
View this post on Instagram
According to an article by Refinery29, the release of Emily in Paris led to Google searches for the 'bucket hat' to increase by 342% along with the term's 'beret' and 'beret hat' which collectively rose by 41% compared to the weeks prior. The light pink Aldo handbag she wore in the premier, along with the snakeskin mini skirt had each sold out before the show had even been released.
Patricia identified a similar instance after Sex and the City first aired in 1998, she said:
"The tulle skirt worn by Sarah Jessica in every opening credit is the overwhelming winner."
View this post on Instagram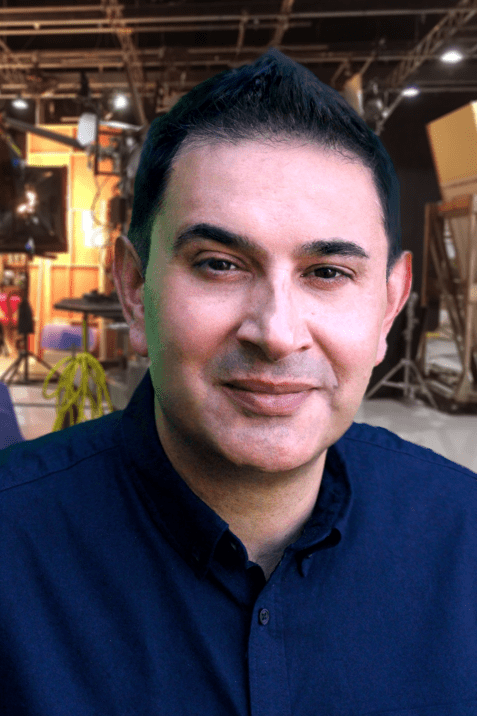 Gary Stubbs, Programme Leader for MA Film and TV at the University of Sunderland, specialises in television dramas and has recently studied the art of costume design. Gary explores the role of fashion in bringing a character to life: "Fashion is a massive part of character design, both for current and period dramas, the style, fabrics, design and cost would always be considered when dressing a character.
"We would look at where the characters most likely to shop, how much they would spend, and are the clothes and accessories practical to the characters role."
Many TV shows have a trademark that is largely identifiable to an audience. For example, when you think of Breaking Bad, instantly the image of Heisenberg with the black fedora hat and glasses springs to mind, as this is what we associate with this series.
View this post on Instagram
"If a decision is made to create a stylistic trademark character of which we want to create an aesthetic to, as a director you will look at colour theory.
"If we look at Tarantino's Kill Bill, the yellow suit is not an accident. The colour yellow in the colour theory represents madness, sickness, insecurity and obsession, fitting the story and character perfectly," explained Gary.
Vicky Gill, stylist and costume designer for everyone's favourite reality dance show, Strictly Come Dancing shared her thoughts on how fashion and TV influences her: "I think we are constantly influenced by everything around us. Without knowing it we are being influenced by mood, society, work, TV, film as well as the feeling of escapism.
"I feel we look to figure-heads through our life – music, artists, presenters, we definitely buy into their looks and personalities.
"In my teenage years, designer Katharine Hamnett comes to mind when Wham wore her 'Choose Life' slogan T-shirts."
The role of the celebrity in tv and film and the level of influence the stars have on fashion has been debated.
Vicky said: "I think celebrities introduce fashion into the mainstream arena, a transition from catwalk shows held in the worlds Capital cities to stores in more provincial areas."
It seems now, with social media that anyone could be photographed wearing something stylish and this could then receive global appreciation, they are no longer required to be celebrities.
While we are all stuck inside amidst the coronavirus pandemic, our television has very much become a regular companion and increasingly a source for our fashion inspiration.
The way we consume fashion is changing, as we are all very much disconnected from the real-world and isolated in our homes, our only source of content and inspiration is through media. The TV has been a statement piece in homes for years, and now more than ever we are switched on to what we are being shown.
Do you remember an instance where you were compelled to purchase something after first seeing it on television? We would love to hear about it! Tweet us @Fashion_North.