Intu Eldon Square in Newcastle hosted a scarily good style event this half term from Monday 23 to Sunday 29 October where shoppers could enjoy scarily good workshops with image consultant Emma Russell.
Emma wanted to deliver autumn and winter fashion to the public in a different way. She noticed that this year high street and up-market brands were fully embracing Halloween, especially through social media and e-marketing. So, she put together a range of workshops that merged fashion with Halloween.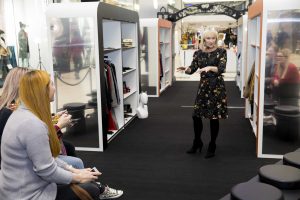 These workshops were about creating Pinterest and Instagram inspired outfits and her aim was to help boost self-esteem, confidence and empower women.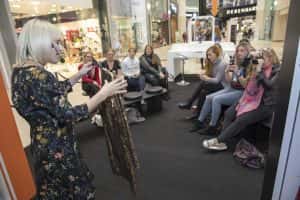 Emma has been an image consultant for six years and was inspired to launch her own business after she had her second son – she explained how she had "lost all confidence" and that she began to feel uncomfortable which led to a transition period where she didn't know what to wear.
Her clothing felt inappropriate for a working mother of two in her 30s and shopping became difficult. It seemed like every store either stocked clothes that were too young or too old.
It was when she was advised by one of her friends to start a fashion blog that Emma realised the key to success was having a unique voice. She decided to go back and train at the Federation of Image Professionals International (FIPI) and she started her own part-time business doing private consultations and workshops. She then went full-time three years ago: "Your career might take you in one direction, but your passion might take you in another,"  she told Fashion North.
Emma studied Environmental Science at Central Lancashire University: "The most stylish thing I wore then was a waterproof jacket and wellies," she laughed. Despite her degree course, she told us how her real passion was fashion design, but couldn't draw and at the time there was no courses that allowed her to follow that path (and the bad career advise that pushed her into another job).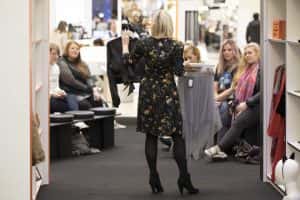 Although styling is not in Emma's job description it is a big part of it, she told us how as an image consultant her jobs often come with briefs that will include styling. It is more than clear that Emma has a love for what she does and it's inspiring.
Sitting through her workshops was one of the most amazing and educational experiences and she definitely achieved one of her goals because we dare anyone woman to walk away from one of Emma's workshops and not feel empowered.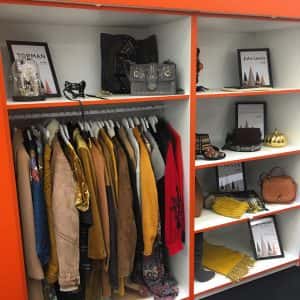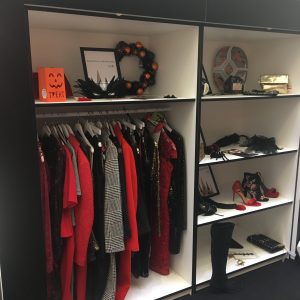 Emma's Treats and Tricks to help you pick that perfect autumn/winter coat
Remember, coats are an investment piece, they're the first thing anybody see's (a coat is usually the most expensive purchase you can make).
Body shape references weight, it's a retailer's way of putting people into categories (there is also a science behind body shape).
Create focal points to distract from areas of the body you're uncomfortable with (for example: if you don't like your hips, distract with statement pieces at the neckline, like necklaces, scarves or broaches).
The structure of a coat is important – it is the darting that gives it structure, the more angled the darting the more structure the coat has. (more structured coats are better for semi-shaped/shaped women as it will follows the contours of your body)
The eyes travel faster up and down, than they do side to side.
Red (scarlet and burgundy) and mustard are big colour trends this season.
Identifying your colour wheel – choosing the right colour for you is important. It is best to be in natural light, wearing no make-up (this is hardest in store, but still possible). Simple hold the coat under your chin and look at the reflection it casts on your skin (similar to a buttercup), you're looking for any pigmentation in your skin or lips, redness, black circles under your eyes, the way you tell is by quickly flicking the coat away and then putting it back.