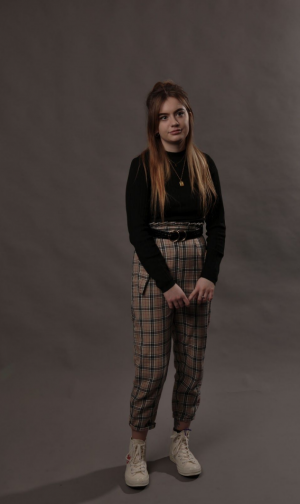 Name: Jessica Price
Age: 19
Course: Fashion Design and Promotion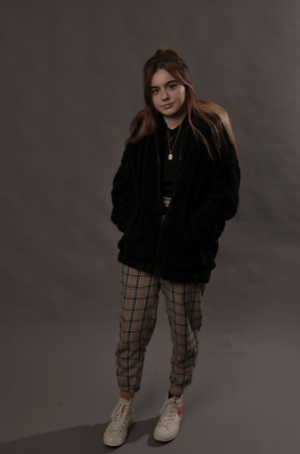 Outfit details:
Trousers – Rebellious Fashion
Belt – River Island
Shoes – Miss Selfridge
Coat: Stylist's own
The first outfit is quite casual, great for uni/visiting shopping centres etc. I love adding a touch of gold to all my outfits with necklaces and belts especially. This outfit is quite simple, yet the patterned trousers help to create more of a bold/interesting look.
I added a coat to the second look to make the outfit more practical for the cold weather, great for visiting outdoor places like retail parks for example, or going for a walk. The coat helps to create a more comfortable/warm outfit.
I feel like this outfit reflects my personality as it isn't too daring and so reflects my quiet side. Although, The pop of colour coming from my shoes and trousers reflects my more outgoing/bubbly side. I also believe that the added necklaces show I am quite a sentimental person too, as these were both gifted to me.