Halloween is approaching and we've got your nails covered! We've created five easy nail art designs which you can recreate yourself at home. Whether you are planning to go to a party or staying in to watch a scary film, these nails are perfect for any occasion!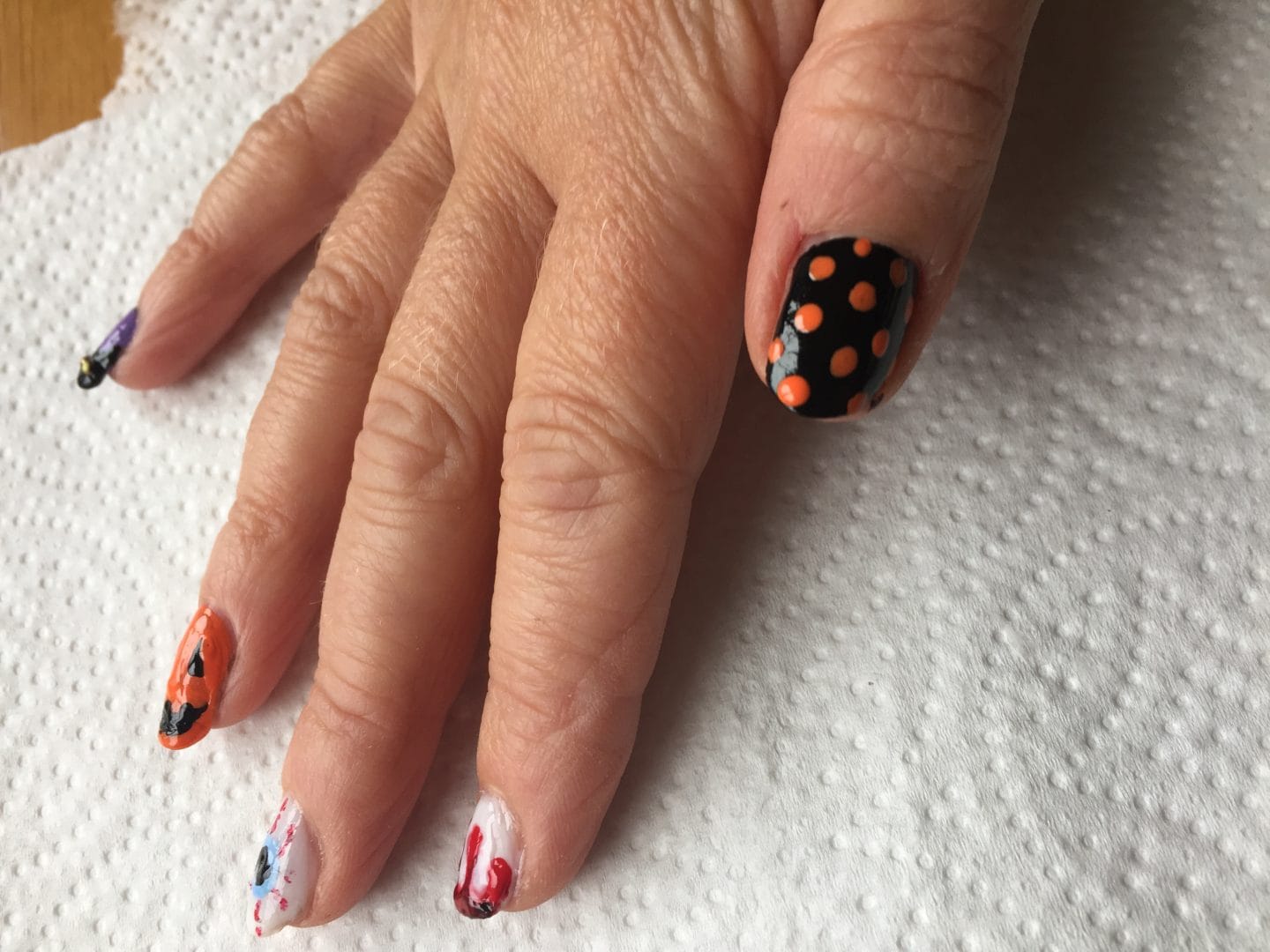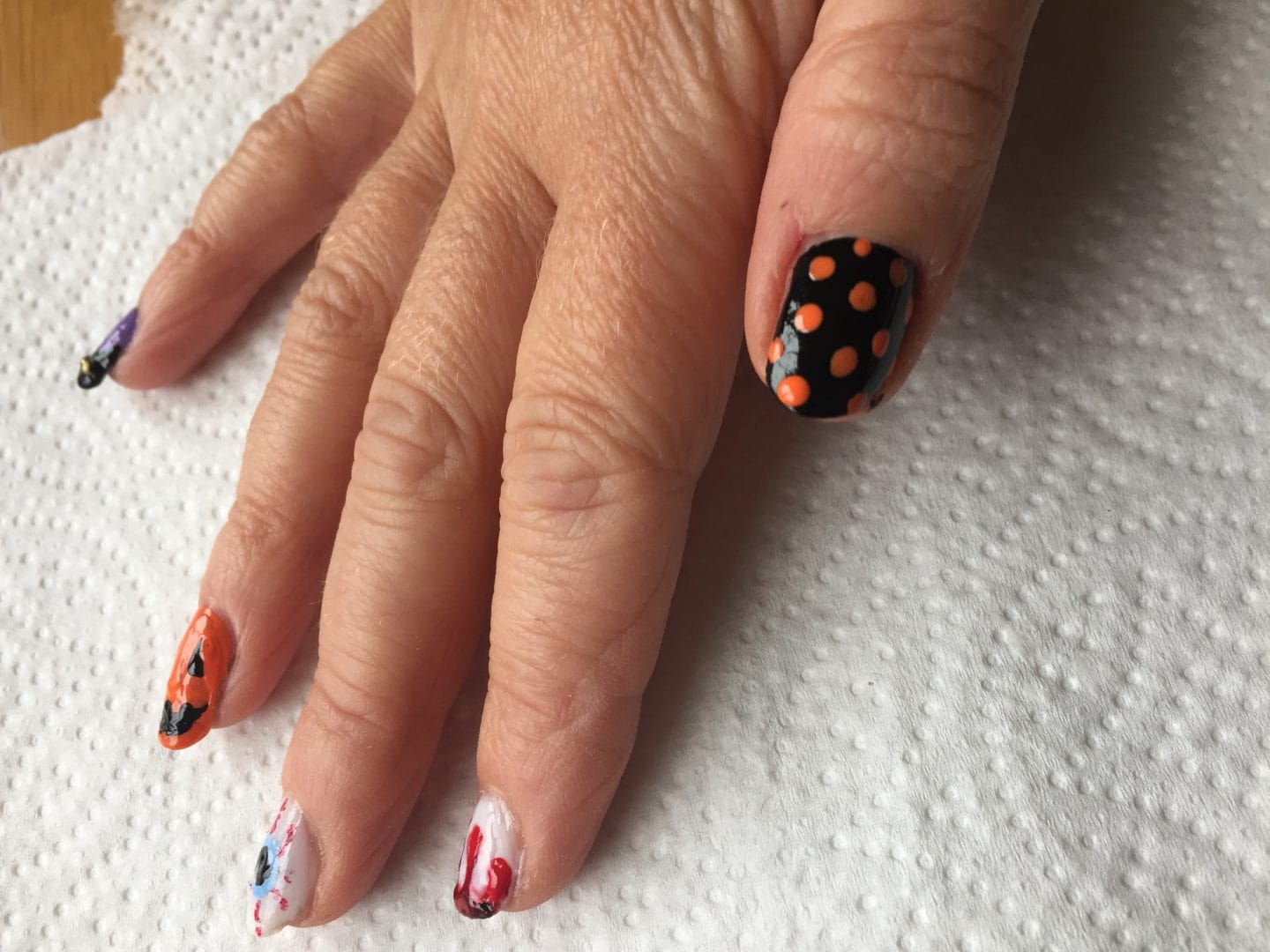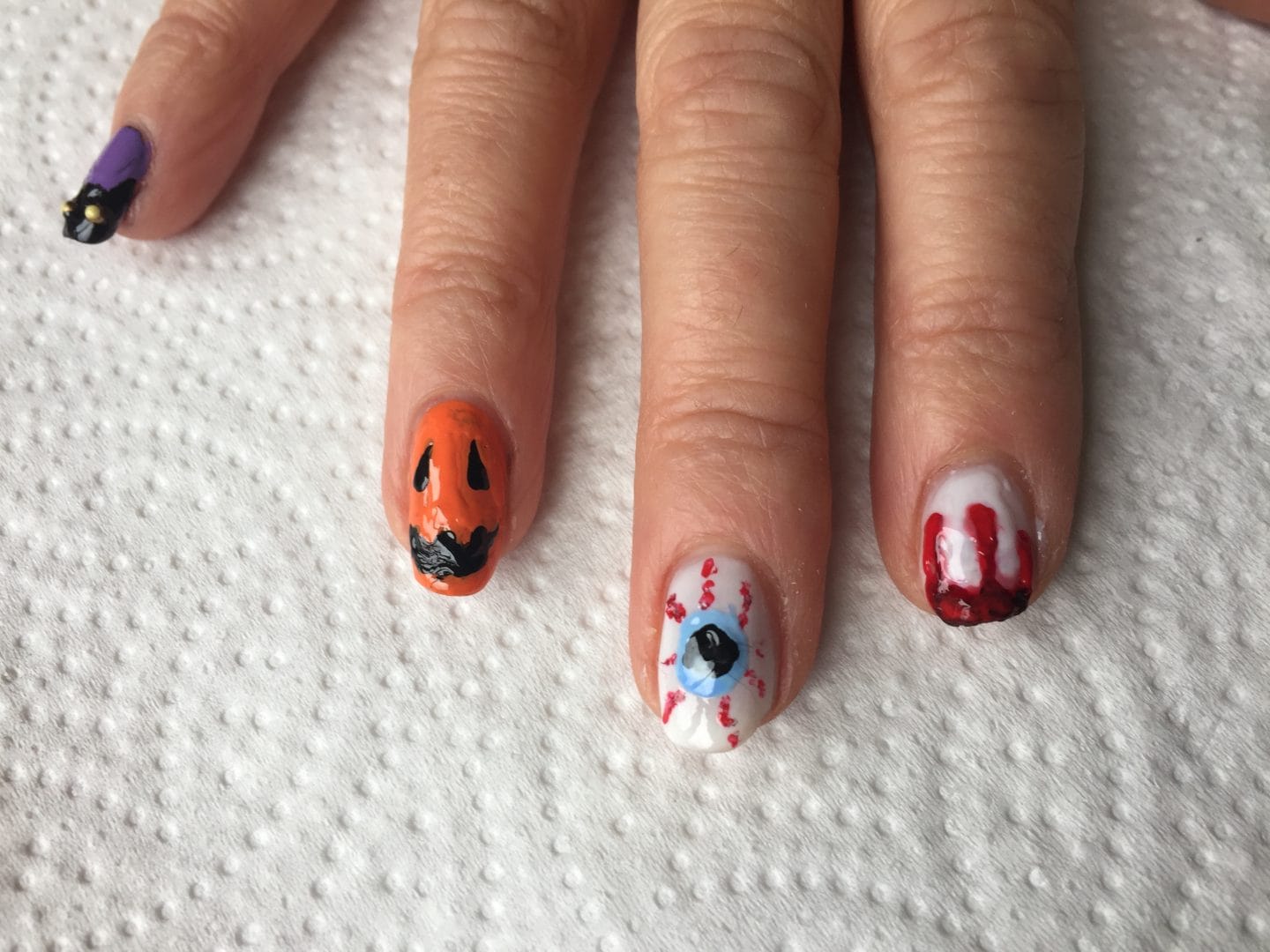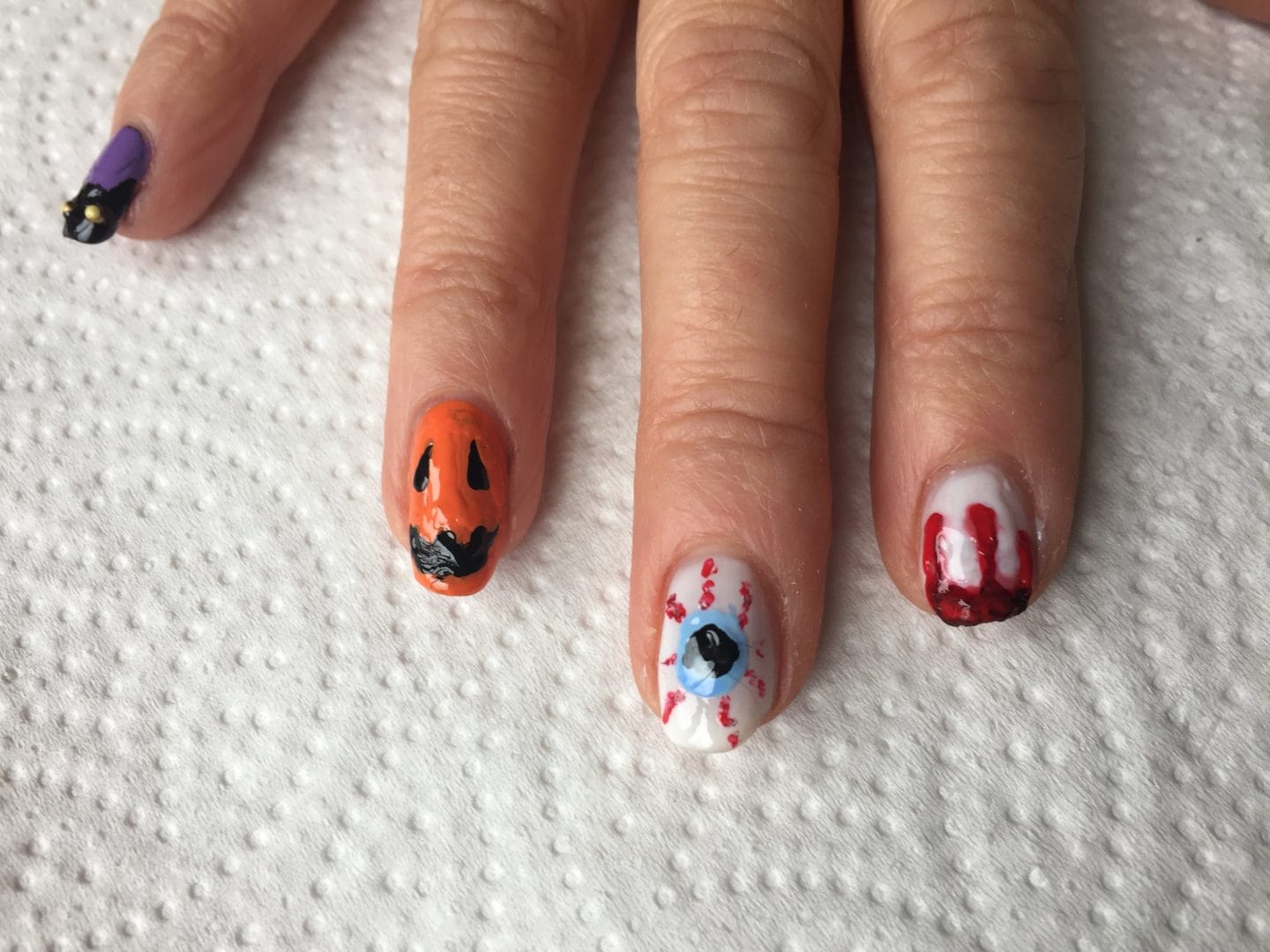 The first design we've created is one of the easiest to do. Start by painting your entire nail black and once its dried completely, use a dotting tool (or a toothpick) dipped into an orange nail polish to dot a pattern around the nail. Then voila, You're done!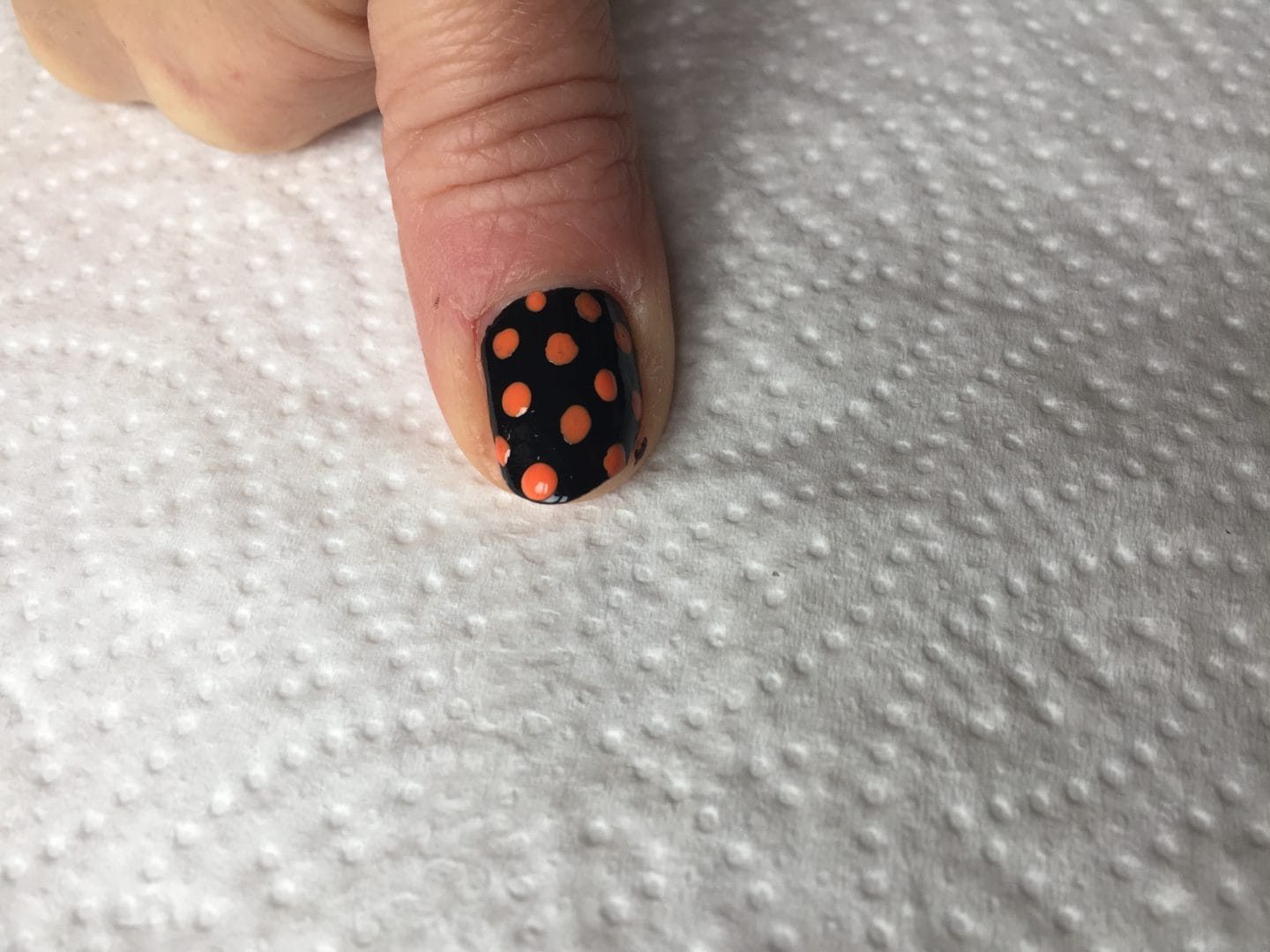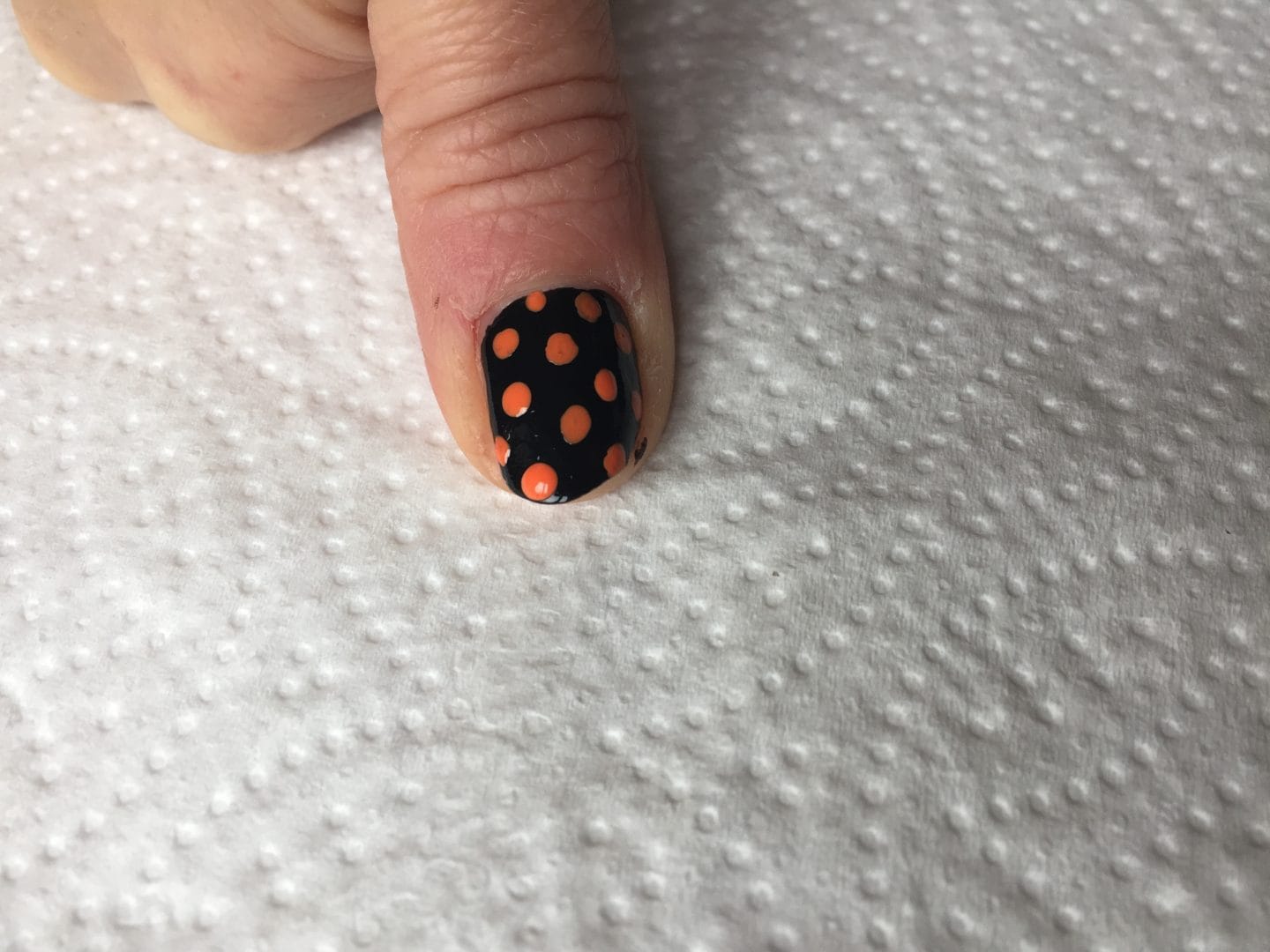 The next design is a blood splatter, again easy to create. Start by painting your entire nail white, then use red polish to dab the brush onto the nail, starting halfway and joining at the bottom. This is a good design if you're dressing up as a zombie!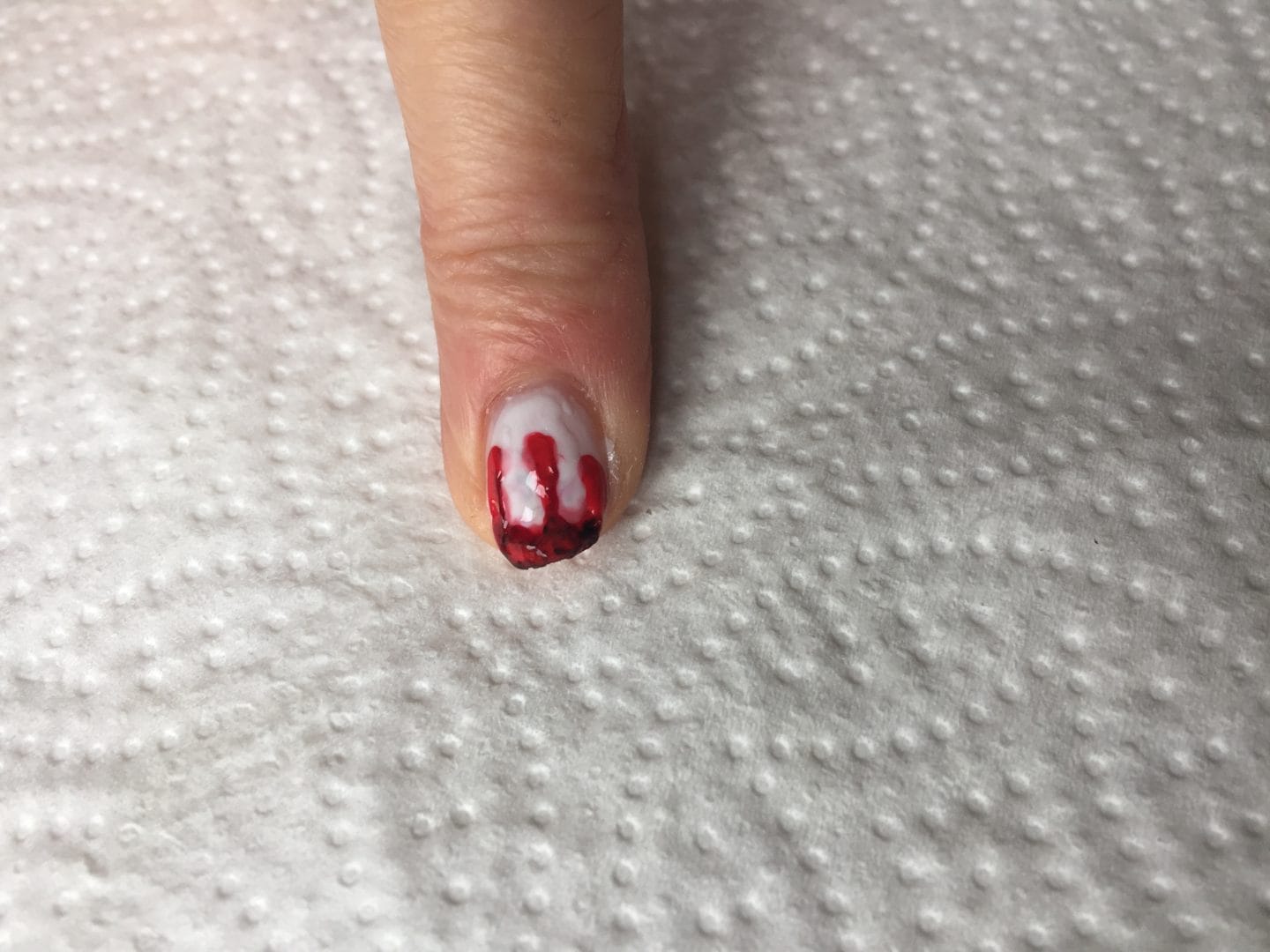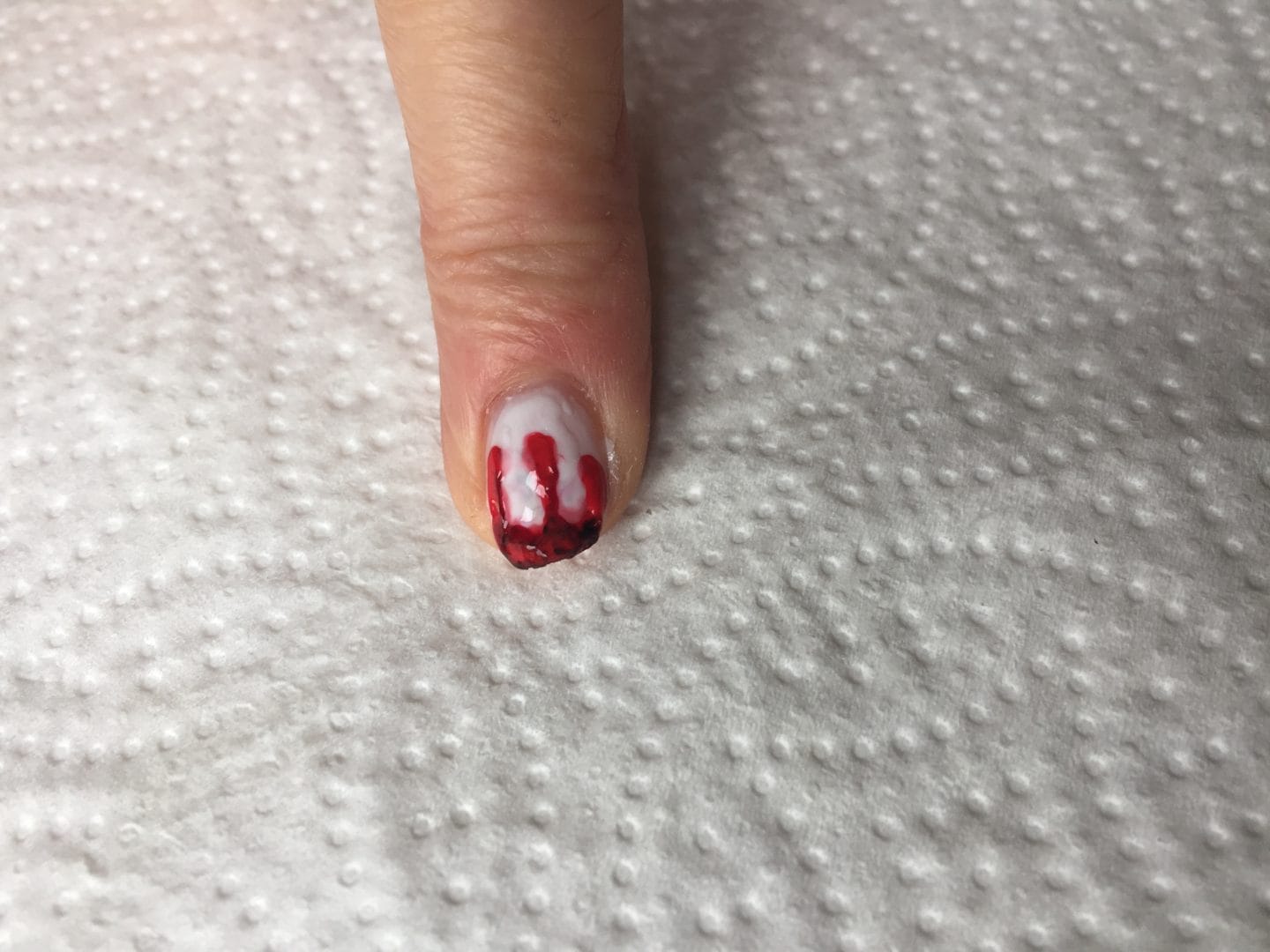 The third design is a unique eyeball design. Starting with a white base, create a circle with blue polish in the centre of the nail. After this layer is dried, dot a smaller circle inside of the blue colour, and then an even smaller white dot inside the black to finish the look.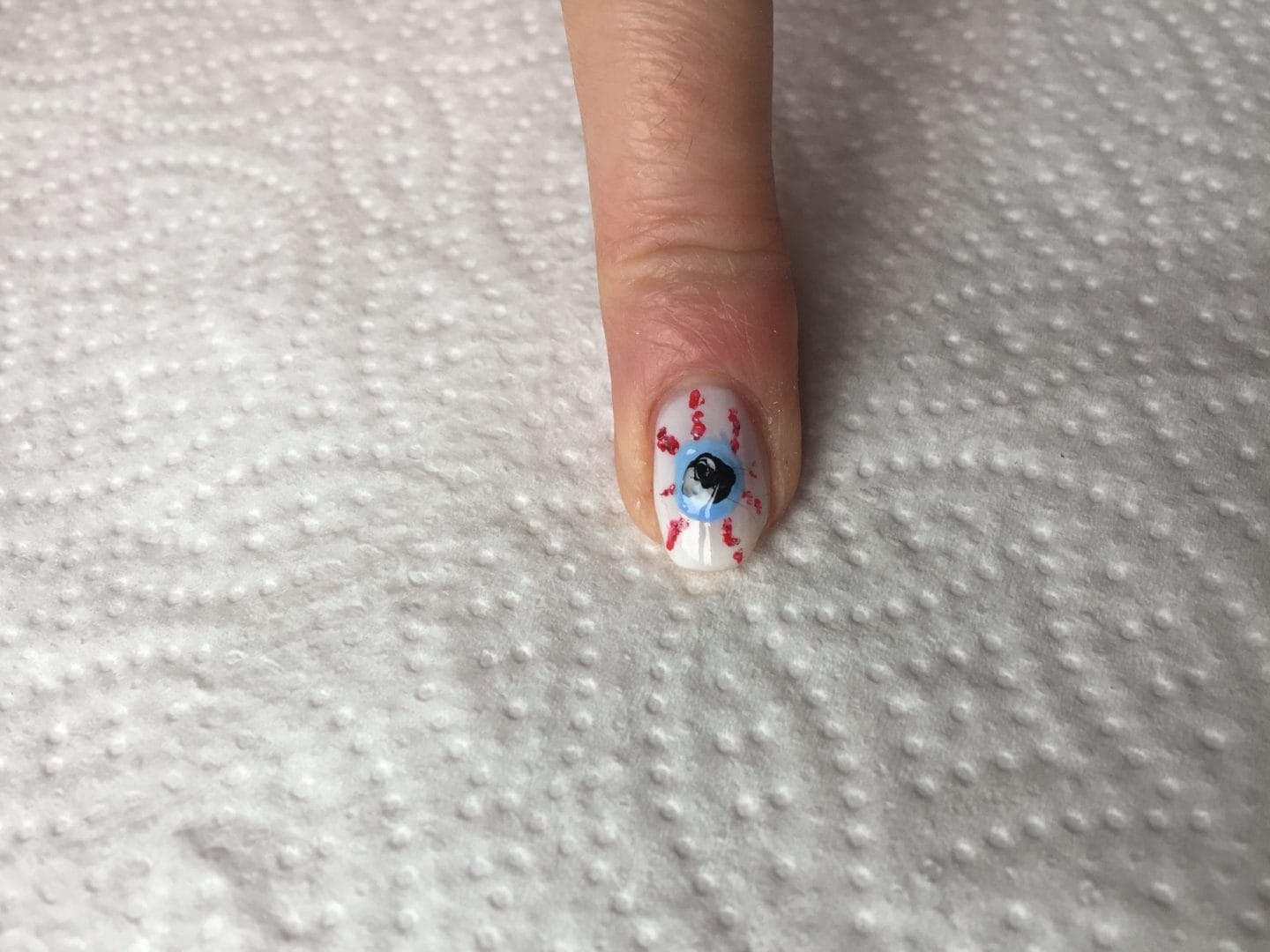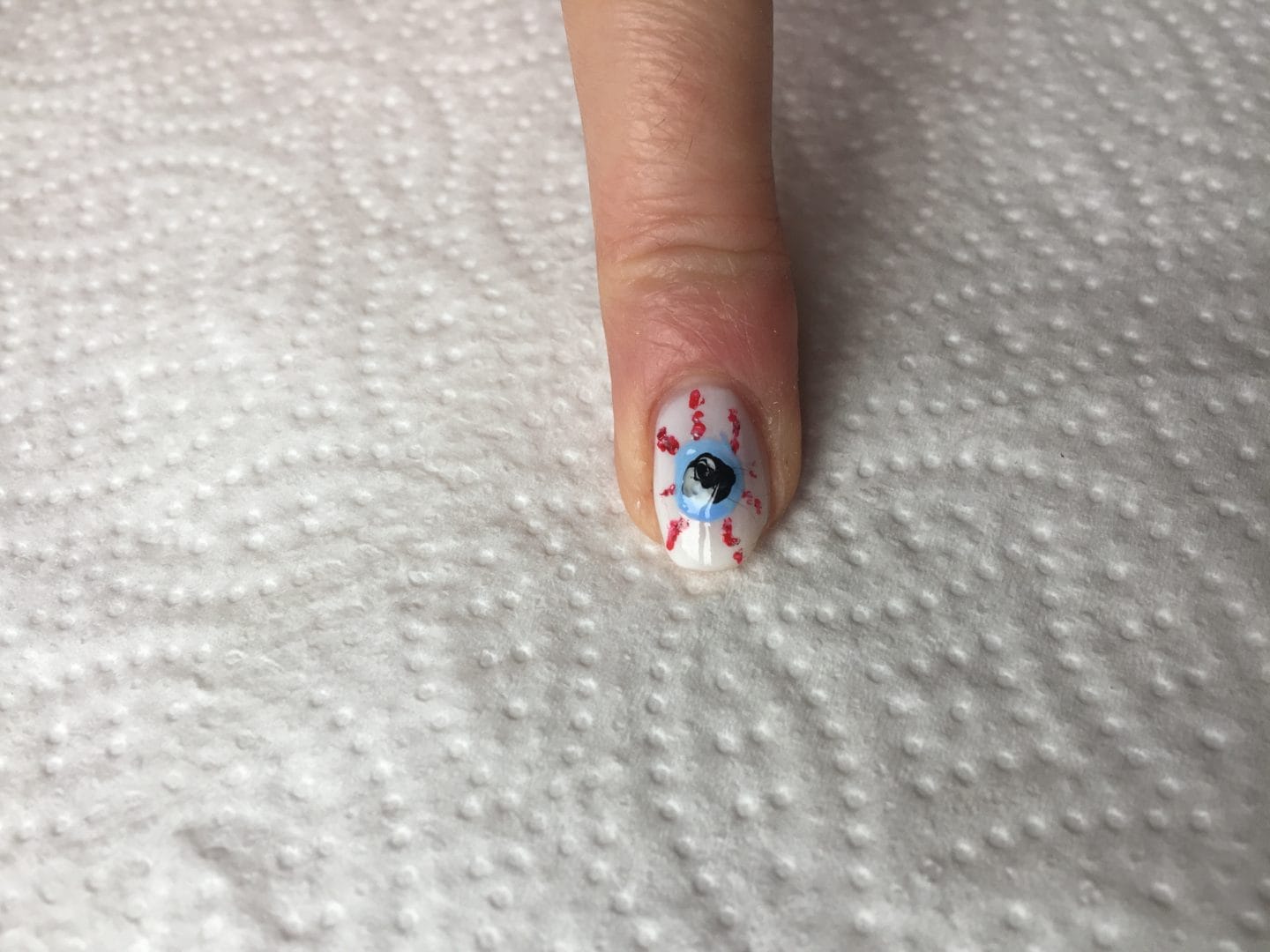 The fourth design is a pumpkin nail. All you need is an orange and black nail polish for this one! To achieve this look, first paint your nail orange. When dried, dot two small triangles for the eyes, then using a toothpick ordotting tool, dot a curved, jagged line near the tip of the nail. If this is done messily, this is fine, as it will add to the Halloween effect!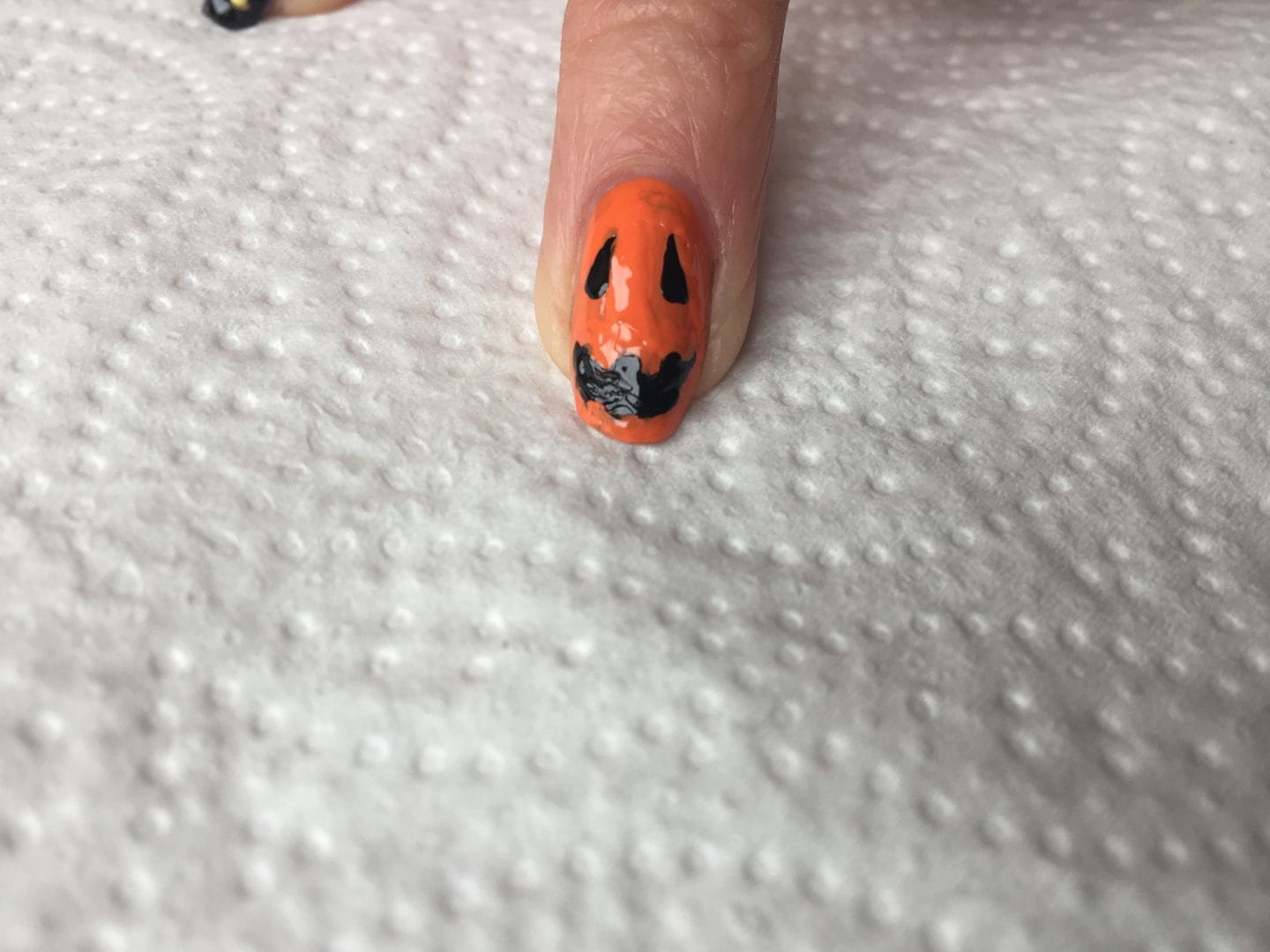 The final designis a black cat. To create it, you will need to paint your nail a bold lilac colour; then, with a black polish, paint a half moon shape across the tip of the nails. Once dried, use a toothpick to dot two small, triangle shaped ears onto on the moon shape. Lastly, apply two gold gems for the eyes.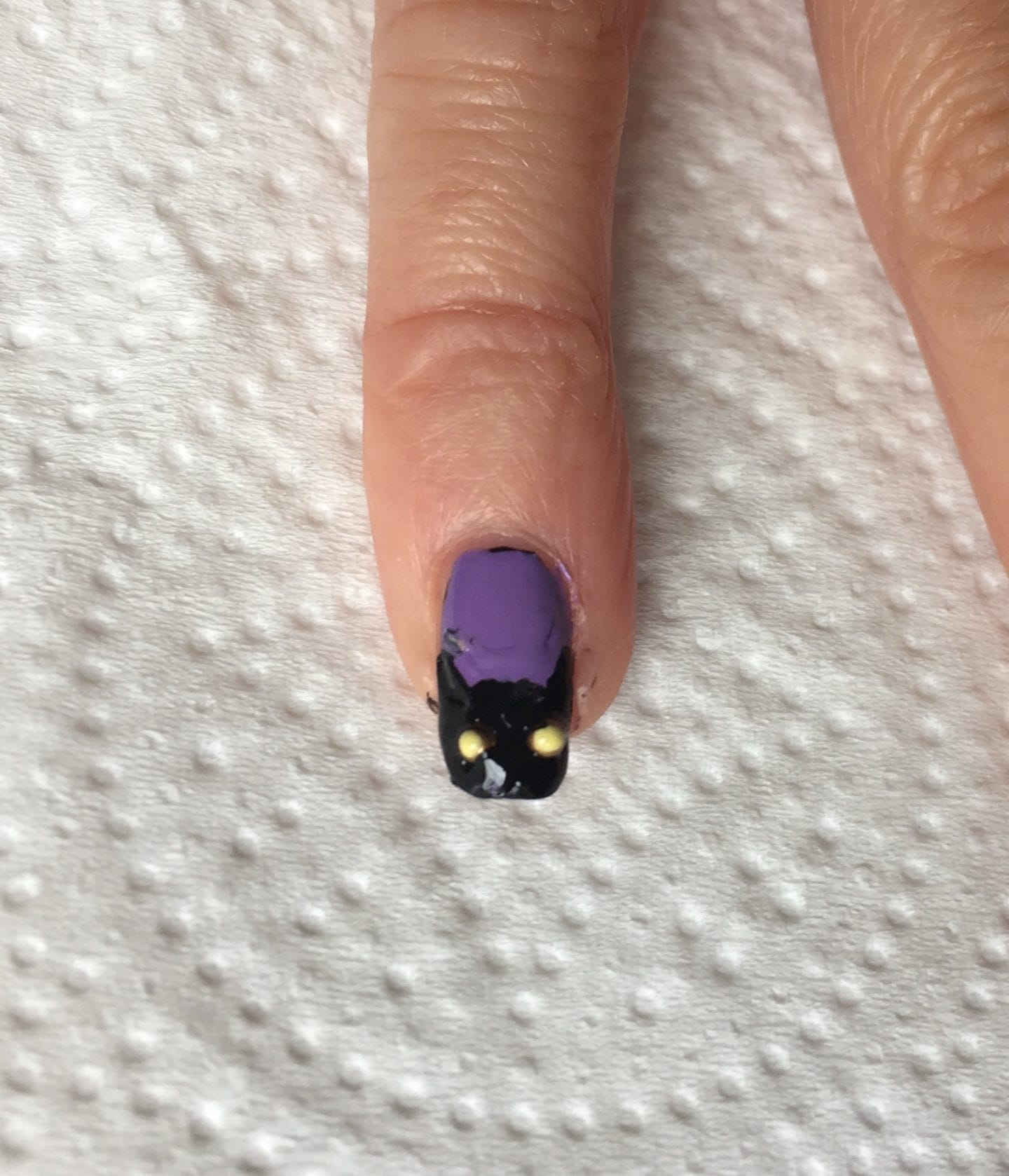 We hope you have fun trying these designs. Get creative this Halloween and let us know your favourites!