Floral Design Day is all about praising and appreciating floral design as a cultural art form, and this day is rightfully deserved. Floral is one of the most timeless fashion prints that dominates the high street throughout the year (it doesn't have to be warm outside for you to wear some fabulous floral patterns!)
To celebrate we have curated a mood board full of colourful accessories which are both practical and decorative.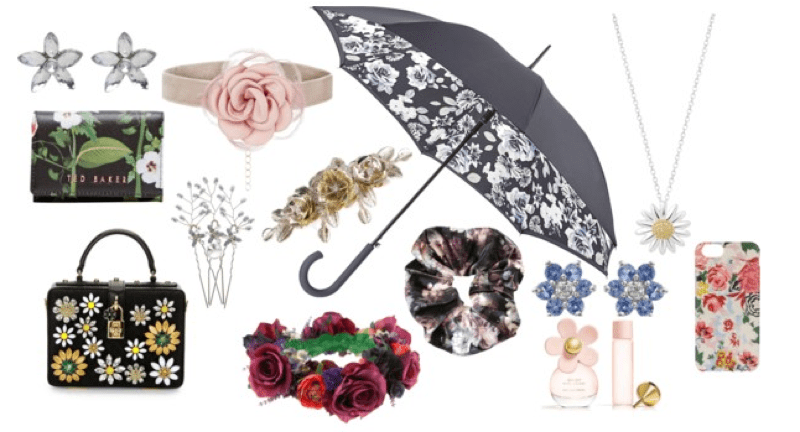 Brightening up a rainy day can certainly be done with a floral umbrella, just like the one shown above from John Lewis, priced at £25.
Why not subtly accessorise with some glittery hair clips? This golden hair clip from New Look is priced at the affordable amount of £3.99, and it would look so pretty placed in slightly undone curled hair to create a Grecian look.
A comb with embellished flowers would also jazz up a normal chignon hairdo for a special occasion, even a floral scrunchie would work so well for a lazy day.
Add a boho element to your outfit by rocking a statement floral crown, they aren't just for festivals! Channel your inner Lana Del Rey with the gorgeous headpiece pictured above from Rock N Rose for £68.
Choosing a floral piece of jewellery, a handbag or a phone case is the perfect way to celebrate! How we all wish we could have that gorgeous Dolce and Gabbana bag on our arm!
Which floral accessories will you be wearing this Floral Design Day?
Tweet us at @Fashion_North!