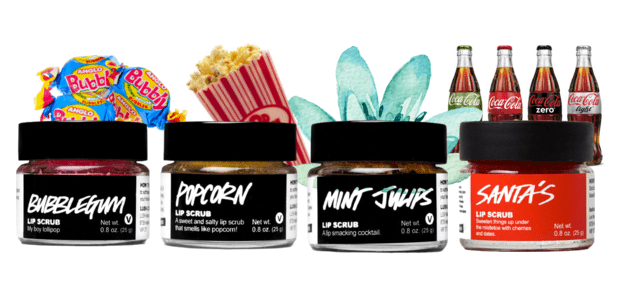 Worrying about chapped lips can be a thing of the past with thanks to Lush for launching its very own sugar lip scrub.
Dry lips always prevent me from wearing my favourite lipstick and, as some of our favourite lipsticks are matte, using this LUSH product exfoliates your lips removing all traces of dryness.
There are four flavours and smells to choose from which are: Bubblegum, Popcorn, Mint Julips and Santa's which was released at Christmas in a cola flavour.
It may seem a strange concept rubbing what is essentially flavoured sugar over your lips but for soft nourished lips as the end result it is all worth it. To remove the scrub you simply lick off the excess and it tastes of the flavour chosen, leaving behind no mess.
I applied this before the start of my makeup routine to get full benefit of the scrub prior to applying my lipstick.
With any Lush product you can also guarantee that there has been no testing on animals and each product has been handmade. The higher price tag of £5.50 is the only things that lets this product down though as I personally would only purchase this as a treat rather than using it than an everyday balm.
Star Rating – 4/5