Written by Sophie Lynn
Whether you have watched the hit show Euphoria or not, everyone knows their iconic looks. From glitter eyeshadows to pearl brows – the makeup looks are always new and eye-catching. 
Maddy
Everyone who has watched the show can all agree that Maddy has some of the most beautiful looks in the show. These bold, neon colours are guaranteed to make anyone's eyes pop. For the lilac eyeshadow, we recommend using the Makeup Obsession Sweet Like Candy Eyeshadow Palette by Revolution. To recreate the bright orange eyeliner, why not use the Norvina Chroma Stix by Anastasia Beverly Hills and for the neutral lip you can opt for a MAC lipgloss in the shade Spice.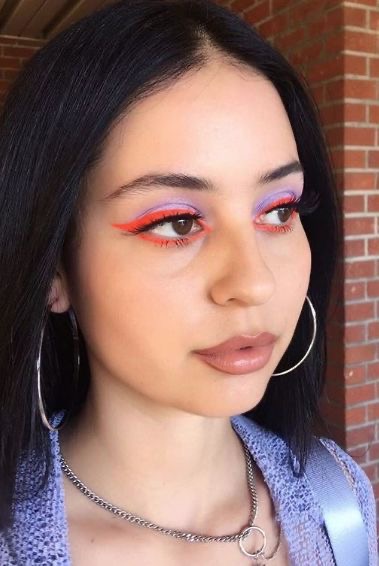 Cassie
This blue look is one of the most iconic looks for Cassie. From her styled hair to her clothing and accessories match her eyeshadow. Starting with the eyeshadow in the shade electric eel by MAC is a perfect match for £16. On top of this shadow, there are blue sparkles. For this, we would recommend the KIKO glitter shadow in the shade Blue Sea for the price of £8.99. To finish the look MAC's matte lipstick in the shade Tropic Tonic for £18.50. This complete, pretty look you are destined to turn heads.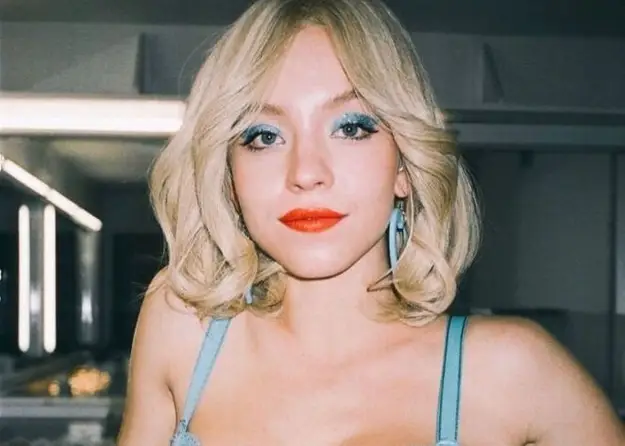 Jules
Jules is also a character with breathtaking looks. In season one, a Halloween part was featured in the sixth episode released on July 21, 2019. In this episode, Jules was dressed-up as an angel with a stunning eyeshadow focused makeup look, as shown. To recreate this look, you will need a high pigmented orange eyeshadow such as the loose eyeshadow matte pigment in the shade Bambi by Sample Beauty at a reduced price of £2.95. With this look, there are also gold flakes around her eyes and her eyebrows. To recreate this look, you will need gold foil flakes from Amazon for £7.99. These gold flakes can also be paired with the Revolution glitter body in the shade of golden girl. To top this look the NARS lipstick in the shade Scarlet Red would be a great match.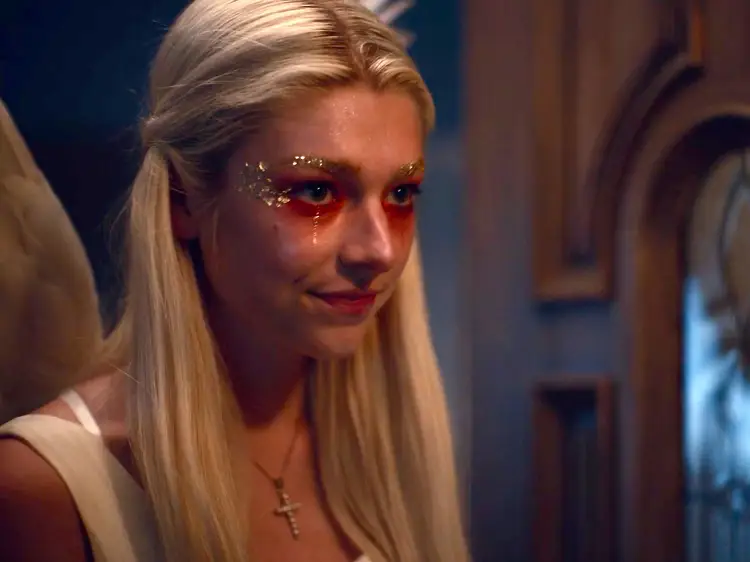 Kat
This is one of Kats most known looks in the show. Kat shows her self-confidence and expresses her emotions into her makeup looks. To achieve this simple but effective look, we would recommend Maybelline Colour Sensational Eyeshadow Pure Teal. Next, we would suggest a blue shadow from Mac called Triennial Wave. These two shades should be blended to achieve Kat's eyeshadow. If you would like, you can add a pair of Dance Lashes by Beauty Bay when bought in the faux eyelash trio. It would not be a Kat makeup look without a red lip. For this look, the shade Devoted To Chili, a powder kiss lipstick by MAC, would look great and bring out the Kat in you.
New old BTS photos of Barbie as Kat in @euphoriaHBO! (IG: https://t.co/iRfgXkfsaJ) #Euphoria #EuphoriaHBO pic.twitter.com/TRyHuZH1kq

— Euphoria News (@EuphoriaHBONews) November 6, 2019

What are you favourite looks from Euphoria? Tweet us @Fashion_North.