Written by Alicia Lawson
Over the years, the famous singer, songwriter and actor Ariana Grande has never failed to turn heads with her inspiring new outfits. Whether it's knee-high boots or an oversized hoodie her most iconic outfits are not finished without her classic ponytail.
Even if you're not a big fan and haven't heard most of her music, you've probably seen a lot of her outfits. Going back to the 2018 Met Gala the singer made her grand entrance on the red carpet featuring a vera wang ball gown inspired by a famous painting by Michelangelo, making her look like a piece of artwork no one could forget. The dress was complete with a trail at the back and a huge hair bow to draw attention to the breath-taking look.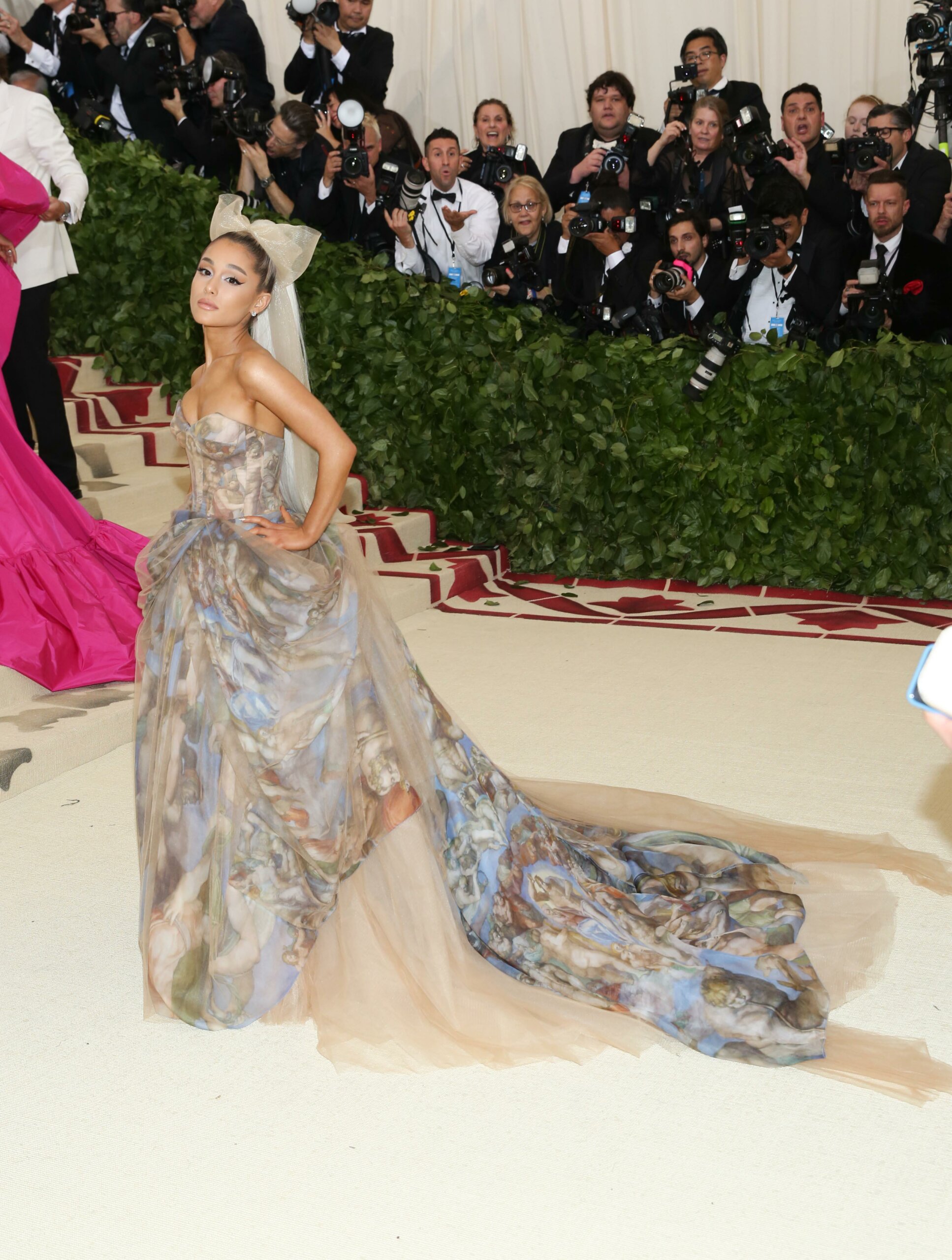 However, not all of her looks are as extravagant as you may think. Ariana finds a way to keep her outfit casual and iconic to start trends while being in New York 2018. The bright yellow oversized hoodie and knee-high brown boots (her classic style) were accompanied by a lollipop in her sleeve covered hand to add a change to her everyday appearance and create a more relaxed, cute, easy look for people to be inspired by.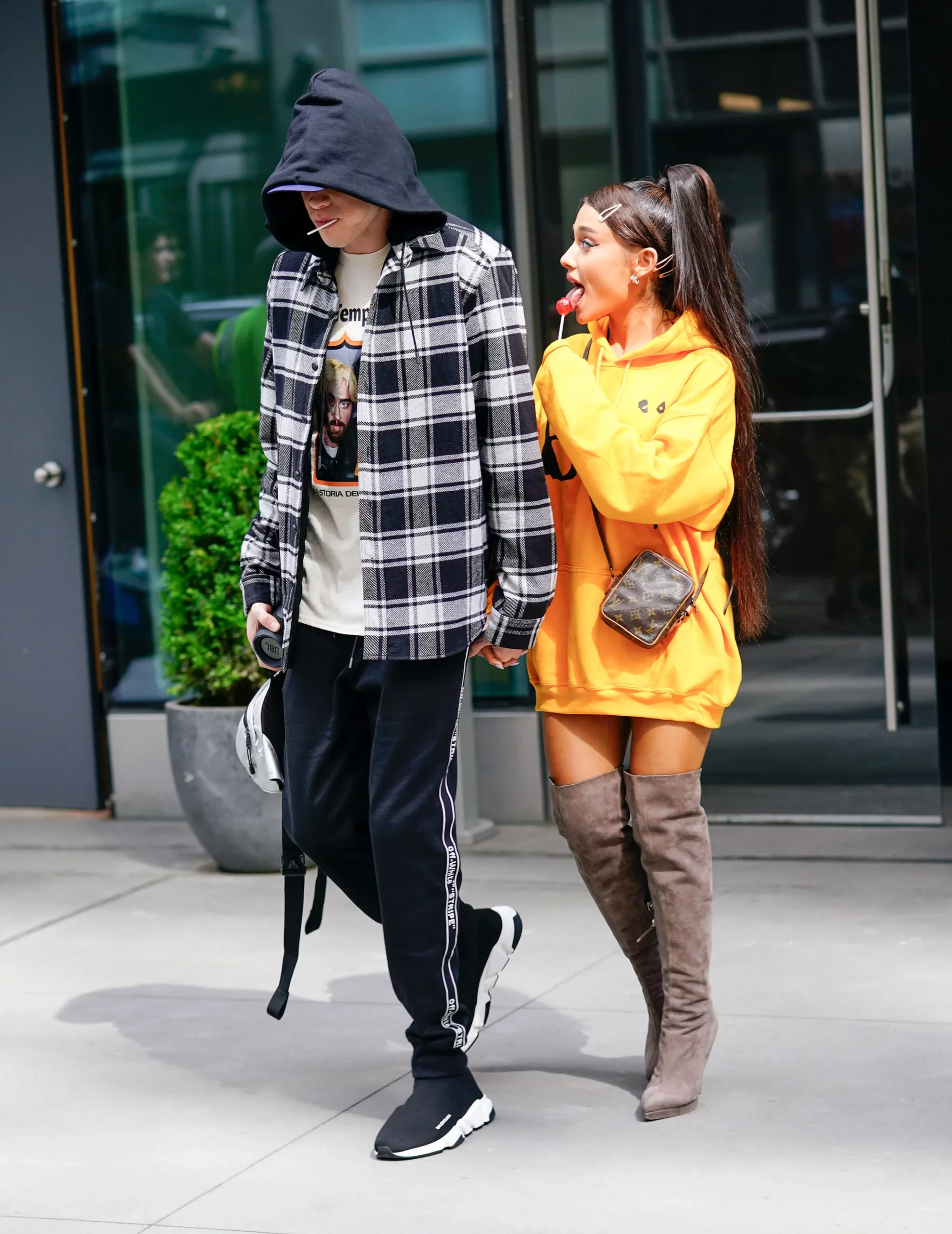 Some would say that Ariana Grande has impacted world style as we used to know it, and there's simply no denying that. The next look I will introduce you to would have to be the pretty-in-pink look she wore for the opening of her Sweetener tour on March 18, 2019. You'll probably recognise it from somewhere already, the pink, ruffled sleeve crop top makes her look enchanted, like a fairy or something out of this world. She pairs it with shorts and a mini skirt, but you can never forget her signature knee-high boots, this time in white.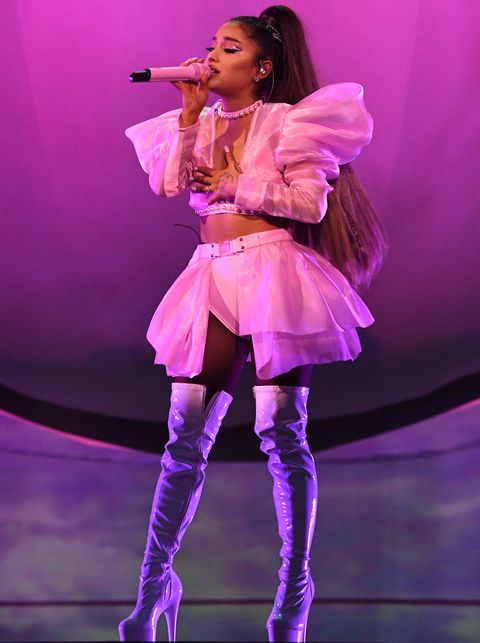 Bringing us a different vibe in 2016, Ariana went with a 90s style to the iHeartRadio Music Festival, this look may not be as popular anymore but she still looks as iconic as ever. The bright orange oversized jacket is styled with black cargo trousers, a nude bralette and her hair in a classic ponytail and bangs, which brought a bit of change. The outfit is easily memorable from her outstanding performance and vibrant colour combos.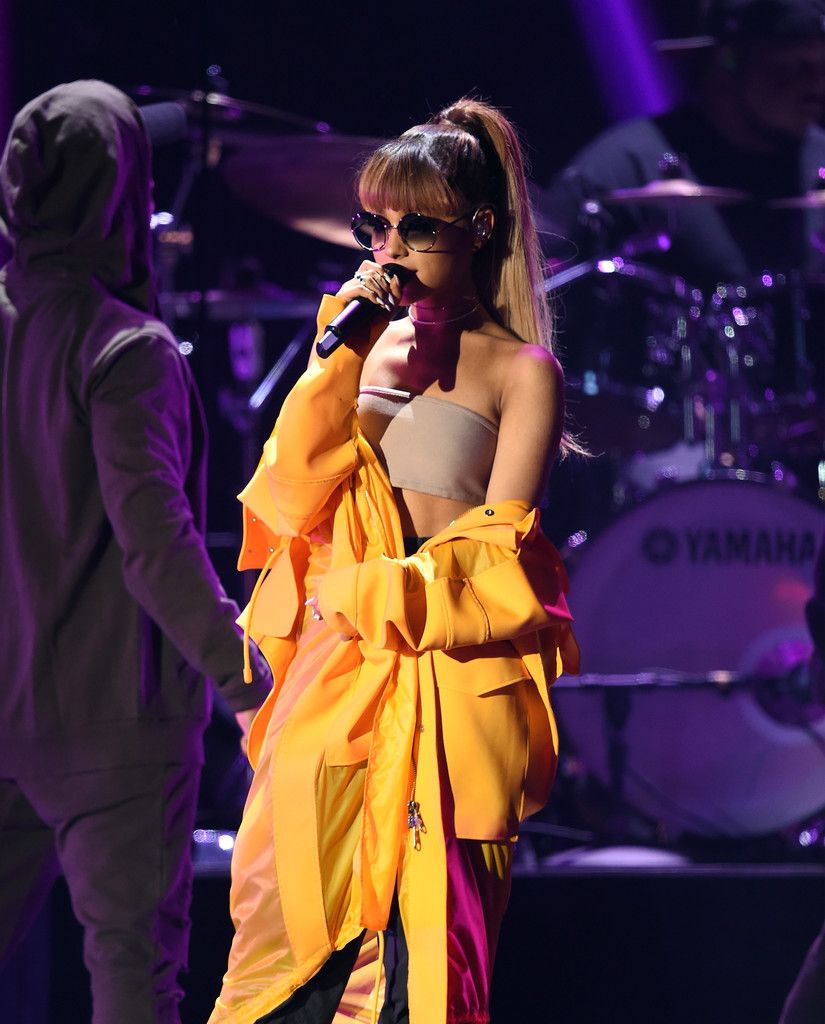 Last but not least one of Ariana's most iconic outfits to this day is her 2020 Grammys, a grey dress designed by Giambattista Valli. This outfit was full of layers and volume and matched with grey gloves. It gave her that red carpet look and all eyes were on her as she made her big entrance. She followed this fashion statement with a gorgeous emerald green Givenchy ballgown for the 62nd Annual Grammy Awards also in 2020. Adding another iconic design to her collection as the green made it stand out from anything else she's ever worn and impressed her fans.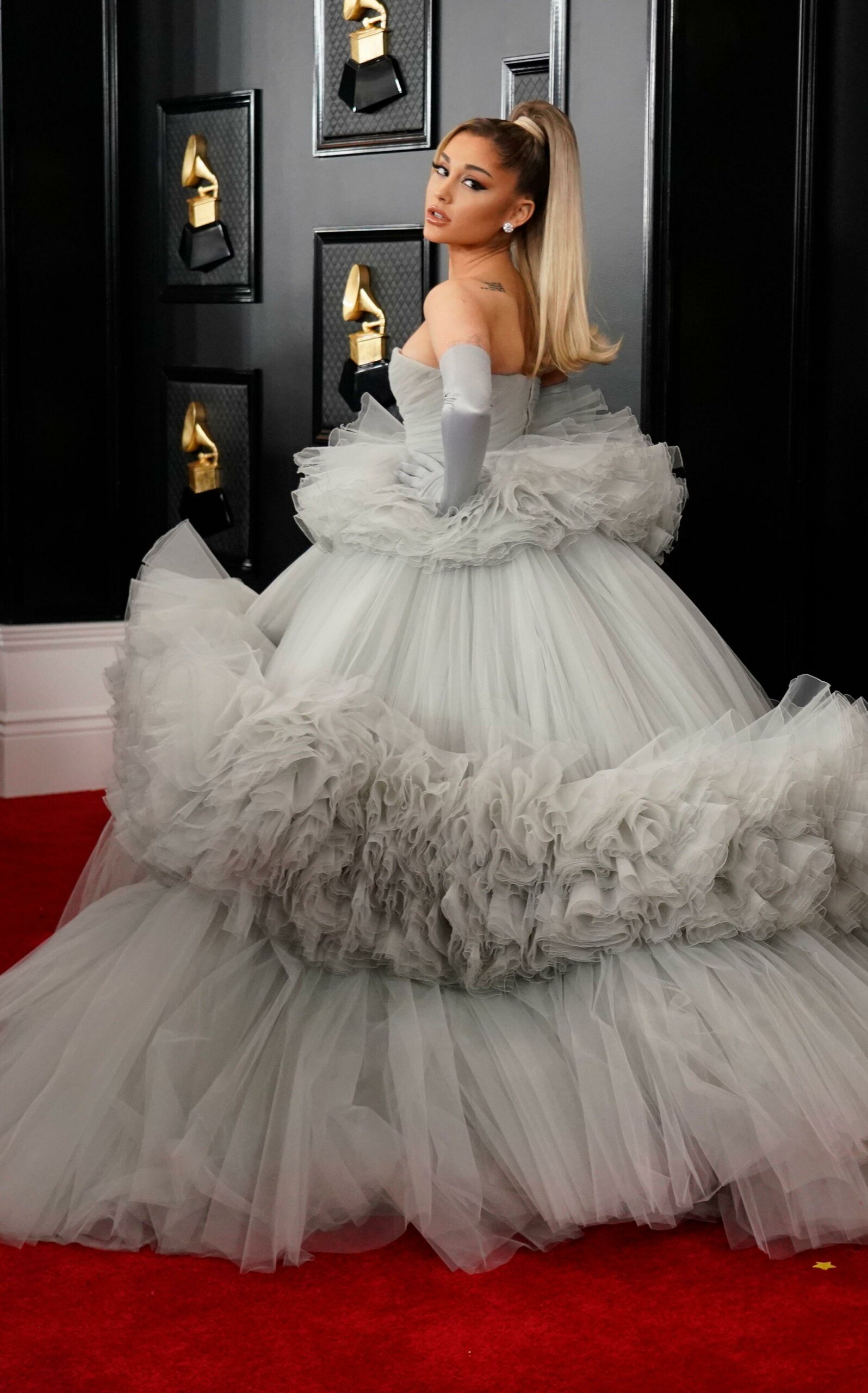 What are your favourite looks? Tweet us @Fashion_North.