First-year fashion journalism student Megan Hagel previously undertook work experience within the mediaHUB, situated here at the David Puttnam Media Centre on St Peter's Campus at the University of Sunderland. We wanted to know the ins and outs from Megan's experience and also what it was that made her come back here to study her undergraduate degree. So let's find out!
Q. The Basics?
A. My name is Megan Hagel, I'm 18 and currently studying fashion journalism.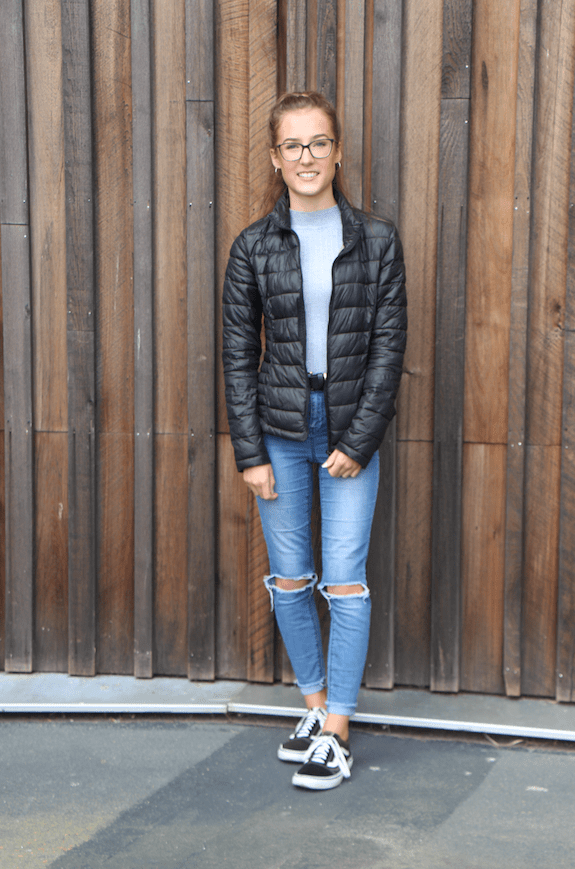 Q. When you were on work experience at the mediaHUB, how old were you, which college did you come from, and how long were you here for?
A. My first time doing work experience at the mediaHUB for Fashion North was in February of 2017 for two days and at the time I was 16-years-old. I came from Sunderland College on Bede Campus in my first year of A Levels. It was a required part of my A Levels course that I complete a work experience in my first year. However, I ended up enjoying it so much that I organised a second week of work experience with the mediaHUB in June 2017 after I finished my AS Level exams and for that, I was there for three days.
Q. What do you remember most about the experience? Happy times, busy times, etc.
A. The most memorable moments from my work experience here were the people in the mediaHUB. They were so welcoming and I didn't feel like I was on work experience, I felt part of the team. I remember having my first article published onto the Fashion North site and that was something I never expected when organising my placement here, but the experience was everything that I hoped it would be.
When I returned to the HUB a couple of months later the second time around, I was invited along the graduation ceremony for the media and communications students at the Stadium of Light. I was there to help write a collaborative article with a second-year student and this opened my eyes to the process of interviewing and leaving the HUB to create articles. This benefitted me massively when starting my course at the University of Sunderland as this is part of one of our modules in first year.
Q. How do you think the work experience prepared you for a course in journalism?
A. It helped me with structuring my articles and working on my writing skills in a journalistic format, rather than the essay style you get so used to at college/sixth form. It's a great opportunity to test out your creative skills as you are required to think of your own article ideas. It is the perfect representation of the course and allows you to get a feel of what you will be expected to do when starting the university. A particular first year module, essential journalism, does require you to write articles as an assignment so this is the perfect preparation.
Q. Would you recommend work experience here to anyone now thinking of entering journalism?
A. I would definitely recommend doing your work experience at the University of Sunderland mediaHUB. It offers a range of experiences that don't just include fashion there is sport, music, culture, radio, and local news too. So it has something for everyone and you can try any of it out whilst you're there. It is a great insight into the journalism and media courses at Sunderland and an experience that I was never offered from any other university. To me, it was more beneficial than an open day and at the end of it all, you will have hopefully started to build up a portfolio.
So there you have it, Megan chose the University of Sunderland because of the bespoke work experience offered to her, you can see the work Megan has been involved in
here
.
If you're interested in any of our
Journalism and PR courses
and would like to take on some work experience here in the mediaHUB please contact mediahub@sunderland.ac.uk or call 0191 515 2290.