After falling seriously ill four years ago, Gabriella Mastaglio, the owner of Salon G in Newcastle, never thought that she would be celebrating her business' first birthday. But, low and behold, her lifelong dream has well and truly become a reality.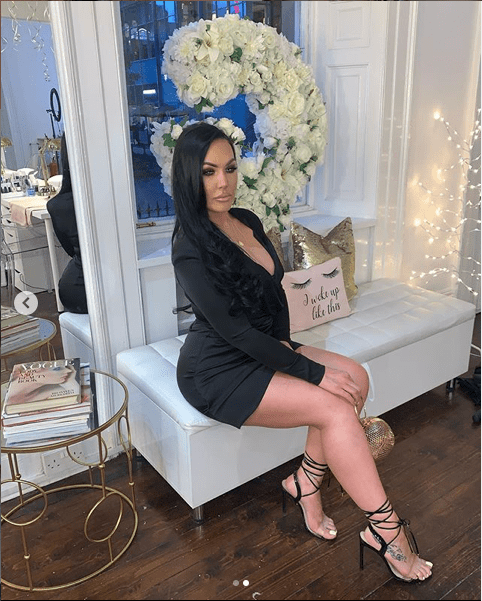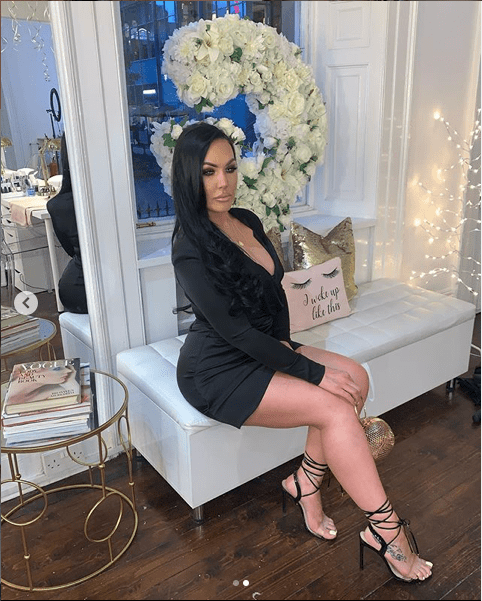 Gabriella Mastaglio, the owner of Salon G
Image: @salongnewcastle on Instagram
Gabriella, who is 31 and originally from Gateshead, has always been interested in beauty but only started thinking about going into it as a job in her teenage years.
"I went to uni to do something completely different, I wanted to be a physiotherapist but I absolutely despised it, so I dropped out and decided to do business instead. I also went to college to do beauty and then went to London to do all my qualifications."
Although she has always wanted to have her own business, it took falling seriously ill for Gabriella to have a wake up call and make her dream happen. 
"I've always worked and saved so I had a bit of money, but I got some inheritance from a family member who passed away, and it was either start a business or keep it in the bank, so I just decided to take the plunge."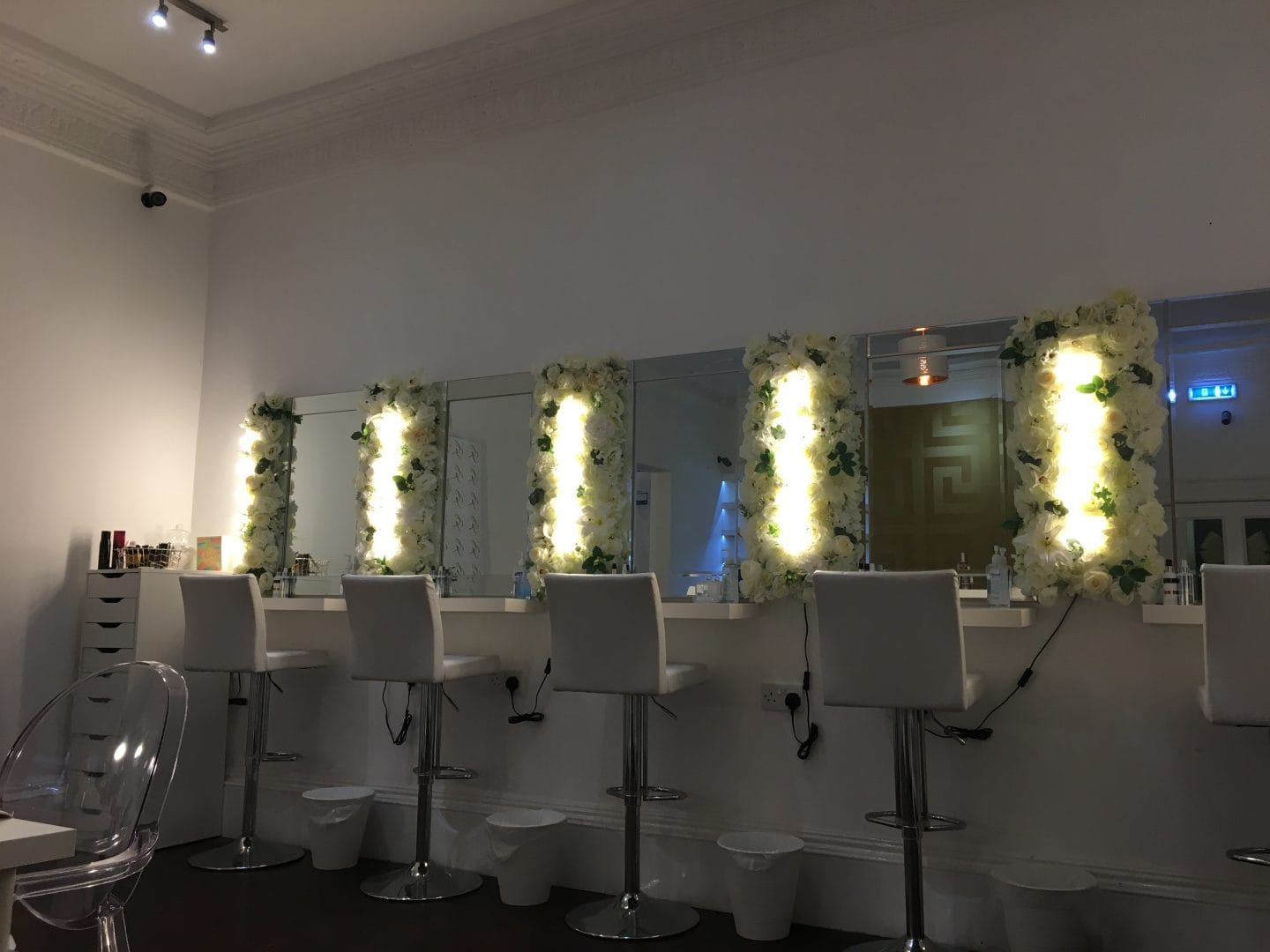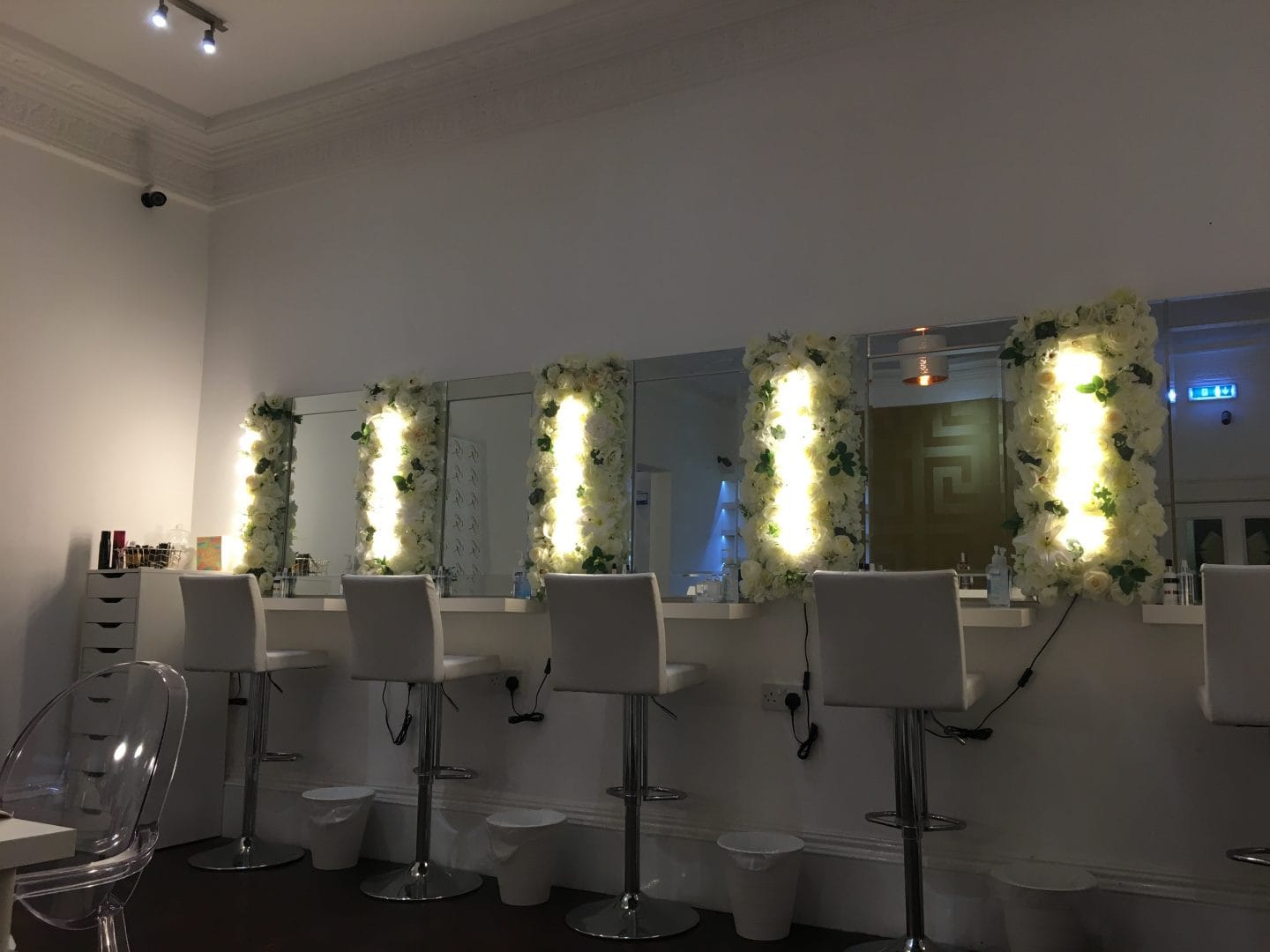 The beauty bar at Salon G
Image: taken by myself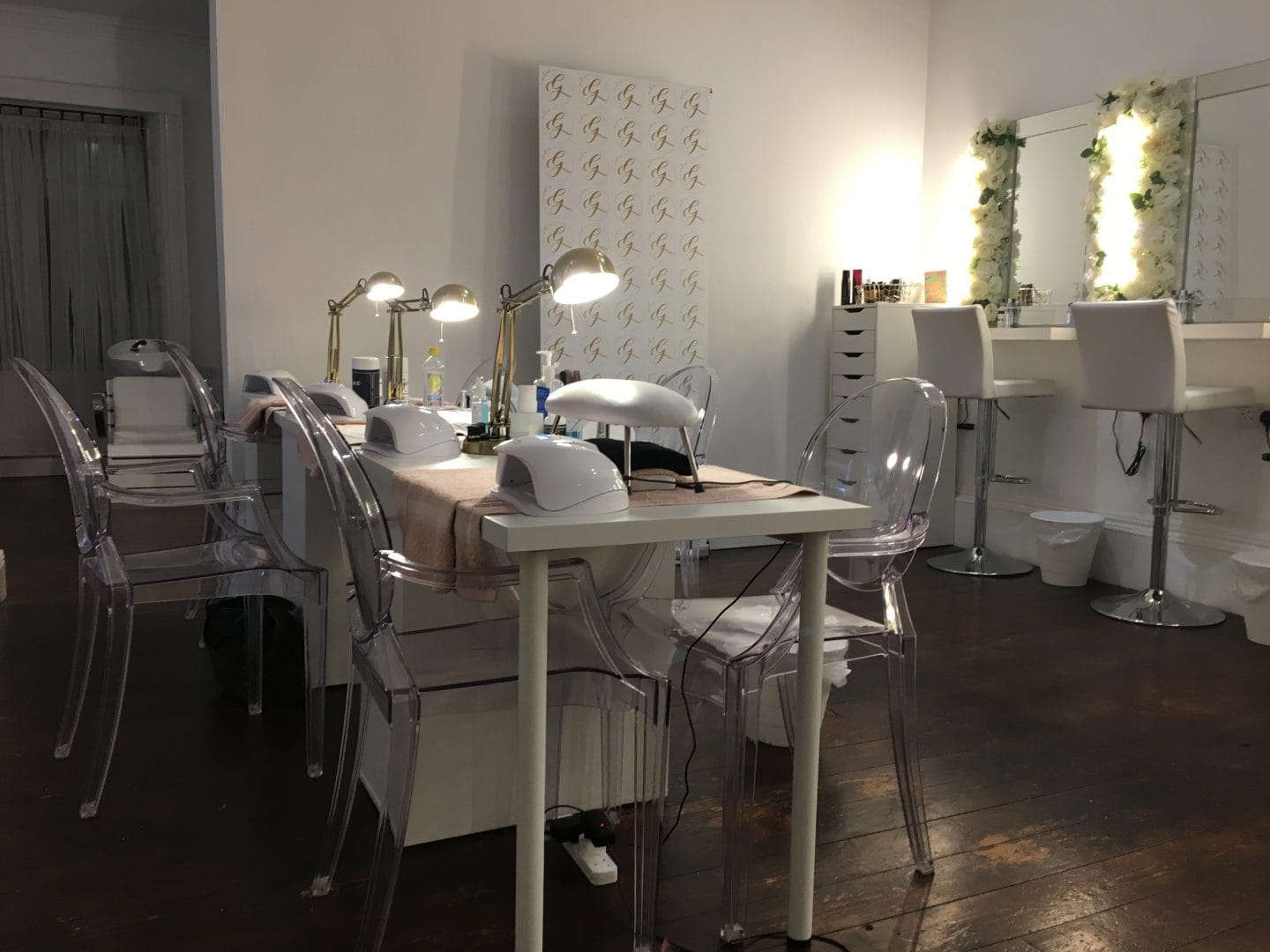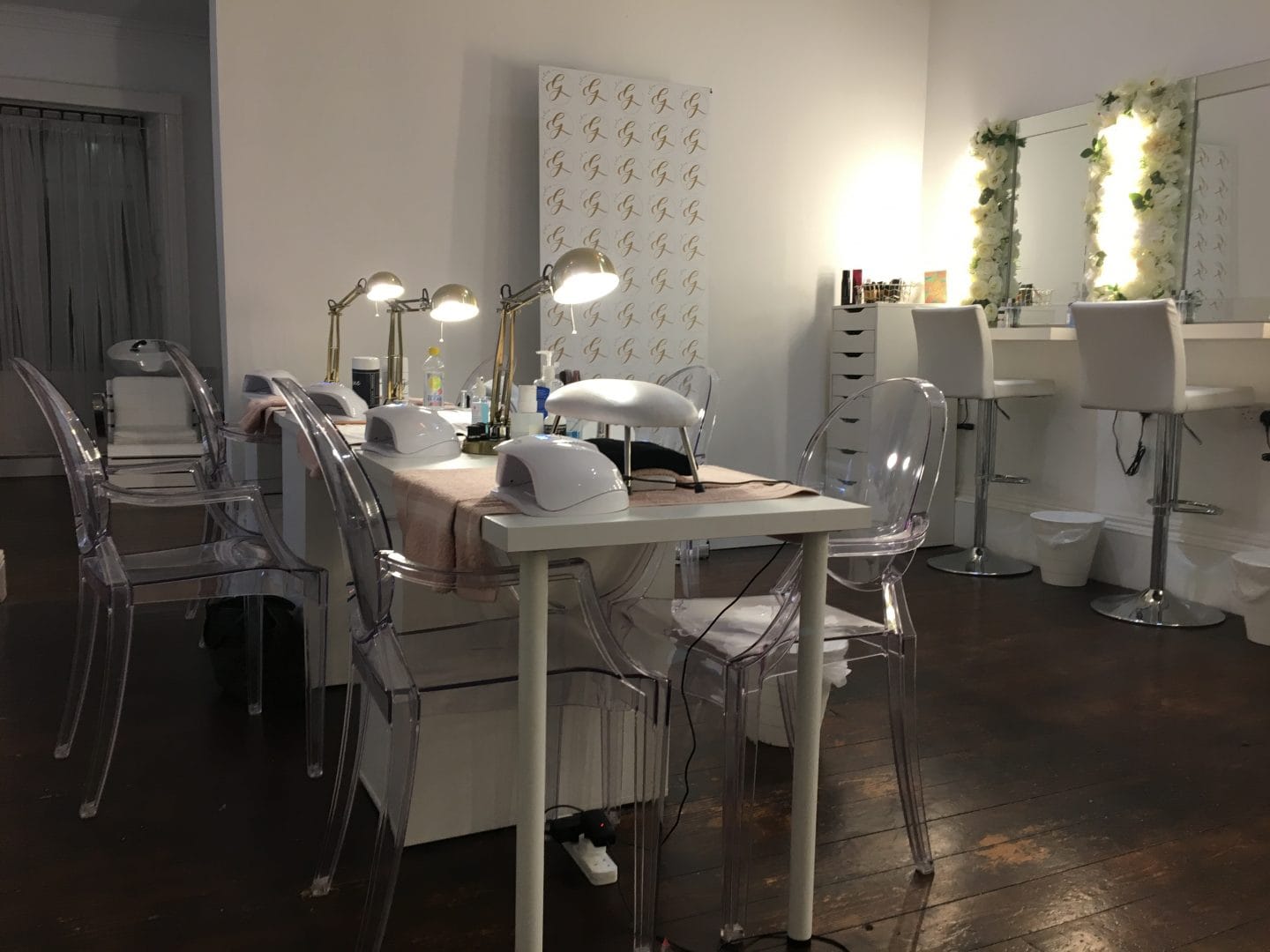 The nail bar at Salon G
Image: taken by myself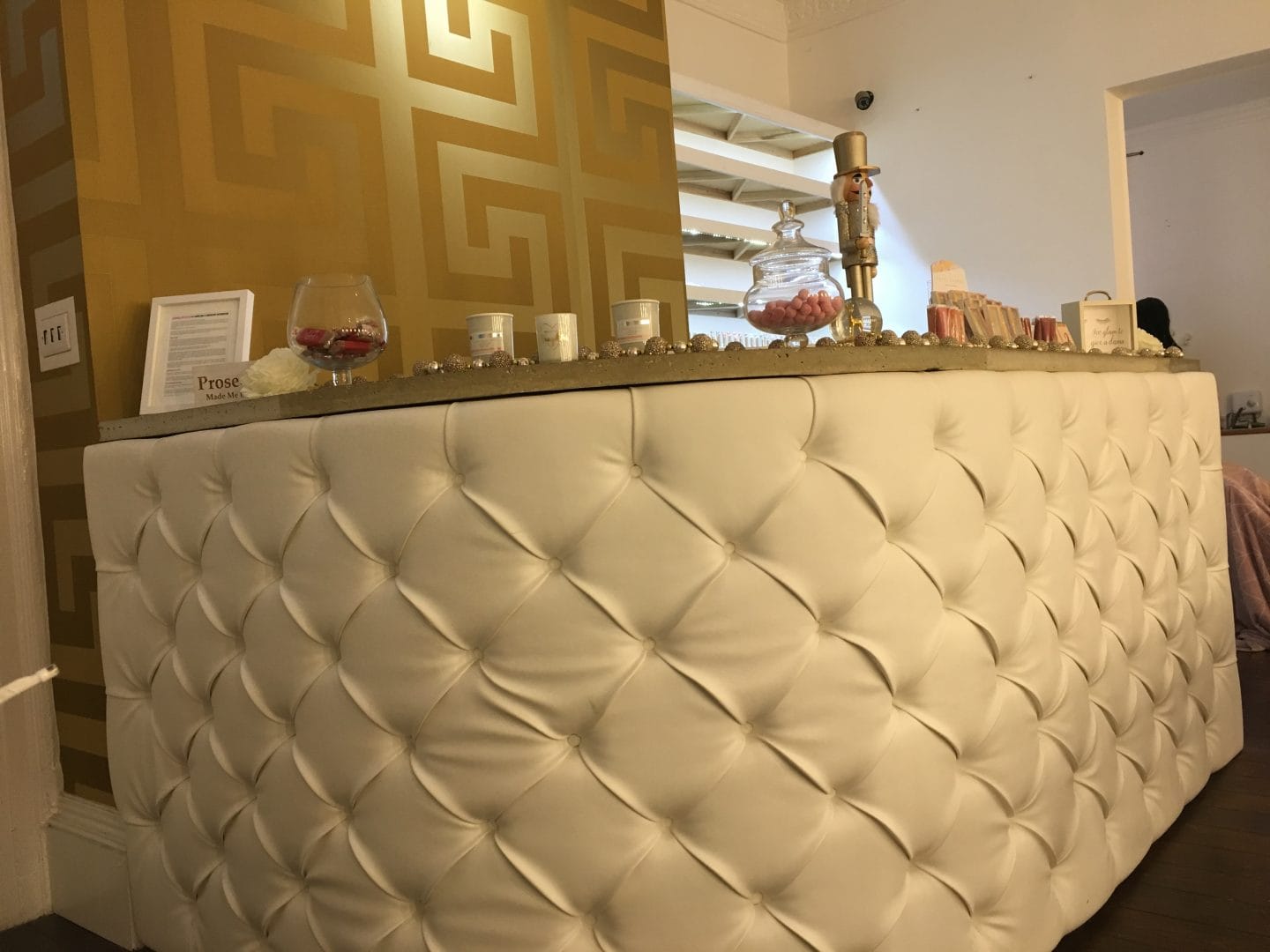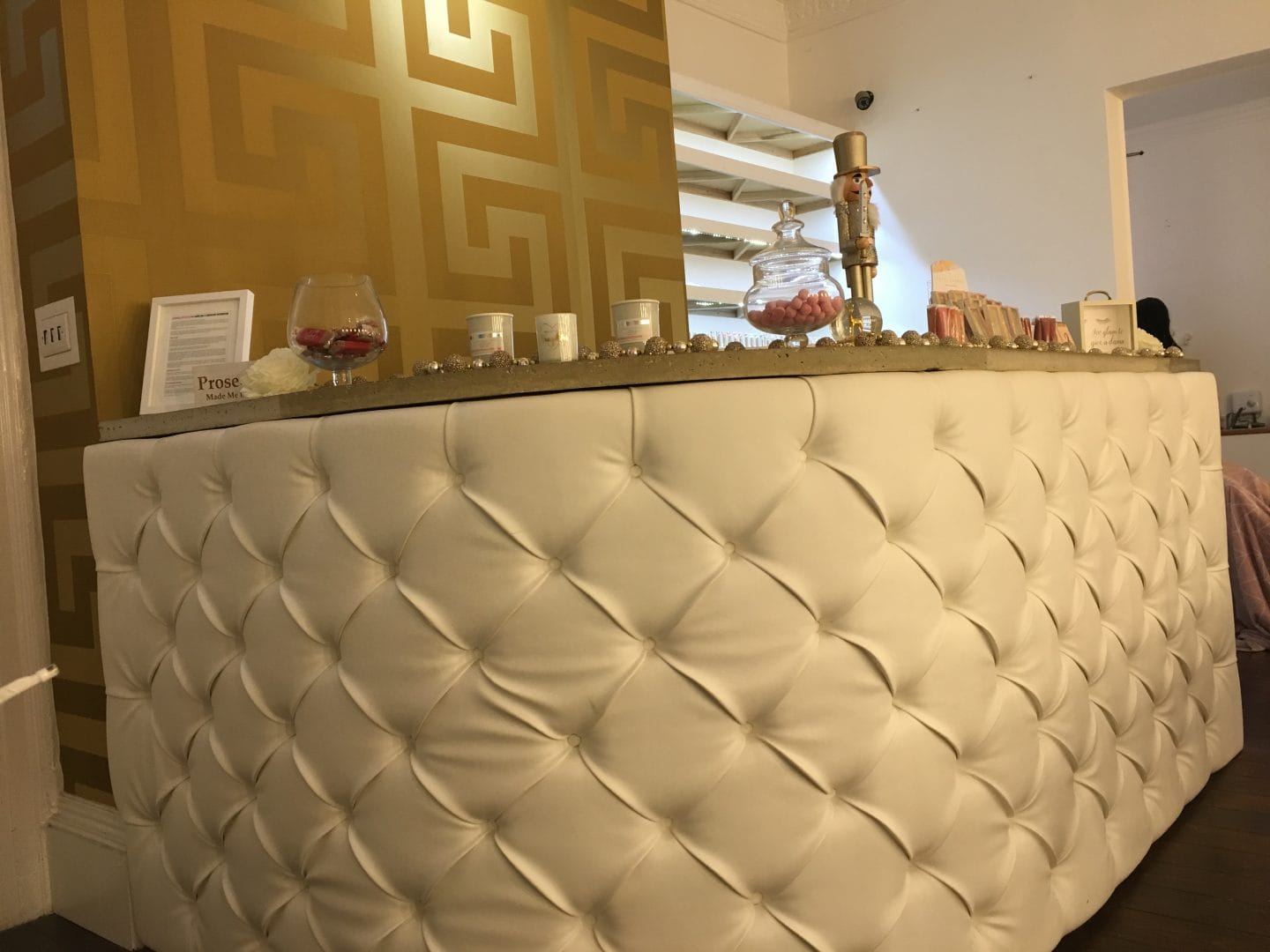 The reception area at Salon G
Image: taken by myself
When asked about what the advantages and disadvantages of running a business are, she said: "obviously I am my own boss and I kind of have free rein in terms of what I want to do and how I want to do it. But it's so stressful, the girls can vouch that I'm regularly running round! You work so much longer when you work for yourself because you don't want to turn the work away, I might as well set a bed up in the salon! But it can be so rewarding."
Before deciding on the location of her salon, Gabriella conducted some market research for a year: "I looked at Jesmond and Gosforth high street, but the footfall just wasn't there and I felt like it would have taken a long time to build a client base in somewhere out of the centre. The benefits outweigh the fact that the rent is expensive."
Salon G has a long list of influencers and celebs who receive treatments at the salon, including the likes of Geordie Shore cast members, Chloe Ferry, Stephanie Snowdon and Bethan Kershaw.
"I literally wouldn't be where I am now if it wasn't for them. Don't get me wrong, I do think mine and the girls' skill set are why people come here but people wouldn't know about us if it wasn't for influencers posting on Instagram."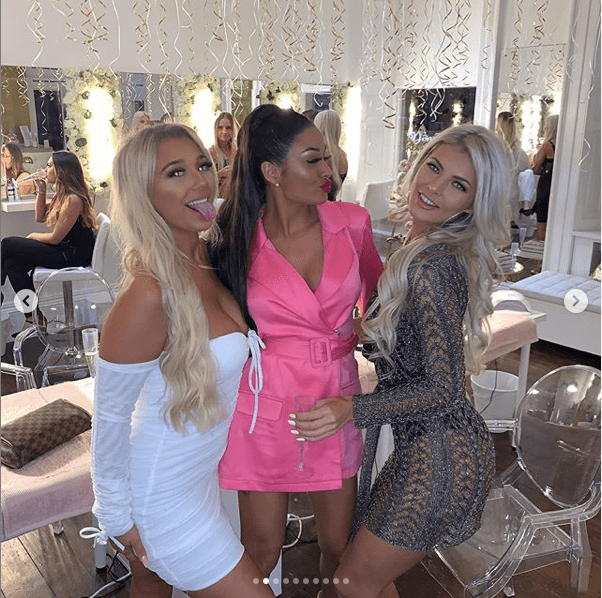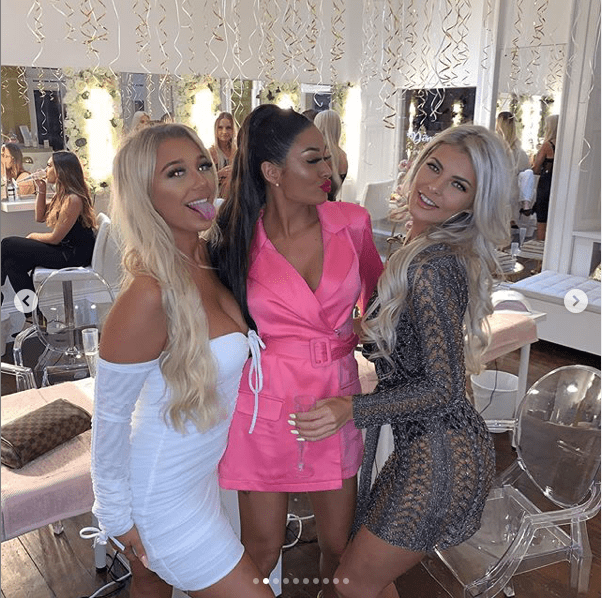 (Left to right) Bethan Kershaw, Stephanie Snowdon and Emily Hughes
Image: @salongnewcastle on Instagram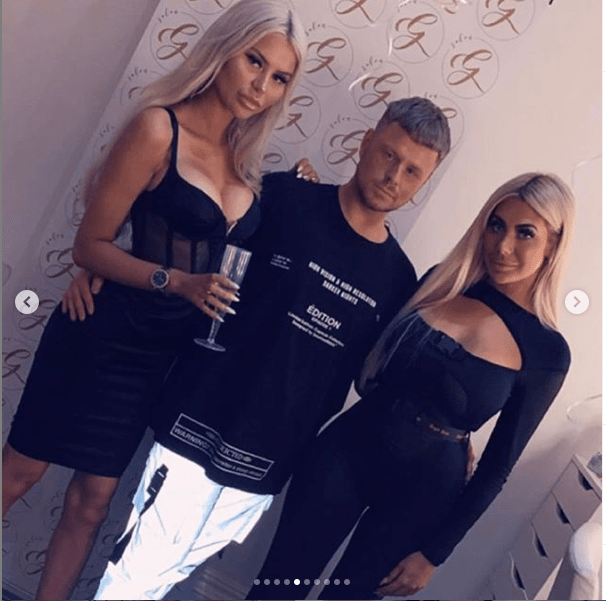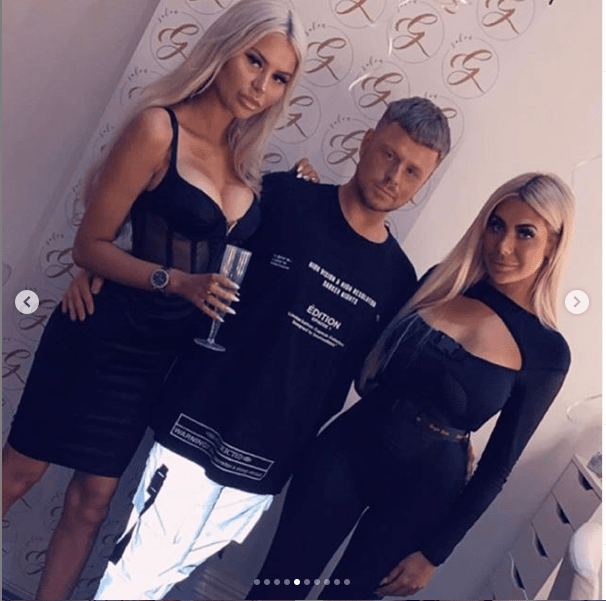 (Left to right) Maddy Smith, Jon Jamieson and Chloe Ferry
Image: @salongnewcastle on Instagram
When asked about how she deals with difficult customers, Gabriella said: "your customers are basically your bread and butter, they're the people that are going to make your business grow, so just keep them happy. I am huge on customer service, so I would still be extra polite and try to remain professional. I'm not one of those people that wants to just take someone's money once, I want them to keep coming back."
The salon celebrated its first birthday in October and the team threw a huge party to celebrate, including a balloon ceiling and doughnut wall.
"I was actually really nervous in the lead up to it because it was quite a big event. I invited customers and influencers, a couple of brands were willing to sponsor so we had goody bags too. I actually cried the next day because of the amount of messages I got, they were all so lovely! I think that was the definitive moment where I actually realised that this is my dream come true and that the salon is doing really well."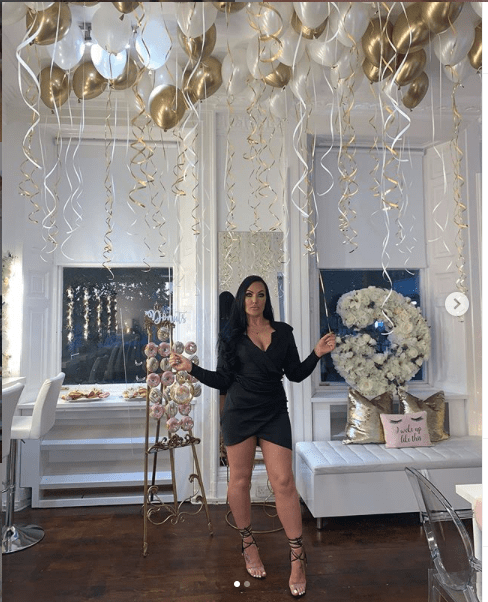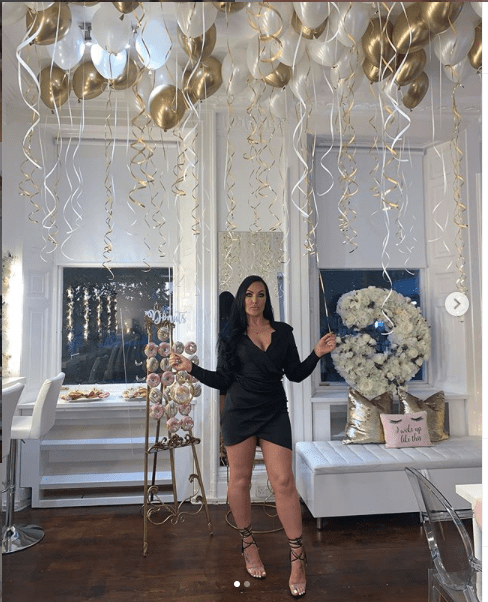 Gabriella at the salon's first birthday party
Image: @salongnewcastle on Instagram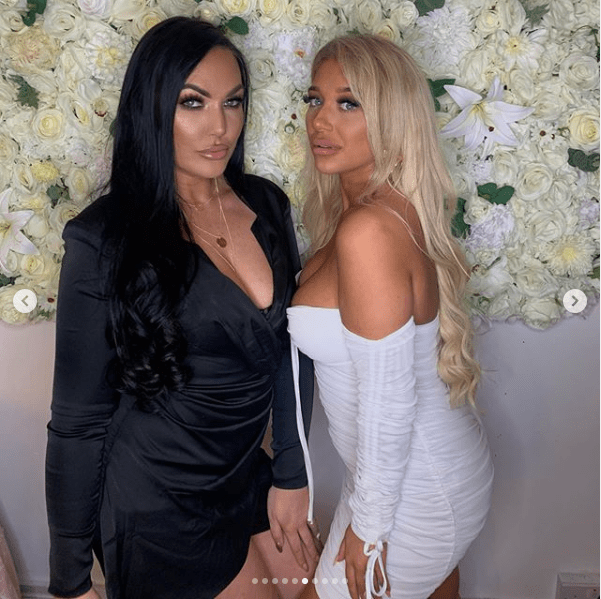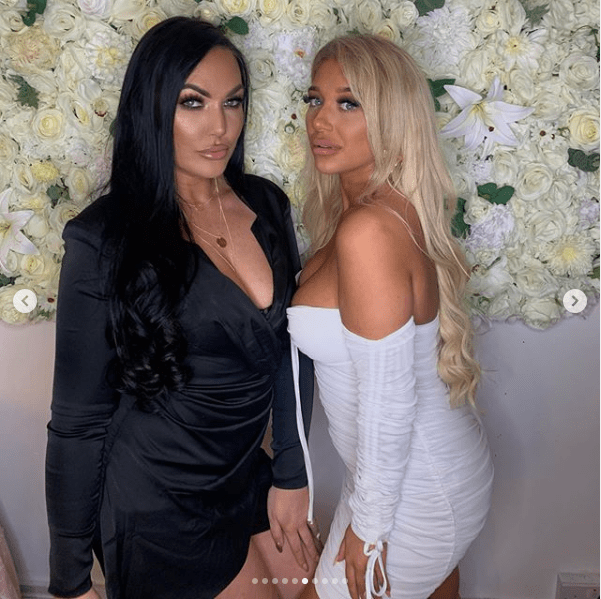 Gabriella and Bethan Kershaw at the salon's first birthday party
Image: @salongnewcastle on Instagram
Just like most girls, Gabriella has a five year plan of her goals for the future: "I would love to see myself open up another salon. I want to be a chain, as opposed to just one shop. We do workshops too so I do potentially want to have an academy where people can come and learn everything about the industry, like business and social media too, not just the physical skills."
When it comes to building up her following, Gabriella has it set in stone: "I think first and foremost, literally just posting content and making sure people see what work we're doing here. Competitions help hugely too and then obviously just making sure that people leave the salon feeling amazing!"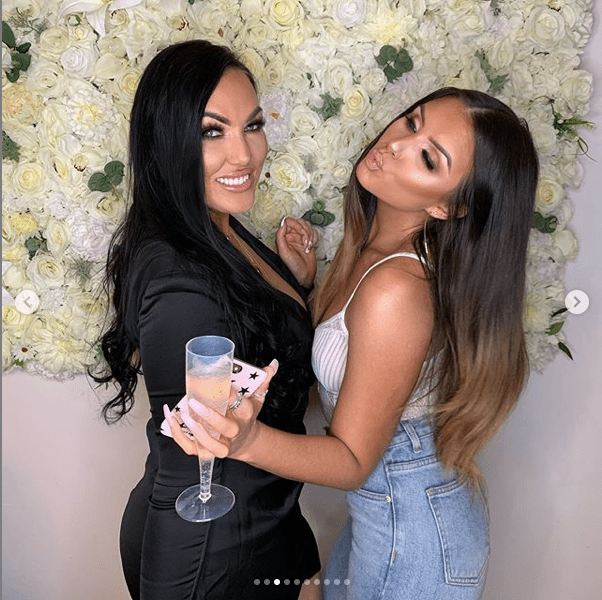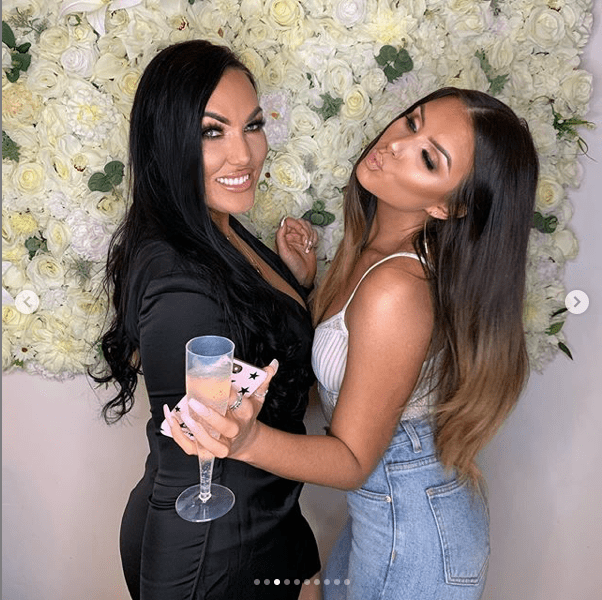 Gabriella and Hollie Smyth-Curran, a makeup artist at the salon
Image: @salongnewcastle on Instagram
Considering the amazing success of her salon since its opening, Gabriella is the perfect person to give advice to anyone who is wanting to follow in her footsteps. "I would always say to someone, people always told me "you'll never do anything with beauty, there's no money in it", but as long as you're willing to work hard then you can do anything! If you're passionate about something and you've got the right mindset, then you can accomplish it."
Have you been to visit Salon G? Let us know @Fashion_North!
Salon G website – www.salongnewcastle.co.uk
Salon G instagram – @salongnewcastle