This week Prada and Adidas announced their limited-edition Superstar Sneaker and bowling bag collaboration. The hype for this collection started in October when it was teased that the two brands would collaborate for a sneaker collection. Prada teased the collaboration on their Instagram pages with the classic Prada bag with Adidas sneaker boxers inside and it soon circulated around the internet as the buzz for the collection grew.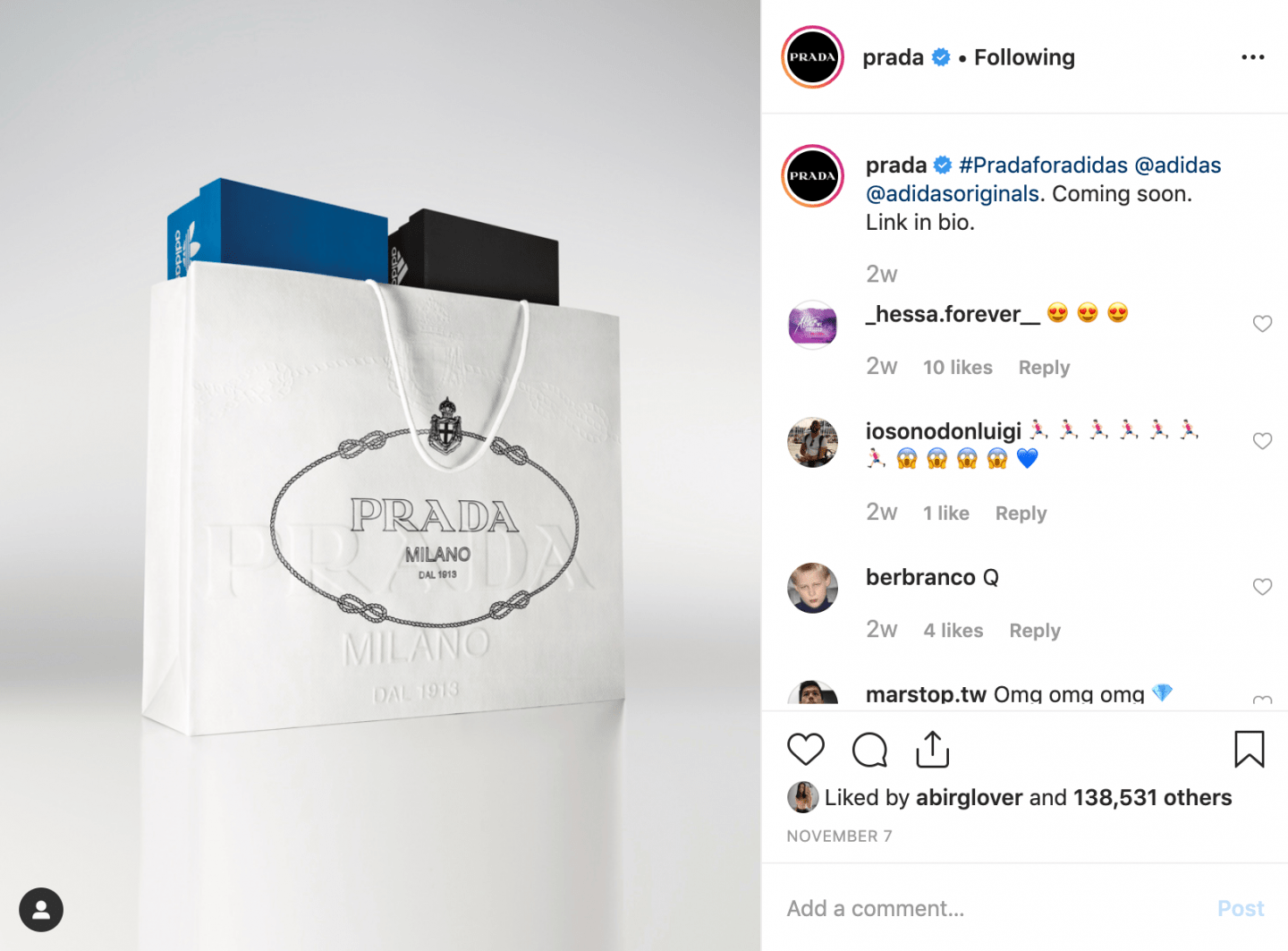 Adidas is no stranger to a designer collaboration after previously working with Kanye West and Raf Simons for sold out collections. This one with Prada follows the same exclusivity as seen previously, the full collection is limited to 700 pieces each with a unique serial number, heightening the demand for the items that are sure to sell out instantly.
It is looking like this collection will be extremely hard to source. Starting December 4, the collection will be in 19 Prada stores in cities like Paris, London, New York and Tokyo as well as being available online.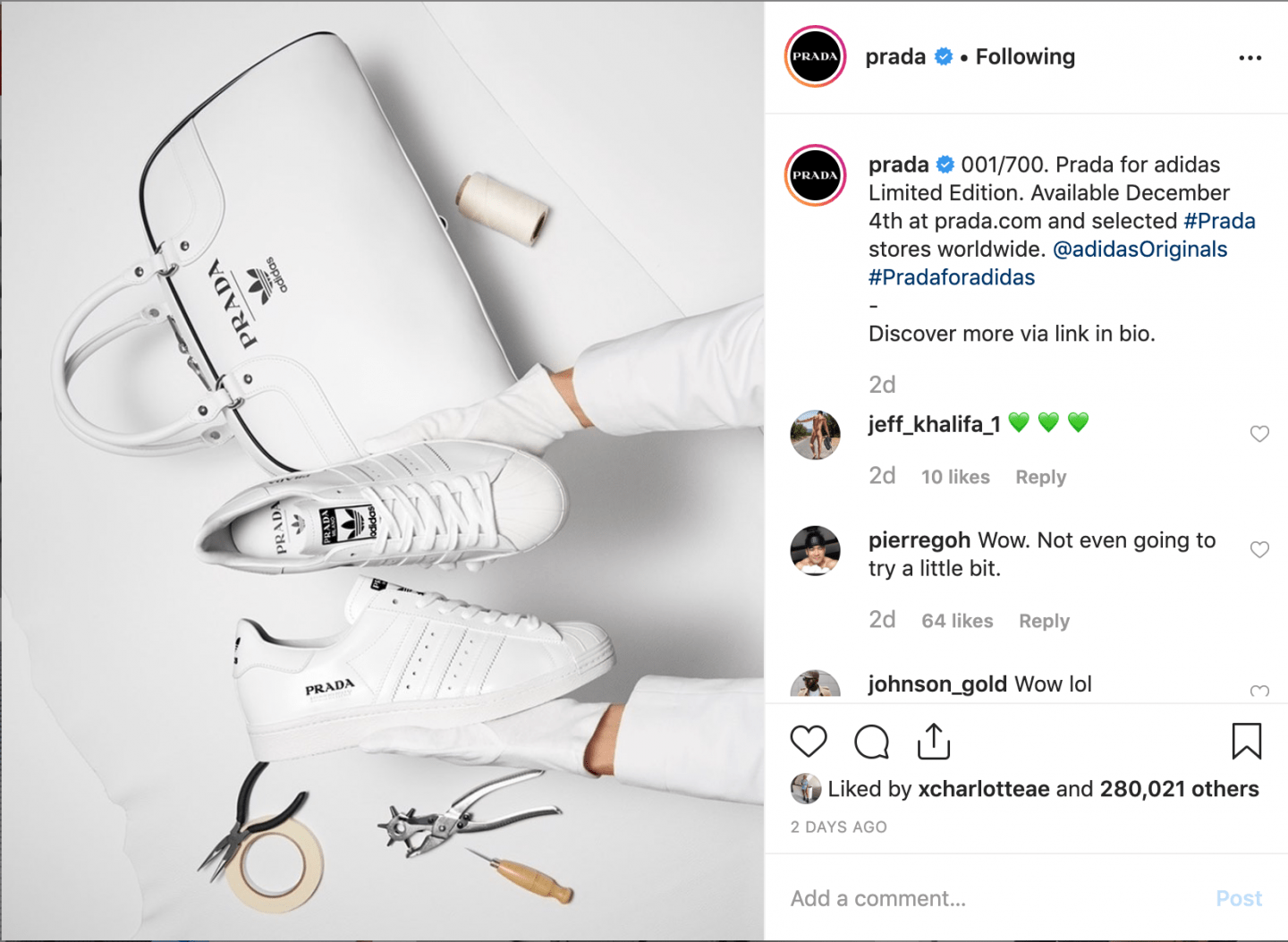 The collection itself features the classic Adidas Superstar sneaker with the Prada logo on both heels. The second item in the collection is a Prada bowling bag with both logos printed onto the front.
This collection furthers the debate on the originality of designer collaborations, whether or not they are too predictable. This one between Adidas and Prada is very straightforward and fans already know what to except, the collaboration takes on two classic silhouettes from each brand and sticks a logo on from the other designer. All of which involves no real create input from either brand, leaving us with questions as to whether this collaboration is just to fuel revenue for both brands and give them both more publicity.
What are your opinions on this collaboration between Adidas and Prada? Would you go out and buy either of the items? Let us know on Twitter @Fashion_North.