By now, we've pretty much accepted that athleisure is a trend that's here to stay.
From the high-street to the A-list, it seems anyone who is anyone has been sporting this look and adding their own little twist.
With Kim Kardashian pairing tracksuits and lace bodices and Gigi Hadid replacing trainers with heels, we've seen it all and we're certain the possibilities are endless with fashion's most versatile trend!
Here at Fashion North, we've partnered with Port Independent, a local brand that specialise in designer vintage clothing, to show you how to get the most out of your sportswear.
For a casual daytime look, nothing beats a graphic grey sweatshirt and sleek black trousers with a red side stripe. For extra cool points, keep makeup to a minimum and hair loose to create a vibe that looks stylish despite minimal effort.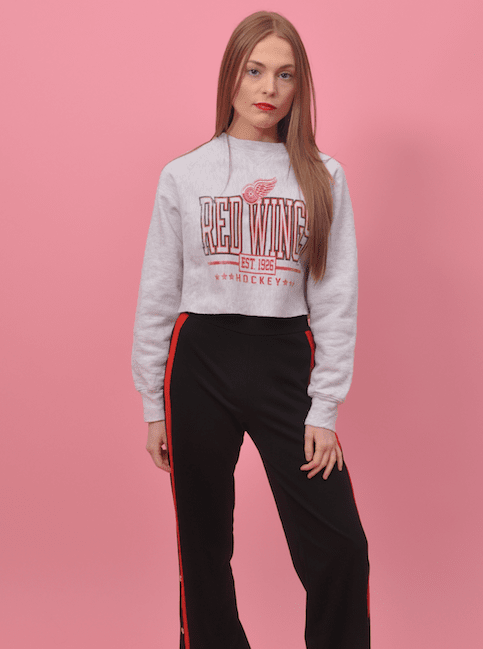 NHL Red Wings Cropped Sweatshirt – £28.00
Trousers – Model's own
To get the most out of your activewear, switch up your outfit by adding a pair of chunky black heels to create a look suitable for evening activities.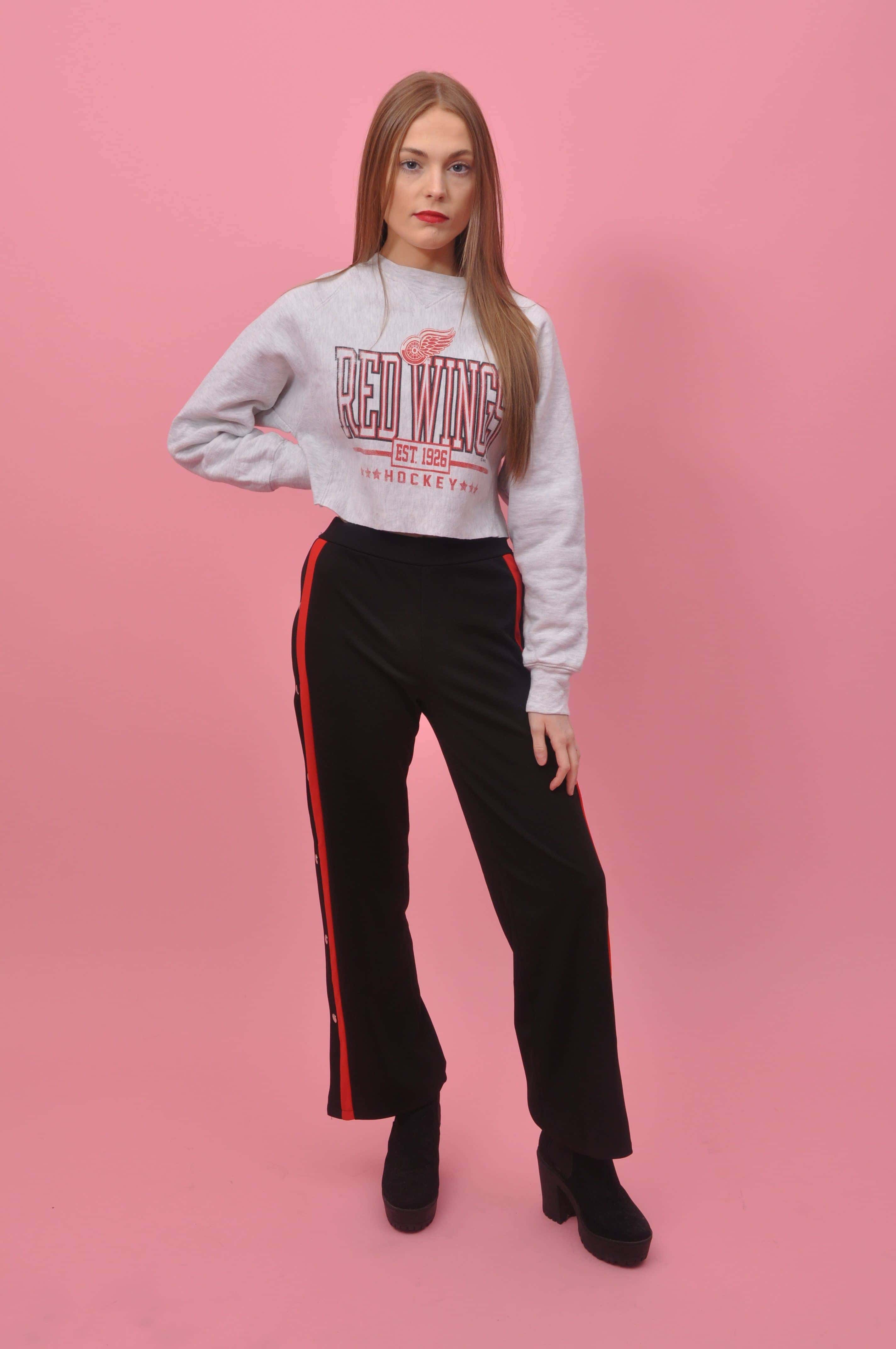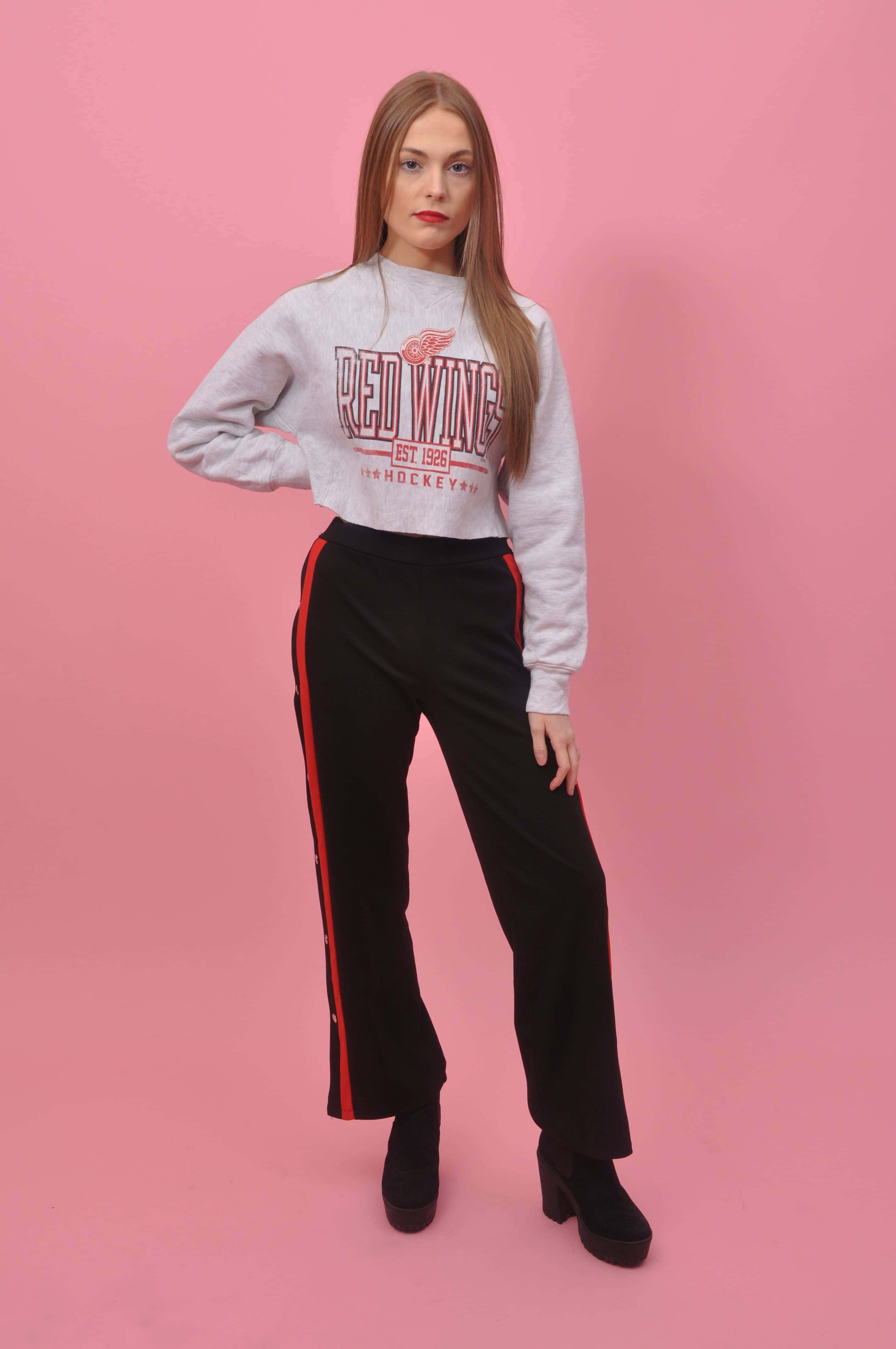 NHL Red Wings Cropped Sweatshirt – £28.00
Trousers – Model's own
Boots – Model's own