When Boohoo announced its collaboration with Zendaya, we at Fashion North got just a little bit excited (okay really excited). Coming to most people's attention on the Disney Channel and later breaking out of the Disney shadow to fully establish herself as a singer, dancer, actress and model  – the 21-year-old is now a fashionista.
Inspiring the make-up trend that is currently taking over Hollywood after her appearance at the Greatest Showman premiere in Australia where she wore a citrus yellow eyeshadow all over her lids. This citrus hue is now a massive Hollywood trend and we are loving it!
But now the Greatest Showman star is branching out to inspire more than just make-up. Choosing from a selection of Boohoo's 2018 spring collection she has handpicked 50+ designs with a 90s theme to create a selection of clothing representative of her style and has modelled them in the campaign, titled The Zendaya Edit.
Featuring some of the seasons hottest trends, the collection includes denim, slogan tees, athleisure and more. Zendaya's long time stylist Law Roach styled her in the collection's hero pieces worn in the campaign; a coloured denim skirt, a purple pantsuit and a metallic jacket.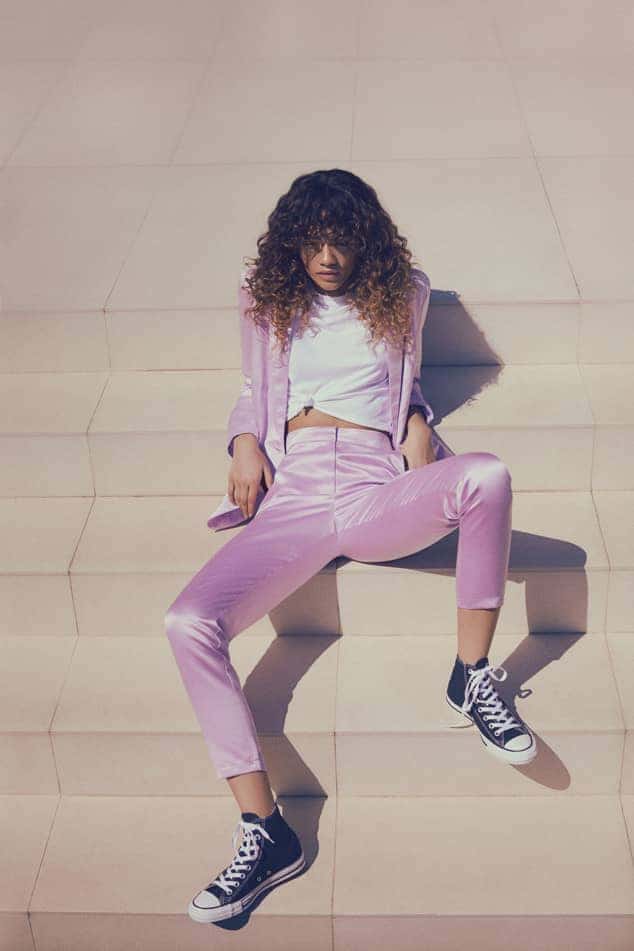 The collection will range from £10 to £55 and will be available from a size 6-22, with something for everyone.