Covid-19 has cancelled all normal spooky celebrations: no haunted houses, large parties and trick or treating. But we can still celebrate from home. Months of costume-planning is swapped for comfy pjs and parties for a binge-watching movie marathon, or celebrating spooky over Zoom with your friends.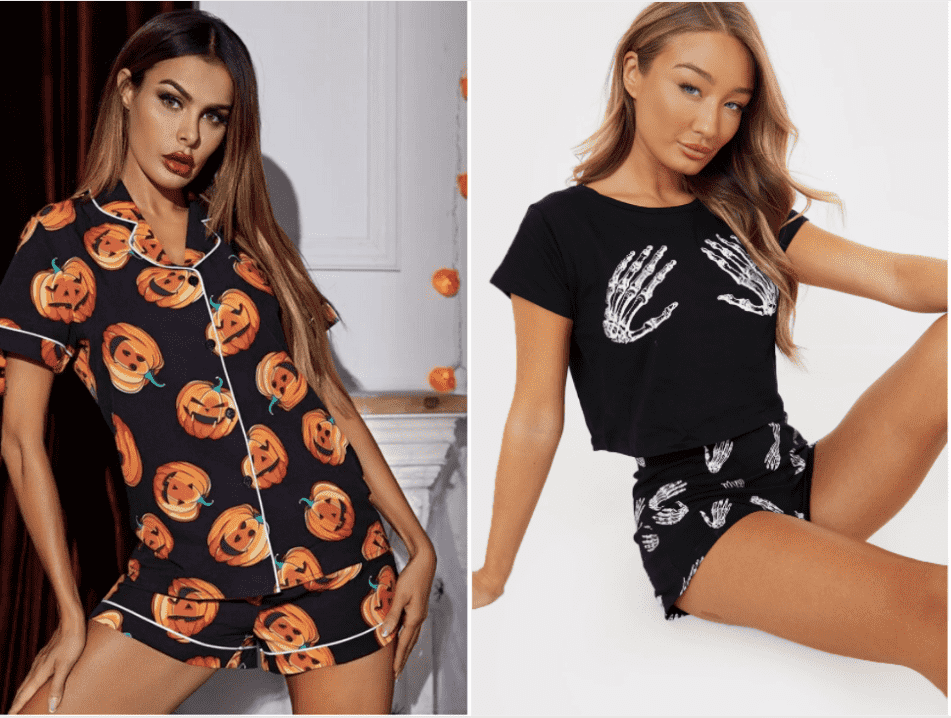 Swap out your usual costume for something comfortable and occasion-appropriate with these pj options. Choose this pumpkin shirt and shorts set from Shein (£16.99) or if you want something subtle, opt for this black shorts and crop top set with a skelton print from InTheStyle (£18).
If dressing up is more your thing, whether having a virtual party with friends or for a pre-10pm outing within your household (whilst abiding by government guidelines) then the perfect outfit is out there for you.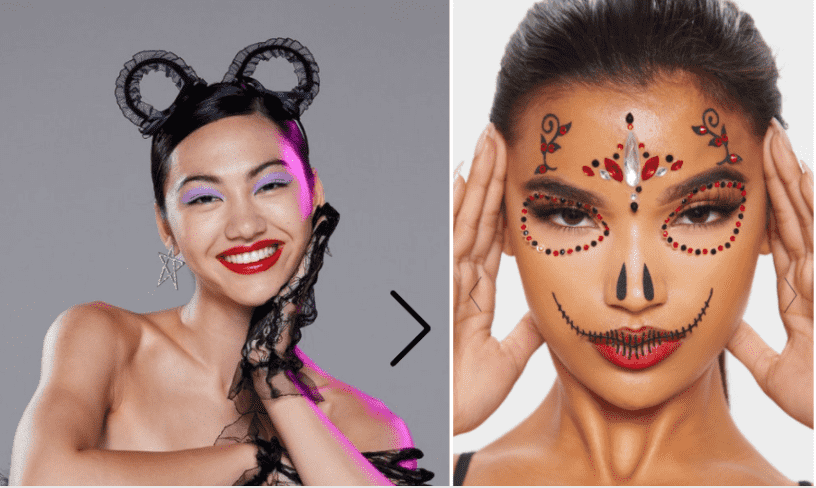 Any simple outfit can be accessorised with a Halloween-themed headband, in the words of Karen Smith from the 2004 romcom 'Mean Girls', "I'm a mouse duh". This headband (above) from Nasty Gal (£8) features a structured mesh, satin band with bow tie detailing and mouse detailing. Or if you want to experiment with your makeup and get creative take red skull queen jewels from Pretty Little Thing (£3).
The not-so scary mask you need this Halloween is these pandemic-proof face coverings, the new accessory of 2020 is the face mask and their versatility has them being designed for every occasion and festive season. Make your face mask part of your outfit with this blood bat design covering from Nasty Gal (£10) or a black skeleton smile mask from Pretty Little Thing (£5).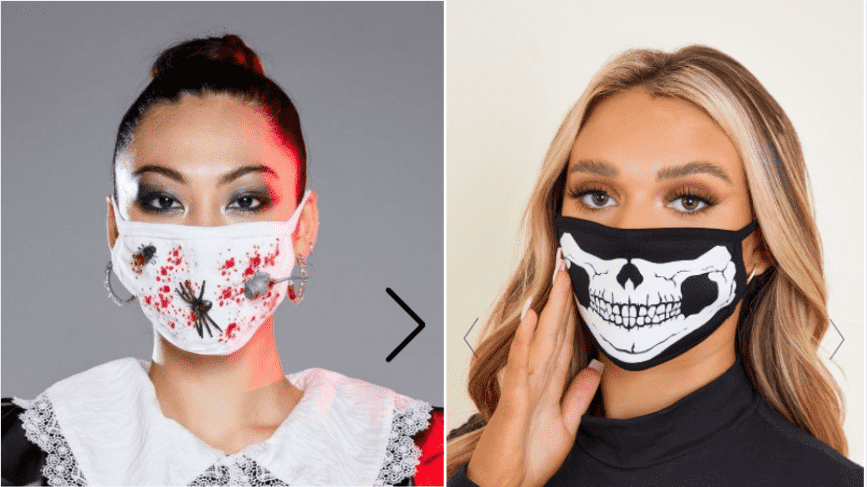 Once your spooky outfit is sorted, if you're having a cosy night in, your film choices have to fit the occasion. Streaming services have plenty of Halloween and horror films to binge watch, Netflix's latest original movie release "Hubie Halloween" stars Adam Sandler, 'Modern Family' actress Julie Bowen and 'Stranger Things' actor Noah Schnapp. The movie centres around a Massachusetts devoted community volunteer who objects to his fellow citizens about their meanest pranks but ends up in the midst of a  real murder investigation. Stream now on Netflix.com
Chose something that all the family will enjoy with the classic 'The Addams Family' (1991) film series, perfect to binge watch over this Halloween season. Stream on Stream now on Netflix.com.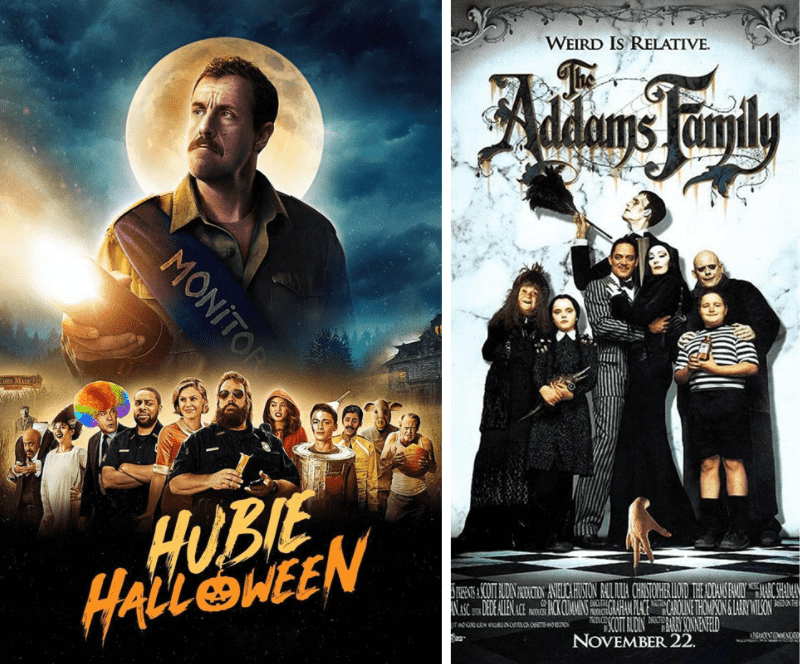 What are your plans for Halloween? Are you dressing up or dressing down? Let us know on Twitter @FashionNorth