Everybody loves a designer garment, but it's often hard to love the price. However, you don't have to break the bank for that high end look. You can easily create some incredible designs with items right out of your home. Try these looks below or use them to inspire your own creations!
Signed, Sealed, Delivered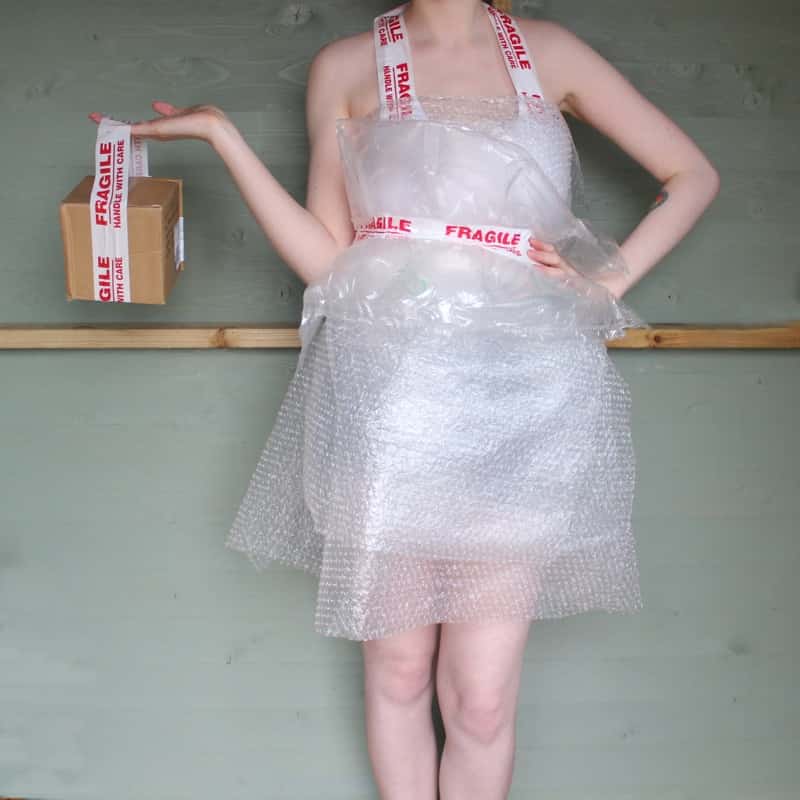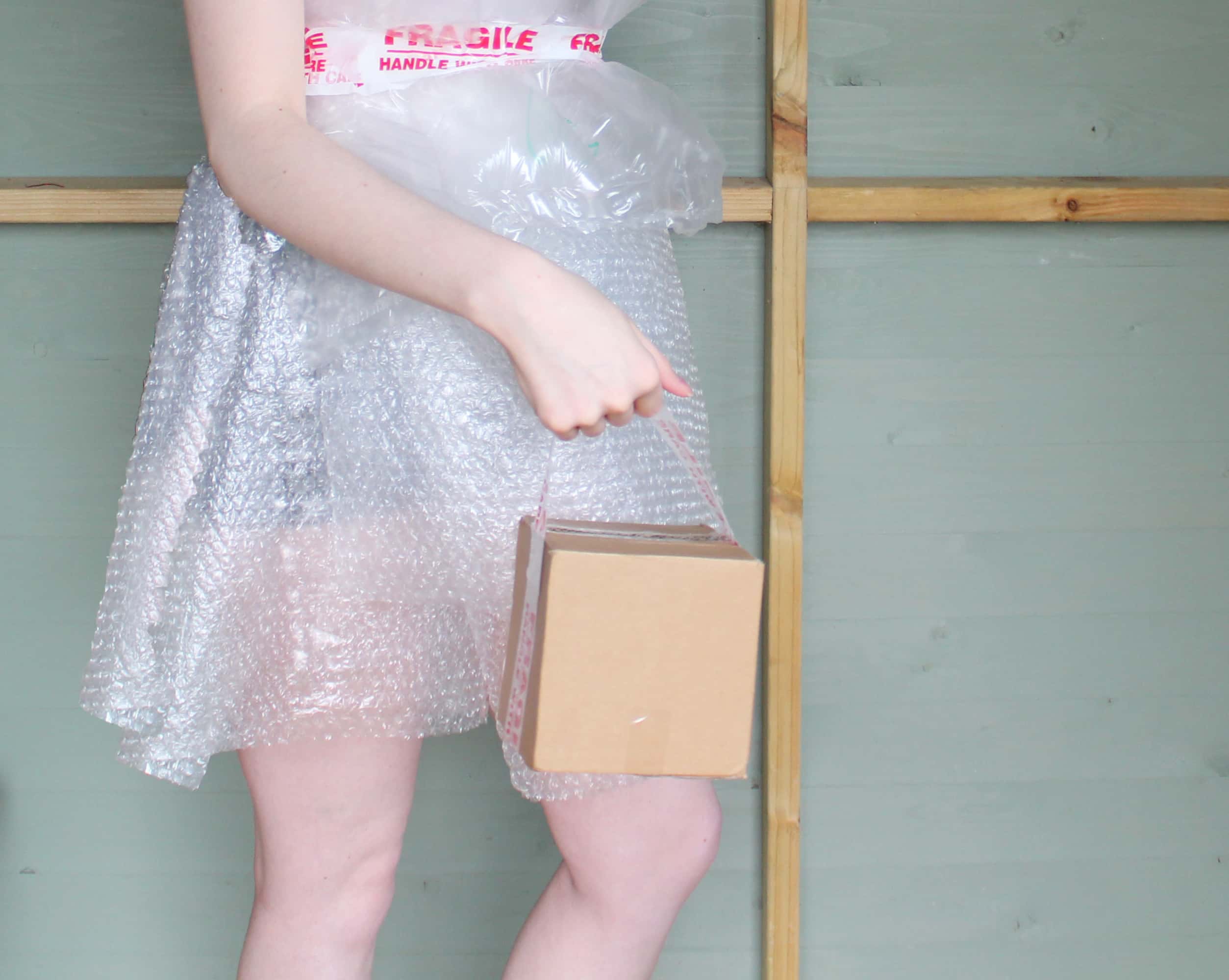 This dress was inspired by parcels and was created using bubble wrap, air cushion packaging, parcel tape and a cardboard box. Use the bubble wrap to create the base of the dress. You can also add the air cushions underneath the skirt to add extra volume. Then, use more air cushions to create a peplum effect around the dress. Use the parcel tape as a belt to cinch in the waist of the dress and add more definition to the shape. The parcel tape can also work well to create the effect of straps. To accessorise, find a small cardboard box and tape around it leaving just enough to create a handle at the top.
Items You Will Need: Bubble Wrap  – £1.00, Air Cushions – £5.99, Parcel Tape – £1.00, Cardboard Box – £1.95
On Cloud 9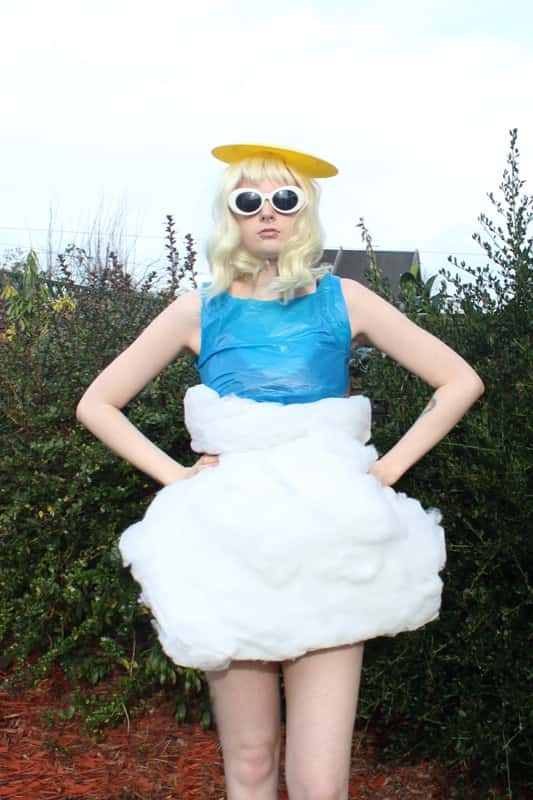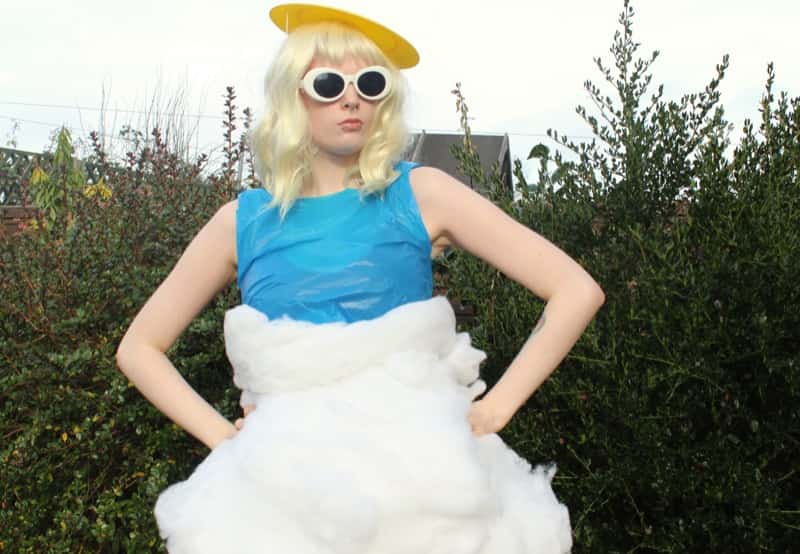 This dress was inspired by the sun and the sky and was created using an old pillow, a blue plastic bag, a yellow plastic plate, a strip of fabric and some elastic. I cut off the bottom of the plastic bag to turn it into a top. I used the stuffing from inside an old pillow and ripped it up a bit to make it fluffier, then I tied it at the waist using an old strip of fabric to create the waist shape. To accessorise I used a yellow plastic plate as a hat. To make the hat I put holes in the plate and tied elastic through it.
Items You Will Need: Plastic Bag – £0.05, Pillow – £4.00, Yellow Plate – £1.99, Elastic – £2.50