This year has been a little bit tough for everyone. The difficult times are leaving independent businesses and shops and its employees struggling, a lot of them lost their jobs or have to do their jobs on a part-time basis from home. The special conditions have impacted charity shops across the whole UK.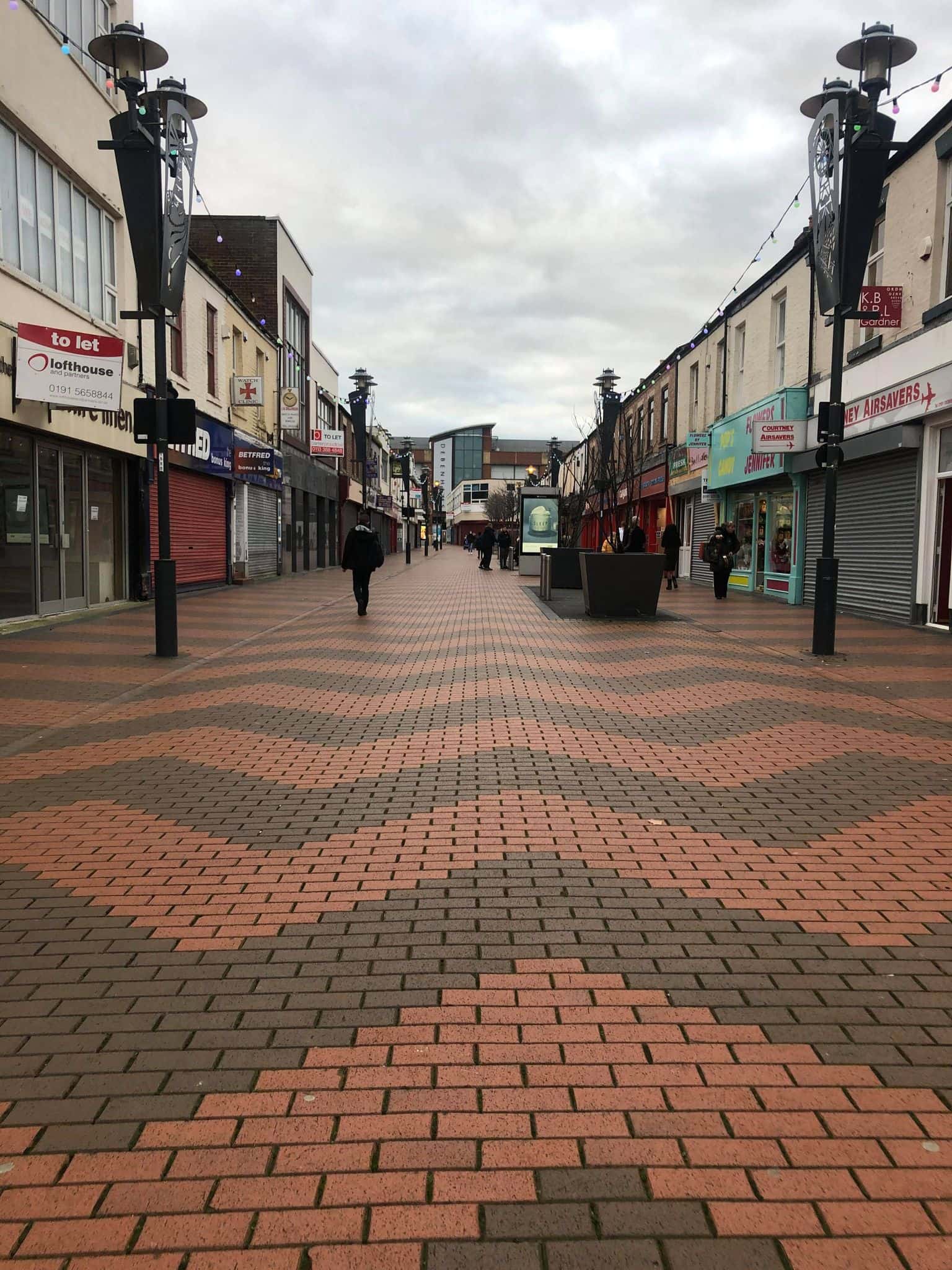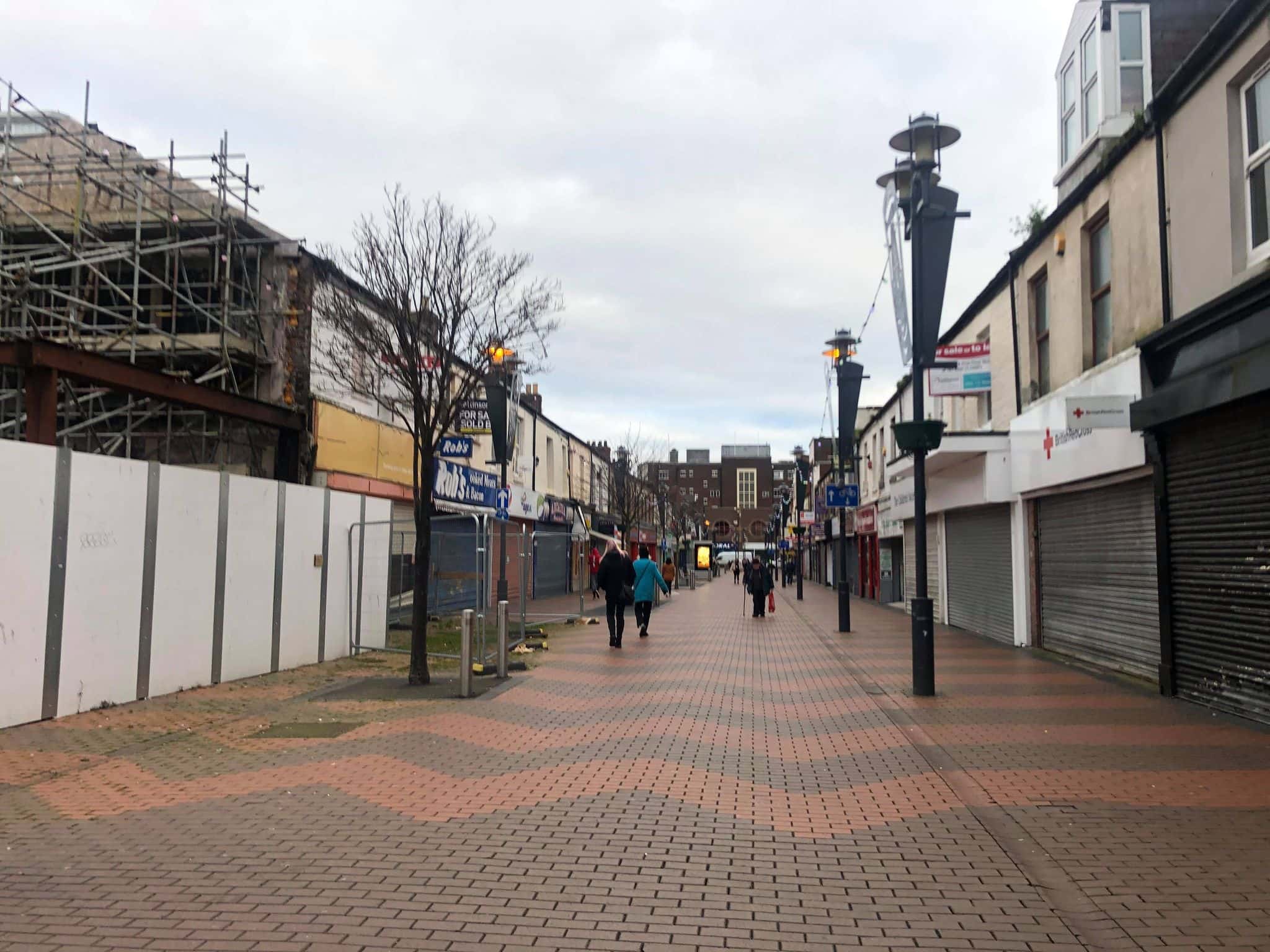 They are shops which work with a certain charity which fundraise money for people with any disability or disease, for old lonely people or children without home. They sell donated second-hand clothes, home decoration, kitchen appliances, toys, books etc. Sometimes, you can find clothes from famous designers in a great condition or fashion pieces from the old collections. Proceeds of the sale go to the charity to help to vulnerable people. Ordinary shops which sell the clothes are often running as the physical stores and online too. But what about the charity shops? 
They have suffered because of the coronavirus pandemic, as many of their funds came from the charity shop's selling.  
"Every pound raised in our shops helps us to support the 7.4 million people in the UK living with heart and circulatory diseases, many of whom are at increased risk from Covid-19. Shopping at the BHF will help us, help them." said Allison Swaine-Hughes, Retail Director of British Heart foundation in the statistics from August. 
Further she said "This pandemic has been devastating for so many of us and the reopening of charity shops is going to be vital for millions as we look to recover. Charity shops provide high quality items at affordable prices, power charitable services that have never been more in demand, reuse thousands of tonnes of items and provide a community space for so many volunteers and customers."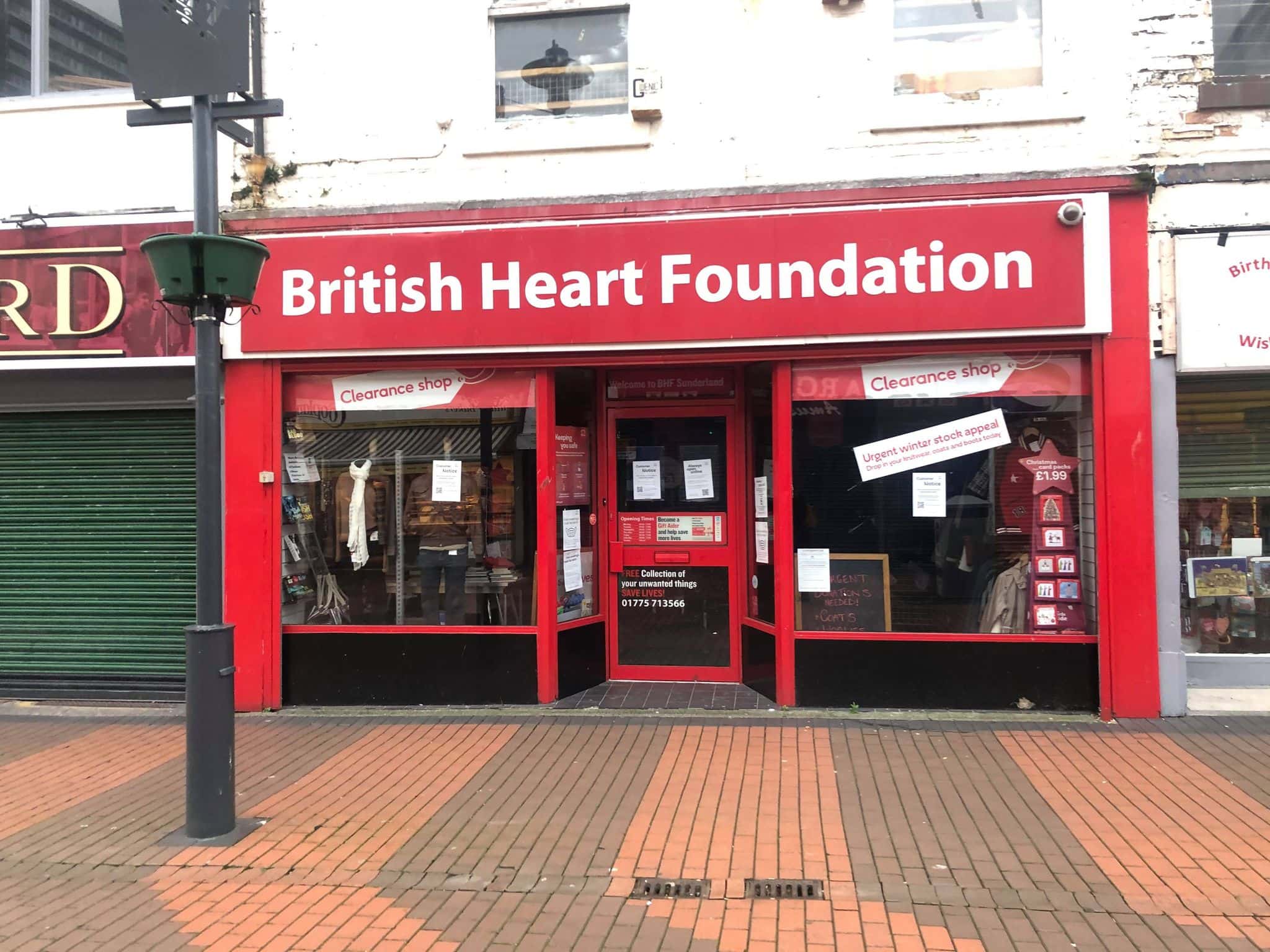 Due to the second lockdown which has lasted from November 5 until December 2, all the charity shops are closed. That's the reason why it wasn't possible to speak to someone who could give us specific information about the shops, it is not possible to reach the people who work in the shops and managers can't specifically respond to the question how coronavirus affected charity shops. We got following statements from the charities. 
Red cross: "You may not reach anyone because all our shops are closed. They may open again the next week because we are at the end of the lockdown. A lot of people have crossed on volunteering and they may work just Monday, Wednesday, Friday. Like I said a lot of shops are closed so they are not working, so might nobody in there."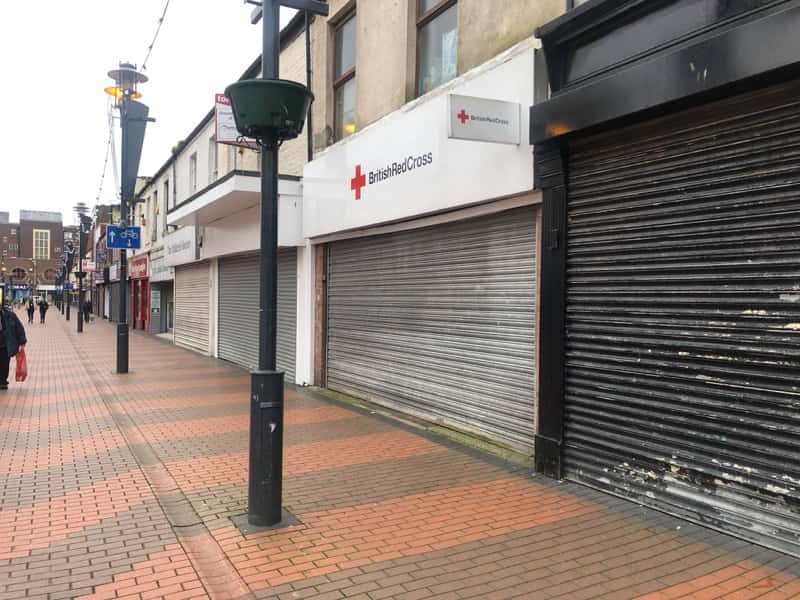 Barnardo's Media and Communications Manager Matt Beer, said: "I am not getting any responses – with the shops shut there is simply no one there to respond to me so we might not be able to help. This is the situation as it stands from our website."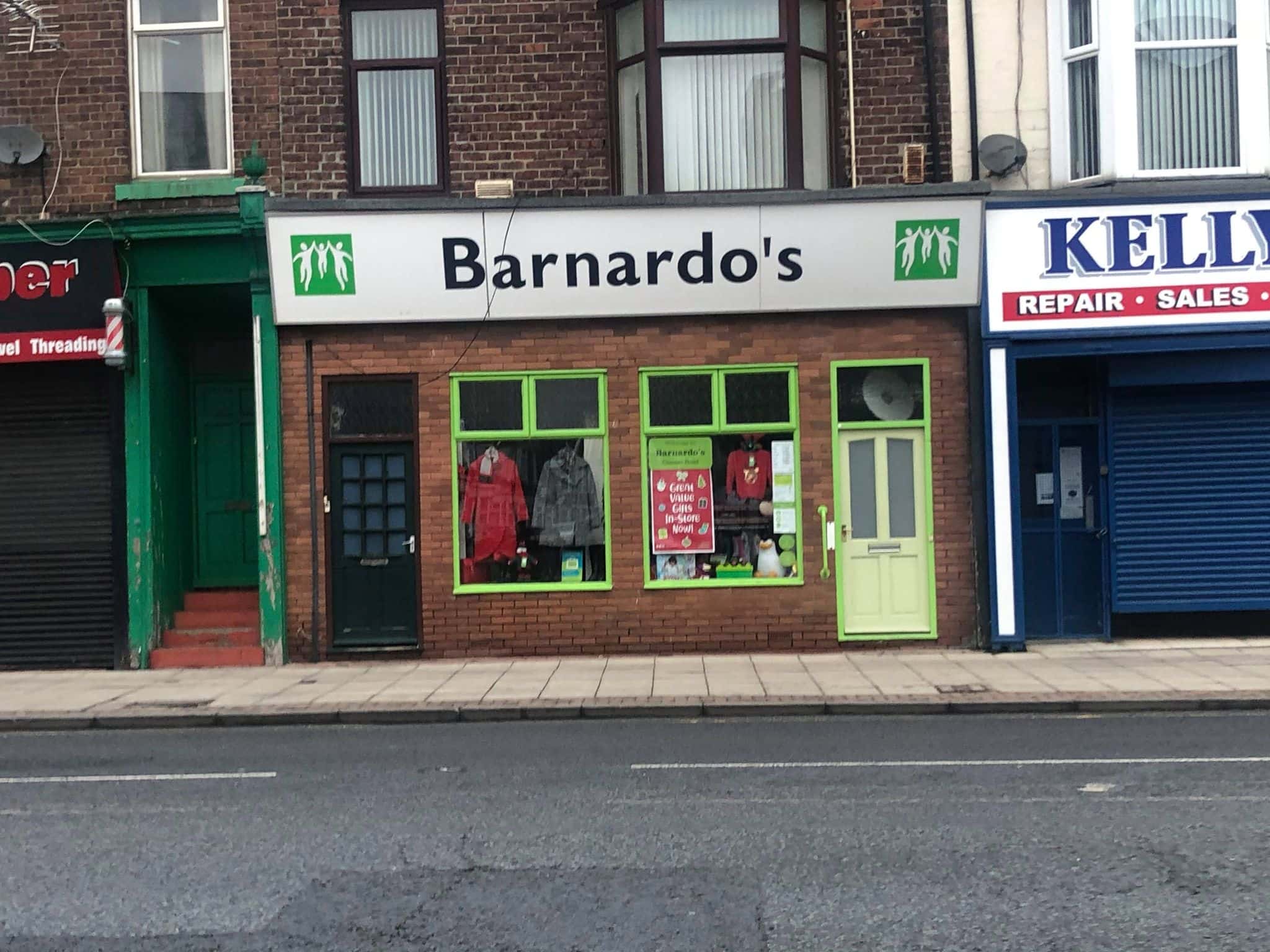 Although, Media and Communications contact from The Salvation Army charity thinks that its charity shops might not open straight after the lockdown: 
The Salvation army:" I don't think so I can help you, we have all our charity shops closed because of pandemic. I really don't know if they open again the next week."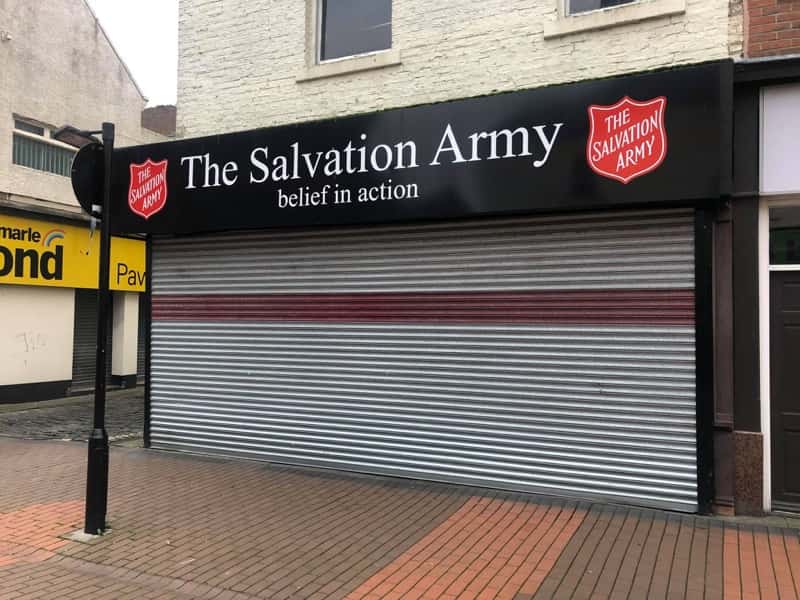 It looks uncertain for the charity shops but BHF statistics from August show that its fate is not indifferent for people.
They made a survey and asked people questions about the charity shops, they got following information- almost 30% of adults said that supporting charity shops is now more important than ever and 40% of them said the charity shops help them to shop sustainable and therefore protect the environment. 
The reasons why people like to shop in this kind of shop are following:  
71% of asked people said that shopping in the charity shops is low-cost and available even for those who have to fight with financial problems.

 

68% of people who responded to survey said they like to do something good for vulnerable people, even more in times like these, when those people are struggling so much.

 

55% of them think that with charity shops you can be more sustainable.

 
Another great information from the survey is that 19% of young people aged 16-24 think about the environment and being sustainable is very important for them.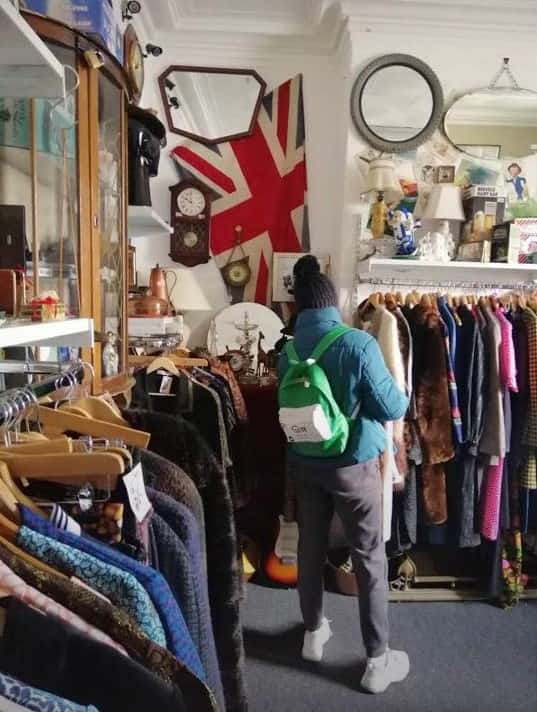 Even with the shops open again, there are still coronavirus restrictions and no one is sure how long they will stay open. Fortunately, the charity shops run online as ordinary shops too, so you can support them in many other ways. 
Peter Haden, Oxfam's Retail Director, said: "It looks like people brought forward their Christmas shopping ahead of the lockdown, focussing on Christmas cards as a way to stay in touch. We're grateful to them and now we are asking them to continue shopping with us online to limit the financial effect of the new lockdown. Every day our physical shops remain shut we'll lose more than two hundred thousand pounds – enough for 20,000 people in vulnerable communities to receive life-saving clean water, handwashing facilities and supplies for healthcare workers. By Christmas shopping online, people can help us to keep delivering this vital work when it's needed most." 
 Do you shop in charities shops? Will you support them during pandemic? Maybe you will find a perfect Xmas gift for someone. Let us know in the comments!