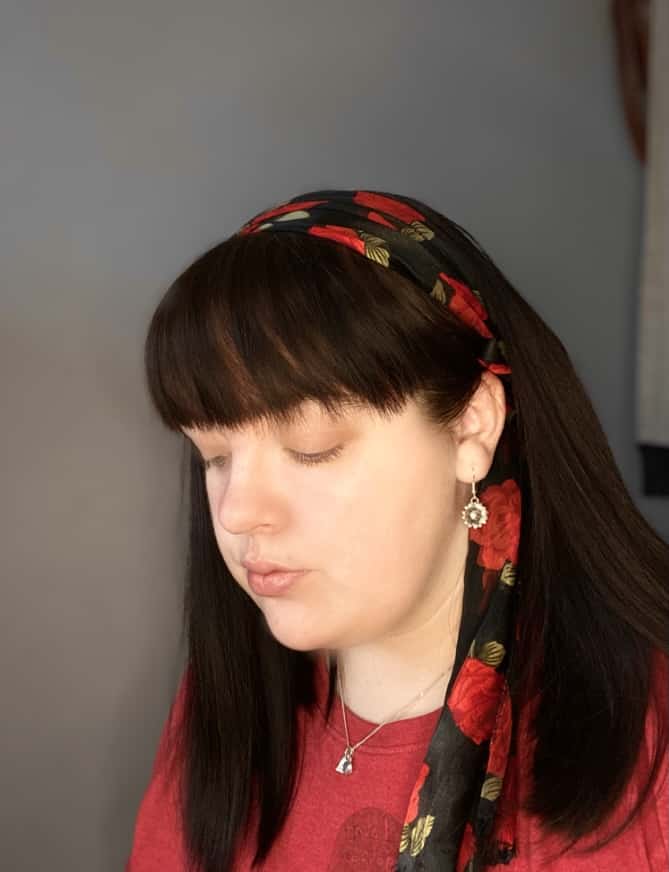 By adding this simple satin rose printed scarf, you can elevate your look by tying it around the back of your head for a coordinated and cool pop of colour to your look.
Why not try to match elements and colours of your scarf to your outfit? Or even wrapping one side of the scarf underneath your hair leaving one side down to mix with your hair?
Always remember to tie the scarf in a neat double knot on the side of your head, to ensure it doesn't budge during the day.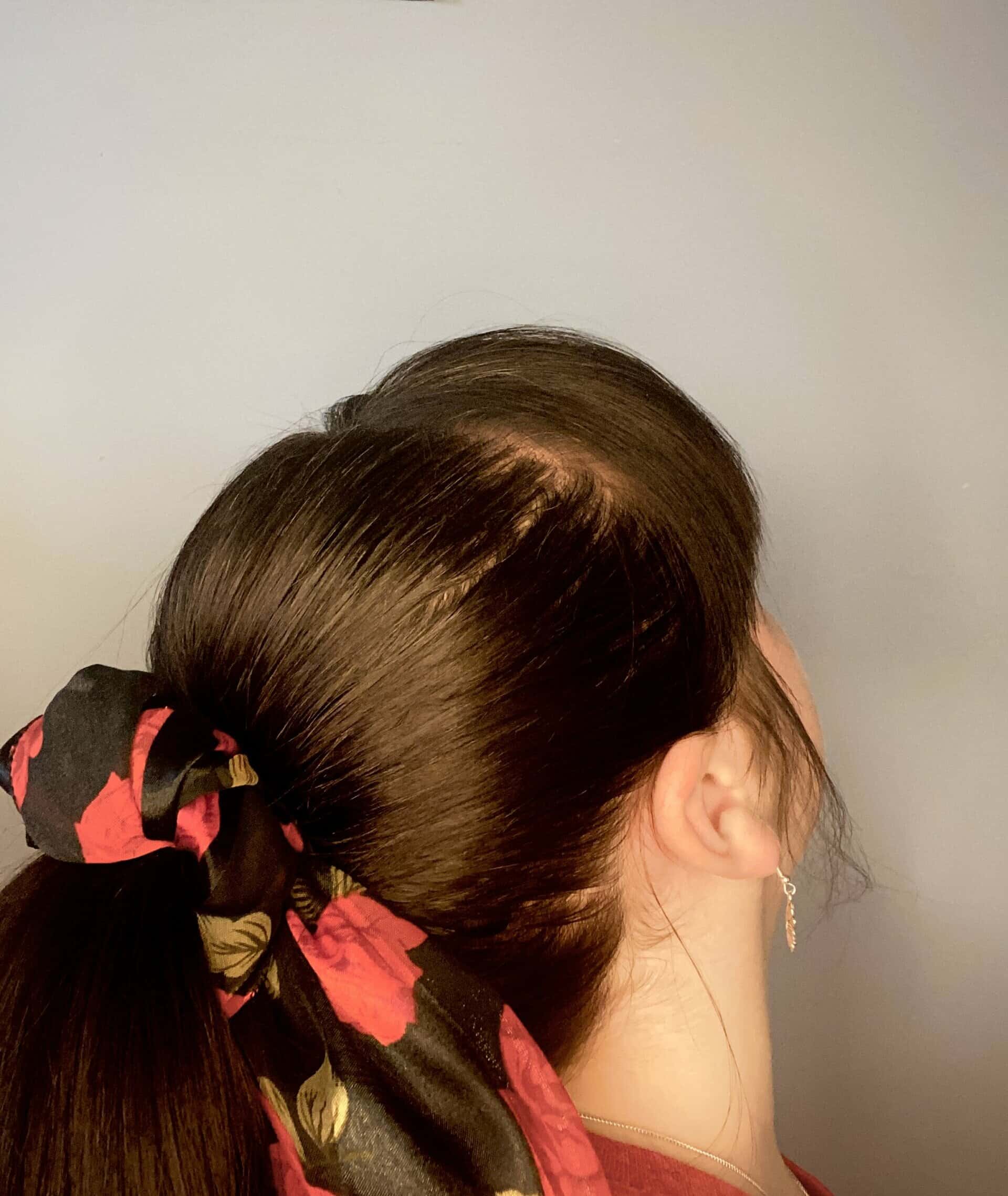 Another way to style a scarf that you have lying around is by wrapping it around a hair bobble, leaving two tails of the scarf draping down your ponytail.
In less than two minutes you have a hair scrunchie that adds that extra something to your style and outfit.
Why don't you try different styles with this scrunchie, by tightening the scarf more around the bobble or keep it loose let let things flow down your outfit?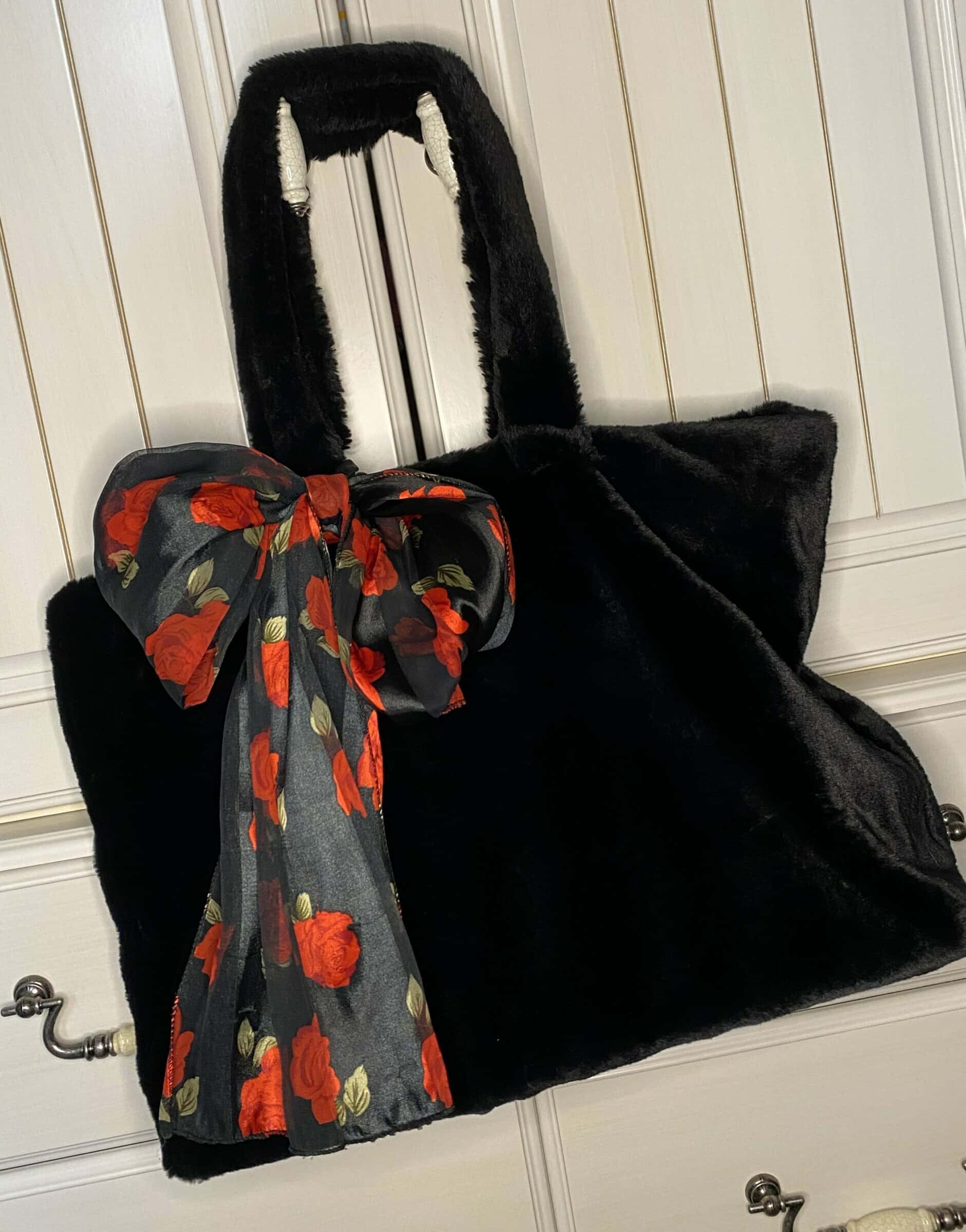 You can even style your scarf by tying it around the straps of your favourite statement bag and tying it into a bow.
This accent for your outfit is perfect to add a pop of colour to an outfit that may feature dark colours, or if you just want to add sone fun to your look.
Remember to tie the bow tightly around the strap so it doesn't fall or droop during the day. 
You can even tuck the tails into your bags for a cleaner look.
Scarf is styler's own, but you can find a similar scarf on Matalan for £6
The fluffy tote bag is from PrettyLittleThing, for £22