Trench coats are the perfect transitional outer layer for this time of year as they're light, comfy and they go with everything! Trench coats are so versatile and can easily be dressed up or down.
Casual!
For this look we paired the trench coat really casually, with a tracksuit and a beanie. The trench coat instantly elevates this whole look and makes it look more put together.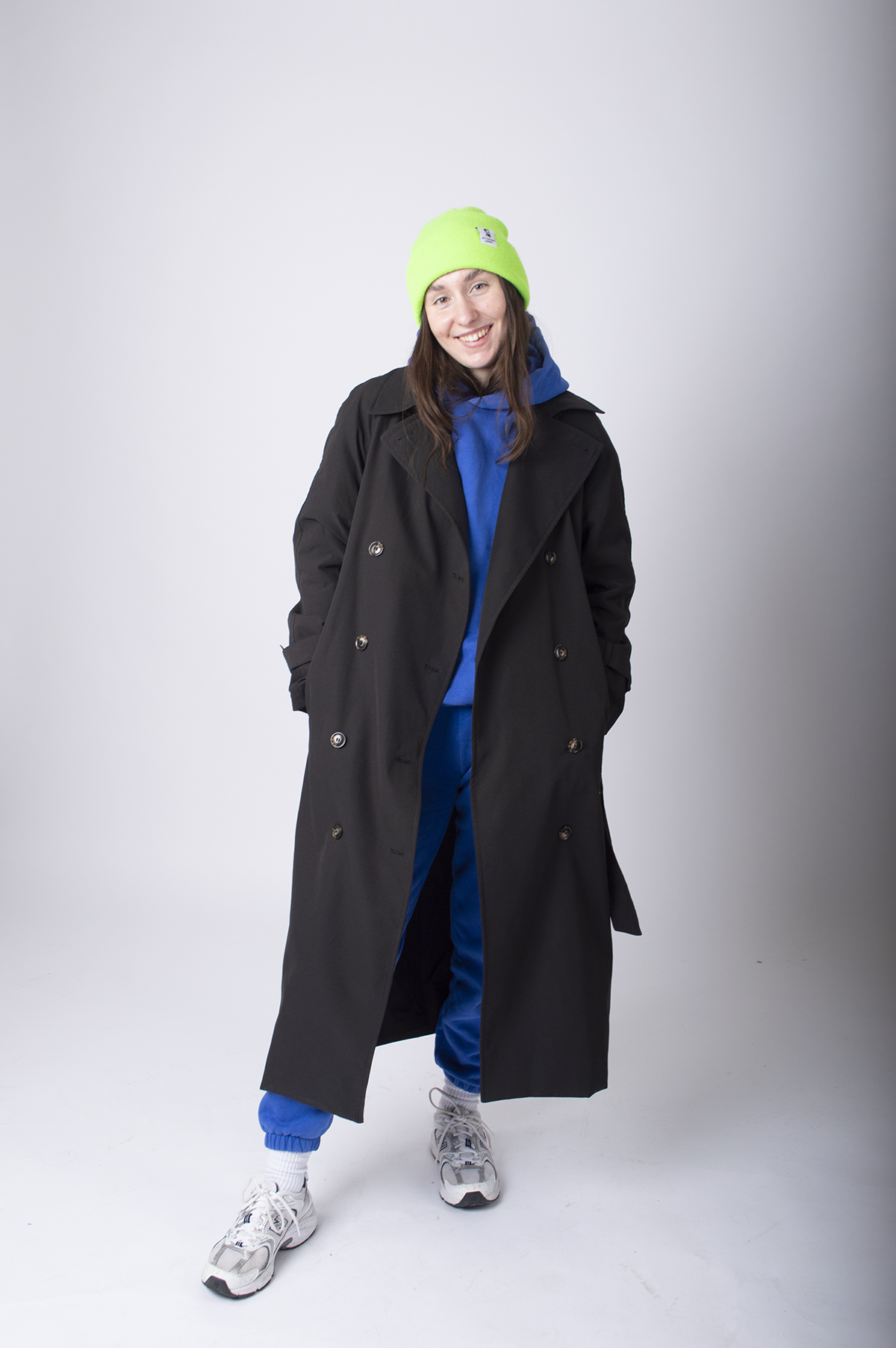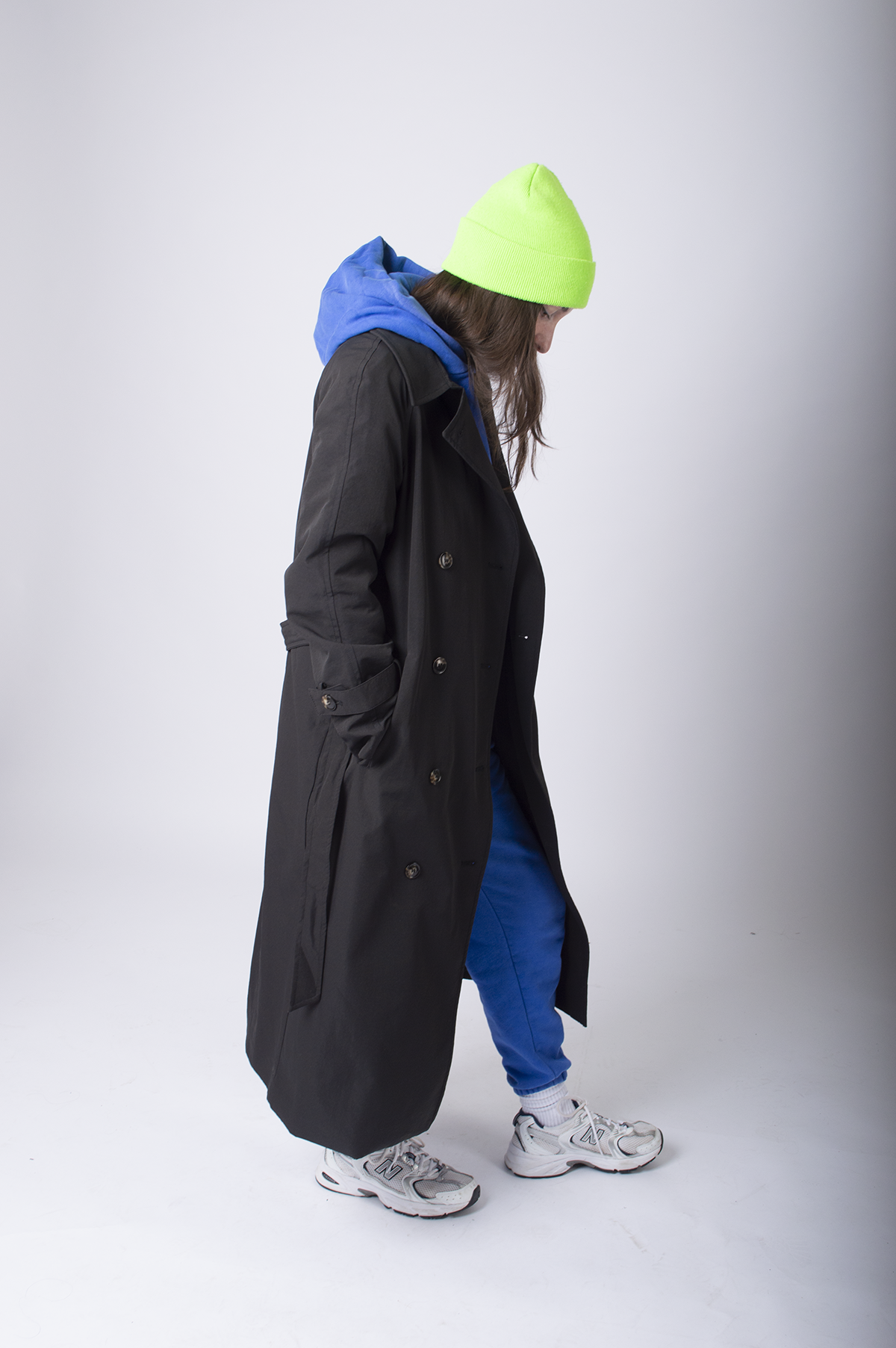 Sporty!
For this look we paired leggings and a sweater with trainers and high rise socks underneath the open coat. This is typical of something you could wear in the gym, but the coat transforms the look into an outfit perfect for uni or coffee runs.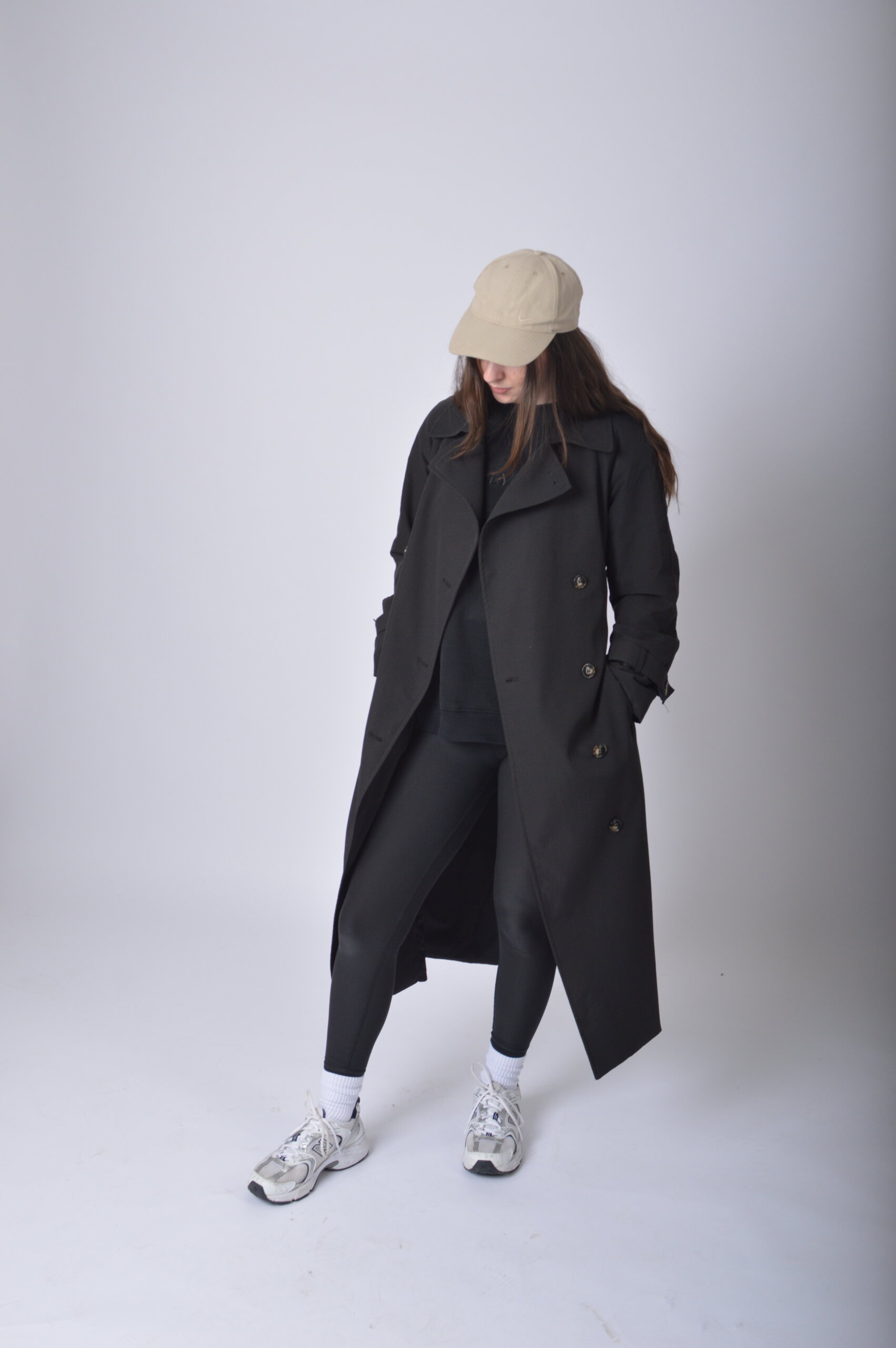 Dressy!
For this look we tied the coat closed which instantly gives off a more put together and classy vibe, perfect for evenings and going out.