Denim is the one item that every single woman has in her wardrobe. Whether it's jeans, shorts, dresses, dungarees, jacket; we all own something.
However, some tend to see denim as a relaxed look, to throw your comfy jeans on when you're going shopping or choose your denim dungarees on a warm sunny day or on holiday. Very little people are daring with their denim and tend to stick to these generic trends as a safe bet and as something they've just always done. Denim is one of the oldest and stylish items that you can own and it was created to have fun with and show your quirky side.
You can try all kinds of trends, whether it's double denim (please don't channel your inner Britney Spears and Justin Timberlake though!) Or patch work/embroidery denim to different colours of denim. It doesn't have to be boring and it certainly does not mean you have to "fit in" if everyone else is wearing it in a certain way.
Designers from the likes of Tom Ford, Dolce & Gabbana to Gucci have all tried different ways of fitting denim into their shows recently with both men and women's fashion and they have certainly been a big hit!
Below, Fashion North give you a helping hand on how to do the denim trend for any occasion, any body type and any style preference!
Boot Cut Jean – Going out for the evening? Why not leave the skinny jeans at home and test out boot cut or flared jeans? They look super stylish and flattering for long legs while being comfy all in one! Pair with a cute embellished crop top, some classic stilettos and a bold clutch bag and you're good to go!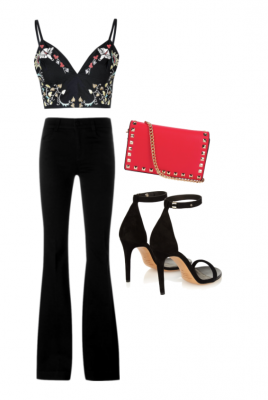 Skinny Jean – Normally the safest choice of all! The skinny jean, they come in pretty much every colour known to man and you can pick them up in pretty much every store out there. Jeans can also be smartened up and work great for going to work too. Team yours with a crisp white shirt, smart heels, a tailored boyfriend/duster coat and your favourite tote handbag to show you mean business!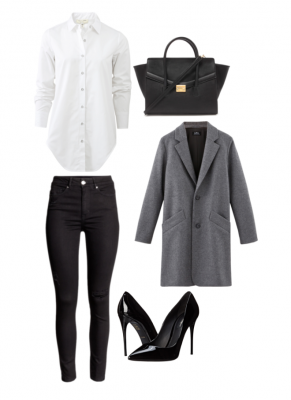 Ripped/Embellished/Embroidery  – Jeans don't always have to be plain and classic. Why not try a more fun and daring pair with rips, sequins or patchwork to really make a statement and take your outfit to the next level! Pair them with a slouchy oversized jumper, your favourite trainers and a cute backpack for your every day duties.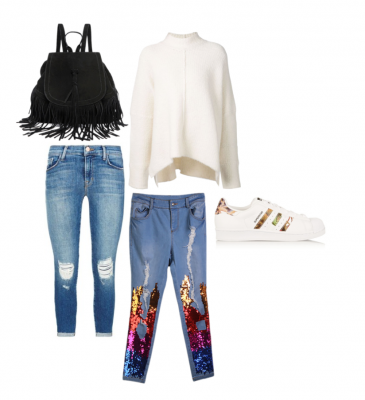 Dungarees – For your everyday errands or a shopping trip with friends, try a more relaxed denim dungaree jumpsuit paired with a chic off the shoulder blouse, some booties and an on-trend backpack. This look screams comfortable but fun and fashionable at the same time.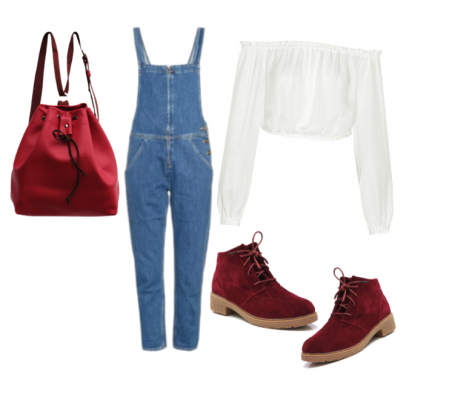 Jumpsuit – For taking your denim all-in-one on an evening outing, try a boot cut, zip up jumpsuit paired with classic nude heels and gold jewellery and clutch bag for an expensive look and a glamorous touch!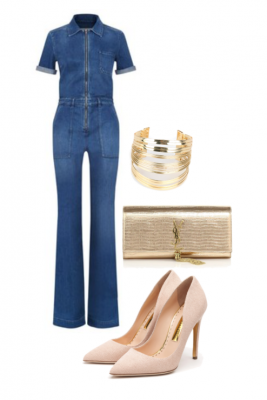 Shirt Dress –  For day time the denim oversized shirt dress is perfect! It's comfortable, versatile and fun paired with some chunky ankle boots, a choker/neck scarf and an across the body handbag.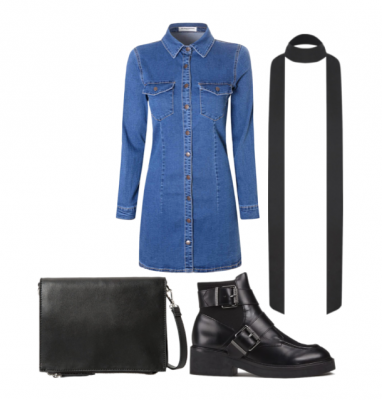 Black Denim Dress – The denim dress can also be worn for a night on the town with your girlfriends or a date night. Just like this one, a pinafore mid-length style is classy, stylish and very flattering! Team it with a pair of silver strap heels, a clutch bag and a white blazer to keep the chill off your shoulders!