We were given a selection of jewellery pieces from Ruby & Oscar, Gold Boutique and QP Jewellers, of which we were then able to style within the studio.
We used a range of our own individual props to help style the photographs and add interest to the image.
Since the pieces of jewellery we were provided with were rather delicate and dainty. I chose to use a sterling silver and turquoise pendant and also chose to use delicate flowers as a prop to drape upon the chosen necklace.
The specific necklace of which I chose to style, was from Ruby & Oscar, a brand of which creates high-quality jewellery for both men and women, all of which follow 'the latest precious metal trends'.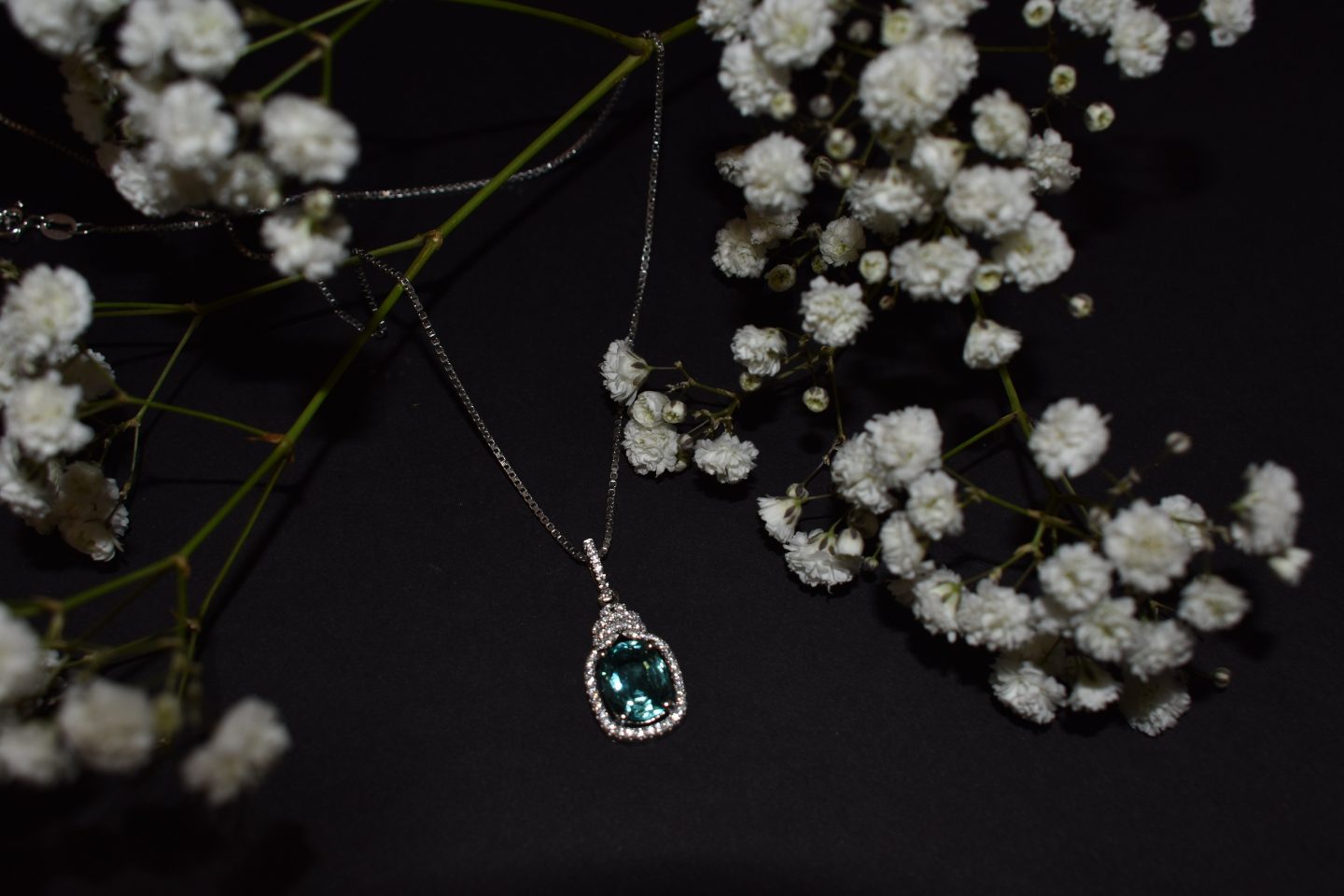 In the photograph: Cushion Cut Tourmaline & CZ Paraiba Glitz Pendant Necklace in Sterling Silver, £95,  www.rubyandoscar.com