As Karl Lagerfeld is honoured at the Chanel catwalk show at Paris Fashion Week, Fashion North looks to the icon for inspiration in the styling studio.
Karl Lagerfeld was not only the director of Chanel but also a fashion icon himself. Never seen without his shades and black suit on, he always looked immaculate.
Inspired by the man himself; this photoshoot gave us the chance to explore our inner Lagerfeld. I chose to wear all black because it represents Karl's classic approach which he not only demonstrated through his own fashion but on Chanel.
The polo neck jumper by M&S paired perfectly with the 60's style skirt from Primark.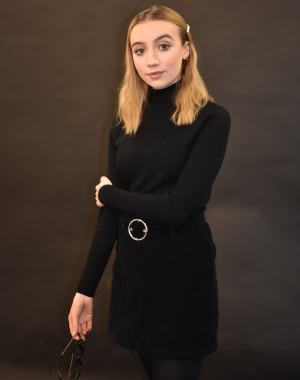 Although the outfit lacked colour, I believe that the fine details and accessories of the skirt and sunglasses added depth to the look.