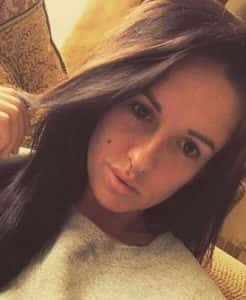 "Your dreams don't end, when you're in the stars." Sister of Christopher Redhead, Katie, is still fighting to keep her brother's memory alive with fashion brand, Kokkino clothing. The unisex brand was created with heartache and devastation, following the death of the local South Shields lad.
Sadly, Chris committed suicide four years ago, and was described by his sister as funny, outgoing and "the positive one in the family".
Originally, Chris and his friend set up a business called Redstar Clothing, which was very successful in the South Tyneside area. He and his friend eventually went their separate ways, which is when he started looking into a new fashion business.
As Chris was known to his friends as 'Red', he decided to call his new venture Kokkino clothing — Kokkino being the Greek word for red. Unfortunately, due to his untimely death on July 23, 2014, Kokkino clothing was nothing more than a dream.
Chris was described as "unique" and "one of a kind" by sister, Katie.  He was the proud owner of a Harley-Davidson and had travelled the world.  He was covered in tattoos and was considered to be the strong-willed member of the family, who kept everyone going with his positive outlook — which is why his death came as such a shock to everyone.
She said: "Still now when I think of it, it still doesn't seem real.  I go to ring him, then I remember."
Two years ago Katie turned her devastation into a positive, when she decided to make her brother's dream a reality as a way of remembering him.  She embarked on her own adventure, and set about carrying on her brother's idea to launch his own clothing line, after finding his ideas on his laptop.
The brand consists of unisex t-shirts and jumpers, with the Kokkino logo emblazoned across the front.  However, Katie is hoping to expand her business by introducing women's wear, kids' wear and accessories, such as skateboards.
"The brand represents keeping his memory alive," said Katie.
"Your dreams don't end when you're in the stars" has become the brand's logo. There were many apprehensions when she began the business, in case people didn't take to her ideas or if people weren't interested in buying it, but this wasn't going to stop her.
Even after battling setbacks and raw emotion she knew this was the right thing to do and she's had a massive response so far.
The first launch of Kokkino clothing massively took off when she did a fashion show at the Riverside pub, where she used to manage. Her story was published in the Gazette and the clothing that had been produced at that point was shown on various models who walked the catwalk.
Katie is now looking for some investment — someone to get behind her, so she can fund the rest of her collection.
"I've done my winter collection and all the designs for it. It's just finding someone to invest in it," she says. "I'm not a designer, but I enjoy doing the quick drawings."
Katie mentioned throughout, that Chris wasn't just her brother, but was a father figure too, and someone she massively looked up to in life. He was an inspiration to her and that's exactly what she wants this clothing line to be — an inspiration to others, and to showcase how amazingly talented her brother was.
She had noticed a little bit of a change in the way he acted, in the lead up to his shocking death, but I don't think anyone ever expected it would have been as serious as it became, and nothing can prepare you for that.
"We used to go to my mam's for Sunday dinner and a usual Sunday would be: [having] the family round; having a laugh; and Chris always keeping the spirits alive.
"We noticed he began acting slightly off. He would just lie on the sofa and not really say anything, or want to get up."
It is hard to imagine the devastation they must have felt at the time of this horrific incident.
"He would always go out [of] his way to help. He would help anyone, even if he didn't know them. He was that kind of person. That was just him."
Katie receives many letters and messages, from people she doesn't know, who had met Chris throughout his life when travelling. Many of them read how inspirational he was and how he changed their lives. The letters and messages she receives keep her going everyday, along with her daughter.
Katie attends Cruse Crew, a bereavement group, where she goes with her daughter and can talk about each family's tragic loss. The group was set up by Lisa Nightingale, with the idea being for families who have been left by loved ones — parents that have lost children and children that have lost parents, etc.
Katie and her daughter attend every Tuesday, where they complete different events, which allows them to enjoy themselves, while feeling like they still have someone to talk to, and the support of the group, which gets them through each day.
"A couple of years back, we had a little memorial at The Lakeside pub, where I had a Harley-Davidson made with his plaque on and we raised around £3,000."
When Katie receives some funding, she would like to raise awareness of suicide and do some charity work with MIND, which is one of her goals for the future. Along with getting some funding behind her, she's currently doing barbering at college and hopes to open up her own barber clothing shop, named "Reds", styled with an old fashioned, industrial-type vibe, where it will be half barbers and half Kokkino clothing, something else Chris mentioned to her before his passing.
Katie said: "At the minute, it's been put to the back of my head, with me having my little girl and working part time at The New Mill, but that's what I hope to do.
"I'm hoping after I finish my college course, with one more year left, I'll have the money to be able to do something like this, to continue to keep his name alive."