Johnny Coca's 'beyond heritage' takes a unique perspective on English tradition. Mulberry offers a classic and modern style inspired by: "the spirit of heritage and the attitude of rebellion". The summer garden party theme showcased a mixture of bright and soft toned garments which reflected their quintessentially British identity.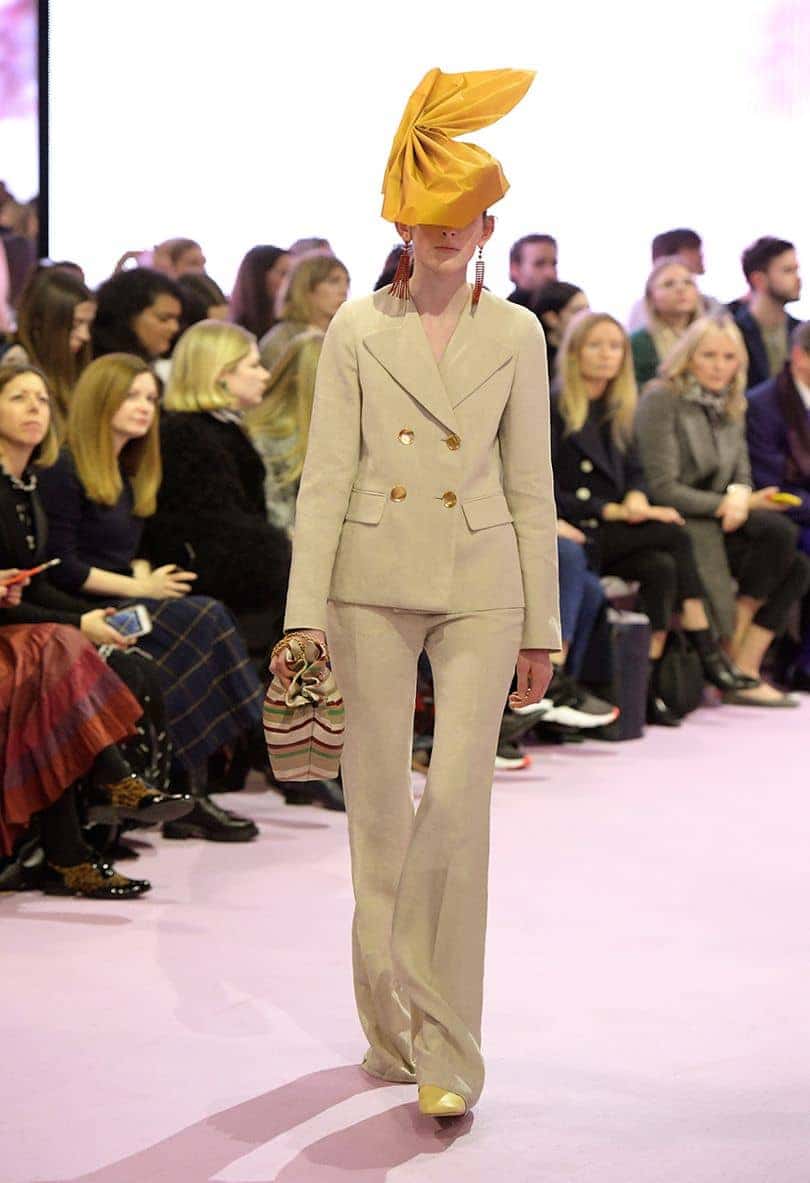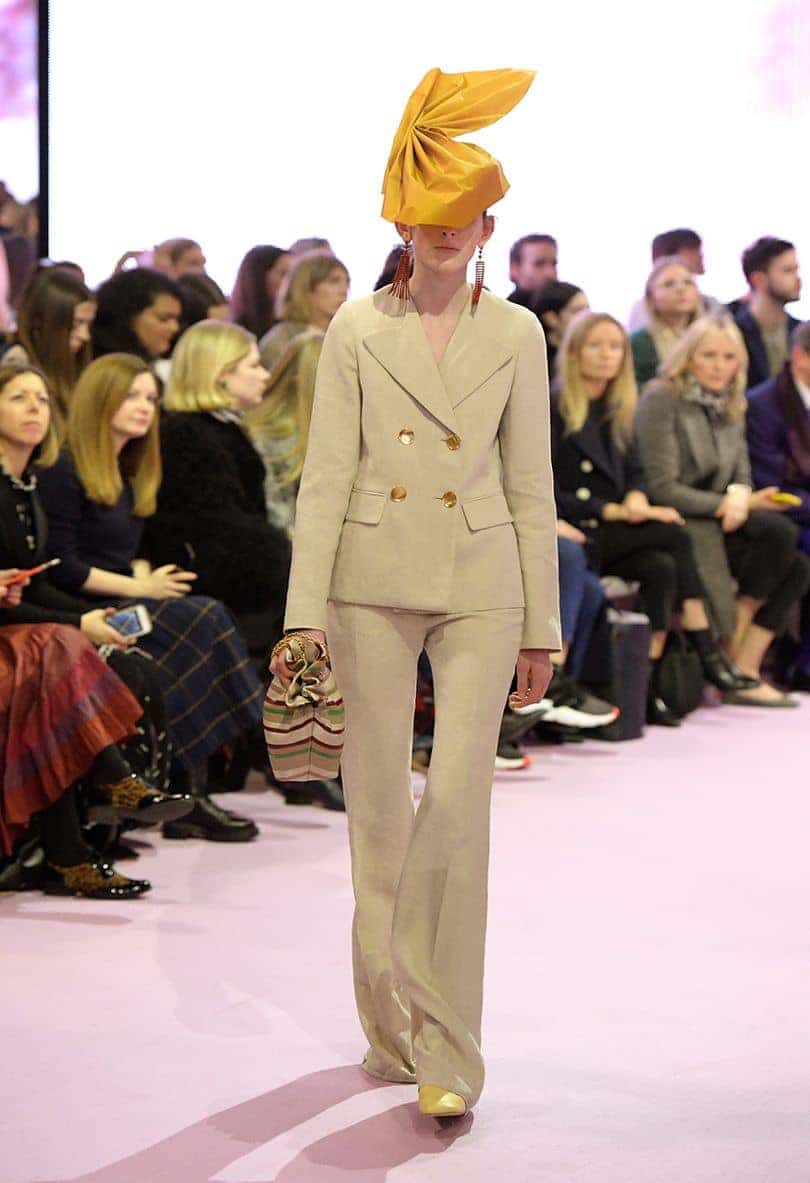 Mulberry's See Now, Buy Now catwalk was held at Spencer House in London where Goldfrapp sang during the Country house inspired motif.
The formal style which displayed a variety of large hats with pops of golden yellow, lime green and powder pink added to the colourful array of designs. Dainty grass green and fuchsia shoes had small ruffled embellishment matched with petite leather clutch bags. The multitude of bright colours contrasts past collections influenced by rural pursuits.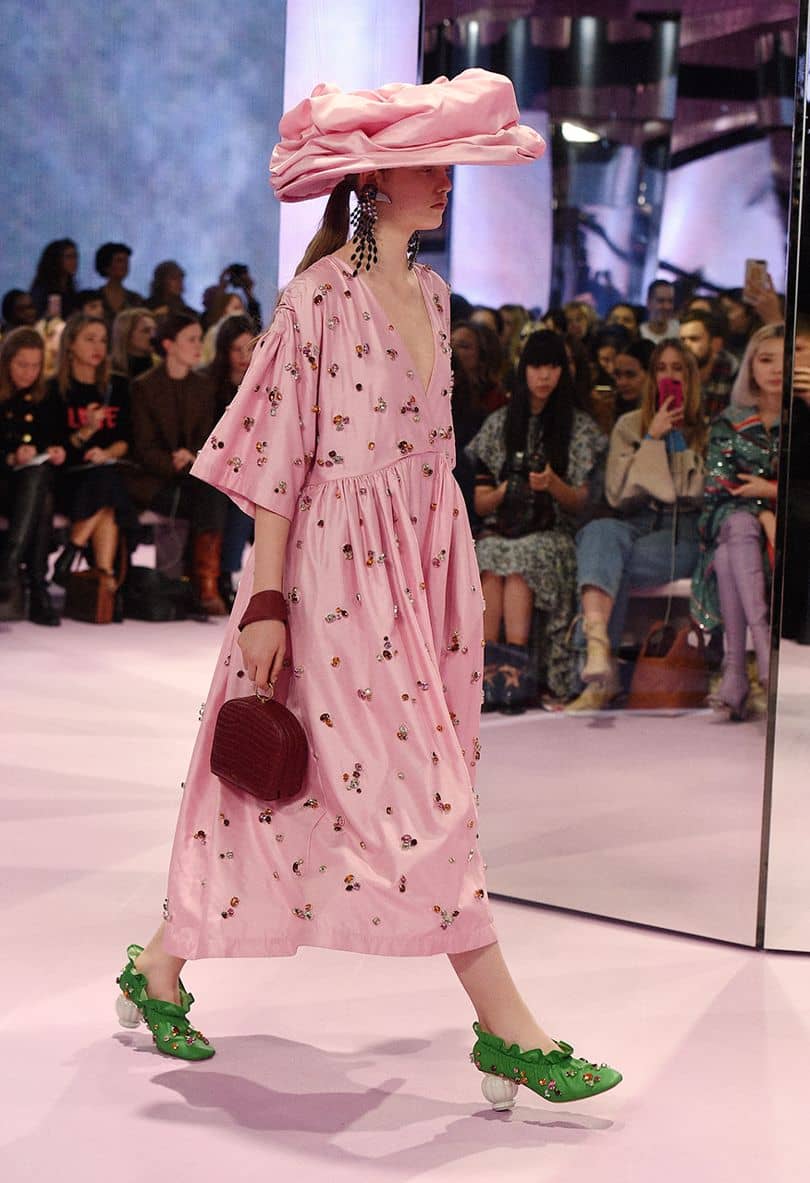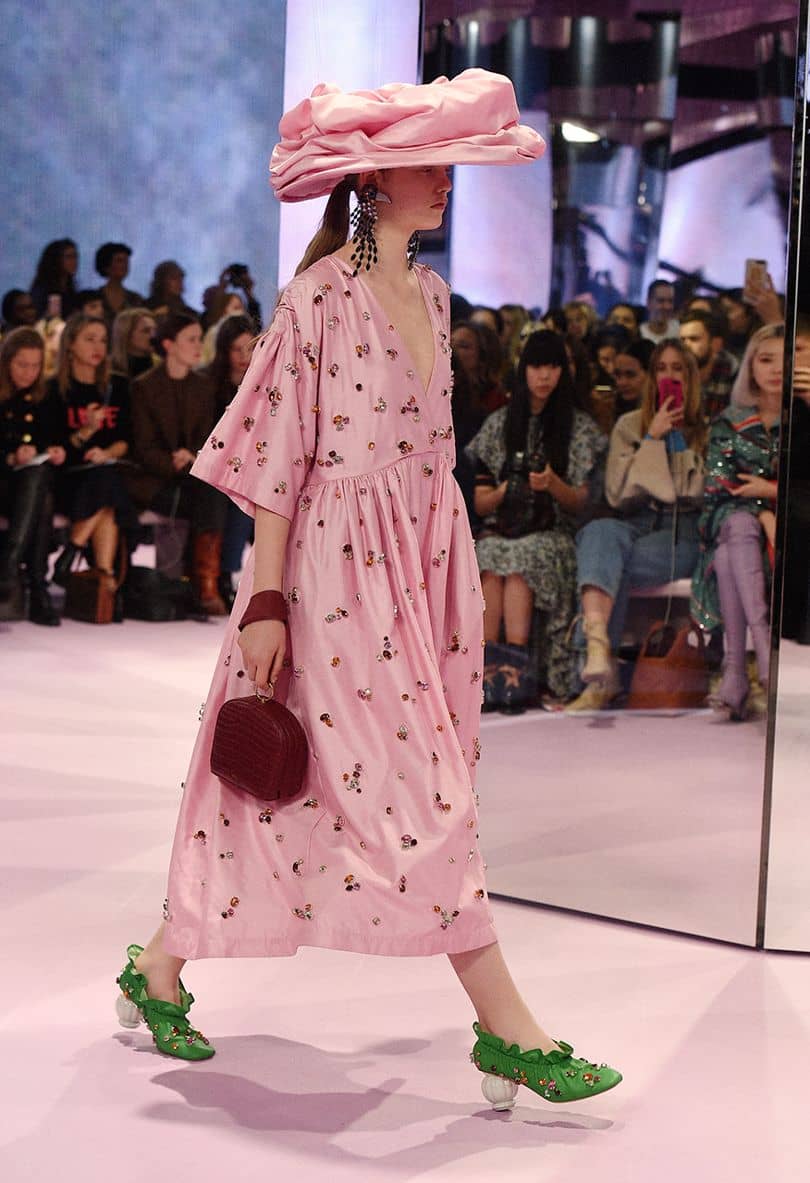 A breath of fresh air was seen in the SS 2018 Mulberry collection with each style being diverse and extravagant. Ruffled silk skirts accompanied by sheer, loose blouses oozed chic. The embellished field green dress captivated eyes, the glistening gems amplified the piece.
Victorian styled heels paraded the runway, the smart black leather with a sphere heel influenced by Victorian sweet boxes were antiquely unique. The whole assortment resembled old England with a modern feel.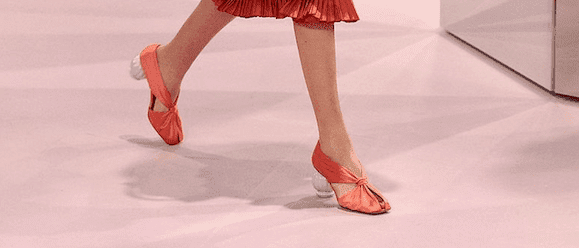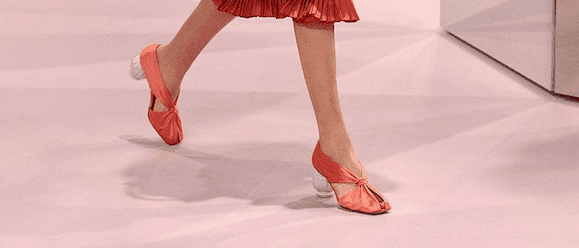 Stunning evening dresses made up of layered golden sequins shimmered under lights, complemented with dramatic drop earrings. Even buttercream yellow and beige garments were illuminated with small, cobalt, leather bags.
Long striped dresses of cerulean blue, cream and peach had classy bishop sleeves and matching tights. Each outfit had a splash of colour to accentuate each apparel.
Coca's collection represents the British archives by embracing the Victorian era but also interweaves contemporary aspects. Classic, sleek attire influenced by aristocratic collections of porcelain resemble the British heritage. This elite collection is both vintage and stylish, giving life back to the past.