We know what you may be thinking, Valentines Day when it's just been Christmas. However, we don't know about you but as soon as January rolled around the shops were filled with Valentine's Day cards and gifts which only means one thing, the new Lush Valentines Day collection is here.
Whether you're happily in a relationship or just looking for a self-care treat, the new collection offers a range of bath and shower products that will put you in great spirits. This year there are some returning favourites and some new additions to try, and there will be something for everyone to choose from. The limited-edition collection is also vegan and environmentally friendly too.
Big Aubergine | £10
Over the last few years, it has become a returning favourite for many because it transforms your bath water into an array of pinks and purples. You know what they say the bigger the bath bomb, the bigger the bath art. It is easy to use simply drop it in the bathwater and watch it fizz away.
Available to purchase here.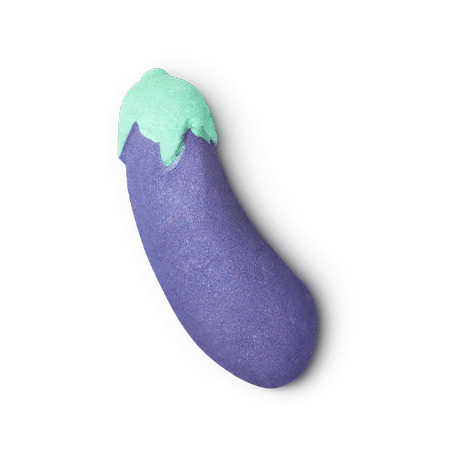 Love Bug | £5
If you were a fan of Lush's Love Boat from the 2020 range, then this will be for you, it has even had an upgrade to look like a VW Beetle car. This bath bomb will race around your bath, fizzing away creating a collage of blues and pinks while filling your bathroom with a tangy sherbet scent of orange and Sicilian lemon.
Available to purchase here.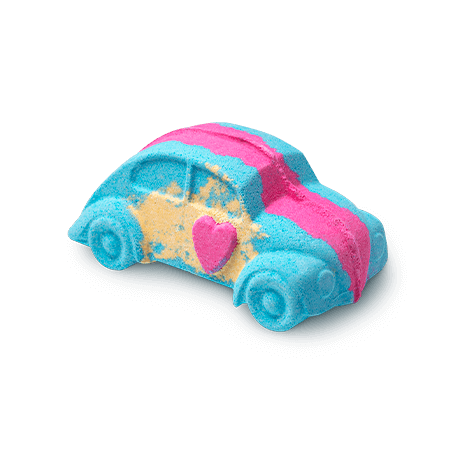 Mr Loba Loba | £3.50
"He's her lobster!" Phoebe Buffay from the hit TV show Friends said it first but let's reiterate that here. This lobster bath bomb instantly fills your bath with shades of pinks and reds and biodegradable hearts with the sweet scent of benzoin and tonka. Valentine's Day is all about self-care why not spend your evening having a relaxing soak with this guy and feel all your stress fade away. 
Available to purchase here.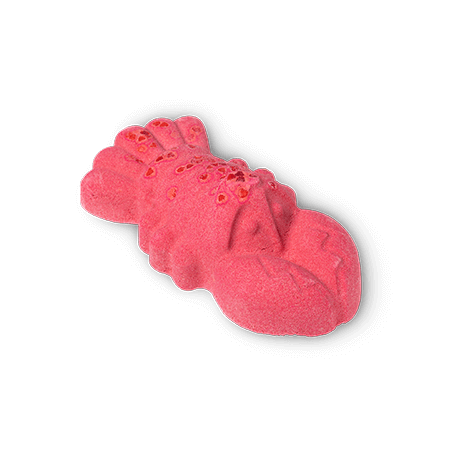 Kim The Carrot reusable bubble bar | £6
If you are a huge Lush fan, you will remember that in their Easter range, they usually have a bunch of four carrots in the form of bubble bars but this year, they decided to switch the shape and include it in Valentine's range. This reusable bubble bar contains fresh carrot juice and lashings of vanilla-scented bubbles transforming your bath into an orange paradise. To use simply crumble under running water and watch all the bubbles form. Move over Kevin the carrot and step through Kim.
Available to purchase here.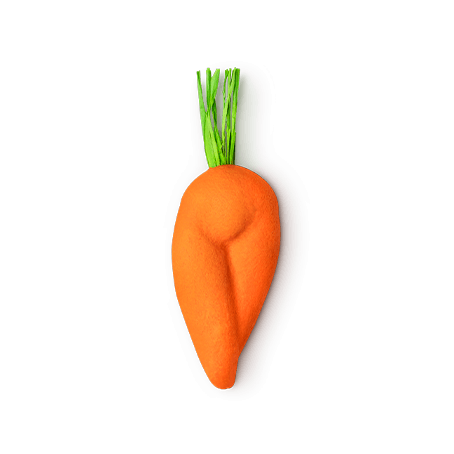 Temptation shower gel | £7-£23 depending on the size of the bottle
Roses are red and this apple shower gel will leave your skin feeling smooth and soft to the touch. Packed with ingredients such as red roses, cinnamon and ginseng, it will leave your bathroom smelling very fresh.
Available to purchase here.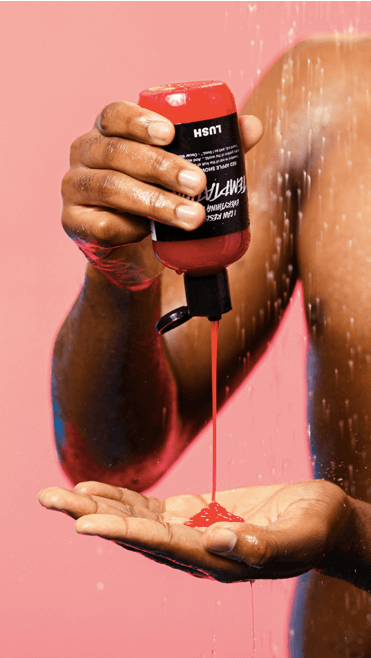 Strawberry heart shower jelly | £5
Calling all hearts, this rich anatomically strawberry-scented jelly will steal your love this year. Simply use in the shower by popping it under running water and lather up to create lots of bubbles before rinsing off for softened skin.
Available to purchase here.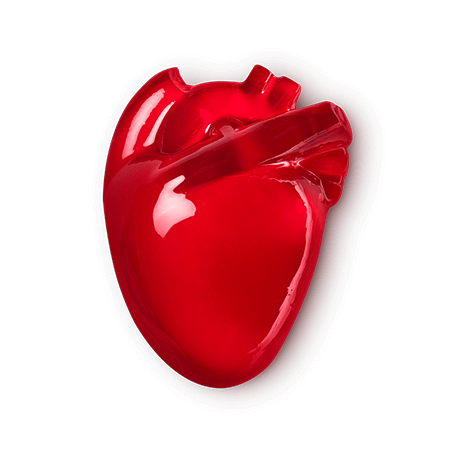 Hot Lips lip mask and scrub| £3
Your lips deserve some pampering treatment this February, and this lip product will be your go-to self-care essential. You apply the mask to your lips for ten minutes, relax and let the magic happen. Packed with ingredients to help soften and hydrate your lips with a cherry bakewell flavour. Once finished, rub the 100% biodegradable mask onto the lips to polish and remove any dead skin cells. Time to puck up this year.
Available to purchase here.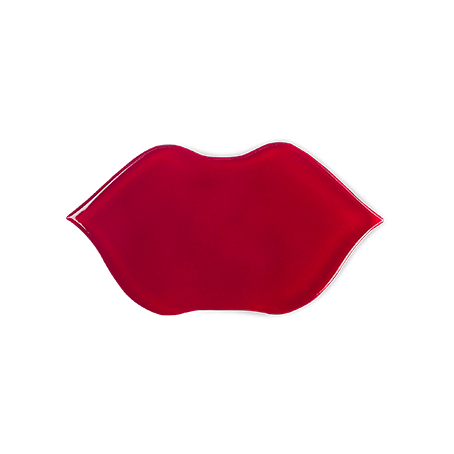 Gift Sets
This year Lush has a variety of exclusive gift sets to choose from if you are looking for a gift packed full of yours or your loved one's favourite products.
Lots of love | £45
This box contains: Temptation shower gel 100g,  New Rose soap 100g, Ro's Argan body conditioner 45g, Groovy Kind Of Love bath bomb, Sex Bomb bath bomb, Tisty Tosty bath bomb and a French Kiss bubble bar.
Available to purchase here.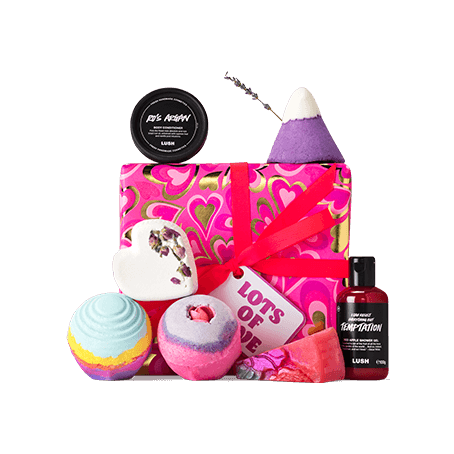 Love trip | £11
This box contains: Mr Loba Loba bath bomb and Love Bug bath bomb.
Available to purchase here.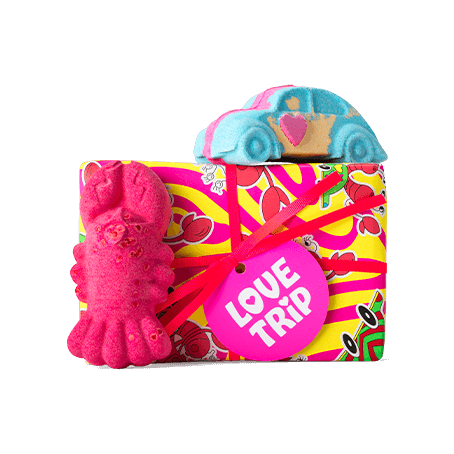 Self Love club | £25
This box contains: Groovy Kind Of Love bath bomb, Unicorn Horn bubble bar, Mr Loba Loba bath bomb, Rainbow bubble bar (mini) and four badges.
Available to purchase here.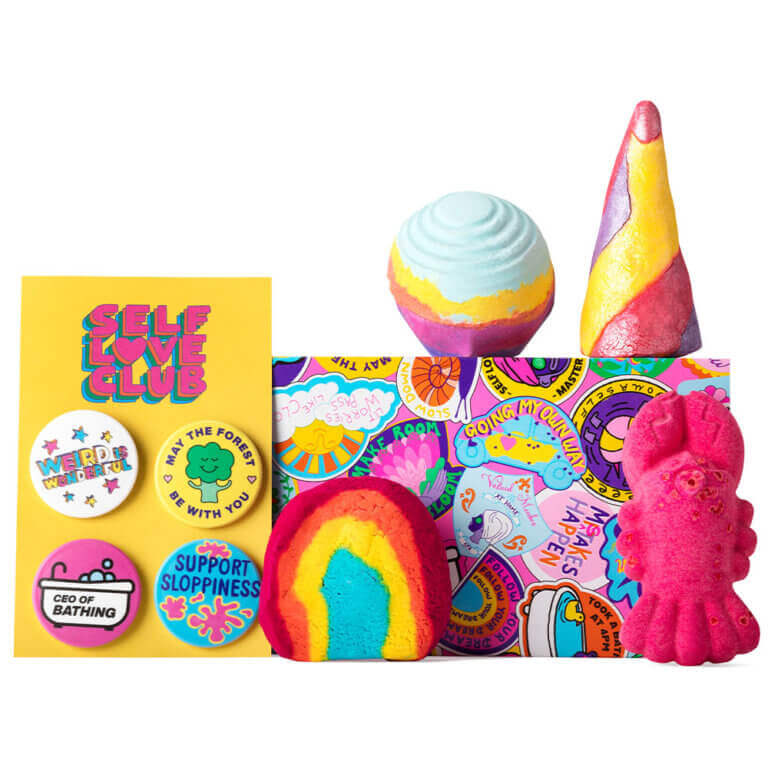 Knot Wraps
If you'd like to let someone know how much they mean to you, a knot wrap is the way to go. Made with organic cotton which you can fill with all their favourite products, you'll be forever in their heart. See our top three favourites below.
Date Night Lokta Wrap | £2
Available to purchase here.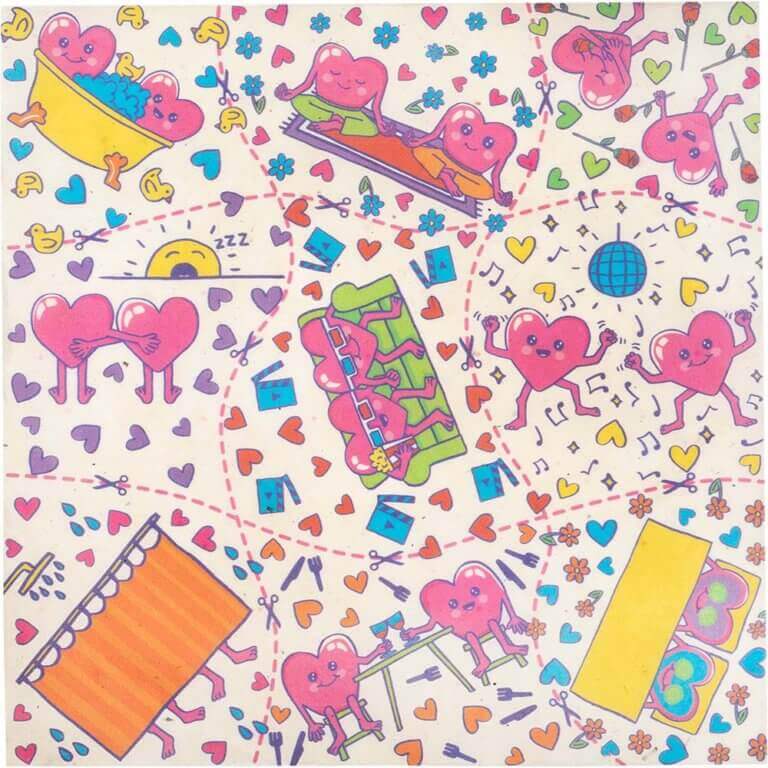 Spoons wrap | £6
Available to purchase here.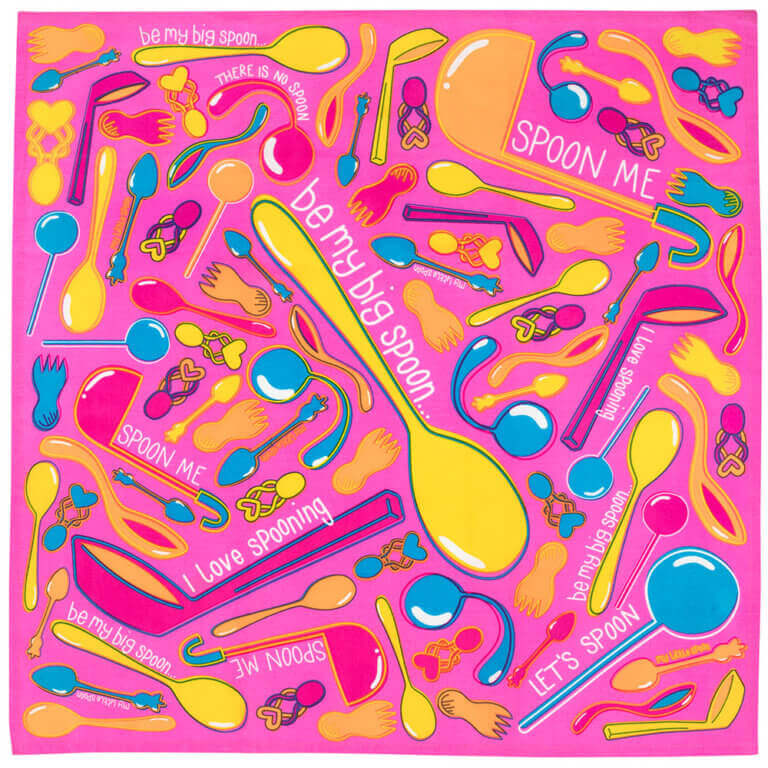 Lush Knots wrap | £6
Available to purchase here.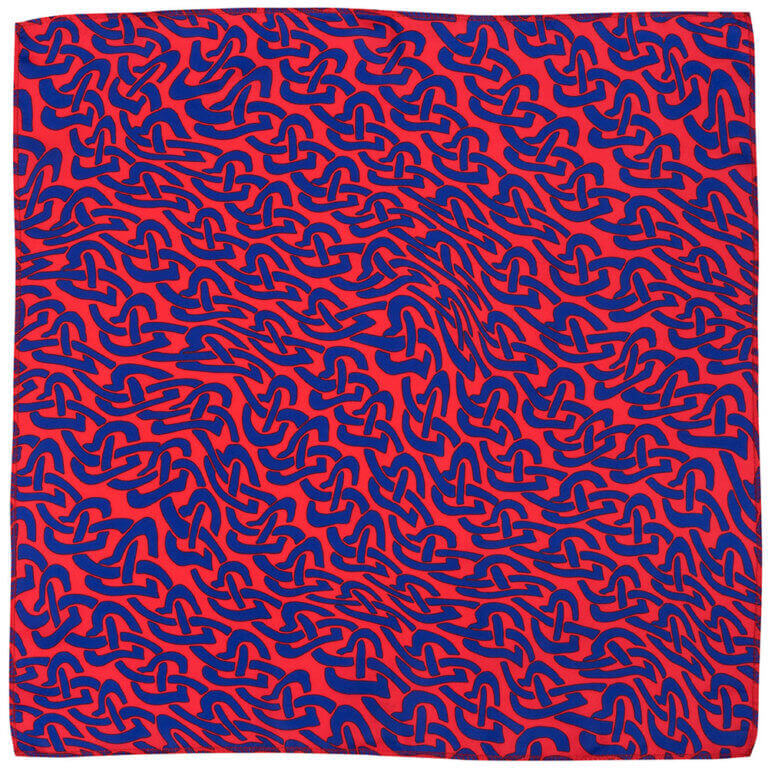 What is your favourite Lush Valentines Day product of 2022? Tweet us @Fashion_North.