The runway for the Prada AW18 look was black, polished and modern aside from the captivating neon lights that were visible from the window. It is clear that Prada took inspiration from the 1980s as models took to the runway to a revised version of Blondie – Heart of Glass. 
The collection gave an interesting twist on traditional work wear, picture 80s power dressing with pops of neon.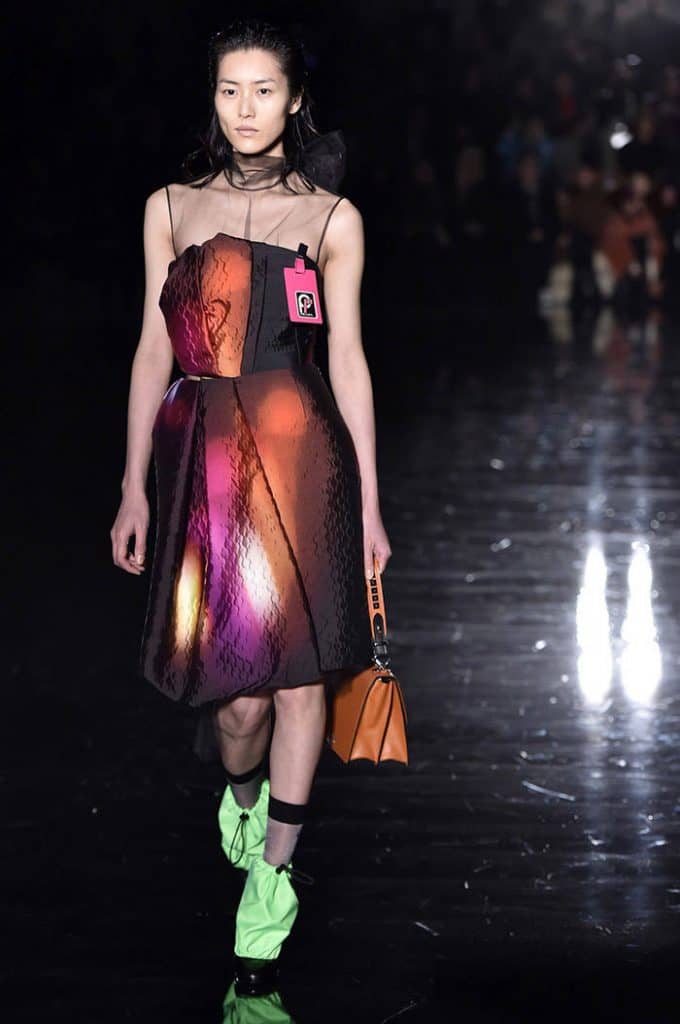 There was an apparent theme of combining feminine and masculine fashion in regards to the cuts, colours and materials used. Many models wore modest black dresses which were frayed with neon tulle at the hem and necklines. The idea of work wear emphasised as outfits were accessorised with office like name badges. An array of coats which were sent down the runway also embodied a masculine quality, but once again had a feminine touch of tulle.
The hair was slicked back and although some models had incredibly minimalistic makeup, there were the occasional pop of bright eyeshadow, shaped into a cat wing with diamantes.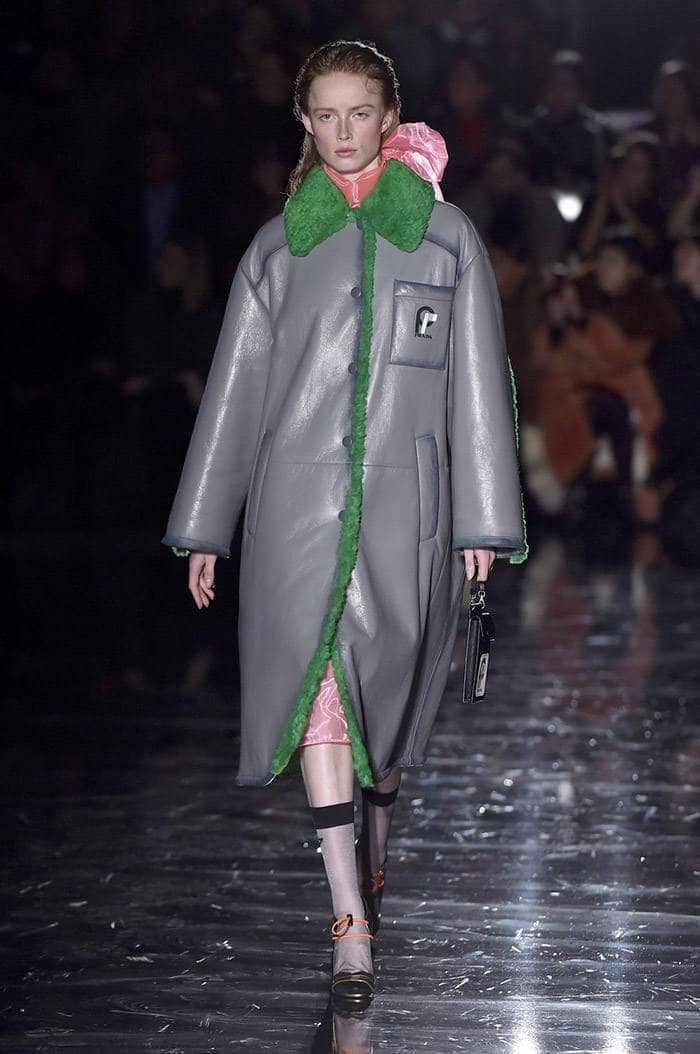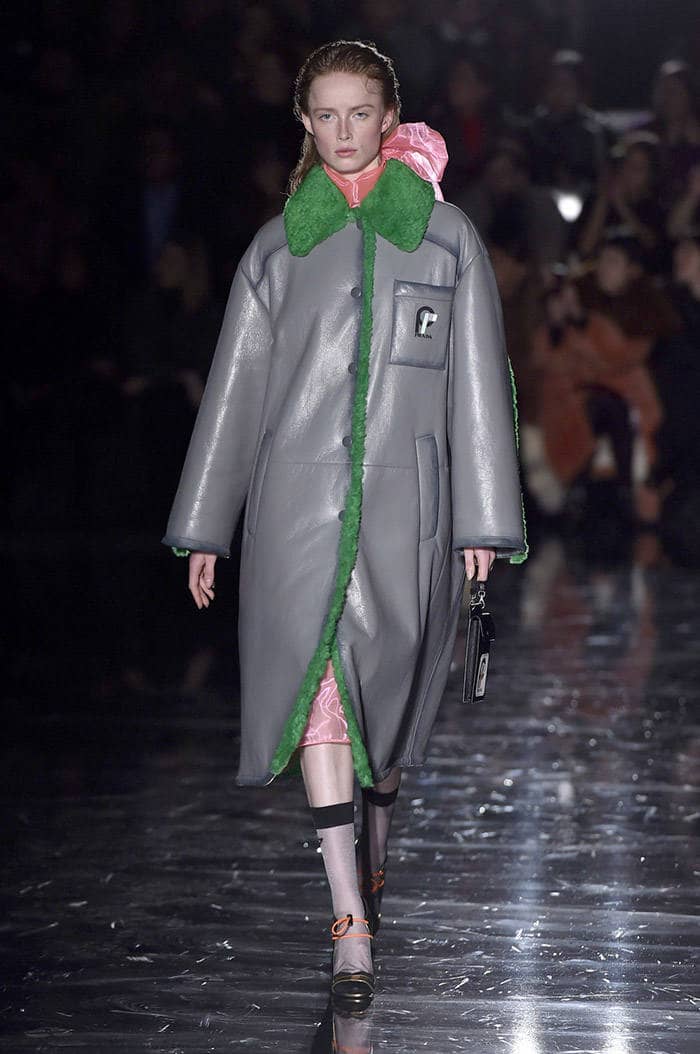 As the show continued the 'traditional' cuts of work wear dressing began to disappear as more futuristic ensembles emerged, such as the interesting collection of plastic tinsel dresses. One outfit had a delicately embroided floral overlay worn on top of a neon print dress, accessorised with neon elbow length gloves and pop socks.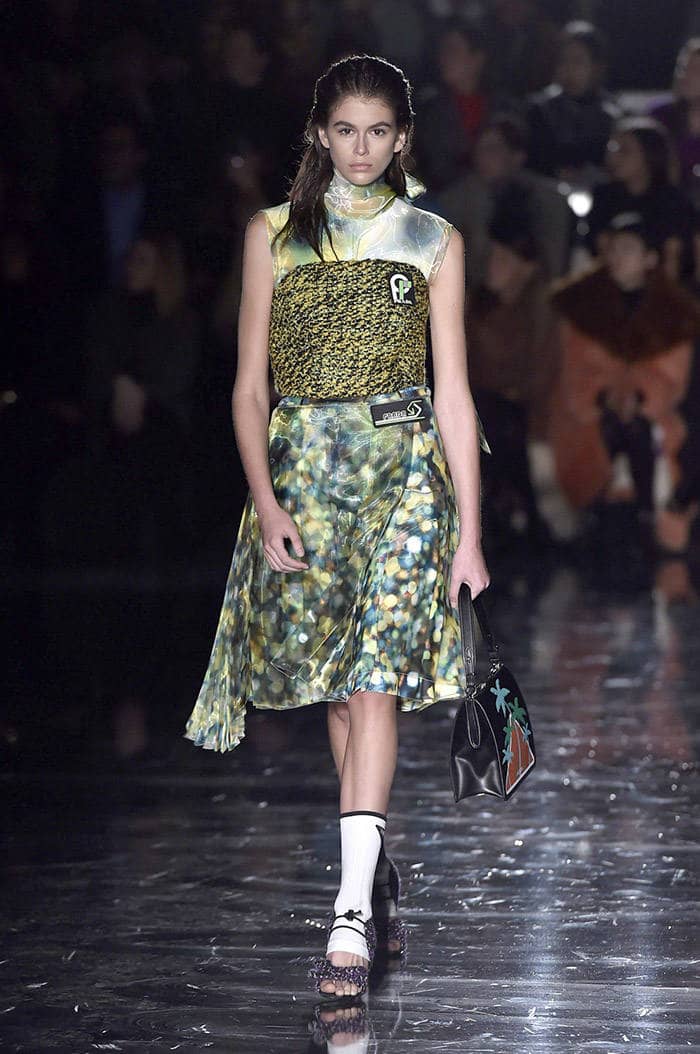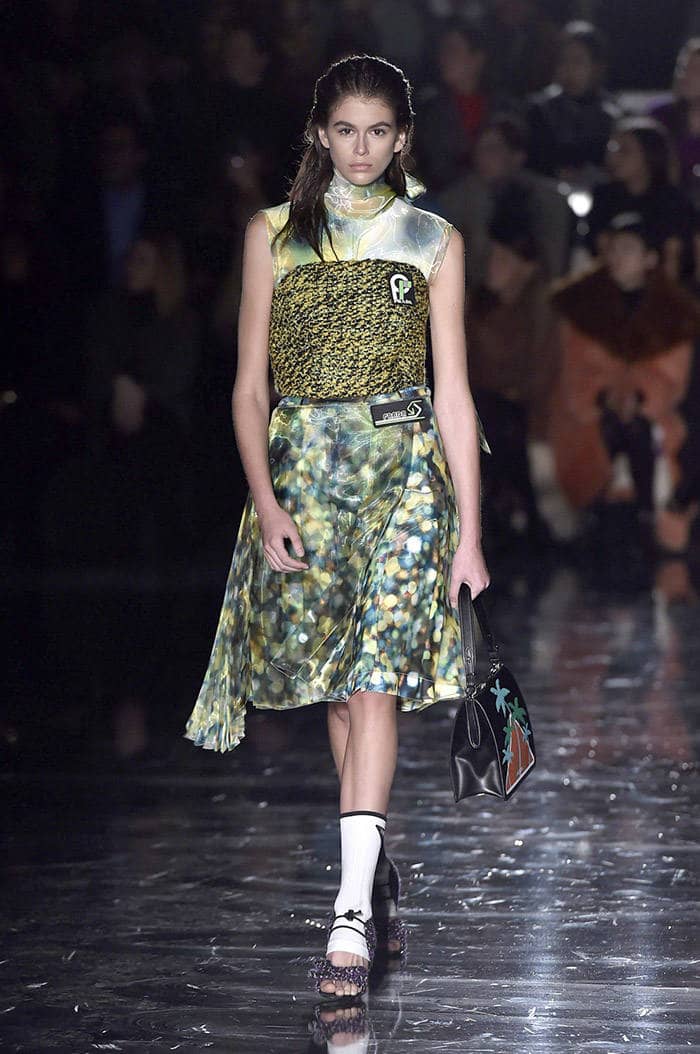 The show told a story and as it progressed, the idea of traditional work wear was abolished as the runway exploded into an array of neon, cat eye sunglasses and graphic prints.
A fashion prediction for office wear in the future? Or that womenswear should be bold, exciting and colourful.