A fashion show full of neon colours, polka dots, crazy patterns and a big neon sign baring Vivetta's name, Milan Fashion Week brought us Vivetta's FW2018 collection in a show that would easily catch anyone's eye.
Vivetta Ponti describes the Vivetta girl as someone who: "lives in a sugar-coated surrealist world, always looking to the past for inspiration, but with both her feet firmly in the present."  The designer, who especially loves women's style from the 1950s, 60s and 70s, stayed true to her word.
The show took us through the ages, beginning with feminine and elegant dresses which then moved onto outfits which, without their ruffles and bright colours, would lack any femininity at all.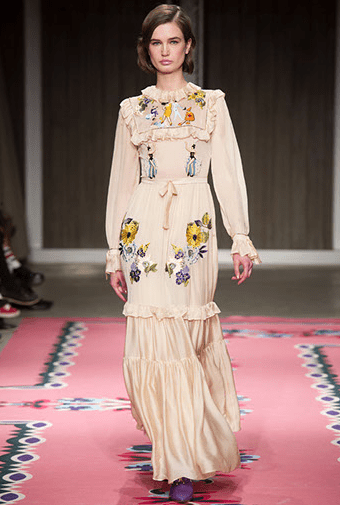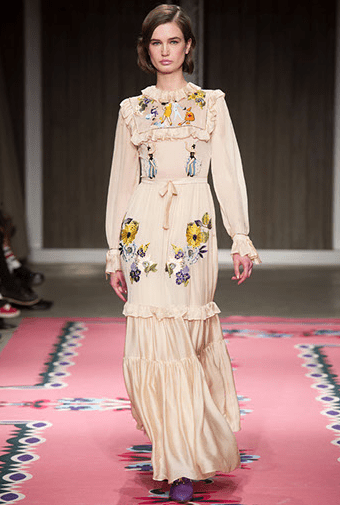 Polka dots were a reoccurring theme throughout the show. Some garments were covered all over and others subtly had the spotty theme incorporated into them. Thrown into the mix was a variety of crazy patterns, such as floral and geometric designs.  The bright, neon shades were what seemed to bring the whole show together.  Whether colours were being used in blocks or patterns, they were complimented by the bright pink curtains and light as their backdrop.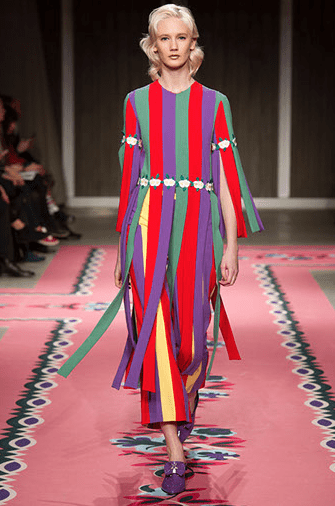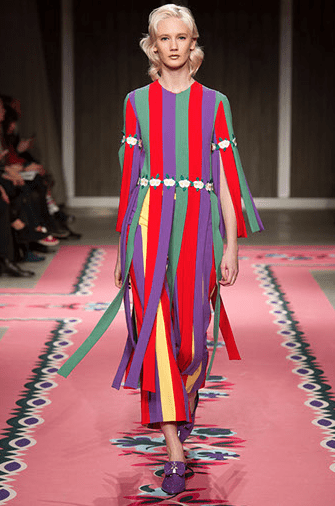 Much like Vivetta's other collections, this one screamed female empowerment.  With many of the clothes later in the show being 'smart-wear with a twist', contrasting with the 'pretty' and feminine dresses in the beginning, it seemed to almost be a timeline of how feminism has affected what women wear.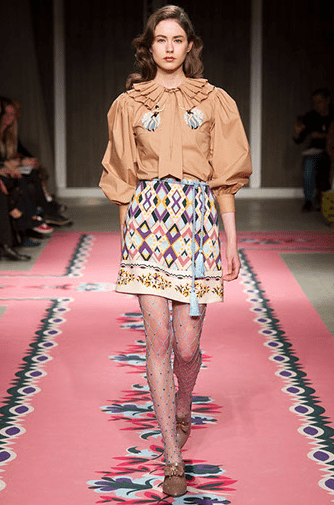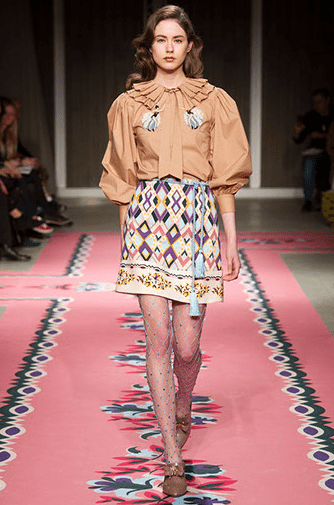 From the floaty, long dresses with matching head-scarves, to the sleeveless trench-coat, the collection showed a wide variety of how these patterns and bright colours can be worn. Vivetta also used a range of uncommon materials, sending one of her models out on the runway in a brightly coloured velvet dress and others in silky materials. Hair and accessories throughout the show were kept smart and simple, allowing the clothes to do the talking.
An overall feel-good and impressive show that made us feel like we were in the 60s, 70s and in the now all at once!