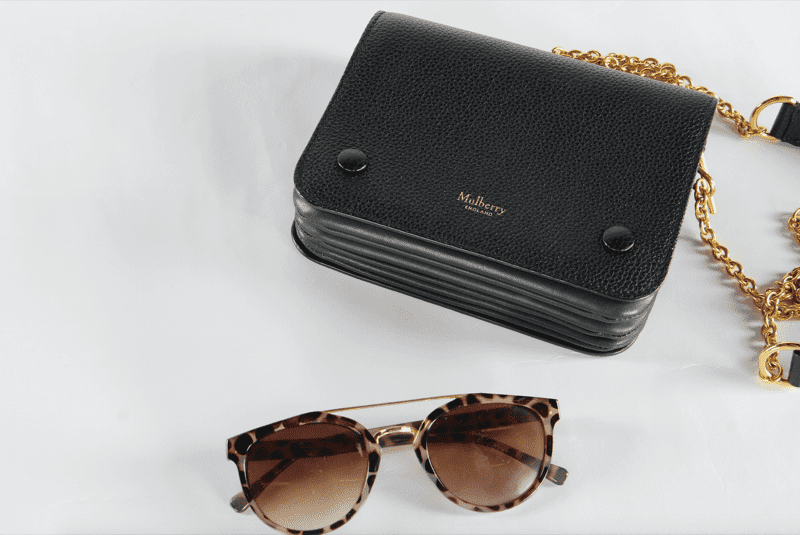 Owning a designer bag has always been a goal of mine. Some may view that as materialistic, but to me it means I have worked hard for something I've always wanted.
The bag I've chosen to start my collection is the Mulberry Clifton. A beautiful black classic bag with gold hardware. I choose grain leather as it's more durable and wears better than smooth leather.
I love how the bag goes with everything and can be dressed up and down. The multi-way strap is a nice touch as you can switch up the way your wearing it, and even remove the strap completely and style the bag as a small clutch.
It is on the smaller side but can fit the essentials: purse, lipstick, headphones, chewing gum, phone and some sunnies!