I love those lazy days where you go in between Youtube and Instagram looking at blogger's bag contents. I love to get inspiration from a variety of people on what they put in their bags and just how tidy their bags are.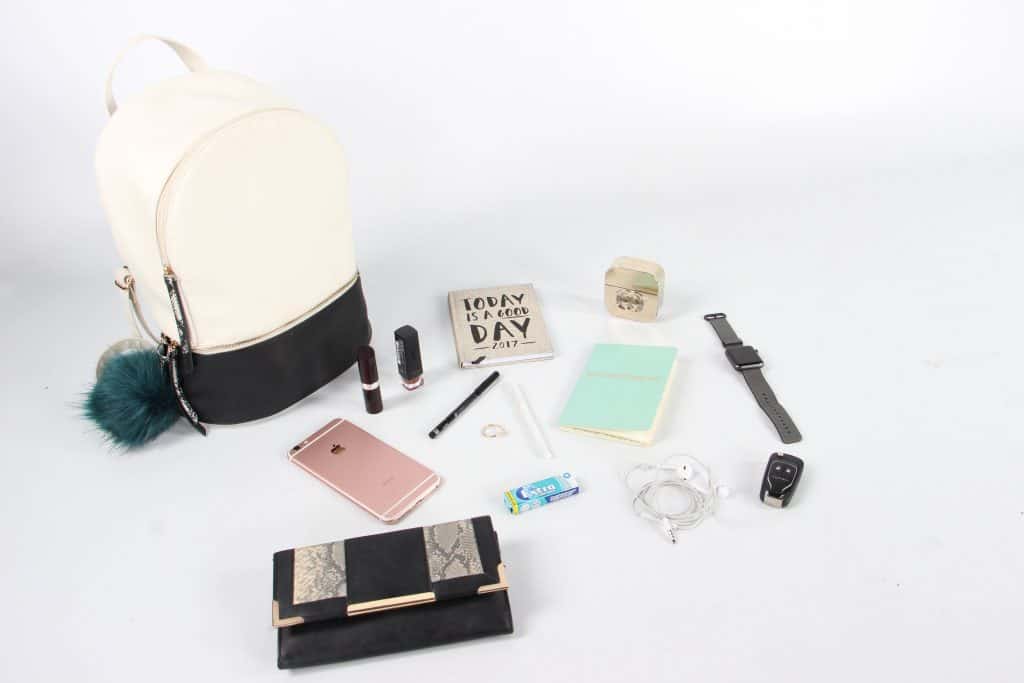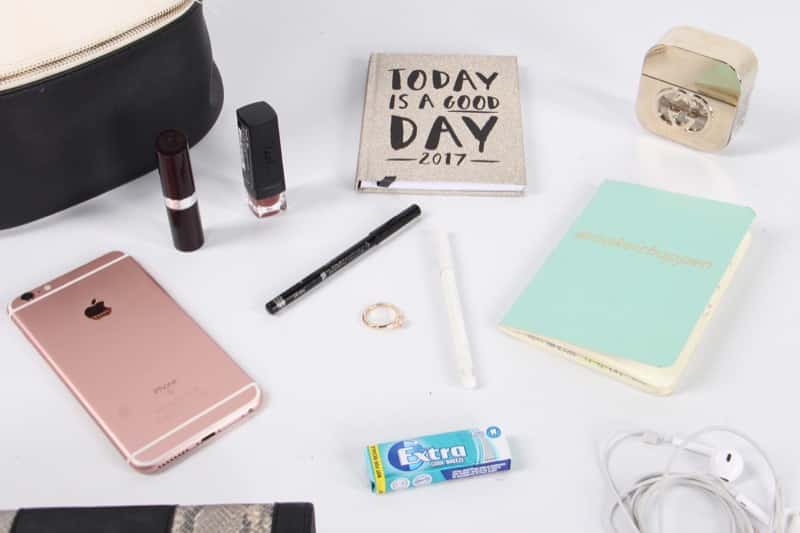 On a normal day, my bag is filled with old parking tickets, tissues, crisp wrappers and old change. But today I have made the extra effort of empty the rubbish from bag for everyone to see what everyday essentials I carry in my back.
You can never go wrong with a good backpack, this backpack is Primark's own speciality and the monochrome and snakeskin combo is bang on trend this season. I always carry my diary and Korean notes in my bag as you never know when you need any of them.
I can not live without my iPhone 6s+, Apple Watch, headphones, purse and my car keys, they all play an essential part in my daily life.
I always like to keep my perfume and makeup to hand as I like to reapply my Gucci perfume throughout the day and my eyeliner too. I use a mixture of white and black eye liners as the white enhances the eye making them seem larger. I use a two tone combination of lipsticks, I use a darker Sleek shade on the outskirts of my lips and a lighter Rimmel one in the middle creating an ombre look. To make them stand out more, I add a little bit of powdered highlighter in the middle too.
Bag: Primark £10
Make It Happen Notebook: TK MAXX
Today Is A Good Day Diary: Next
Sleek SHOW OFF Lipstick, Boots
Rimmel ASIA Lipstick: Superdrug
Black and White Eyeliner: Rimmel
Ring: H&M