We all have that one dress in our archives that we go through phases of both loving and hating. Mine just so happens to be my Prom Dress.
I couldn't really tell you what I was like in secondary school, and I'm pretty sure if you asked anyone else in my year, they couldn't tell you either. I was silly and playful around my few close friends, and I use the term few literally, but excruciatingly shy around the rest of my peers. So, it probably doesn't come as much of a surprise when I say that I didn't get asked to prom, nor did I expect to really. But, by no stretch of my imagination did that mean I wasn't going.
I didn't really go to prom for the dancing or nostalgia, for me it was all about getting my hands on The Dress. So, it probably doesn't shock you that I started planning my outfit pretty much straight away. Construction on my prom dress Pintrest board had broken ground long before it was socially acceptable to talk about prom dresses.
While the road to finding my perfect dress wasn't without its potholes. Potholes in the form of dodgy websites that left me with a dress that was held together with superglue. Plus, little to no prom dress shops stocked samples in my size, despite dropping a whole dress size in the lead up to my prom. Surely a size 12 isn't that uncommon that you shouldn't even bother to stock it, right?
I did eventually find a dress though, and it just so happened to turn out to be The Dress.
I had seen it on Pintrest but just assumed that it was either so far beyond my price range it hurt, or it wouldn't be for sale anywhere near me. However, after a painful amount of research, I did eventually track it down. It wasn't the right colour, but it was in my size by some miracle. It didn't matter that the colour washed me out because the dress fit! The neckline was deep but not too low that I would feel uncomfortable, and the waist panel flattered my figure. It had spaghetti straps, which I never wouldn't have worn prior to losing weight out of fear of people seeing, what I like to call, my armpit tags but, best of all it had pockets! Of course, I ordered it in the right colour, but this was my dress. The Dress.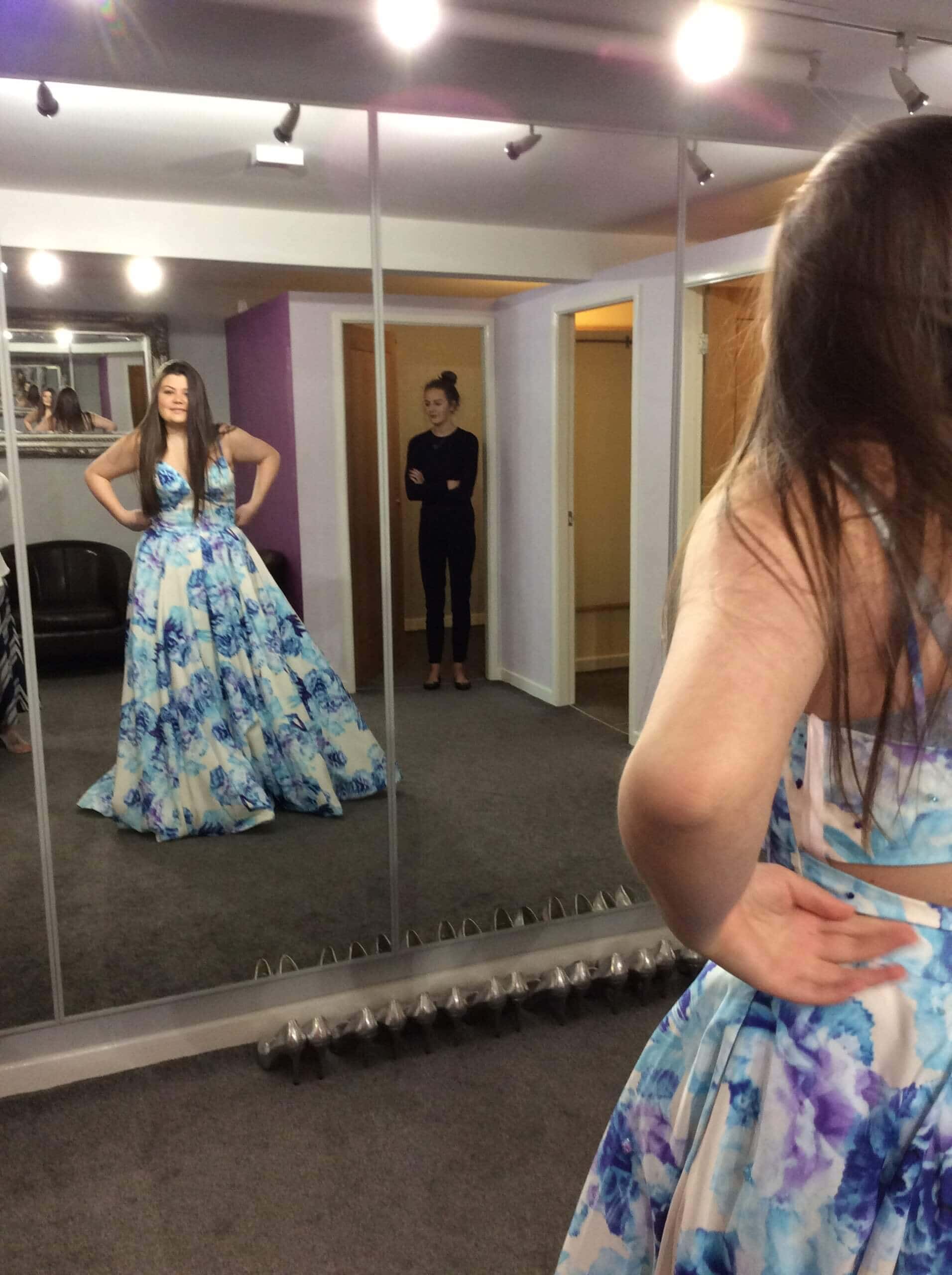 Blue watercolour flowers covered the soft white fabric, it even had little gems effortlessly scattered all over it so it would catch the light in photographs. Can you tell I am currently re-entering my phase of loving it all over again? It was the first thing I had properly worked for. Not only because I lost the weight that I so desperately wanted to for years before, but having been saddled with the bill for half of it, measuring up to £200, I don't think I left a car unwashed or a dog not walked in the entirety of my village.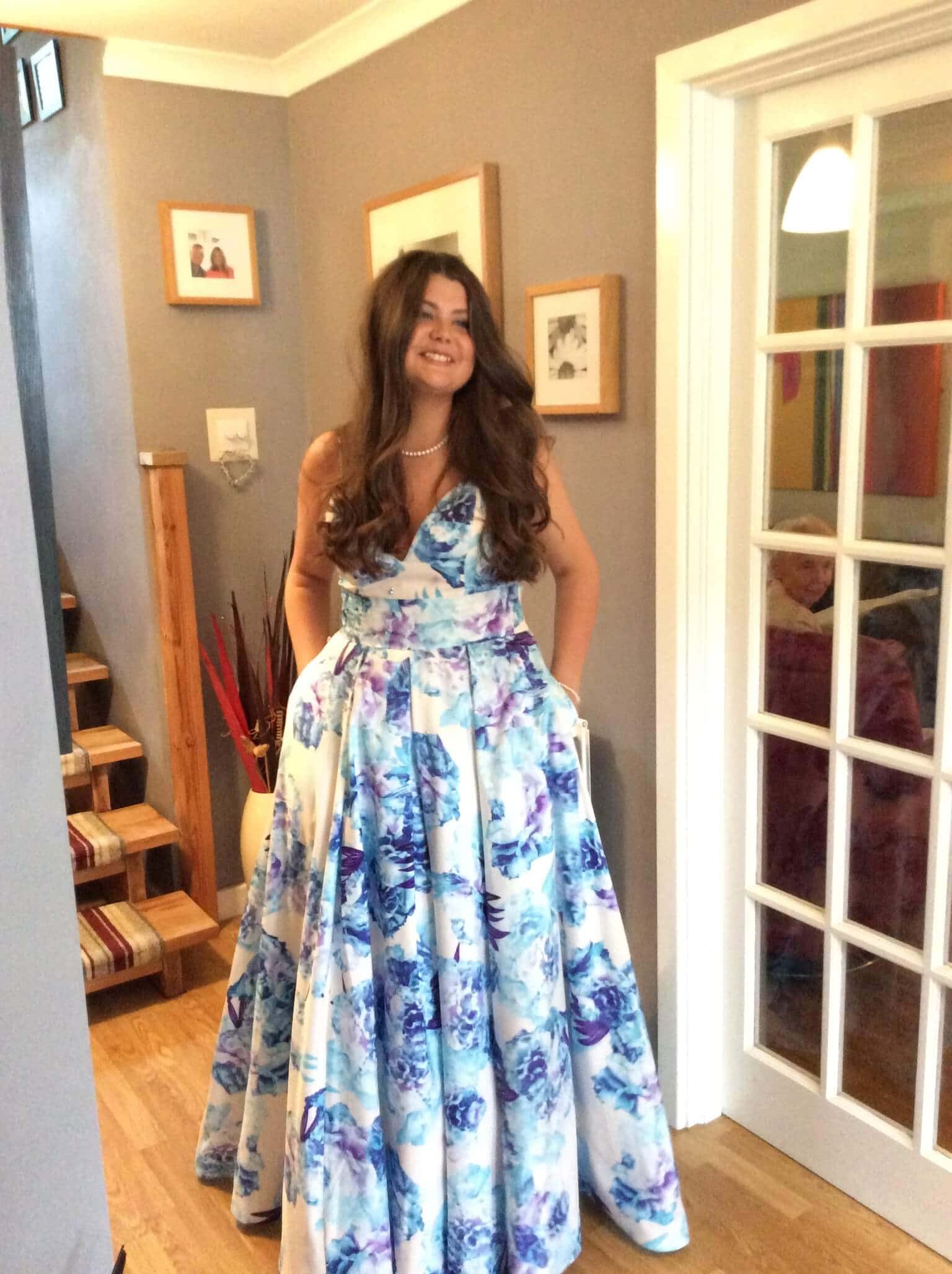 After finally settling on simple loose curls for my hair, I paired my dress with a chocker like pearl necklace. Which, in no small part, was down to my obsession with the Netflix show Riverdale at the time, and more specially Veronica's sophisticated but threatening style. It didn't matter that it was chucking it down with rain outside and I was basically wearing a glorified summer dress, I felt amazing.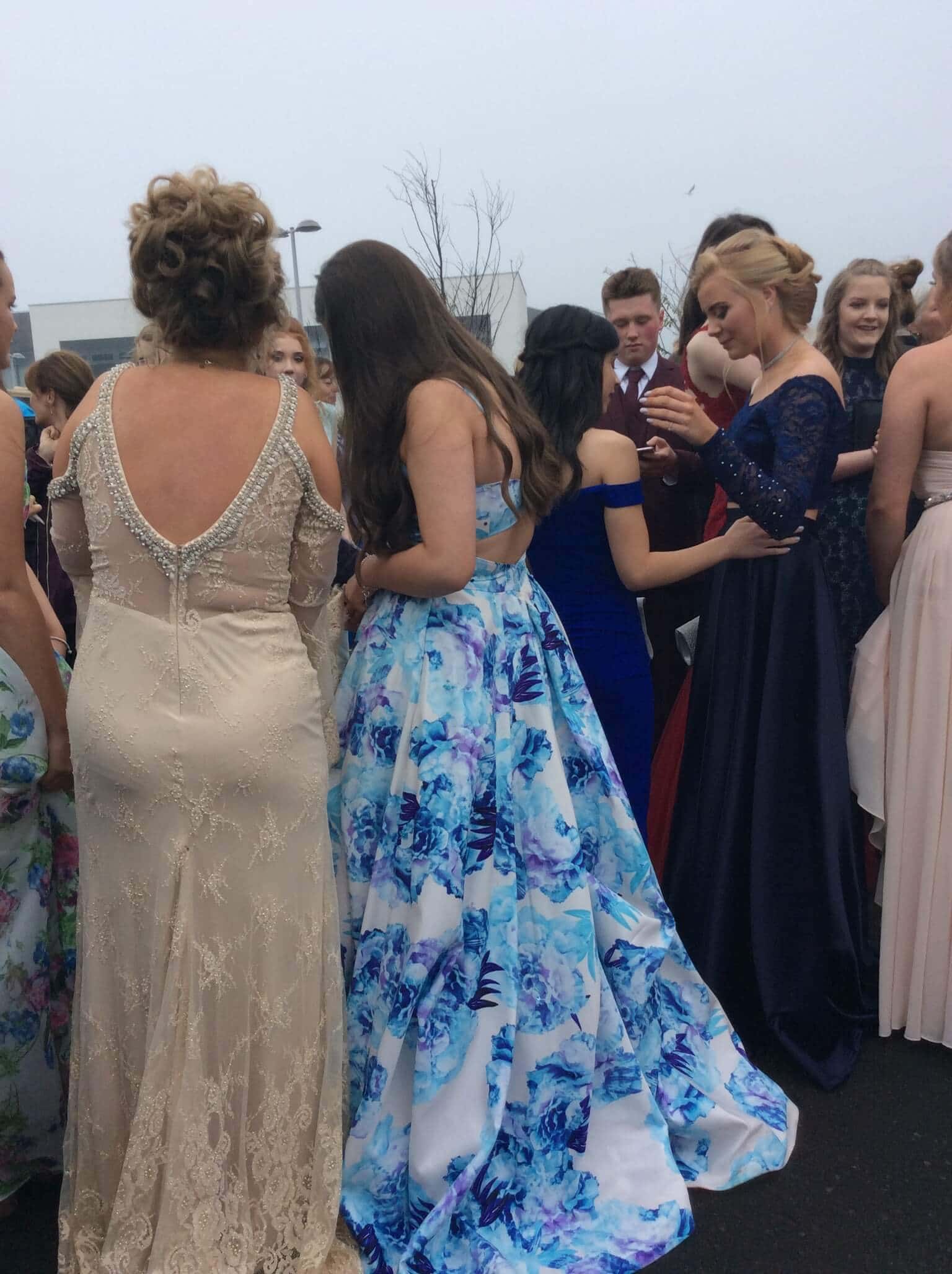 Yet, as I walked into my friend's house, where we had planned to meet before prom, I instantly felt like I was appearing on Big Fat Gypsy Weddings. I was in a sea of beautiful girls in tight fitting dresses and I stuck out like a sore thumb. While my dress could hardly be compared to the toile explosions that the show is infamous for, my dress was obviously far fuller than my friends.  Thus, the rollercoaster relationship with my dress began. All night I was so conscious of my dress and the way I looked in it. I felt like we took over every photo, like all you could notice was us and how big we looked together. For days after, while everyone else posted photos honouring the night, I held back unhappy with how I looked.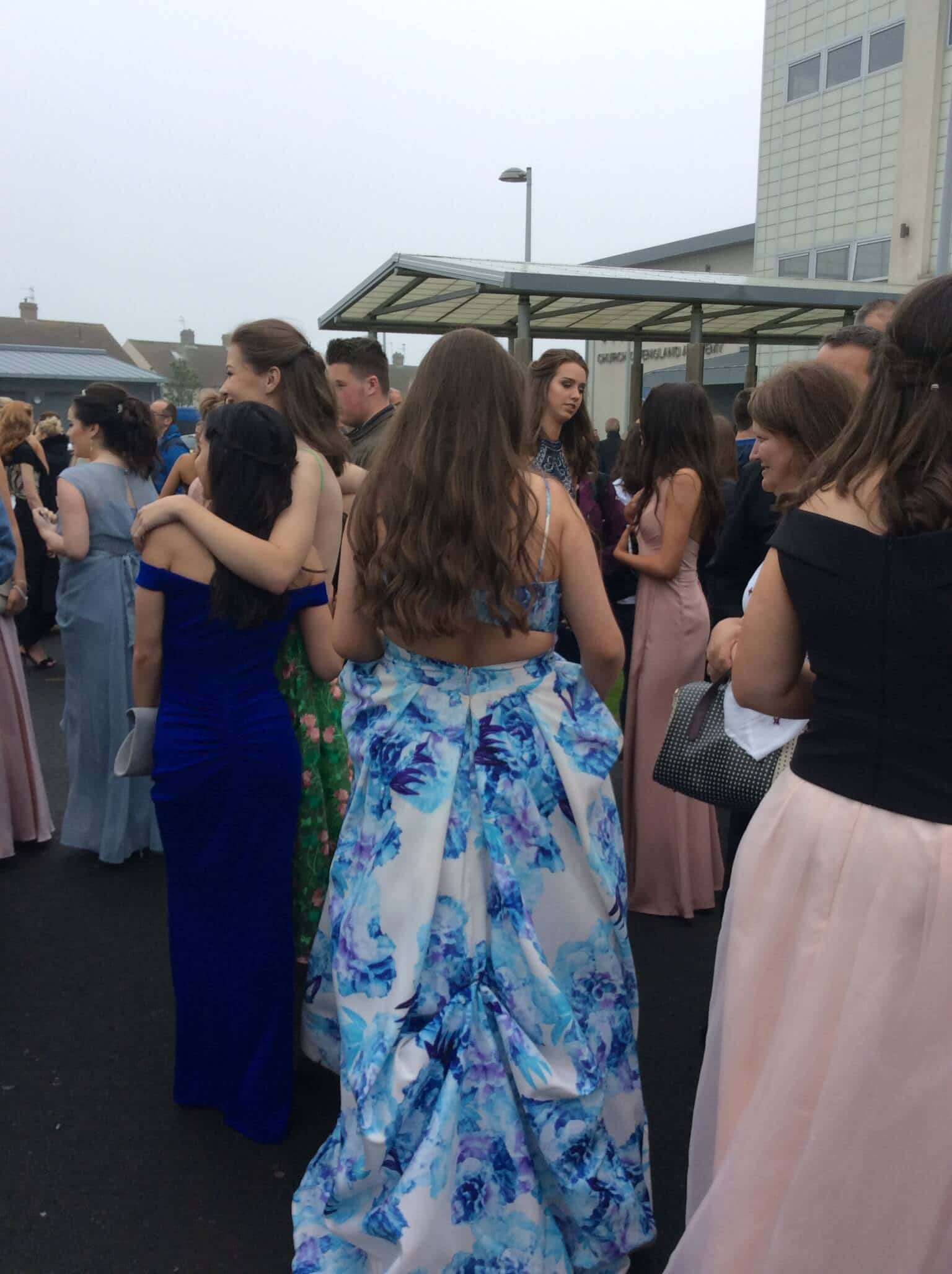 While I may have hated my dress back then, I can honestly say I love it now. While this might change by next week, who knows maybe I'll find a new insecurity to obsess over, I wish I had taken more photos of us together, me and the dress. Partially because I doubt I could squeeze my way back into it anymore, but mostly because of how beautiful I did feel, even for that short time, and how beautiful I should have felt for the entire night. After all it was definitely my Cinderella moment.